Embossed Birthday Card
0
Posted on 2nd February 2022 by Annette Connelly
Filed under Projects And Cards By Type, Happy Birthday Card Ideas
Hello, It's Annette here from Netty's Cards with some simple inspiration to share with you today.
I always think embossing looks elegant on a card, so instead of my usual cute style, I've attempted a more 'grown up' card today!
I've embossed a rectangle of navy card with a 6" x 6" embossing folder and scored where the embossing folder ended to neaten the edge.
I've die cut the birthday sentiment and mounted the navy onto raspberry pink card.
Finally I've added a white card base with a narrow border framing the pink card.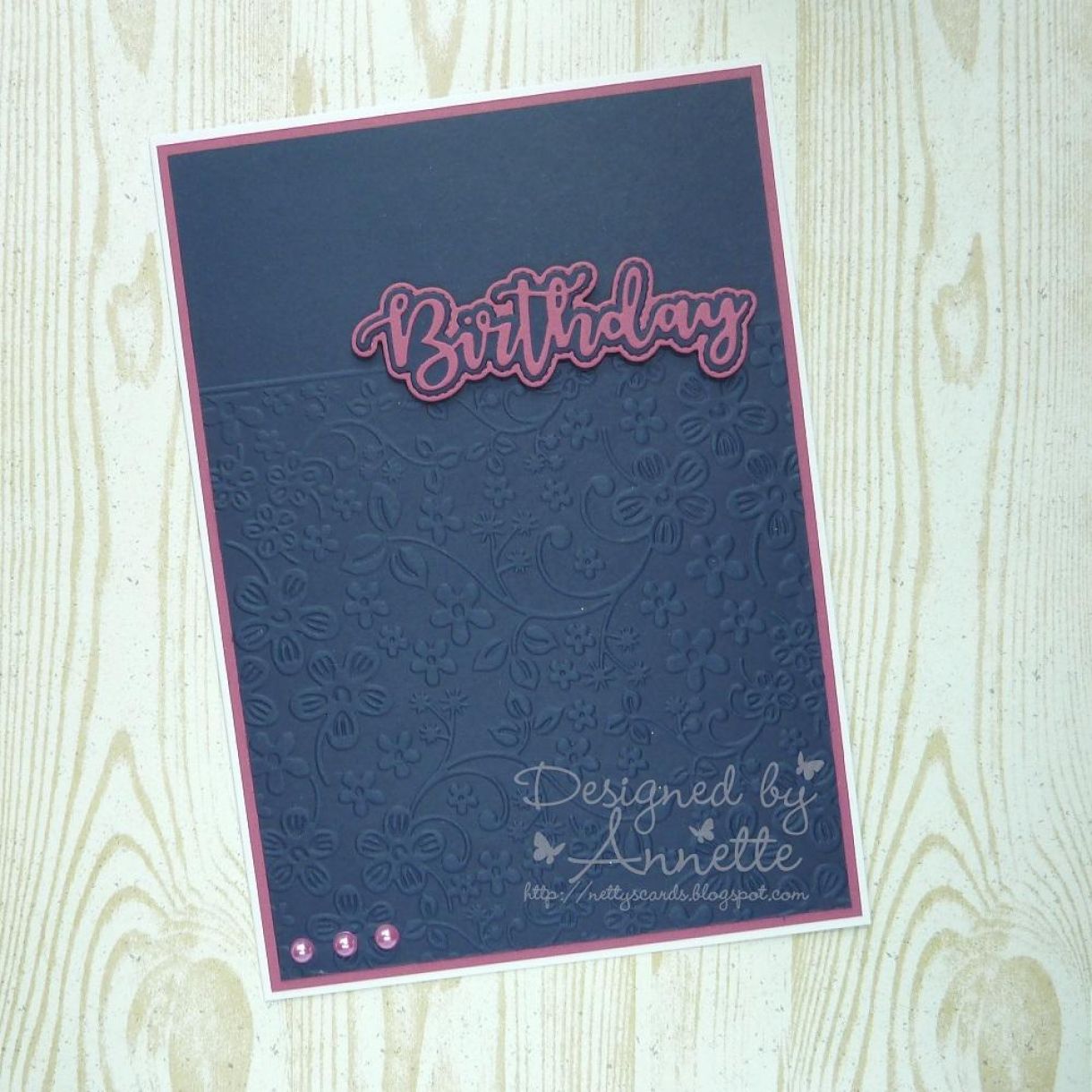 Until next time, happy crafting
Annette - Netty's Cards