Easy Peasy Easter Bunny
0
Posted on 9th April 2020 by Jane Taylor
Filed under Projects And Cards By Type, Kids Craft Ideas
You will need:
White Smooth card
Scissors
Googly Eyes
Double sided sticky tape
Pens, pencils, crayons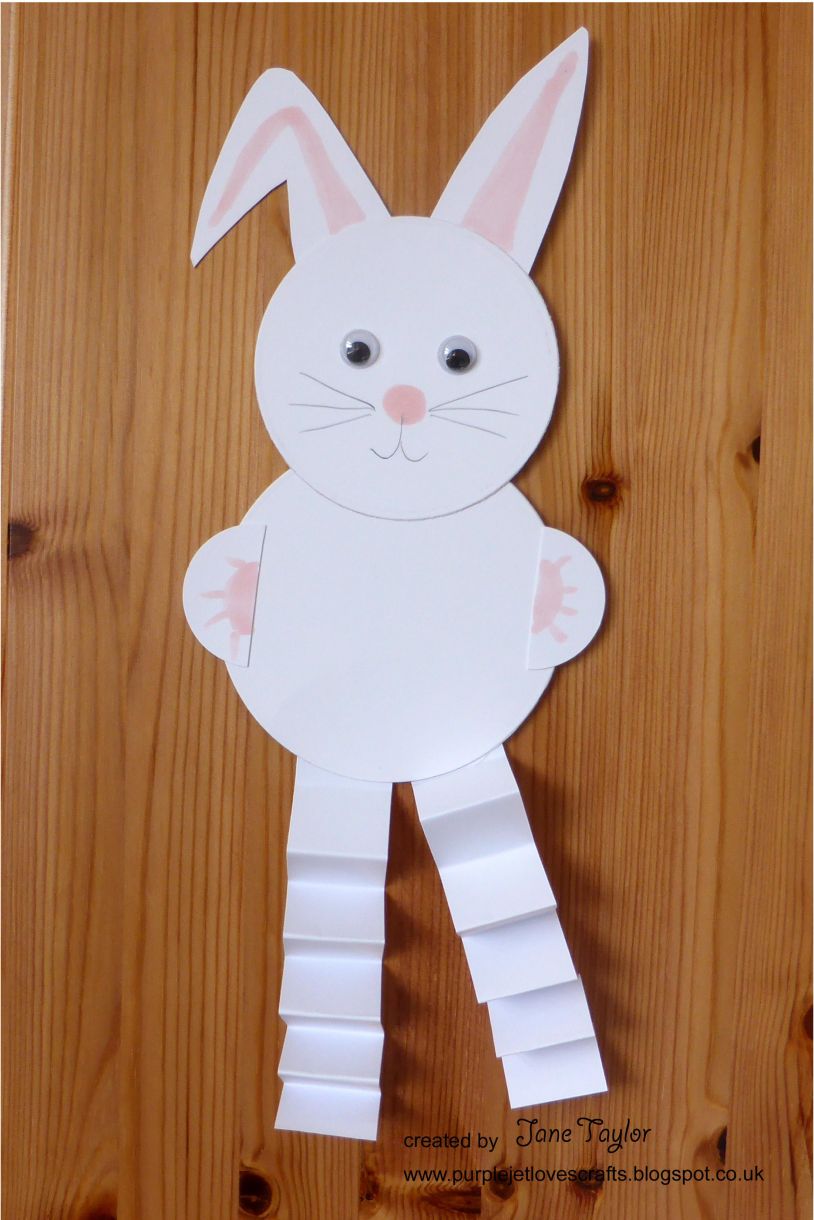 Instructions:
Cut two circles from the white card, one smaller than the other. I used a die, but you can easily draw round a circular pot and cut with scissors.
Draw the eyes, whiskers and mouth on the smaller circle.
Cut two legs 1" x 8" from white card.
Pleat up the card to make stretchy bendy legs.
Cut two ears from white card.
Stick all the pieces together using the photo as a guide.
Add pink to the ears and two semi circle paws. you could even add a cotton wool tail to the back.