Easter Crafts Ideas - bunnies, chicks and crafts to keep the kids occupied!
0
Posted on 2nd April 2014 by Papermilldirect
Filed under All Papercraft Tutorials, Seasonal Crafts, Easter Craft Ideas, Projects And Cards By Type, Kids Craft Ideas, Design Team
Easter Crafts: From Bunnies to Chicks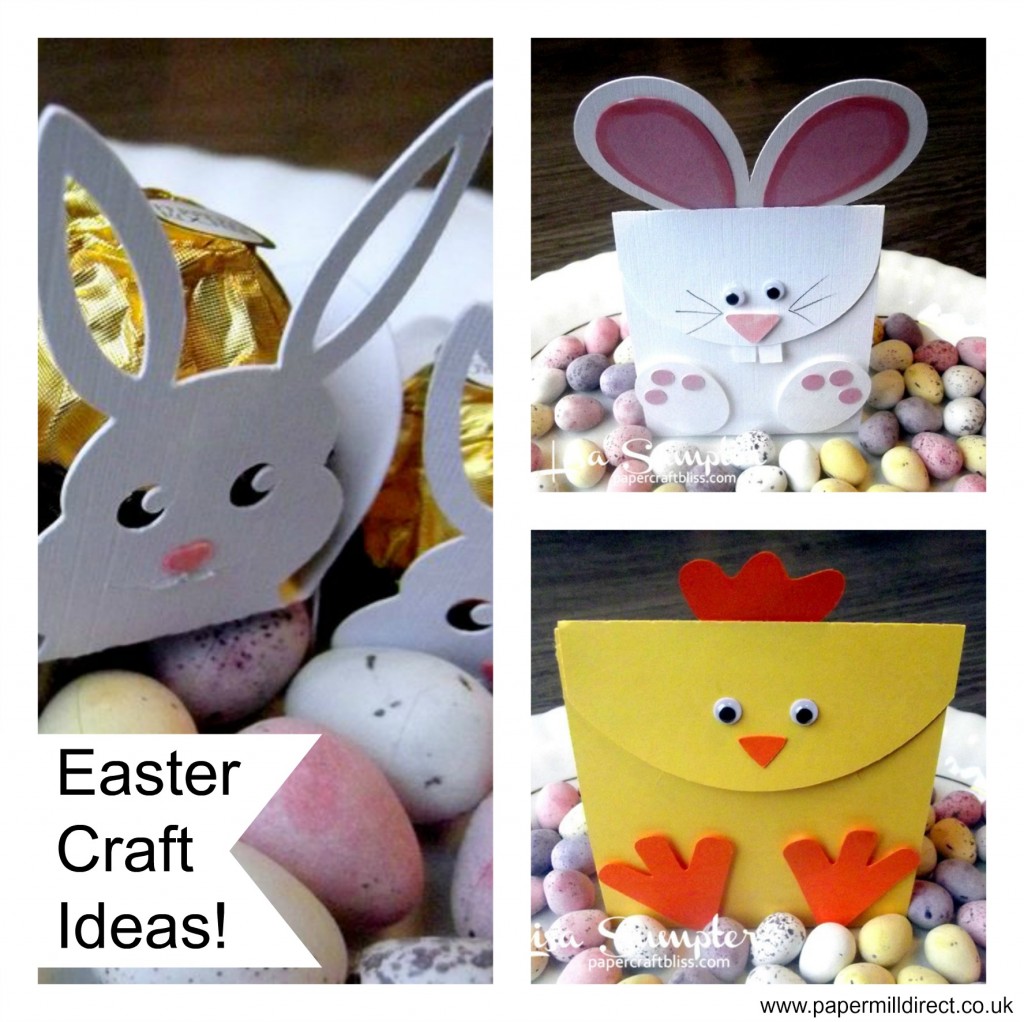 Easter Craft Ideas from Papermilldirect!
It's definitely time to start thinking about making up some Easter Crafts or Easter Card ideas - the Easter Holidays are not far away so you can spend some time with the kids or grandchildren making up some pretty Easter crafts. We have lots of inspiration in our Kids Easter Crafts Pinterest board - do take a look and pick out some fun projects and Easter craft ideas to make up with the kids - be sure to share any you make with us over on our Facebook page! Follow papermilldirect's board Kids Easter Crafts - Paper and Card on Pinterest.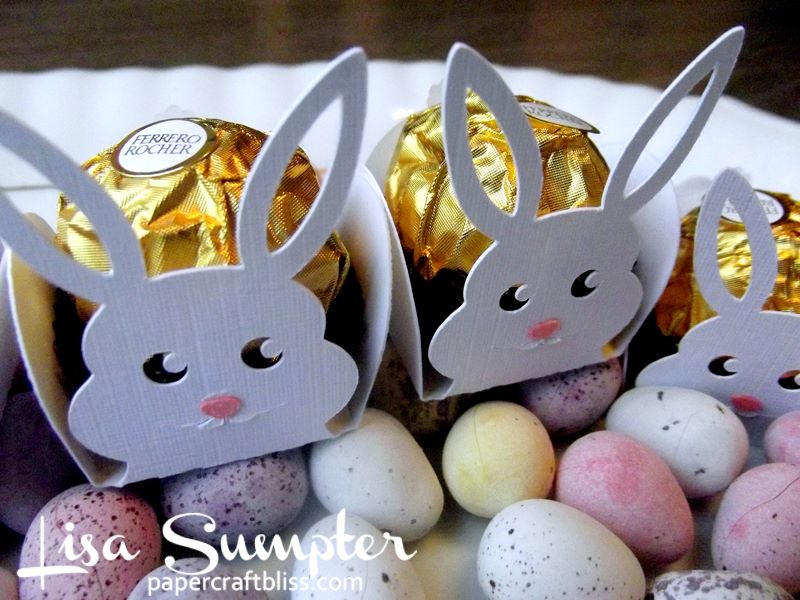 Cute Easter Bunnies for giving little chocolate gifts as party favours
We love these fun ideas from our Design team member Lisa Sumpter - if you are having some kids round for an Easter Egg Hunt you could make up these little Easter treats and chick and bunny gift bags for all the guests to take home - perfect little Easter gifts and a great excuse to spend the weekend crafting!
Easter Bunny Party Favours
To make these Little Easter Bunny Party Favours - Lisa has used Papermilldirect white linen card, you can see the texture beautifully on her photographs. Lisa used a Studio Illustrado cut file for the Easter bunny template - isn't it clever, looks like it has been designed especially for Ferreo Rocher!

Can you imagine these lined up on an Easter table display - they'd look wonderful and your guests can all take one home - party favours aren't just for the kids! (Those mini eggs look pretty tasty too! Nom nom!)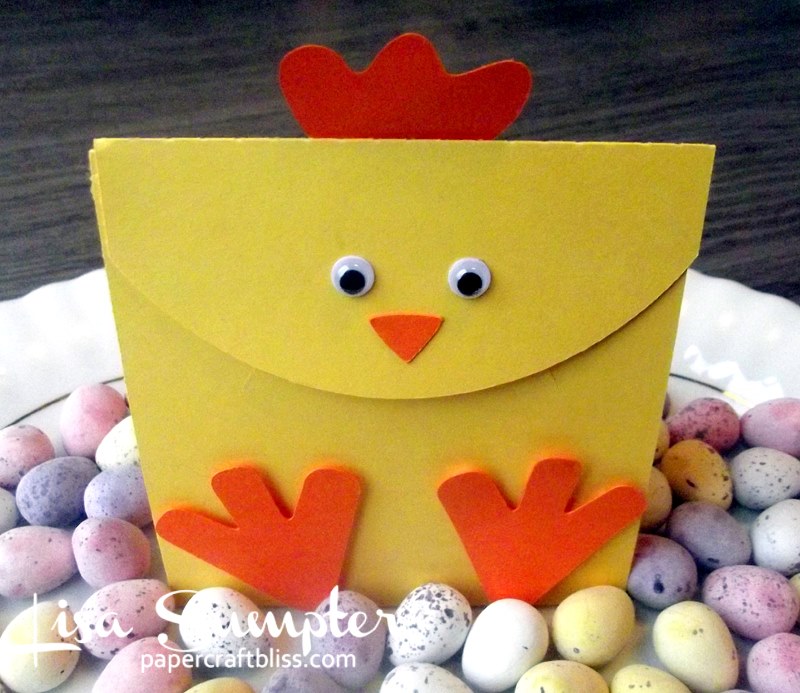 Make an Easter Chick Treat Bag
Now this little Easter craft idea is very cute! Lisa has used Papermilldirect gold and bright orange card to make the little Easter chick with some googly eyes to compile the little Easter make!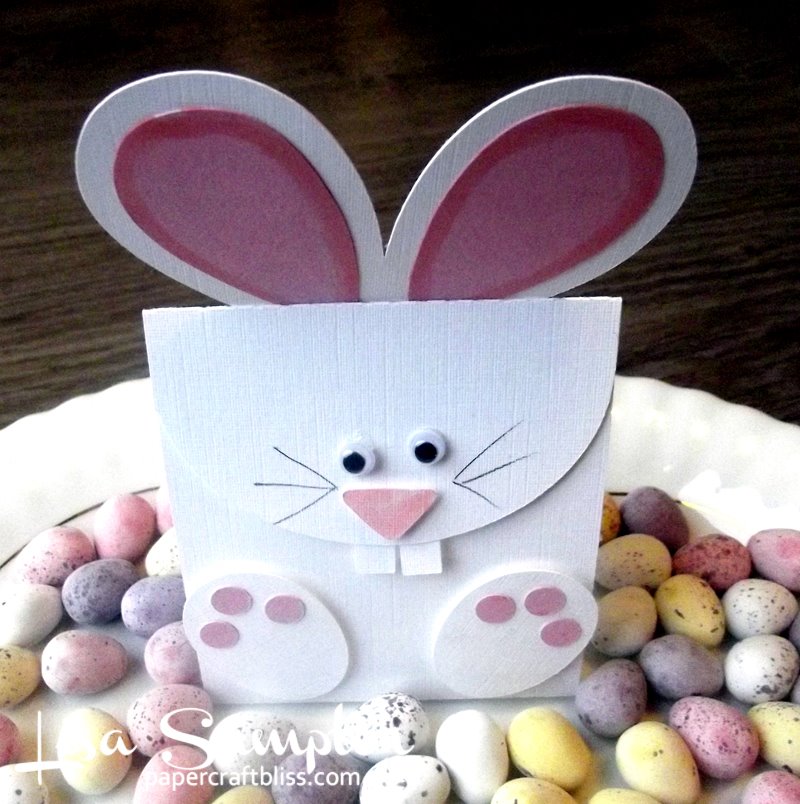 Easter Bunny Treat Bag
And why not make a Little Easter Bunny too! To make this Little Bunny Treat Bag, Lisa has used our Papermilldirect white linen and baby pink card, again using a Pebbles in my Pocket cut file, and some googly eyes! Let us see your Easter cards and crafts! Share them over on our Facebook Page!