Die Cutting 2 for 1
1
Posted on 13th November 2022 by Danielle Bigland
Filed under Card Making Ideas, Papercraft Disciplines And Techniques, Die Cutting Techniques, Design Team, shaker card
You'll need to plan ahead initially. Usually, I'd roughly cut a piece large enough for my die to sit on in any old Manor! For this purpose,I measured the size I would need from some Purple Glitter Card 220gsm card and placed my die centrally within.. (This was approx 2 mm smaller round each edge than a UK A6 card blank.) This is because once cut, I will need this 'negative' piece of card so it needs to be neat. (plus, it saves on waste!) Save ALL the pieces that have been cut - you'll need everything!
For this project, I chose to use just purples. I absolutely love this Plum colour. It is so rich ❤️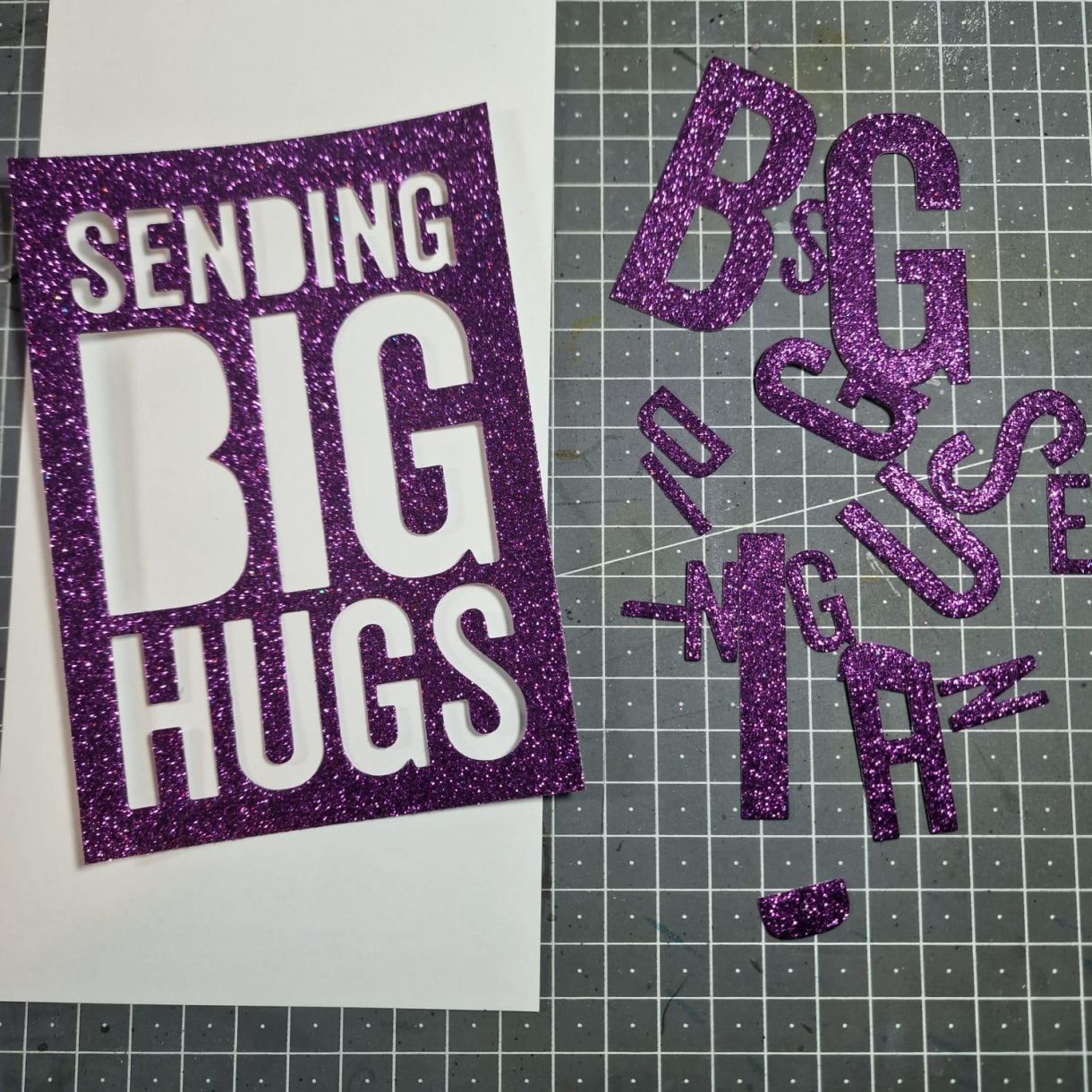 Next, I took a piece of acetate large enough to cover all letters but to fit within the dimensions of the card panel.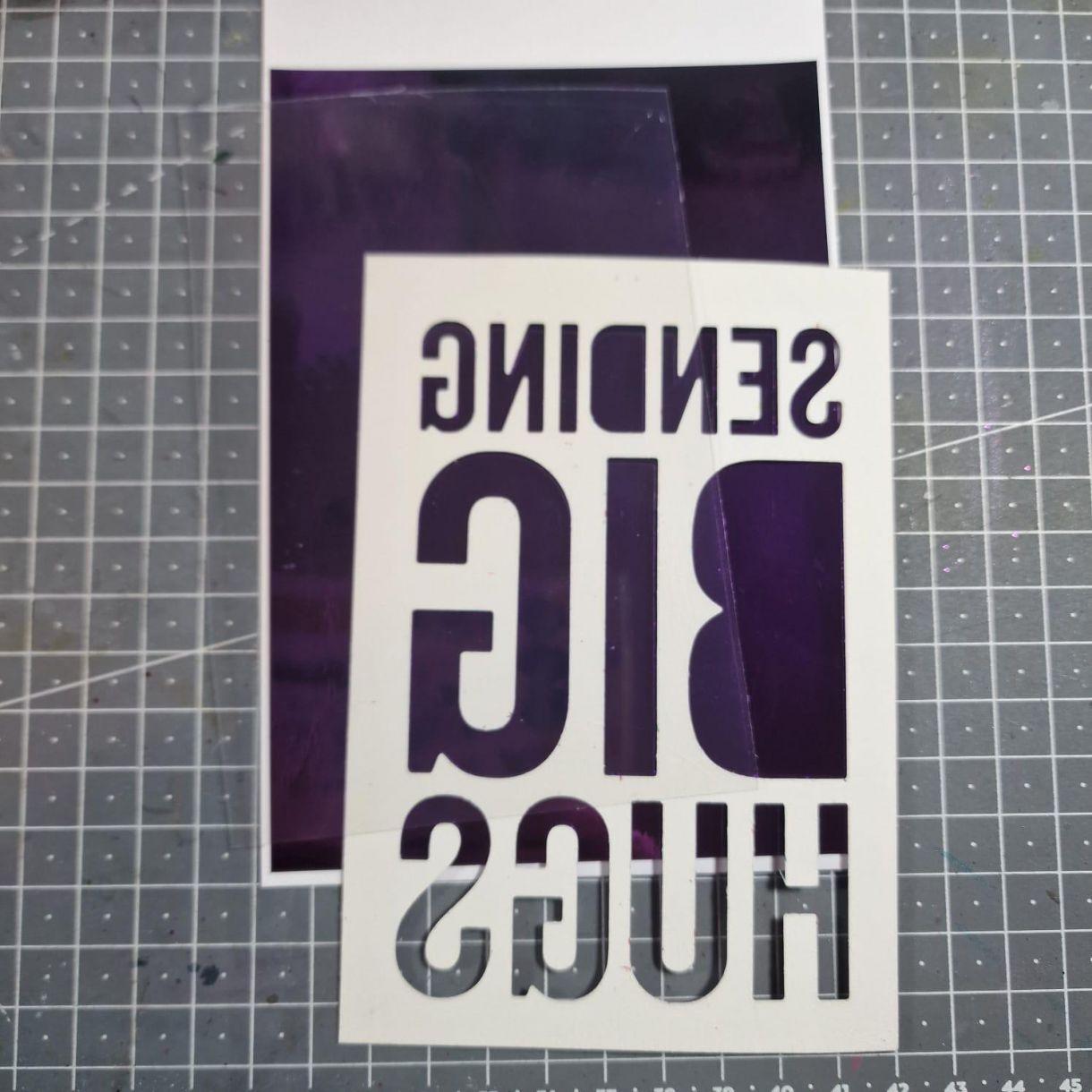 I used some double sided tape 3mm wide and adhered this down. There was no need to remove the final layer of the double sided tape.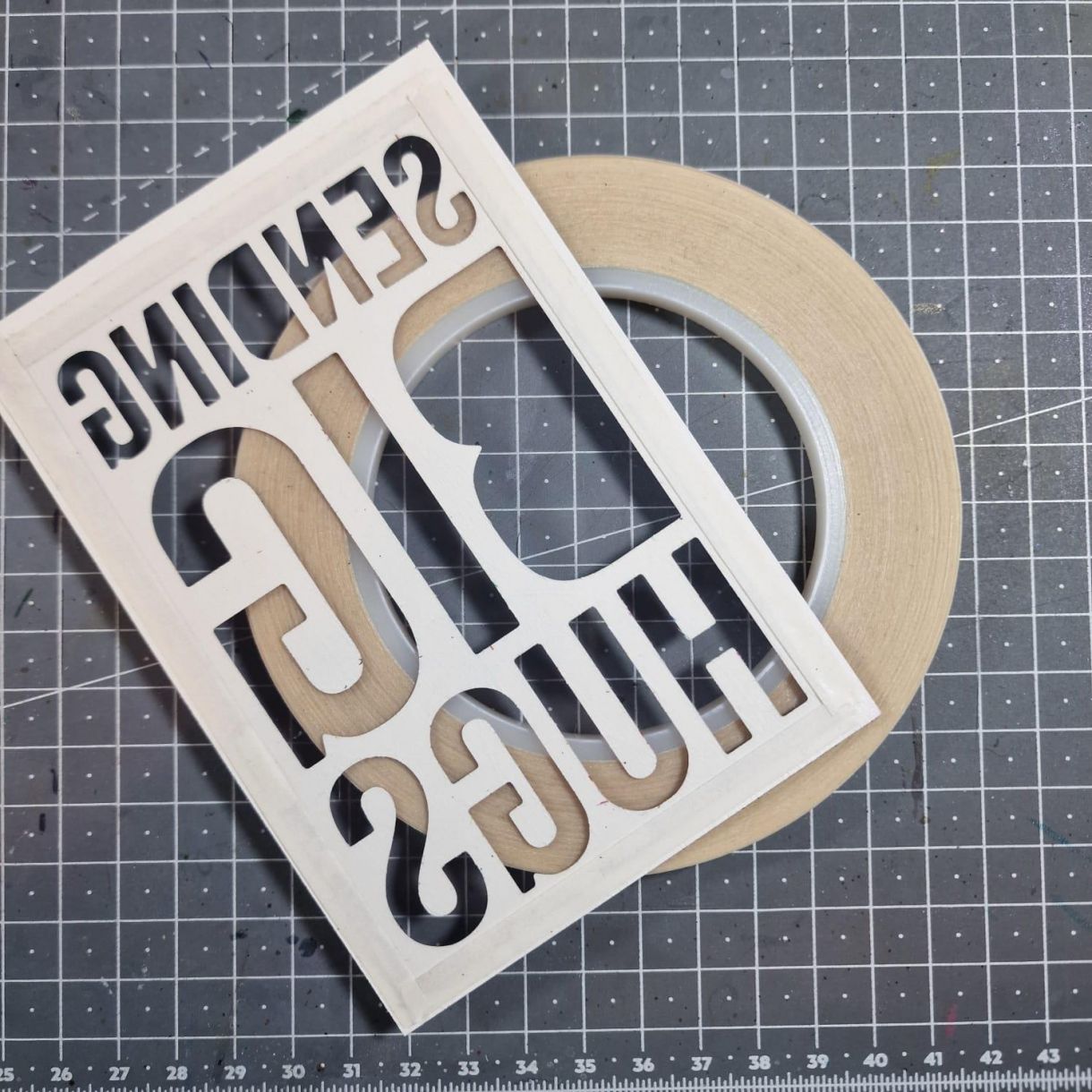 Then, I placed some 3mm x 3mm shaker foam round each edge being careful not to leave any gaps. You don't want to lose any shaker pieces through gaps!
I then cut a piece of the Purple Mirror Card 270gsm large than my die cut panel but smaller than a UK A6 card blank and adhered it to a white top folding card blank using wet glue. Then, I placed some sequins centrally on top of this. For a shaker card, it's a fine balance between adding too much and them not moving as freely as they should, and not adding enough and it looking sparse. You'll need to add them centrally at this point so they do not get in the way when placing down your top panel.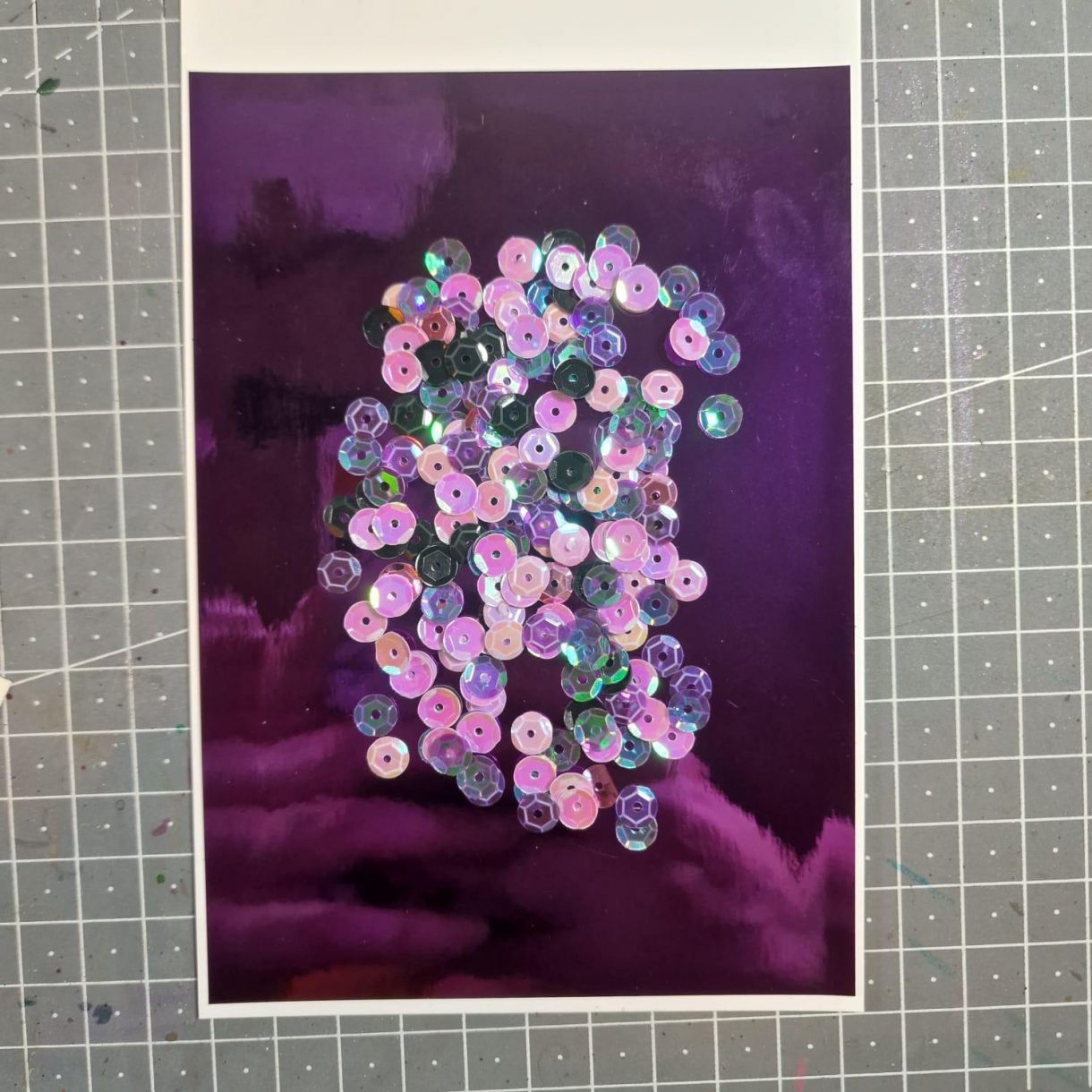 Now, I carefully placed my top panel centrally.
Once stuck down, I brought back in the negatives from some of the letters, such as the 'B', and stuck them back in place with wet glue.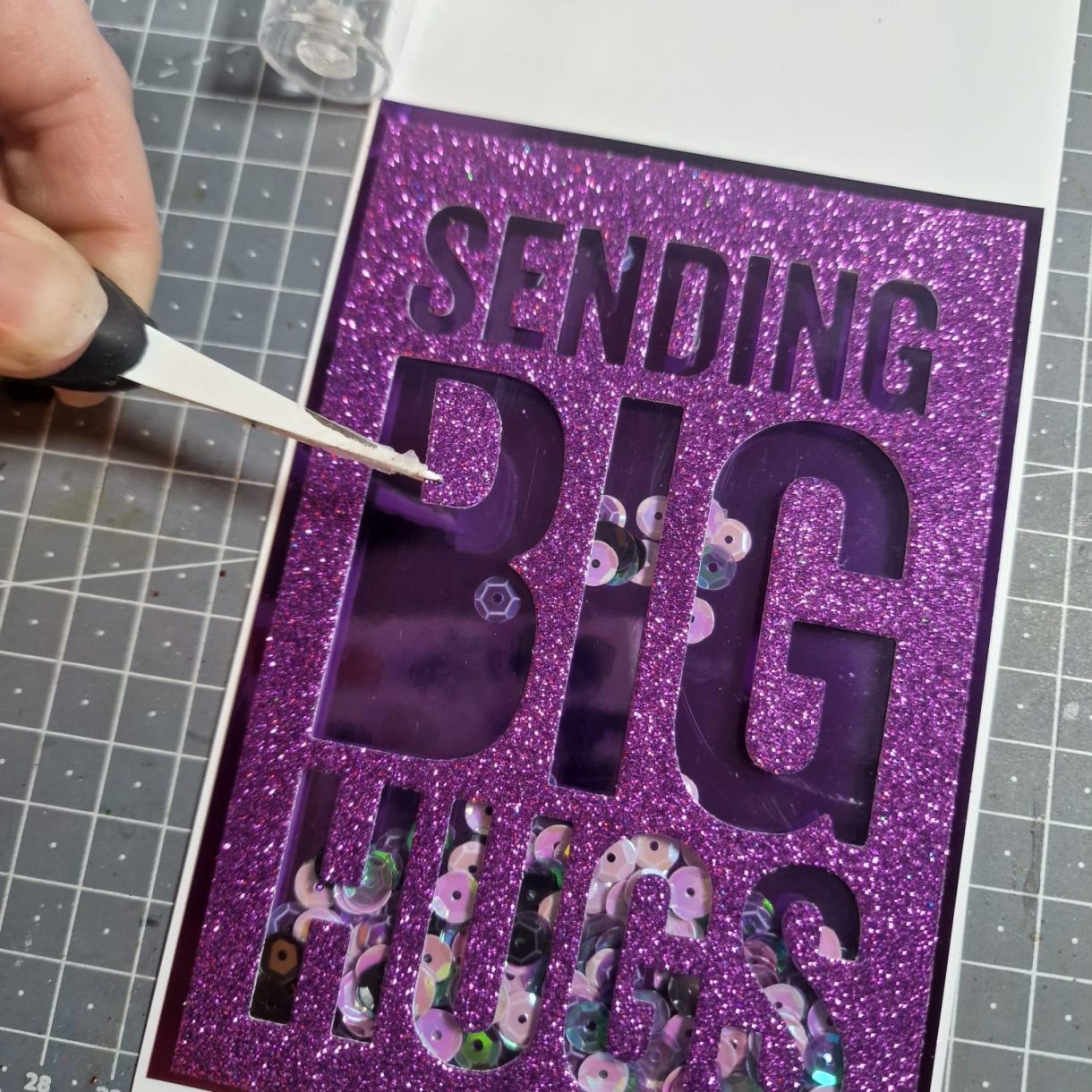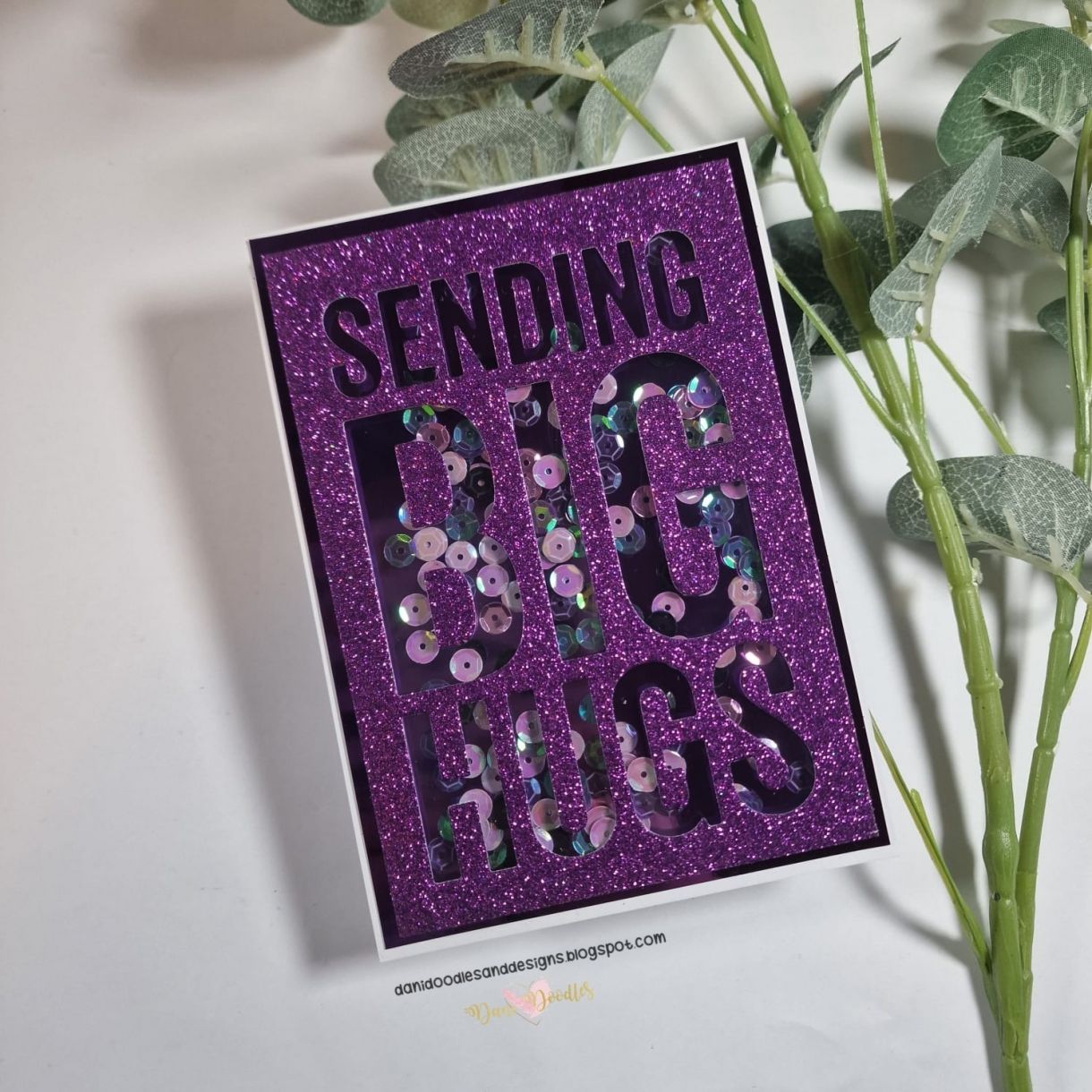 This was the first card complete! But of course, you still have the letters from the die. So, I simply cut a piece of Purple Mirror Card down to several mm smaller than a UK A6 card blank and stuck down my glittery letters. I placed them in the same composition as the die cut them in originally, and used a T ruler to ensure they were all straight. This panel was adhered to my card blank using foam tape.
Done!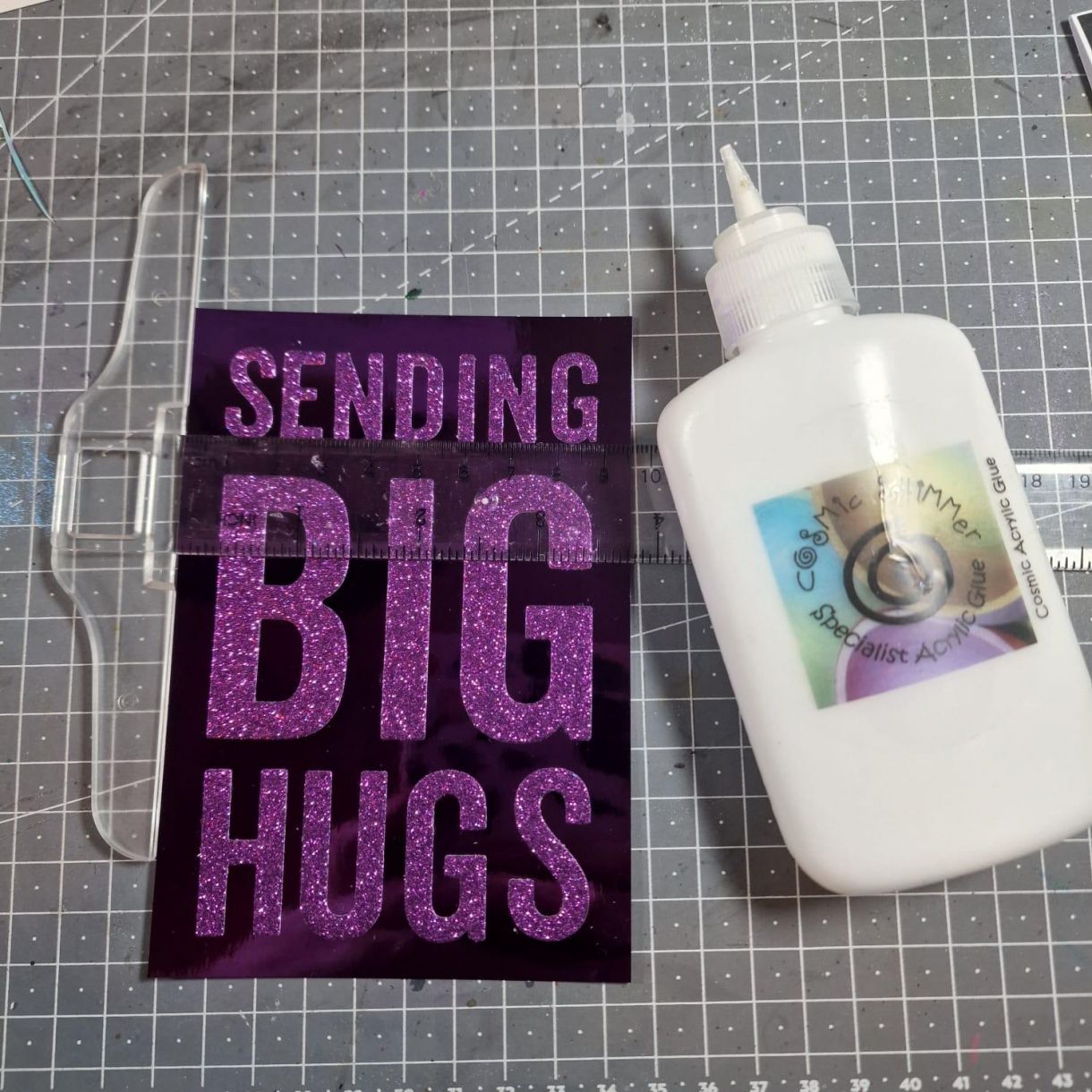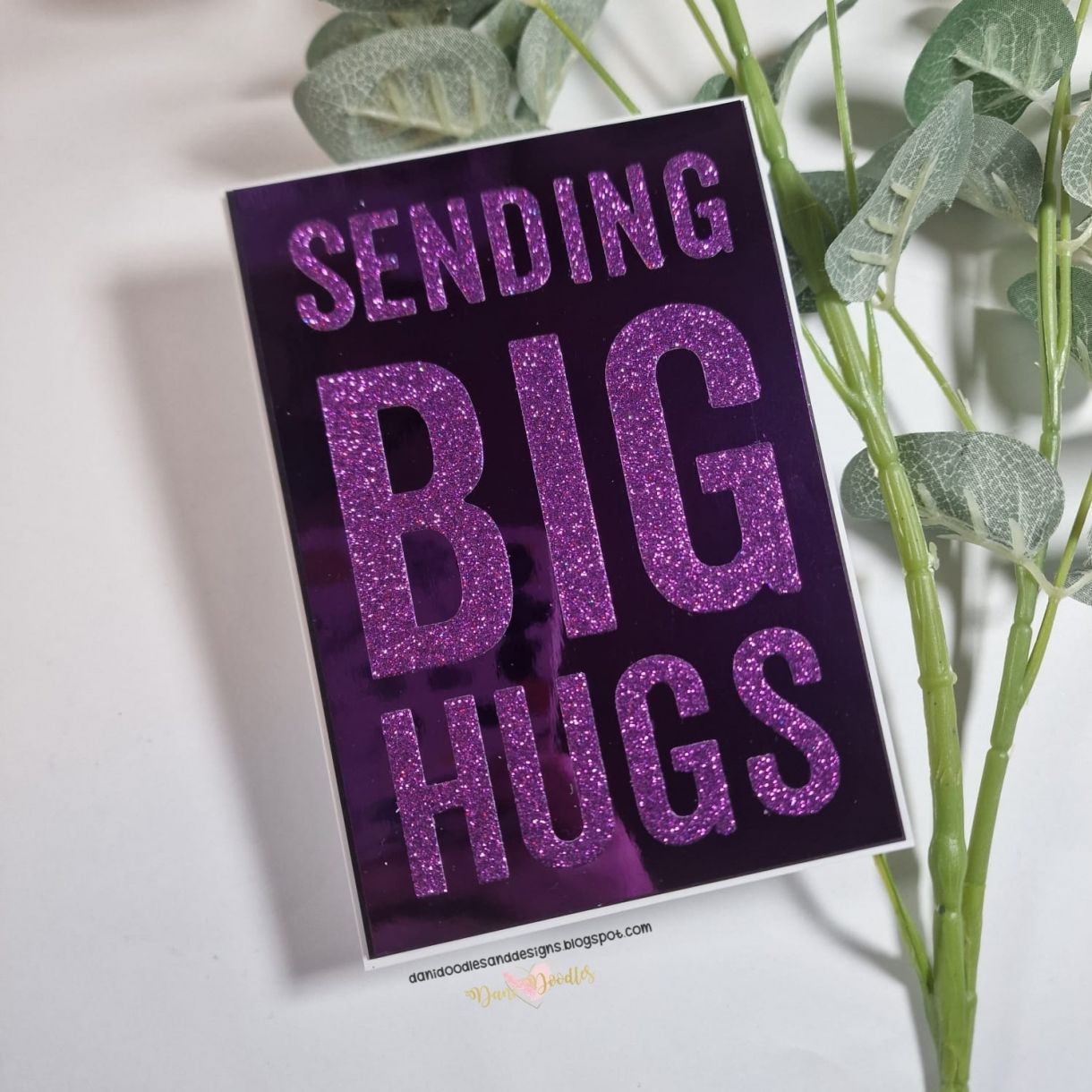 I hope you liked this tutorial. I'd love to hear your thoughts!
Until next time, take care.
Dani xx