Daily December Album - The Easy Way
0
Posted on 4th December 2019 by Jane Taylor
Filed under Seasonal Crafts, Christmas Craft Ideas, Design Team
OK so you like the idea of creating a daily album for December, but your time is short at this busy time of year. Well I've made albums of one sort or another for the past eight years and I've learnt a thing or two along the way.
My top tips are:
keep it simple
prepare as much ahead as possible
it really doesn't have to have a daily entry - honestly!
This year is going to be the simplest ever - after all you want to preserve those memories without it being a chore. And more importantly you want to get it done!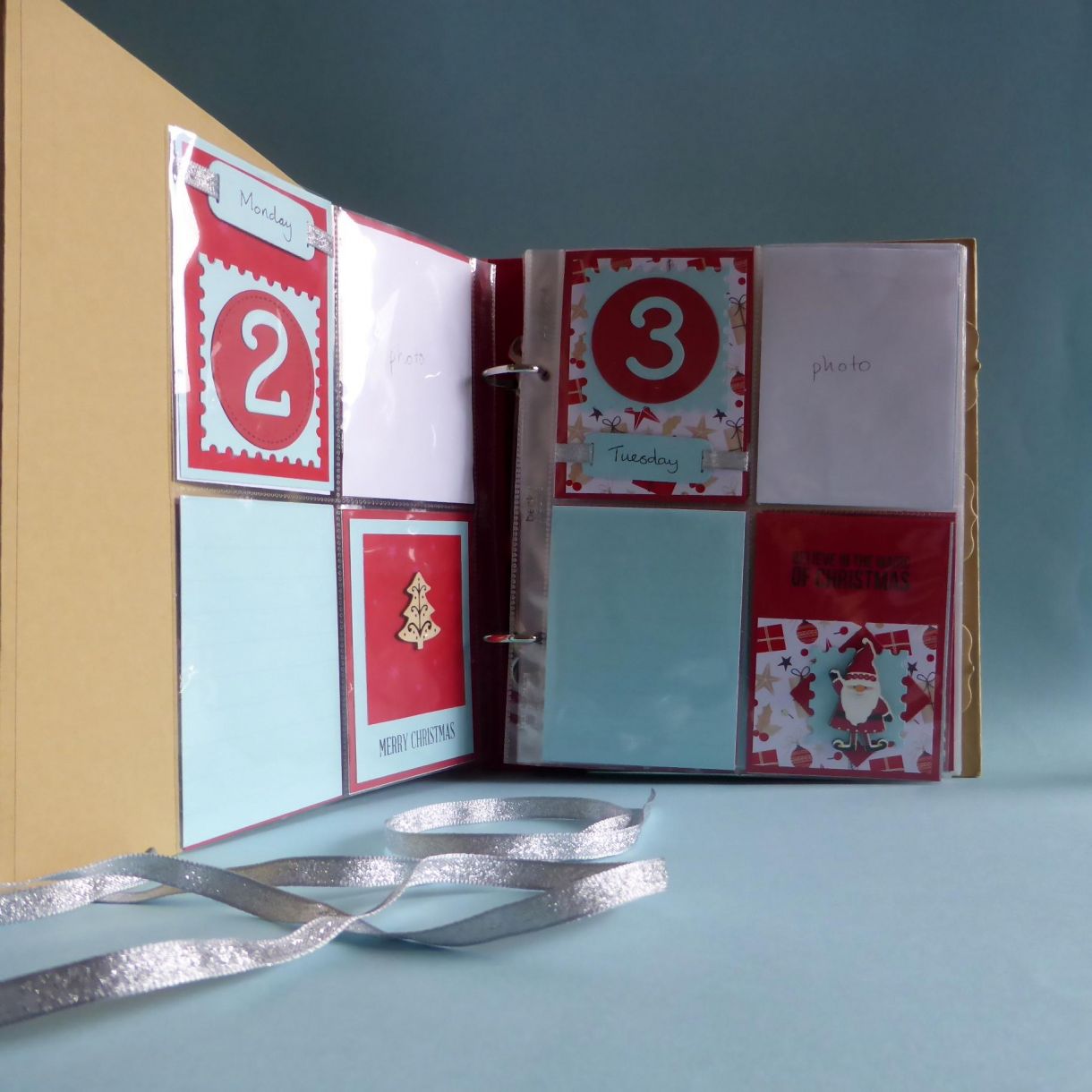 The craft supplies you need are:
Christmas Creations 6x6 paper pack 100gsm
You will also need :
An album and page protectors - Snap
Silver ribbon
Dies
Toppers
Stamps & inkpad
Collect them all together in a basket or storage box. This helps to craft quickly as everything you need is all in one place and you don't have to waste time searching.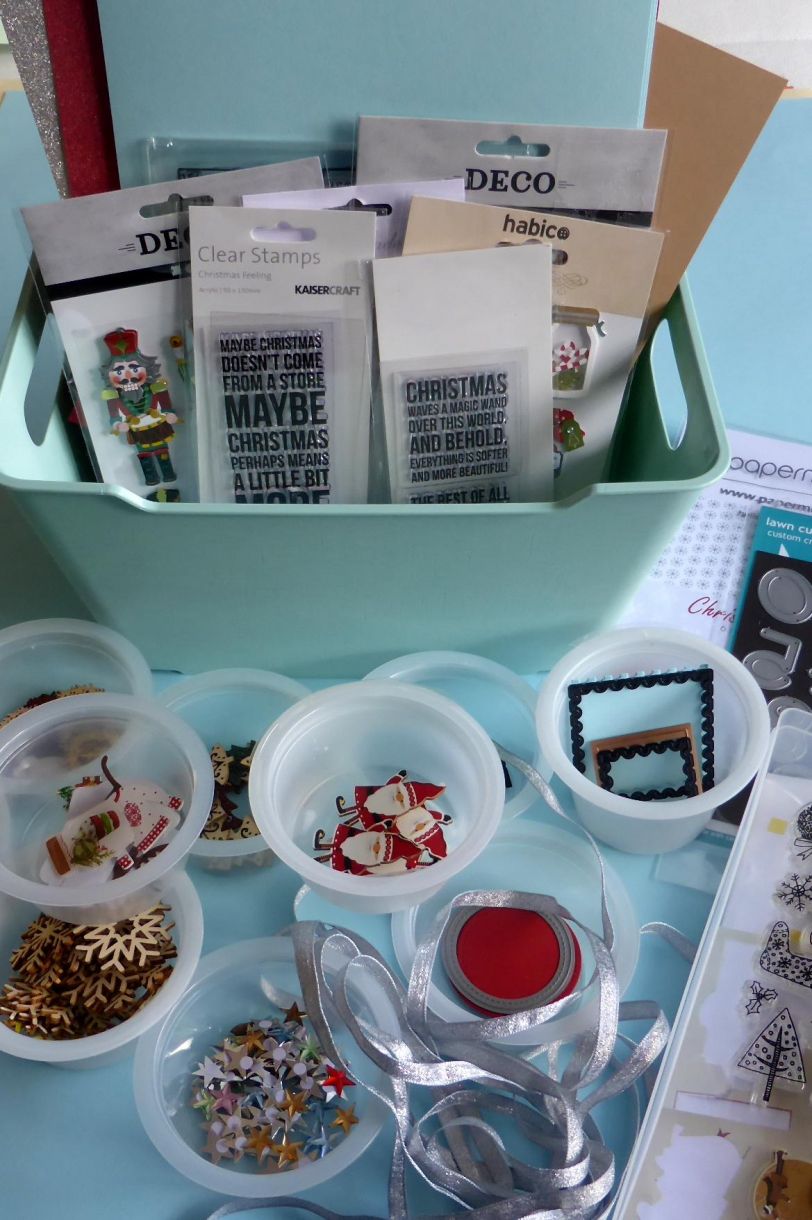 How to do it:
Keep it simple by making each page in your album follow a set pattern. I've used the page protectors with four inserts each 3" x 4". One will be for the date, one for the photo, one for the journalling and one for fun decoration.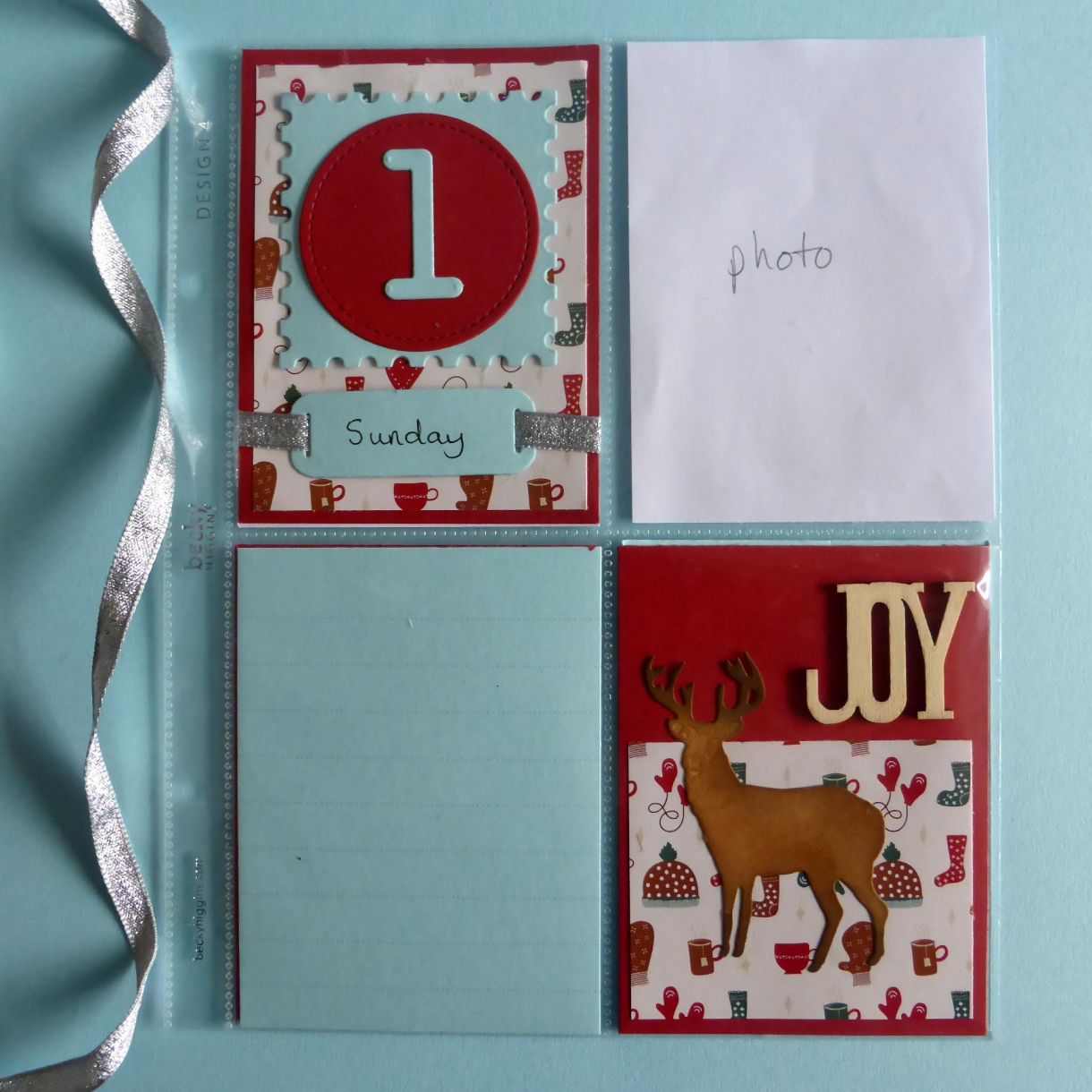 Prepare as much as possible now!
So that's the date and the fun decoration inserts to do. I've also prepared a set of journalling cards by printing lines on the A4 pale turquoise card and then cutting them to size.
Decide on a design and then stick to it!
My date cards have a slight variation for the odd and even dates, but - and this is a big BUT - if you've tried to do a daily entry in past years and failed keep each date card the same.
Then on the days you don't get round to it or have nothing you want to share you simply pull out the date card and move on. It really is OK not to have an entry every single day!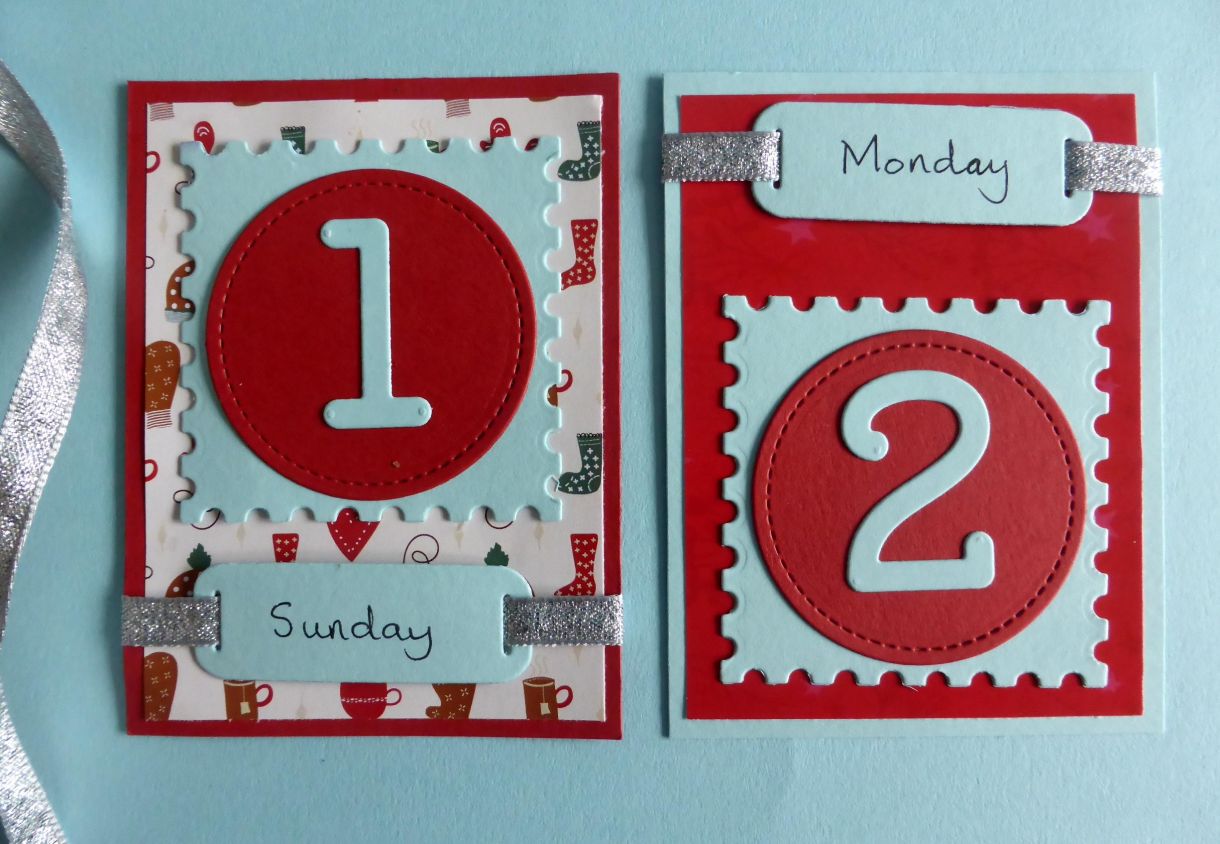 The decoration card in the bottom right pocket are where you can let rip and have fun. I'm a bit of a CAS crafter and my cards really reflect this. I've matched the Christmas paper to the date card for each day and used shop bought toppers or stamped words/images to save on time.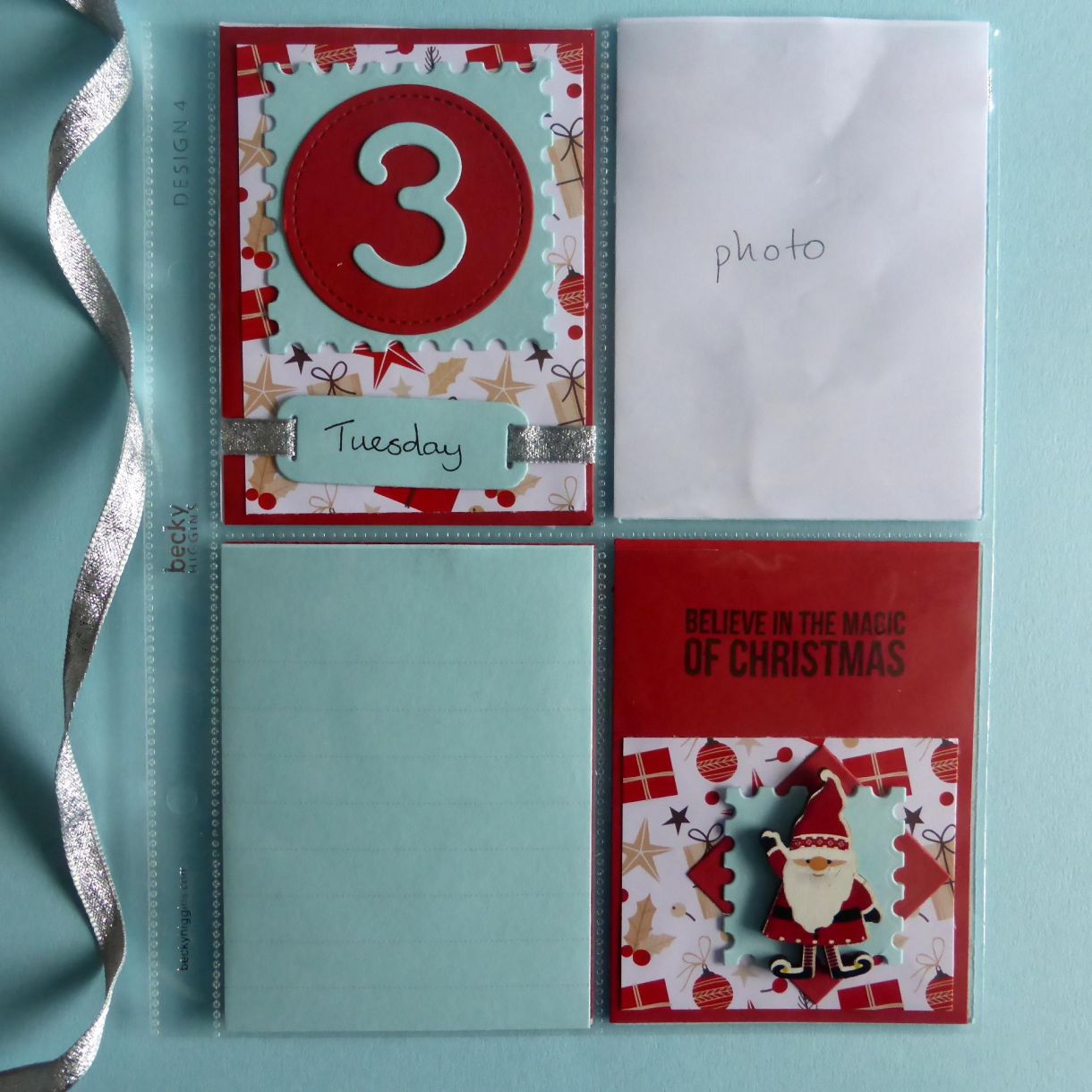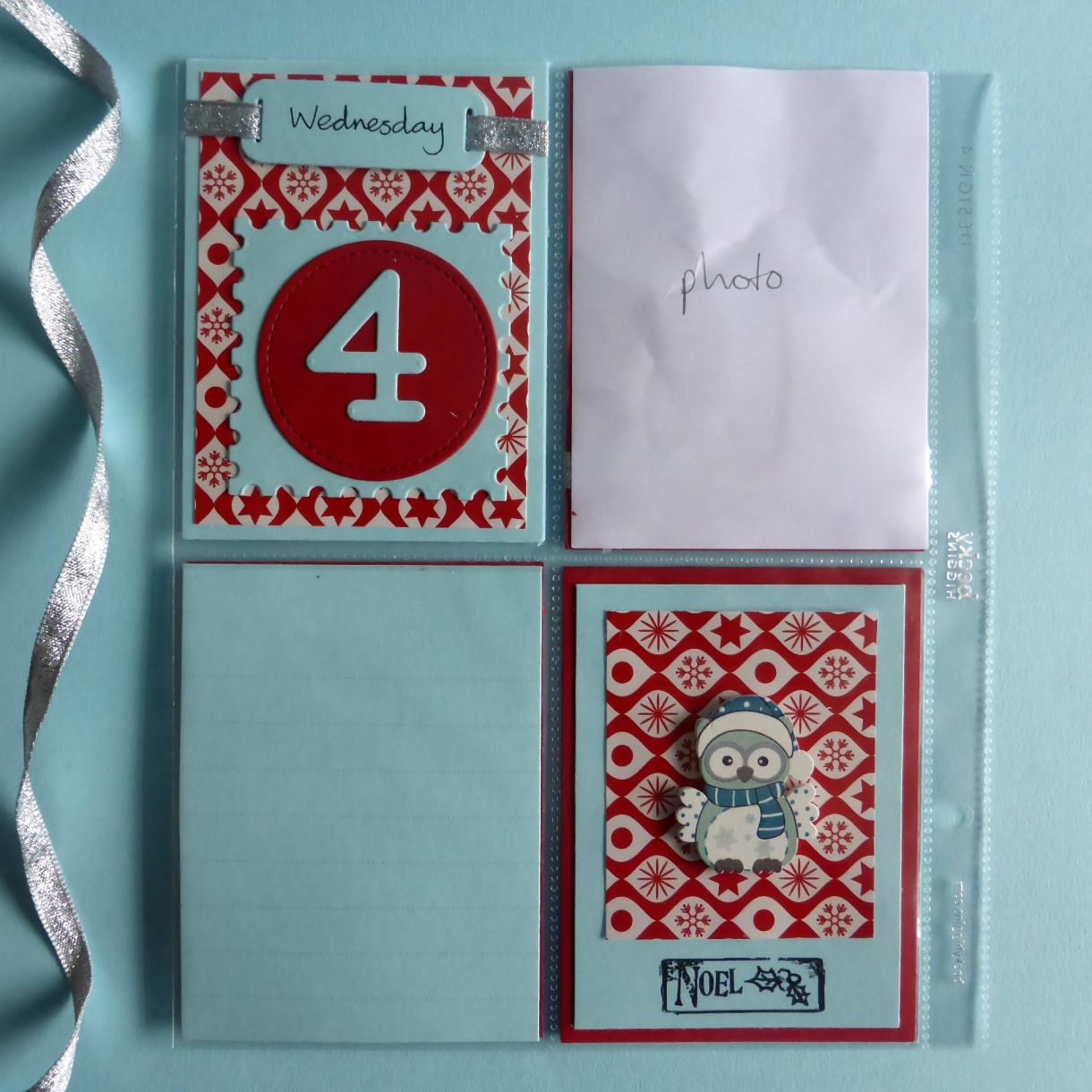 Now you've made all the decisions about your album pages you can set up a bit of a production line and prepare ahead.
I like to die cut all the shapes in one go, cut all the card and papers in one go. Then I pile them up in front of me on my craft table and assemble all of the date cards, then the decoration cards and place them in my album.
If you think you might not get round to a daily entry simply stack the cards with an elastic band and use them as you need them.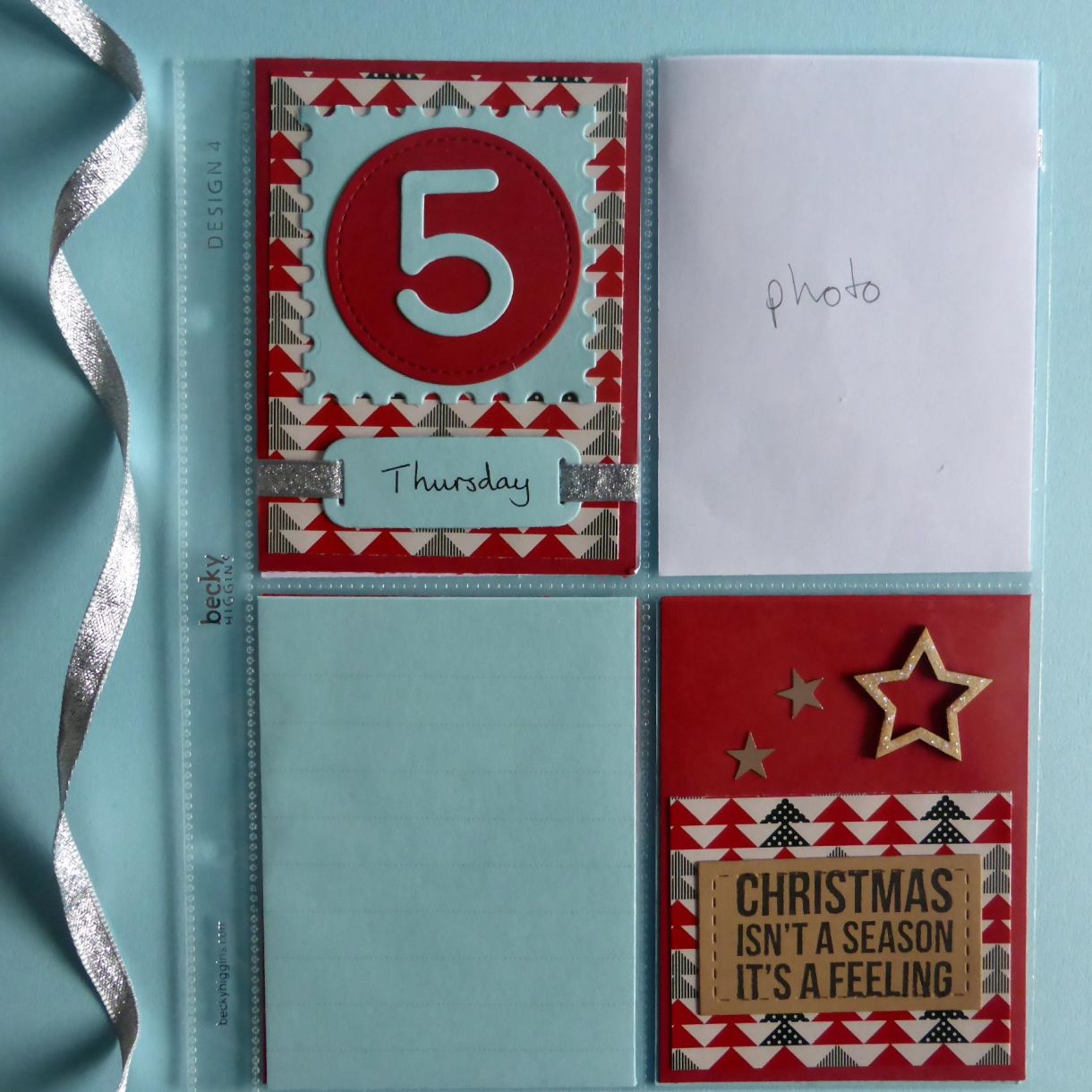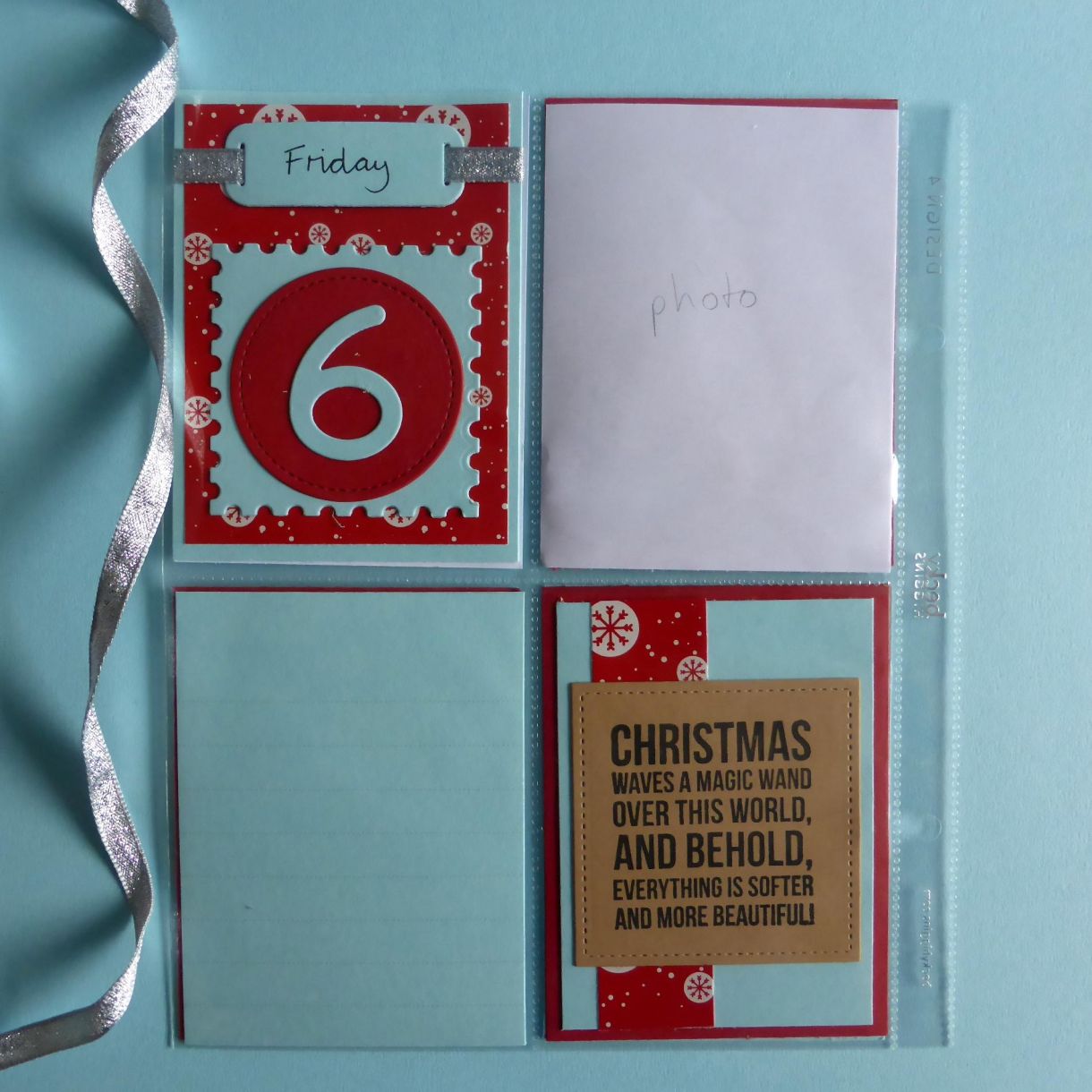 Oh and I nearly forgot the cover. This was easy peasy too.
Cut the non shed glitter silver card to size and adhere to the cover using Stick It Ultra Clear double Sided Tape.
Mat the Christmas 6 x 6 paper onto pale turquoise card, then Christmas red card and adhere on top of the silver card.
Cut a tag in buff card and mat it onto pale turquoise card.
Stamp Christmas onto the tag.
Place 2019 number stickers under the stamped Christmas.
Add a topper above the stamped Christmas.
Tie silver ribbon to the tag and adhere it on top of the Christmas paper stack using Stick It 3D Foam Tape.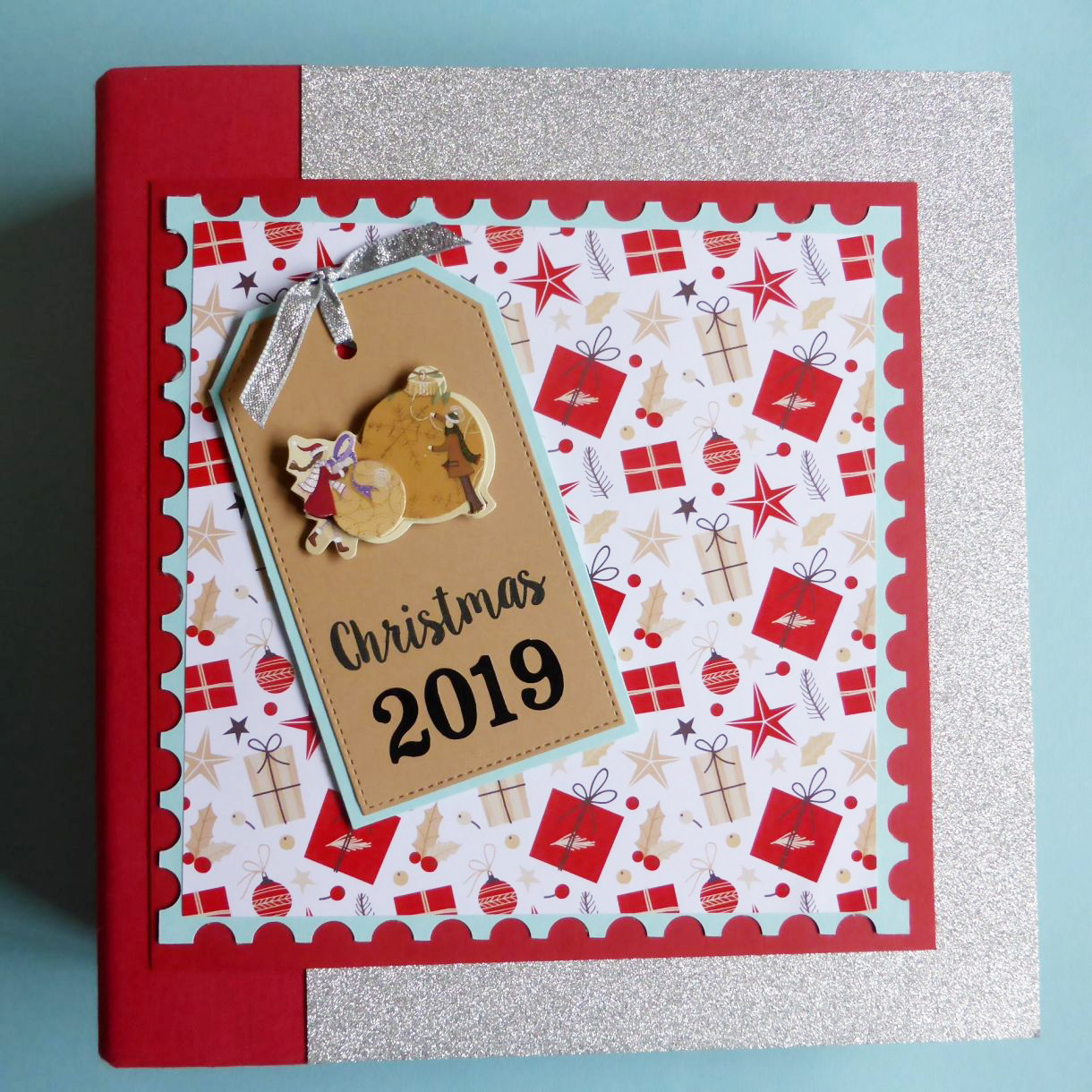 I really hope I may have inspired you to give a December album a go. On my blog I have some ideas for photos and journalling for those non event days in December - http://purplejetlovescrafts.blogspot.co.uk
Remember to share what you create with us on social media using the hashtag #papermilldirect.
Thanks for looking today. And keep crafting!
Jane