Christmas Poinsettia card
0
Posted on 1st December 2019 by Katharine Burchell
Filed under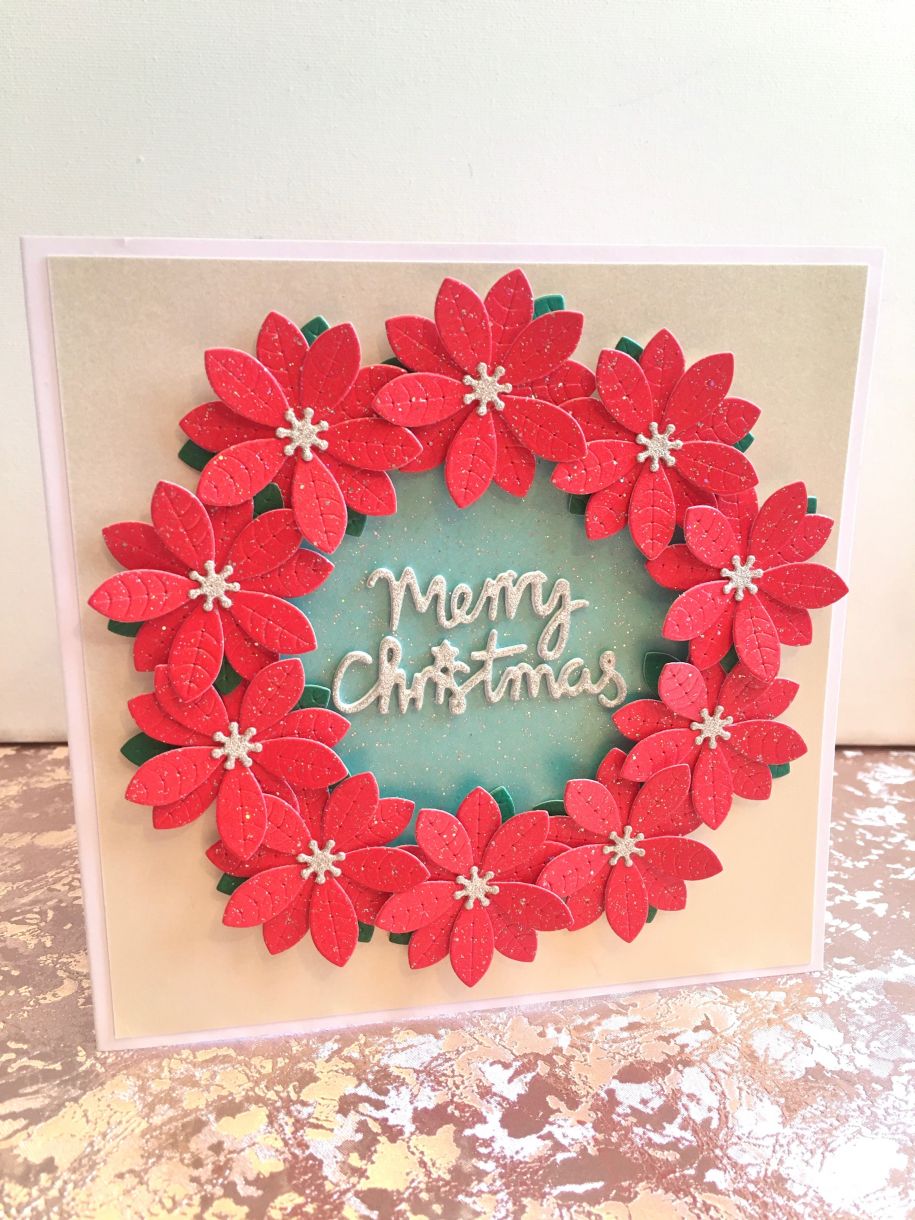 Christmas Poinsettia card
You will need the following card making supplies:
How to make:
1. Cut 20 poinsettia leaves/petals out of the Xmas red sparkle card.
2. Cut 30 individual leaves out in the Xmas green.
3. Cut 10 middle of the flower sections out in the silver glitter card.
4. Using the tacky glue, stick two of the red flowers together off set to each other, so you can see the petals underneath.
5. Stick the silver centre in the middle of the flower.
6. With each red flower, stick three green leaves to the underside around the flower. Add a small foam square.
7. Cut a 5" circle from the sea blue sparkle card and 5.5" square from the cream pearlised card.
8. Stick the blue circle to the cream square.
9. Stick the first poinsettia to the top of the circle and then go round the circle, covering up the edge of the circle.
10. Cut out three of the Merry Christmas titles from the white card. Layer up the three die cuts using tacky glue. Cut the final title out with the silver glitter card and stick to the stack.
11. Stick the Merry Christmas to the centre of the card, in the middle of the poinsettia ring.
12. Glue onto the square card blank.