Cute Fairy Bookmark Card
0
Posted on 30th November 2021 by Terri Kelly
Filed under Projects And Cards By Type, Handmade Teachers Gift Ideas, Papercraft Disciplines And Techniques, Die Cutting Techniques, Easy Bookmark Ideas
Step one is to assemble the required items. The stamp and die set I used had stamps for the front and back of the bookmark and a die to cut them out with.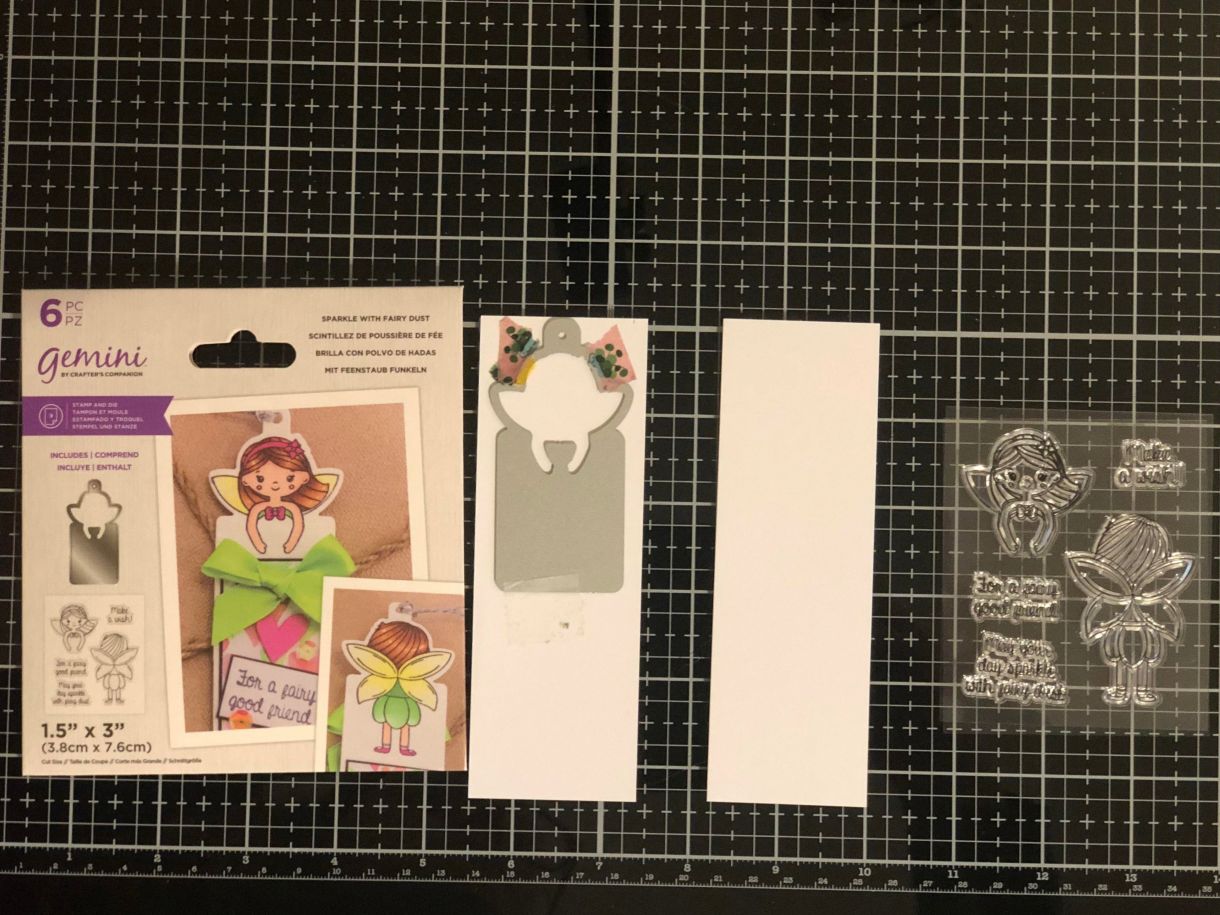 I die cut the bookmark die twice and also coloured the fairy using alcohol markers. As the cutting die only cuts the top portion, I decided on the length I wanted my bookmark to be and cut the bookmark to that length, around 5 inches. I cut two pieces of the Champagne non-shed glitter card (which is in the clearance section right now!) glued the bookmark together and glued the glitter card on top. This made the bookmark nice and sturdy.
I used a die set specifically for making a bookmark, but if you look through your stash and get creative, there will be lots of things you could use to create a similar type of bookmark.
To make the card, I made a mini slimline card, around 3 1/2 inches by 6 inches. The dimensions don't matter, I just made it slightly larger than the book mark, to showcase it nicely.
I used some stamps from my stash that were book and reading related and stamped them onto the front of the card in green ink, to create a tone on tone effect.
I placed the bookmark onto the card front and made pencil marks at where I wanted the slits to be, to hold my bookmark. These slits were 1 1/2 inches apart as my Hello sentiment is just shy of that in height.
I die cut the sentiment twice from the jade cardstock and once from the glitter card and glued them all together for nice dimension, before adhering it between the two slits, which I had cut with a steel edged ruler and craft knife.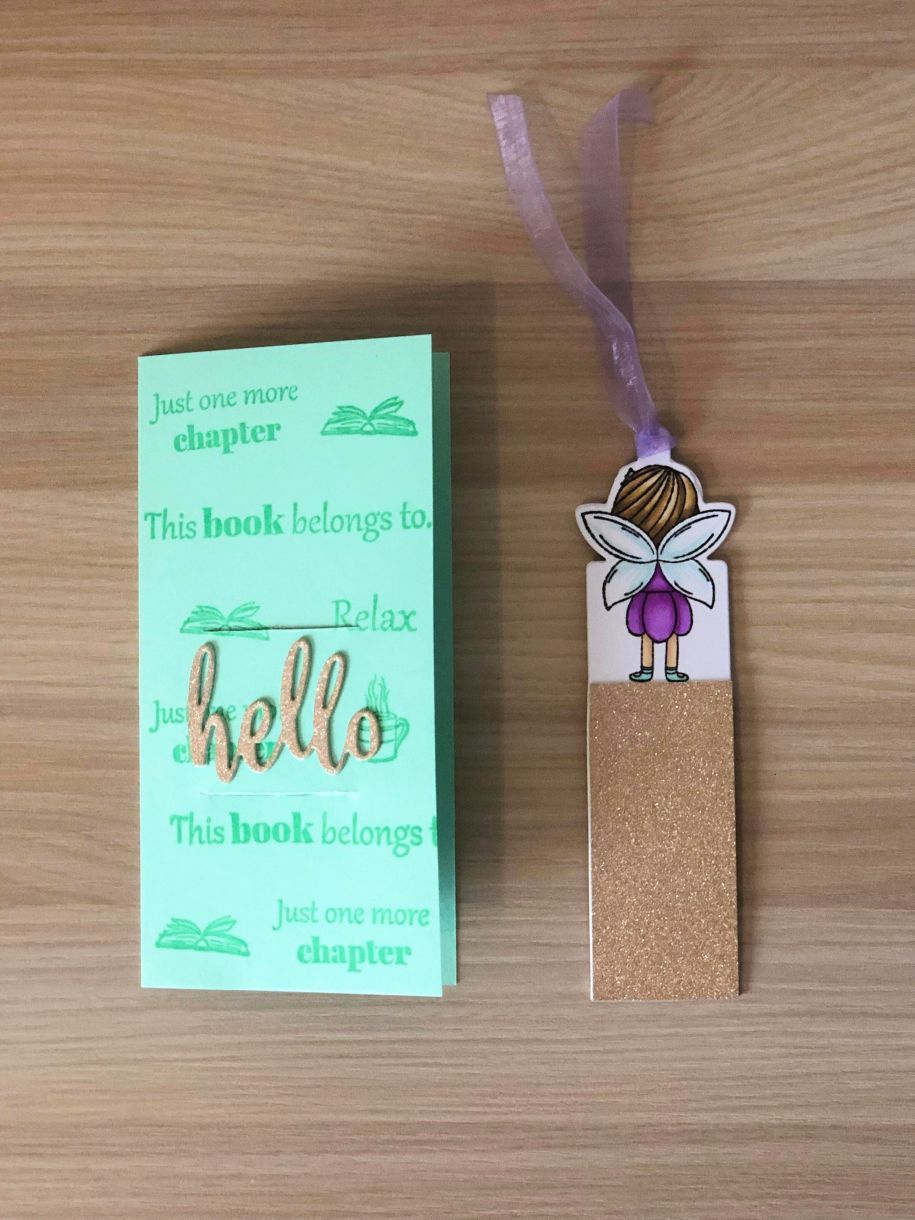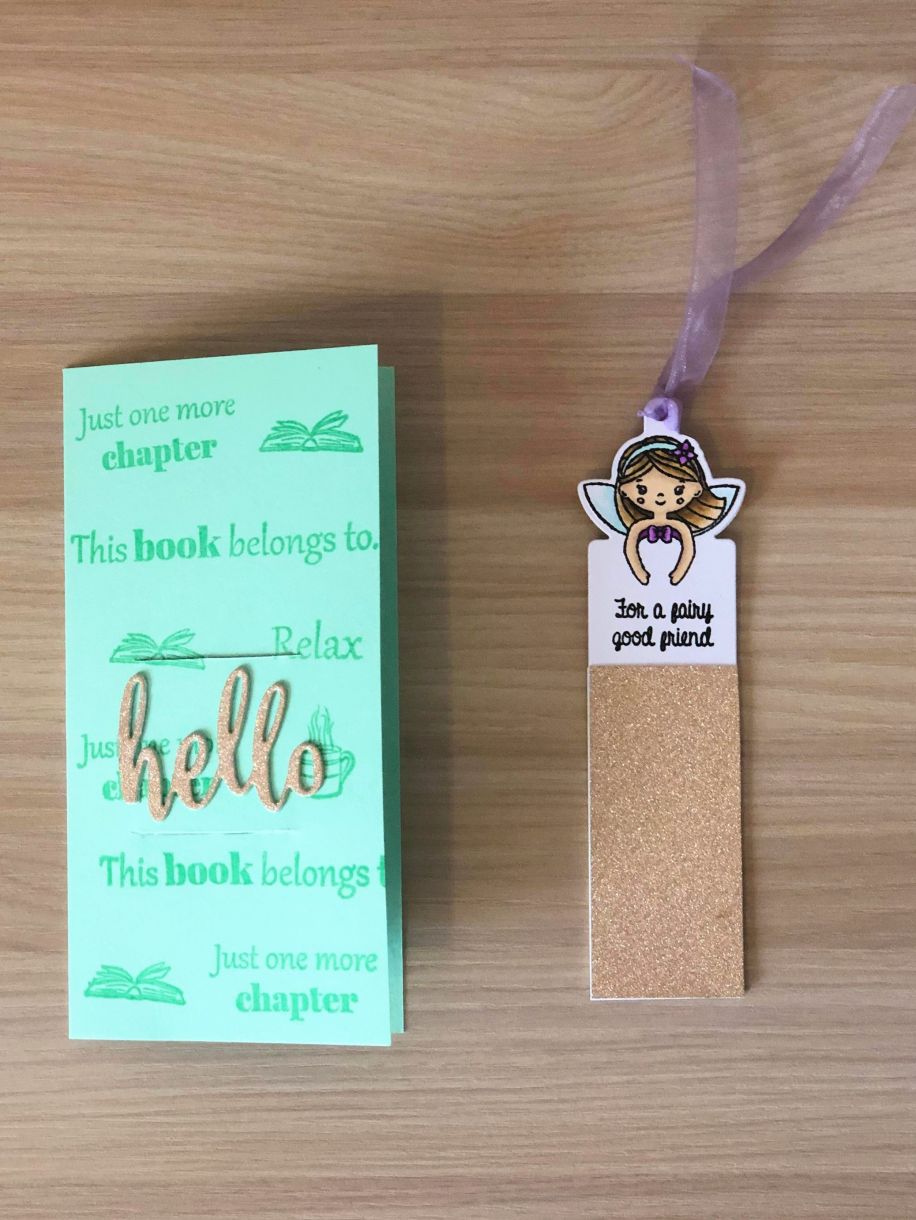 I added some lilac organza ribbon to the top of the bookmark, as a pull tab, inserted the bookmark under the top slit and back out through the bottom slit and my bookmark card was complete.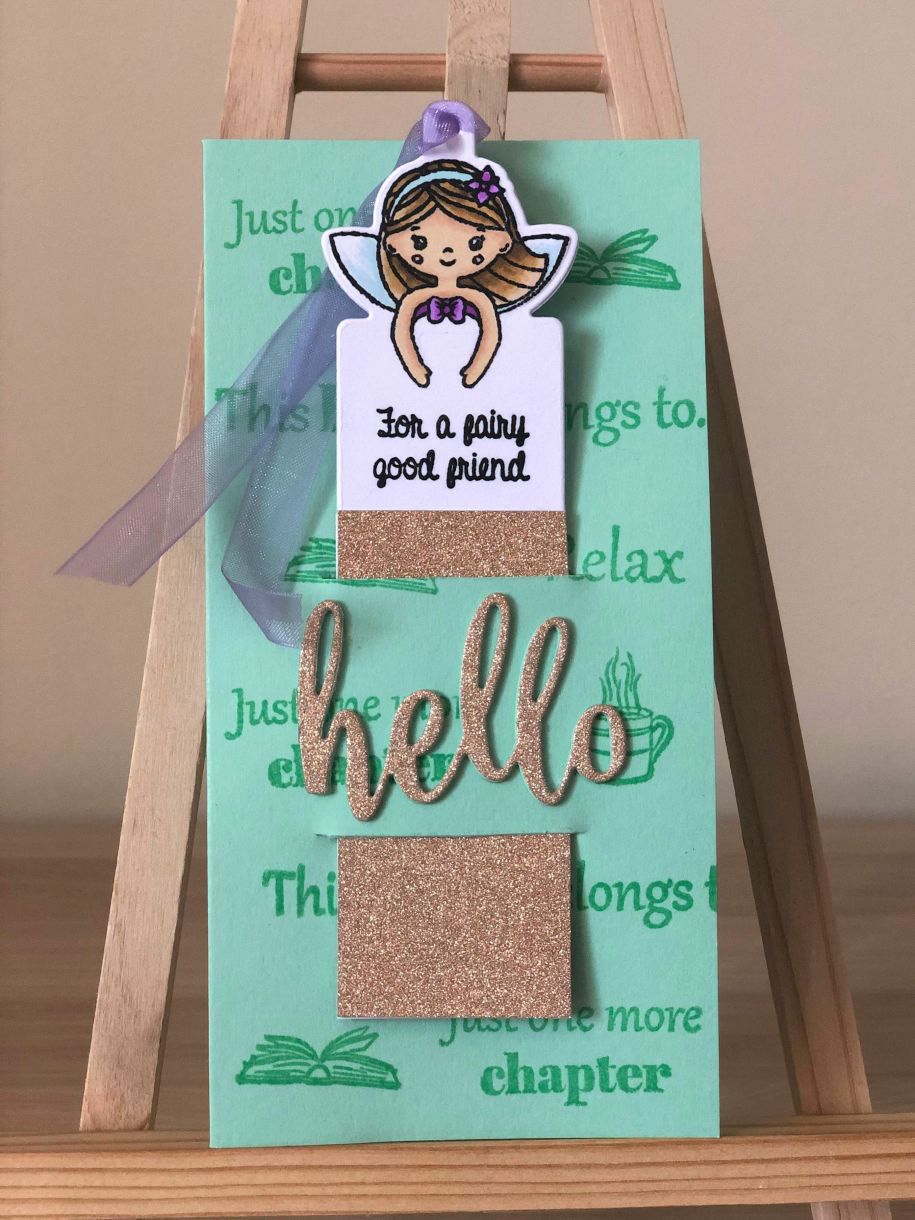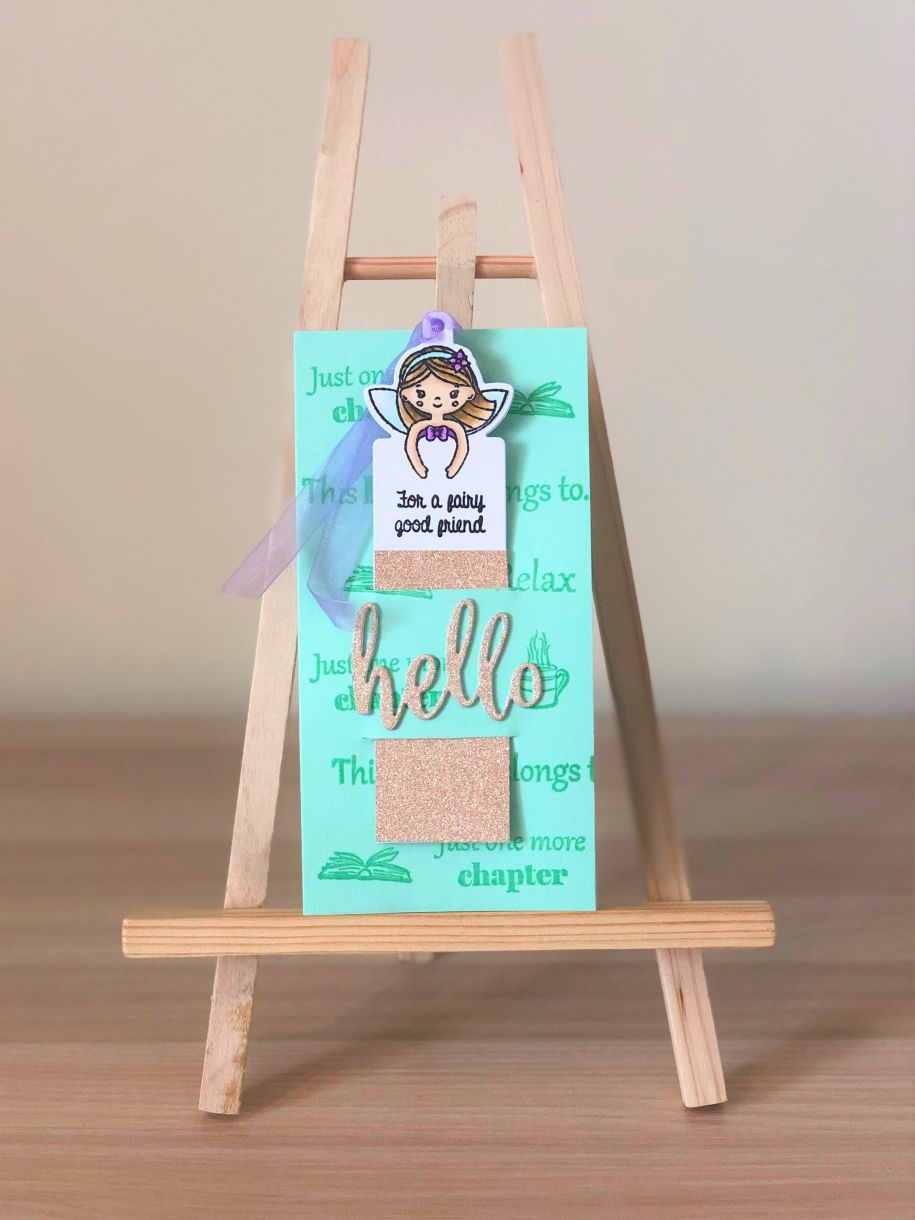 I'm pleased with the way this turned out, as its very cute and fun, plus super easy to make. Let me know what you think in the comments below. Happy Crafting, Terri (Veegstez/Veegstez Creates).