Cricut Explore Review
0
Posted on 4th July 2014 by Sharon Nettleship
Filed under Craft Product Reviews, Reviews Of Paper Cutting Machines, Design Team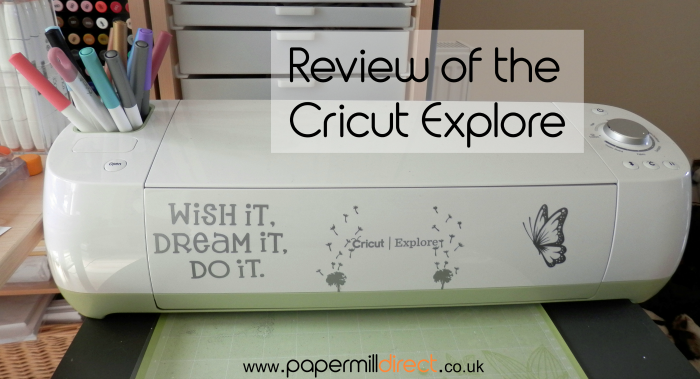 As I use mostly Papermilldirect card with my new Cricut Explore I thought I'd do a little review for any of you who are thinking of buying a new electronic die cutting machine. I was a bit hesitant at first to buy another die cutting machine as the one I had wasn't cutting out my intricate cuts as well as I wanted. But I needn't have worried! I am loving my Explore!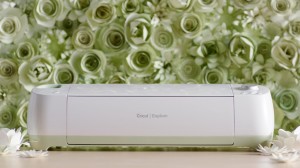 So I waited eagerly for my Cricut Explore and when it arrived I opened the box straight away.
Review of the Cricut Explore
It was very well packaged. Inside the box was:
The Cricut Explore
A bag to hold your machine
A start here folder
An envelope containing some materials that you can use with the Explore. One of which was a sheet of lovely silver vinyl, which I used as my first project for decorating my Explore.
A 12x12 mat
A silver pen
Your blade and housing (this is already in the carrier)
A comprehensive instruction manual
All your leads
The machine opens up automatically if you press the (surprise) open button. Along the bottom flap there is an area for storing your tools and blades. This includes a little magnetic strip for holding your blades. On the top there is a little hole for storing your pens etc. A good idea I think. Also your mat will slip under your machine when you are not using it.
On the right hand side of the machine there is a smart dial which you turn to your desired material. This also has little half button if you need that little bit extra. If you can't find your material you set the dial to custom and you can change your material in the software.
You can cut a variety of materials: Card, paper, iron on, vinyl, fabric, posterboard to name a few. These intricate cuts were cut using patterned paper and Papermill card. I've also used vinyl as you can see in the picture below.
Ok so the software… you MUST have internet connection. You use a web based software called Cricut Design Space. If you don't have internet connection then you cannot access any image or any of your Cricut cartridges. Yes you can use your cartridges there is a little slot for them just in front of the pen holder.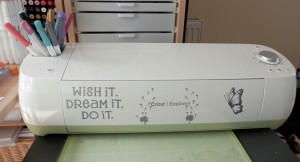 You can cut, draw/write and score with the Cricut Explore. I love the draw/write feature. No more looking for that elusive sentiment stamp you can write whatever you want. The Explore comes with some inbuilt fonts but you can also use fonts that you already have on your PC. You can also turn any cut file into a draw file. For obtaining images Cricut Design Space has two subscriptions available Monthly sub - £7.49 Yearly sub - £74.99 Although you do get 2 weeks free subscription when you register your machine. All in all I really like this machine. Yes I have a Silhouette Cameo and will still use it regularly but alongside the Cricut Explore I think I now have the full package. Here are a few projects I created using the Cricut Explore and Papermill card. There will be a few more in the coming weeks too. :0)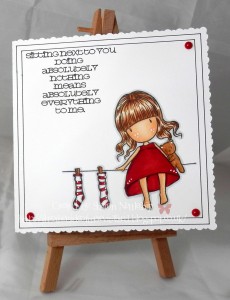 Shary x