Cricut Camera Box 3D Project
0
Posted on 18th September 2022 by Samantha Burrow
Filed under Projects And Cards By Type, DIY Gift Box Ideas
Whilst scrolling through paper and card craft projects in Cricut Design Space, I stumbled across this fun little project. If you type Camera Box into the search bar it should come up, or alternatively follow this link:
https://design.cricut.com/landing/project-detail/601d7ff810a1b90b742d9f49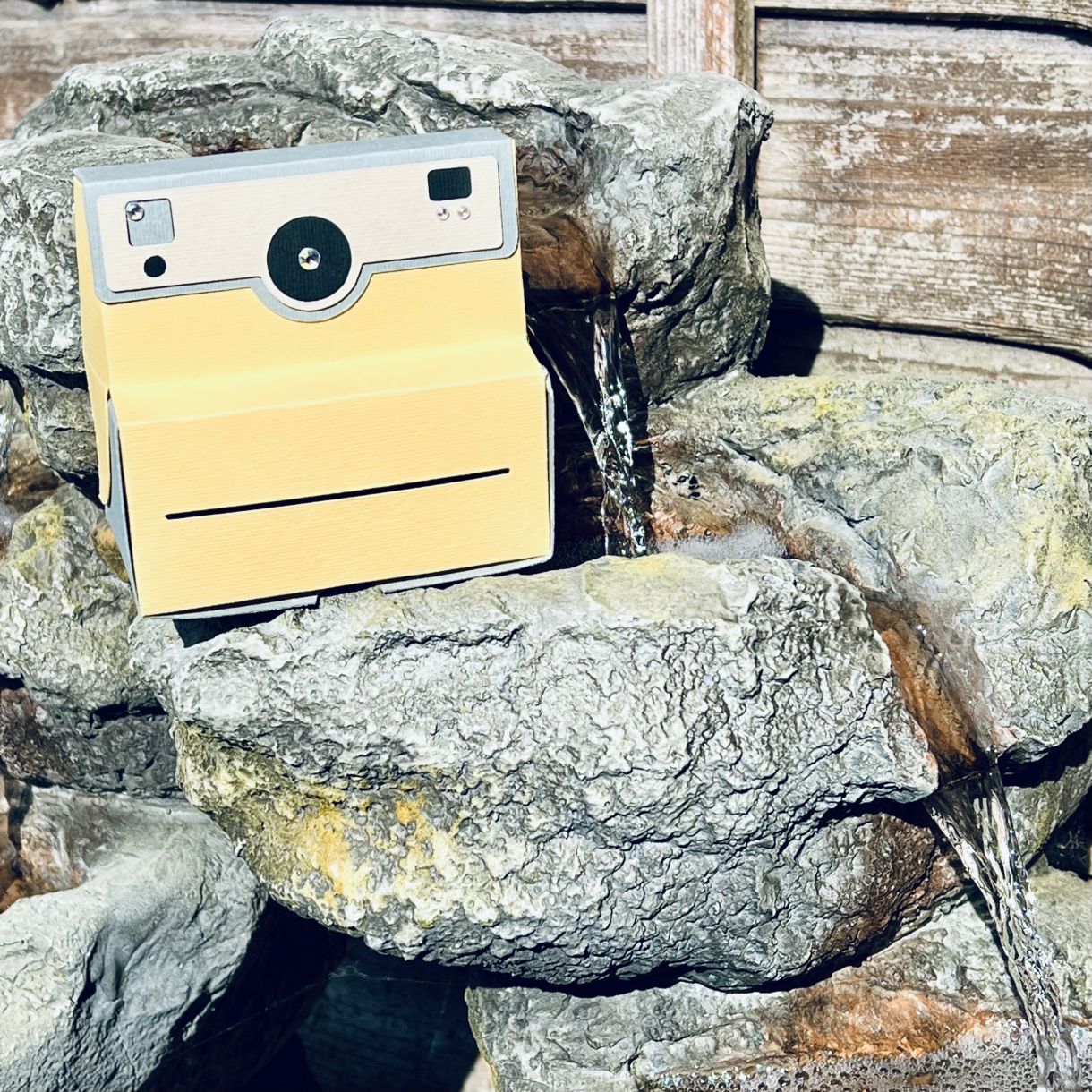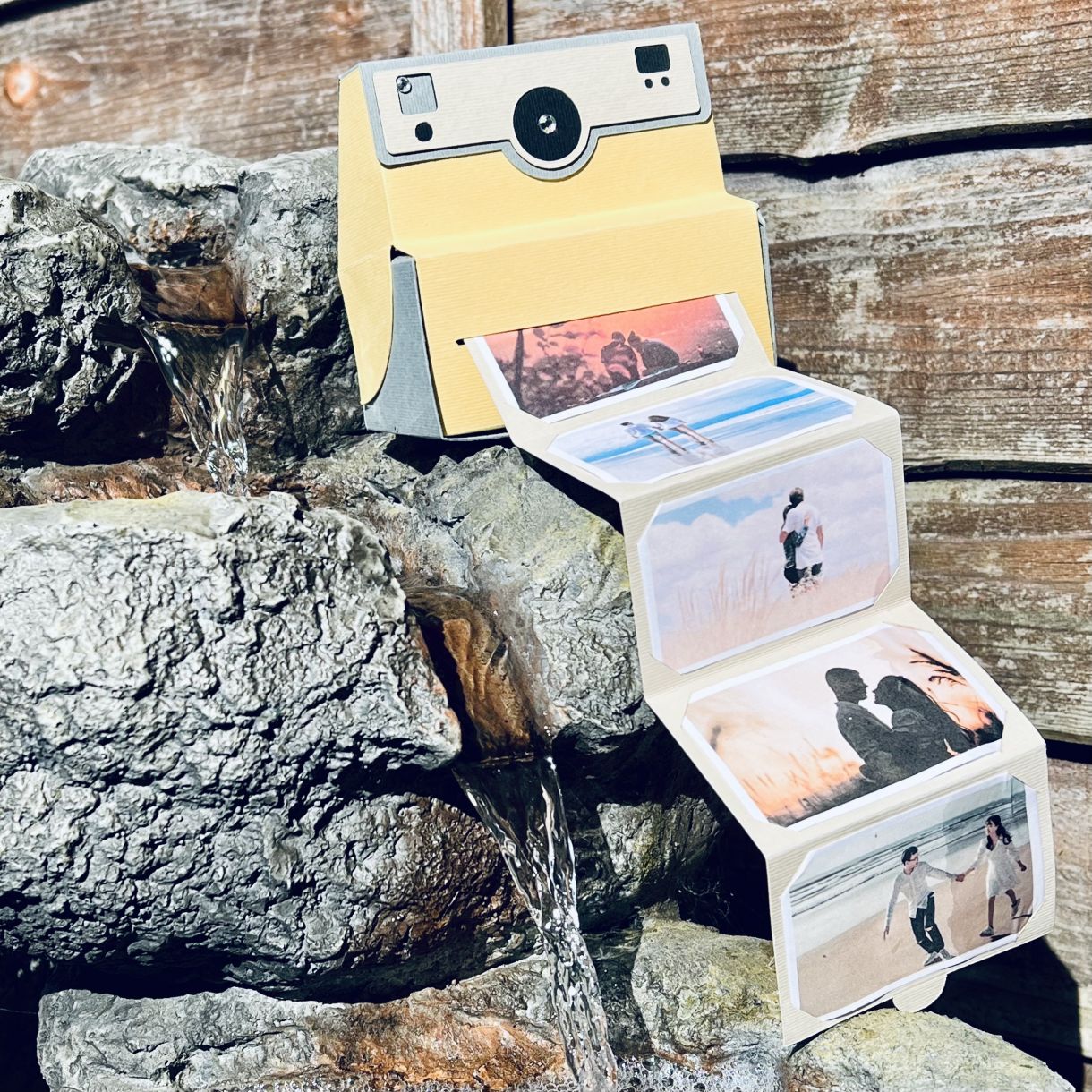 I've used the Papermill Direct range of Nettuno Linen Effect Card because it's strong and durable, folds well and comes in a range of colours. Plus it's fun to change the direction of the linen grain for the different elements.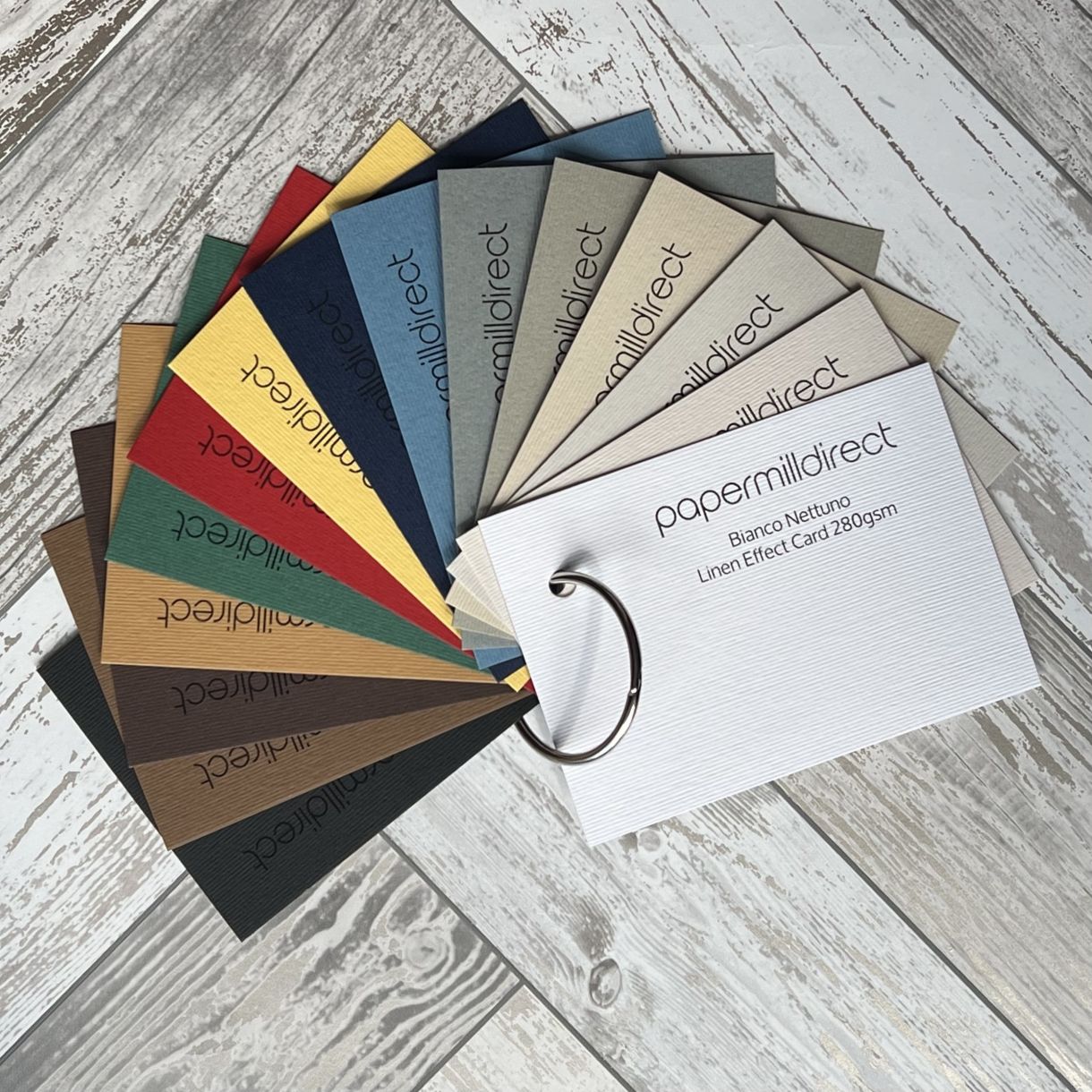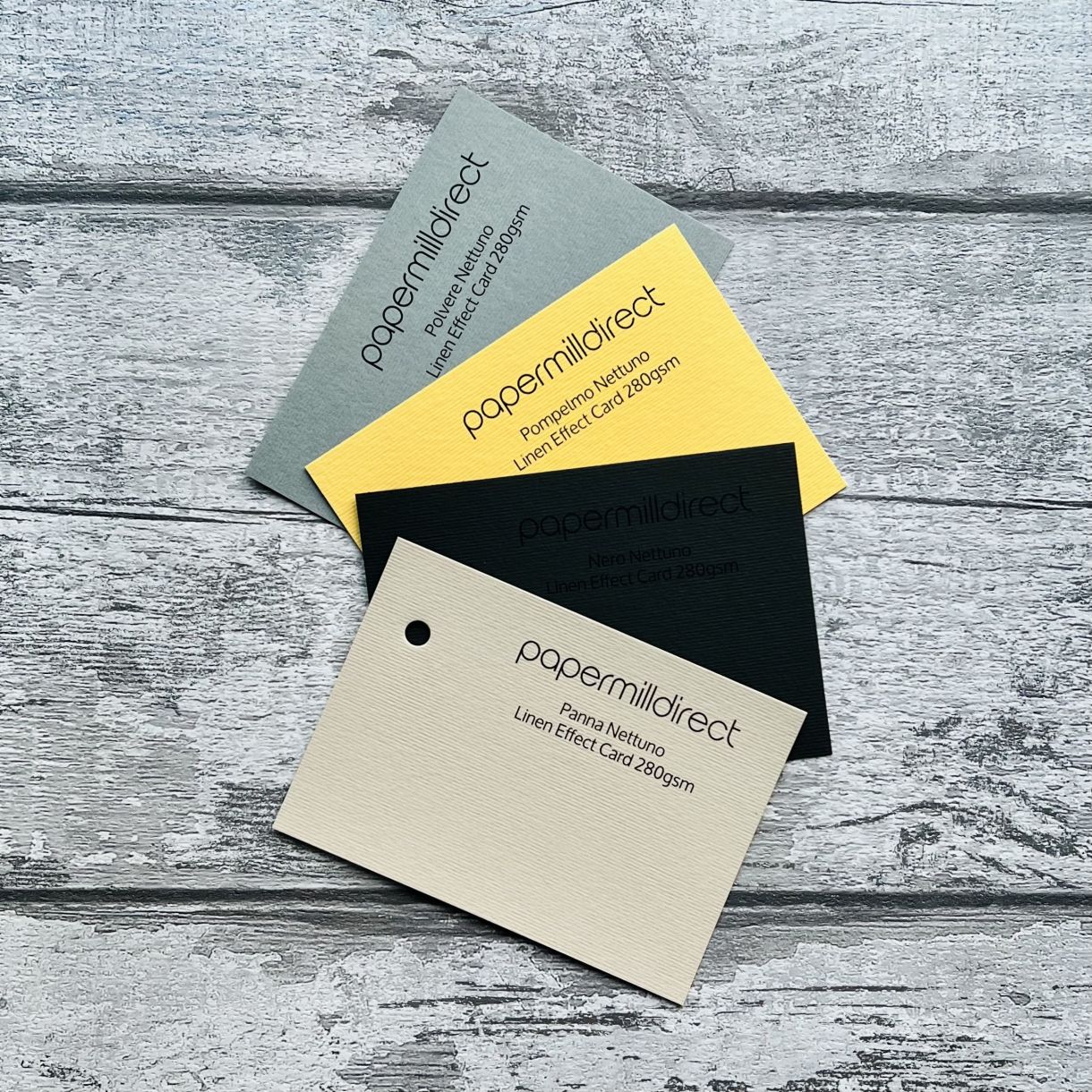 If you want to adjust the size of the template, click customise before make it. The whole template is grouped together, so when you adjust the size you can be confident all the elements will still fit together. You can also create duplicates if you wanted to make a few in different colours in one session. You can also use Save As to save your version of this project to your own project files.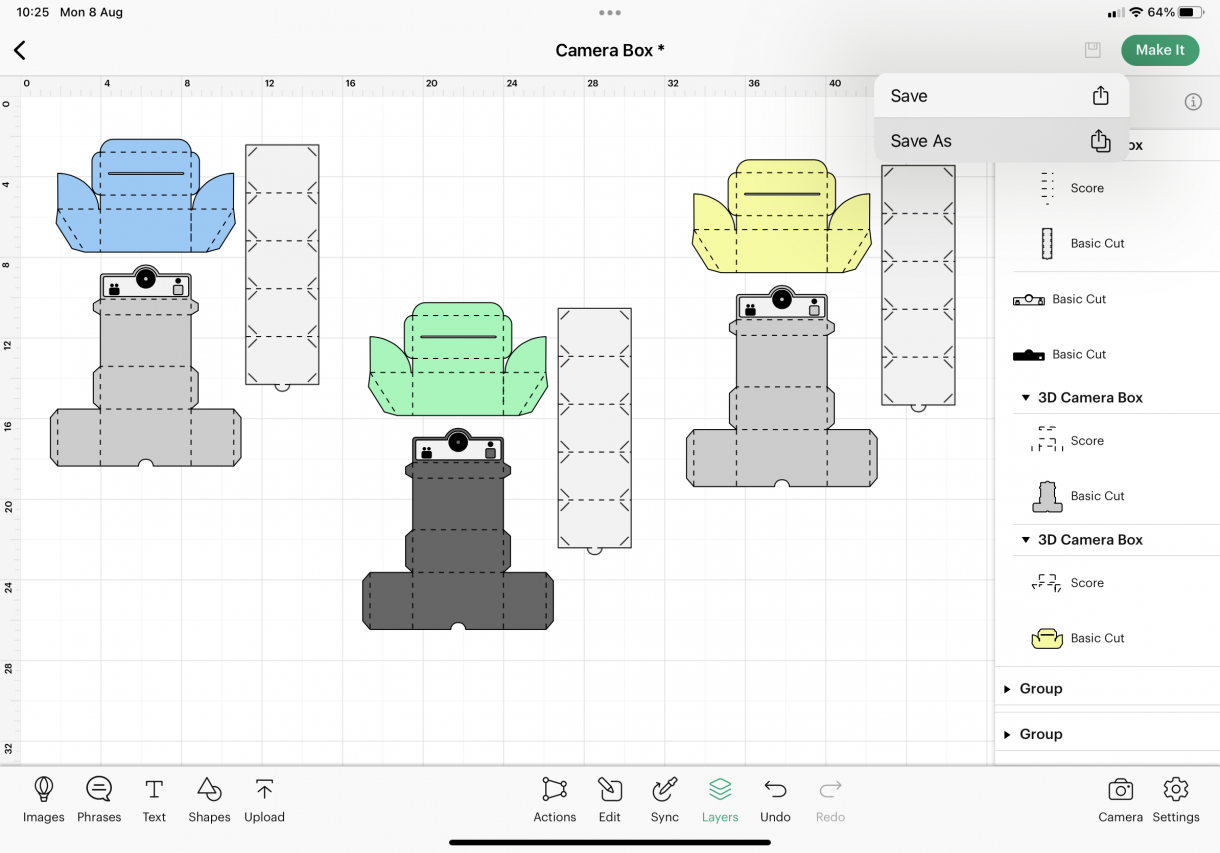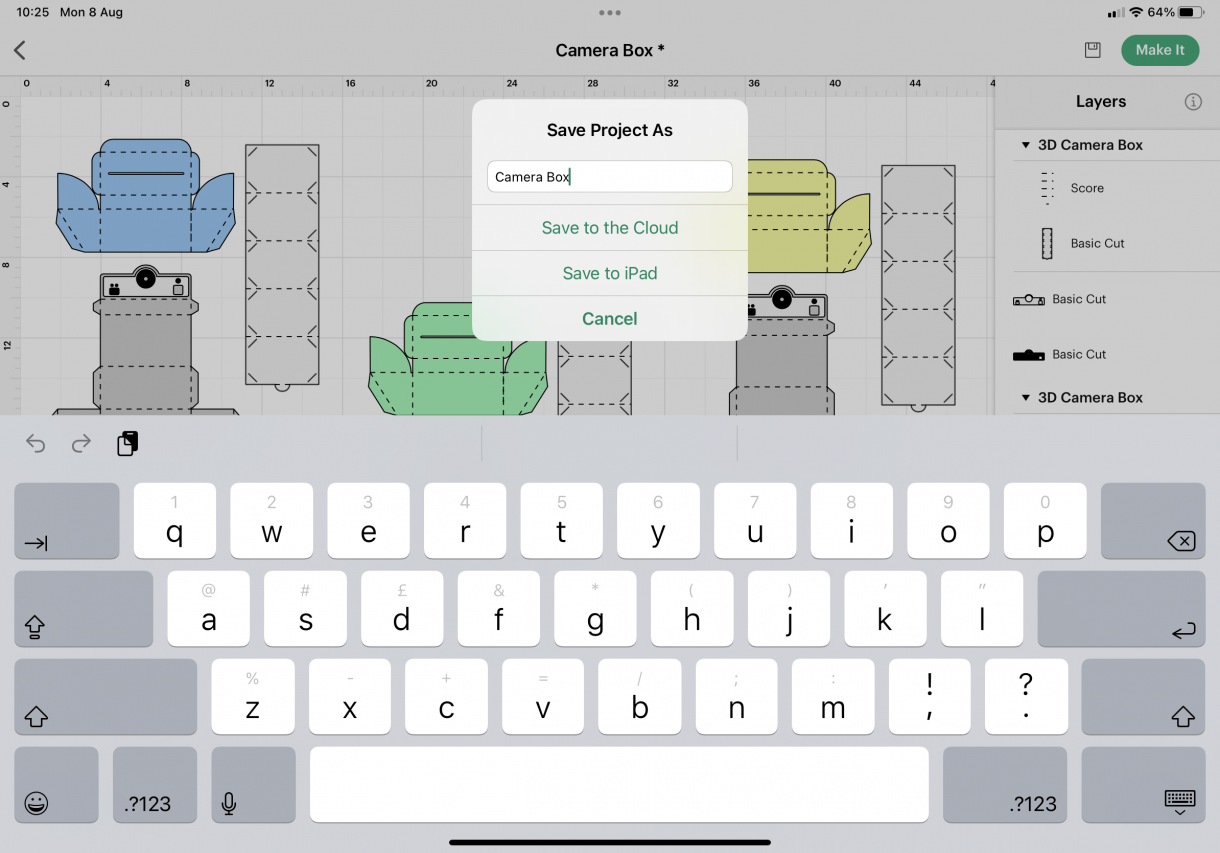 Click Make It when you're happy with your project, and follow the on screen instructions to complete the cut. Remember, the mat colours will correspond to your chosen card colours.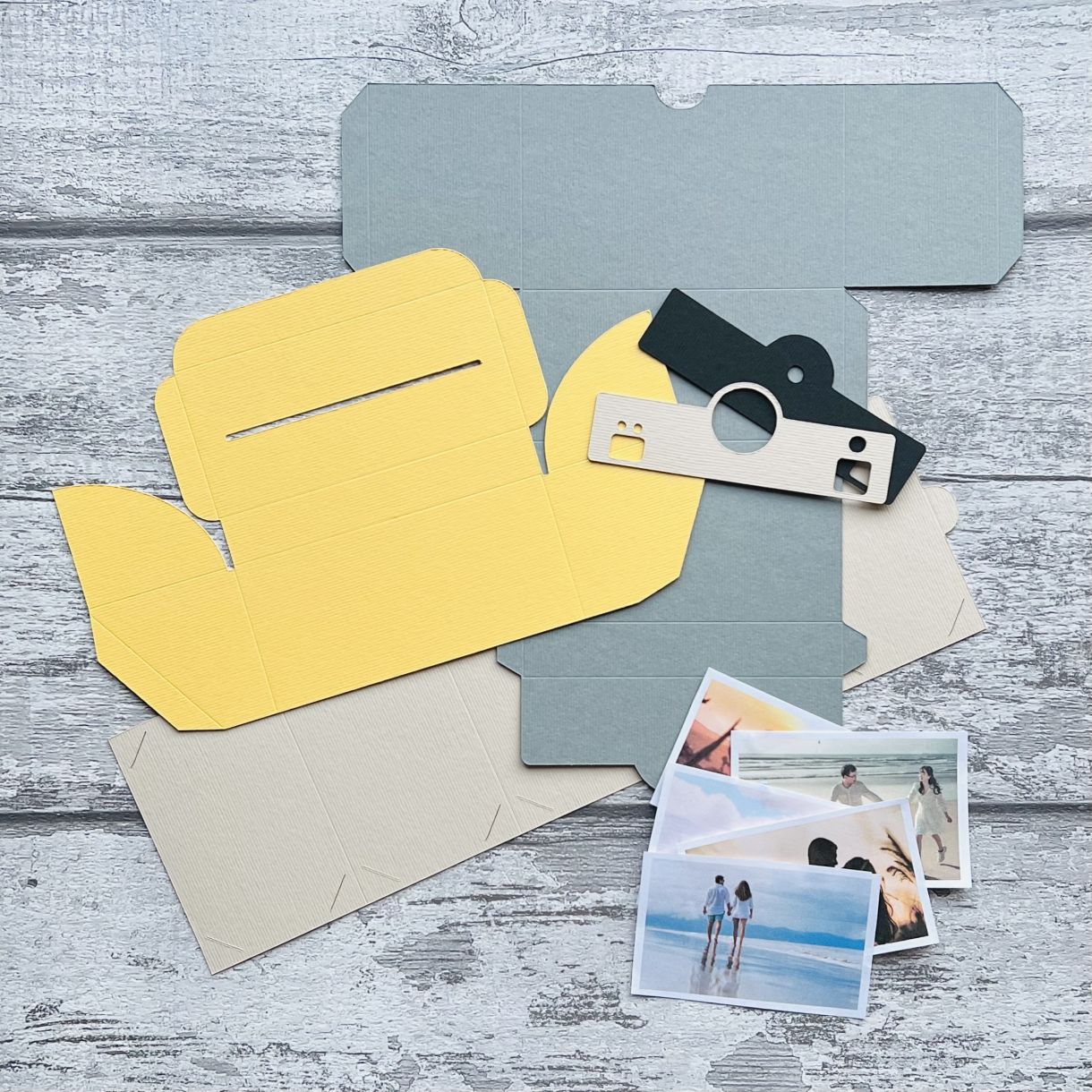 To stick this project, I found double sided tape and the strength of the Nettuno card did make adhering a little challenging, even using tape on both sides of the two pieces. You can get heavy duty double sided tape, or I found the Sailor 2-in-1 glue pen held the shape together well.
The project does come with instructions on how to complete the camera box, they're a little hard to follow, so I found it easier to fold the pieces and assemble it without sticking first to see how it all fit together. Once you're confident with the finished piece, glue all the sizes together EXCEPT the panel with the slit in it. This one doesn't stick, it opens and closes like a box for you to put your concertina photo panel inside.