Bunny Birthday Hugs
0
Posted on 6th May 2020 by Vicki Poulton
Filed under
Good morning Vic here today with a sweet birthday shaker card. I love making shaker cards and wanted to share my card with you.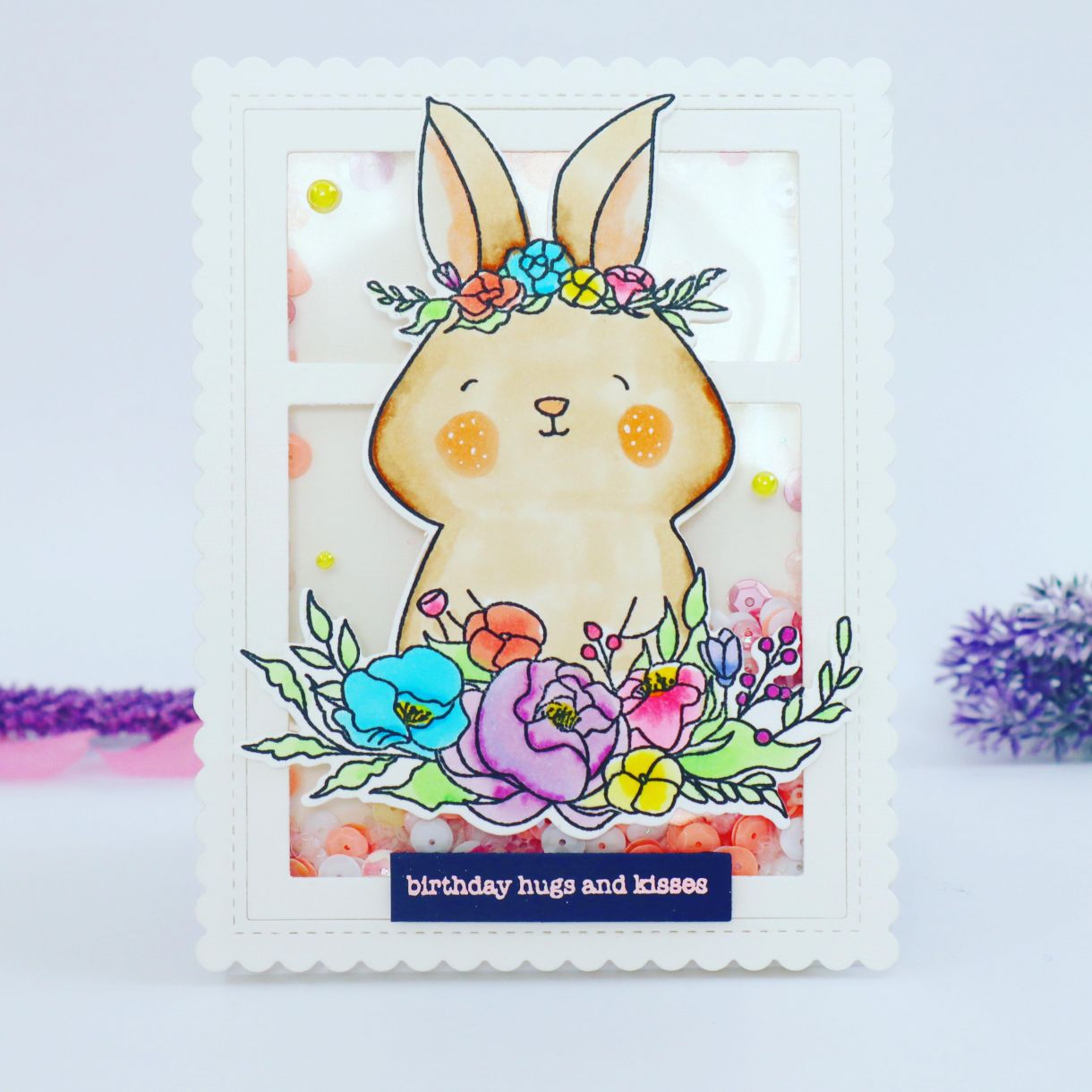 The craft card and craft supplies I used are:
You will also need:
Rectangle frame die
Bunny Stamp (Waffle Flower Crafts)
Acetate
Foam Pads
Sequins
Copic Markers
Pink Embossing Powder (WOW)
Birthday Sentiment Stamp (Mama Elephant)
To make the card base I scored a piece of White Card Linen 255gsm at 5 7/8 inches and scored at 4 1/8 inches. I folded this in half for my card base. Using another piece of White Card Linen 255gsm I die cut the rectangle frame. I then trimmed down a piece of acetate to cover the rectangle frame. Turn the frame over and adhere the acetate using Anita's PVA Tacky Glue 60ml.
Next I used a piece of White Card Super Smooth 250gsm and I stamped and coloured in the bunny stamp. I used my Copic Markers which work very well on White Card Super Smooth 250gsm.
Once the acetate is dry add foam tape all around the edges of your card. Fill sequins onto your card base then adhere the rectangle frame to your card. The shaker part is now complete.
I then adhered the bunny to the card using some more foam tape.
Next I used a piece of Navy Plain Card 240gsm and I heat embossed the sentiment using some pink embossing powder. I then trimmed this down and adhered to my card at the bottom.
To finish the card off I added a couple of yellow gems.
This will also make a great Easter card.