Bumble Bee Tag Card
0
Posted on 13th May 2021 by Jane Taylor
Filed under Card Making Ideas, Tag Card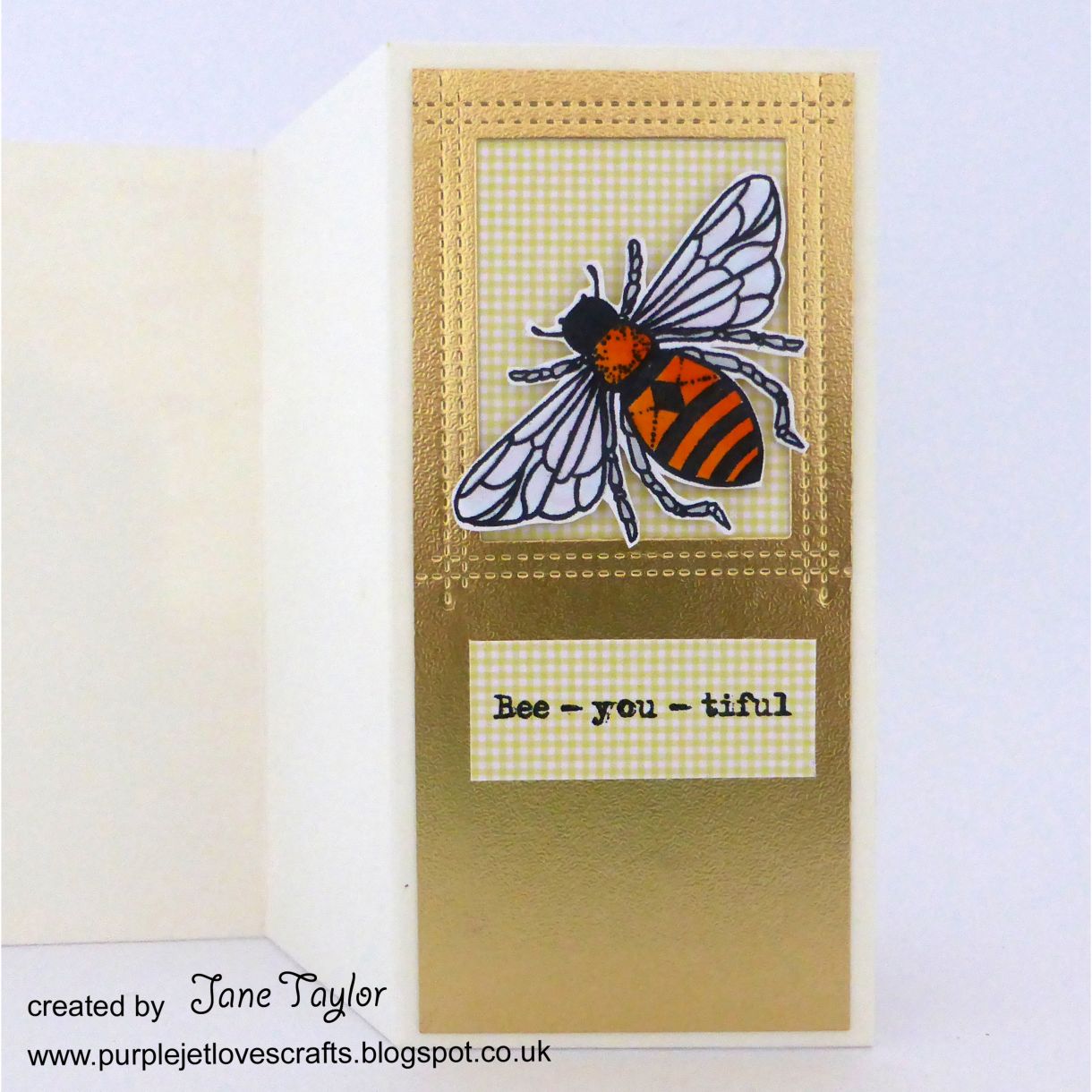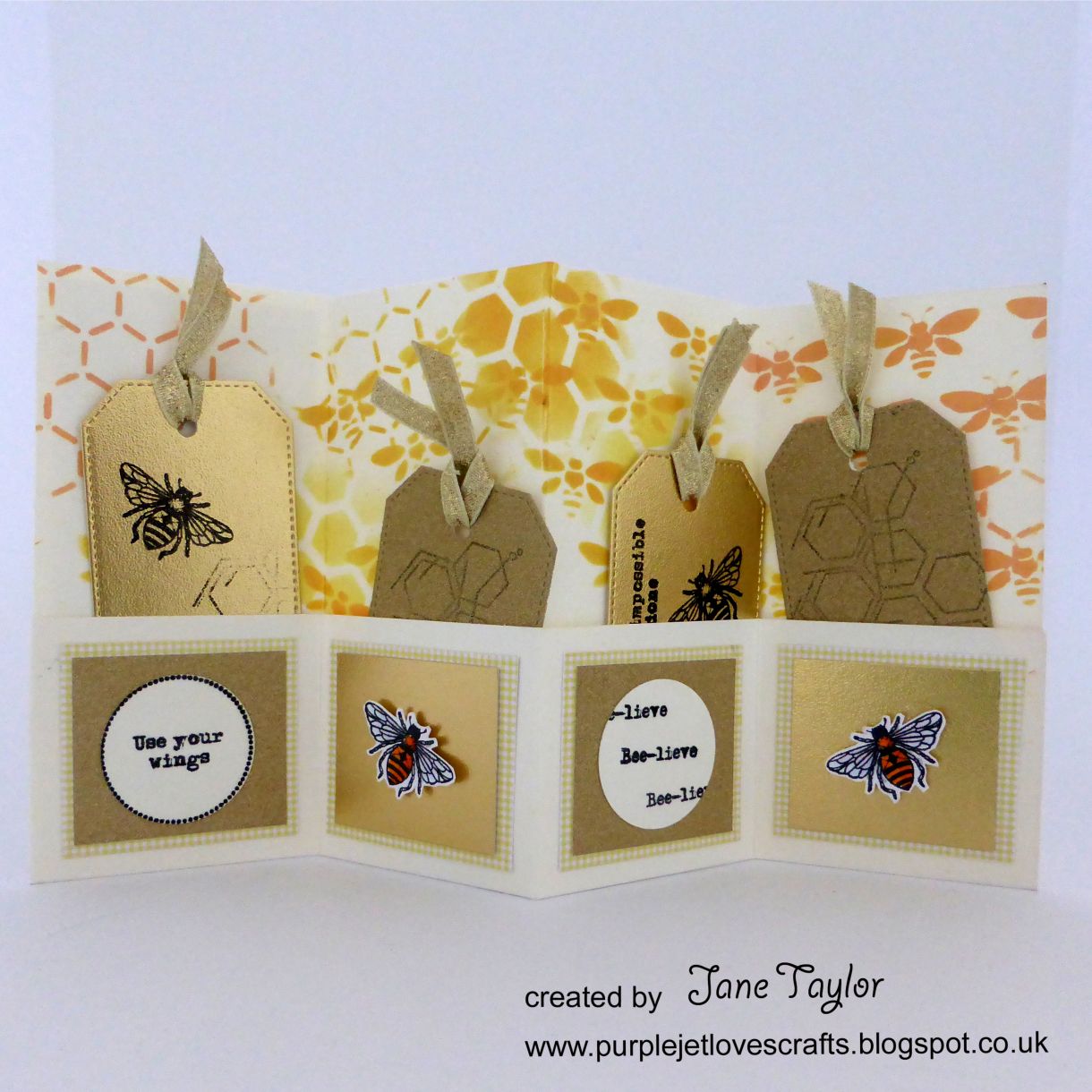 Have you ever fancied making a card that keeps on giving? Well maybe this tag card could be the answer.
Papermill Direct products you will need:
ivory linen card
gold sandgrain card
lemon gingham card
gold non-shed glitter card
double sided tape
You will also need:
bee stamps - I used Funky Fossil Bee Geometric
dies - I used MFT Die-namics stitched traditional tags & rectangle peek-a-boo window
stencil - I used Funky Fossil Honeycomb Background, Honeycomb Stitches & Honey Bees
Pens - I used Copic
ribbon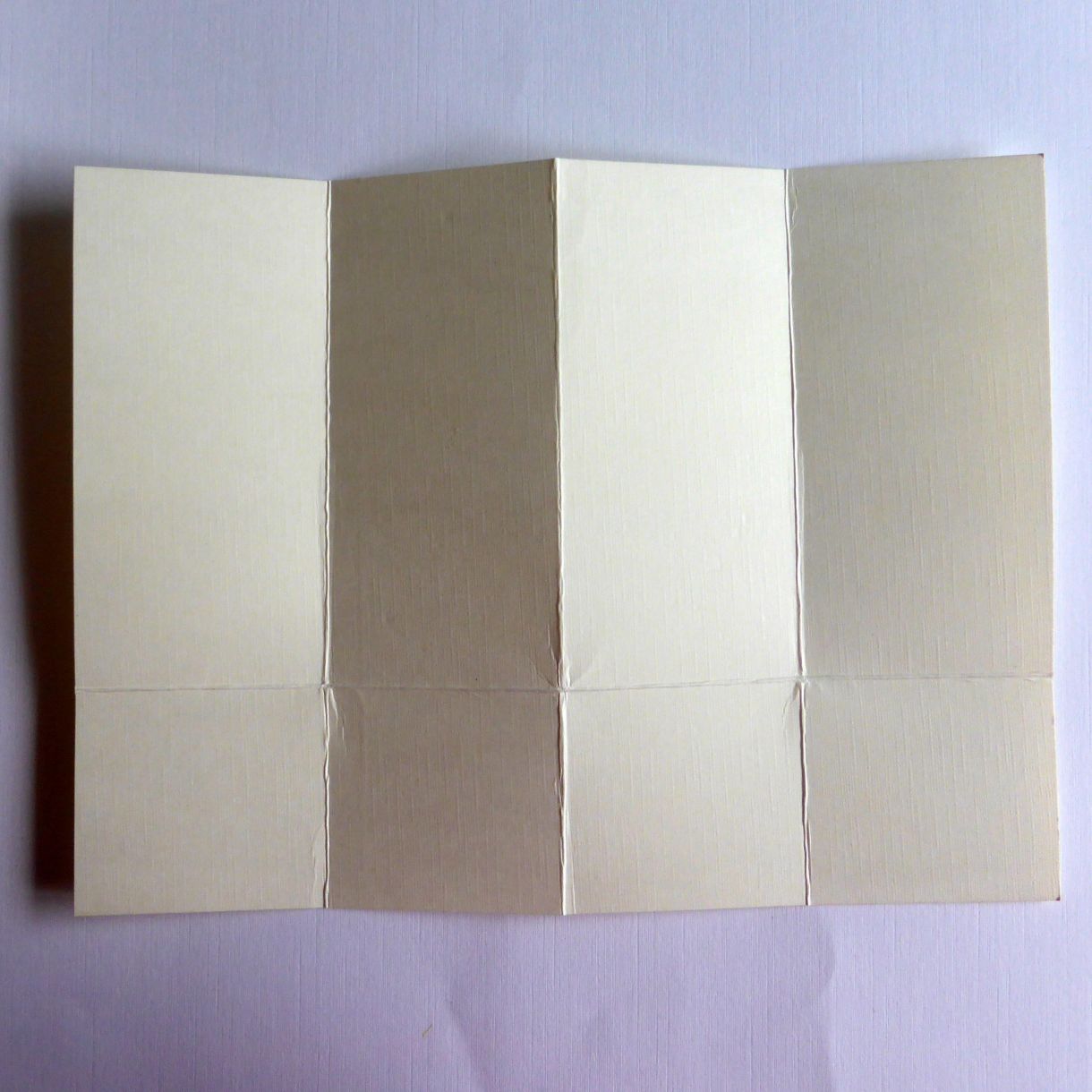 How to make:
Trim a piece of ivory linen card to 11".
Score lines down at 2.75", 5.5" & 8.25".
Score a line across at 2.5". Fold this up.
Fold along the lines scored at 2. to create a concertina shape.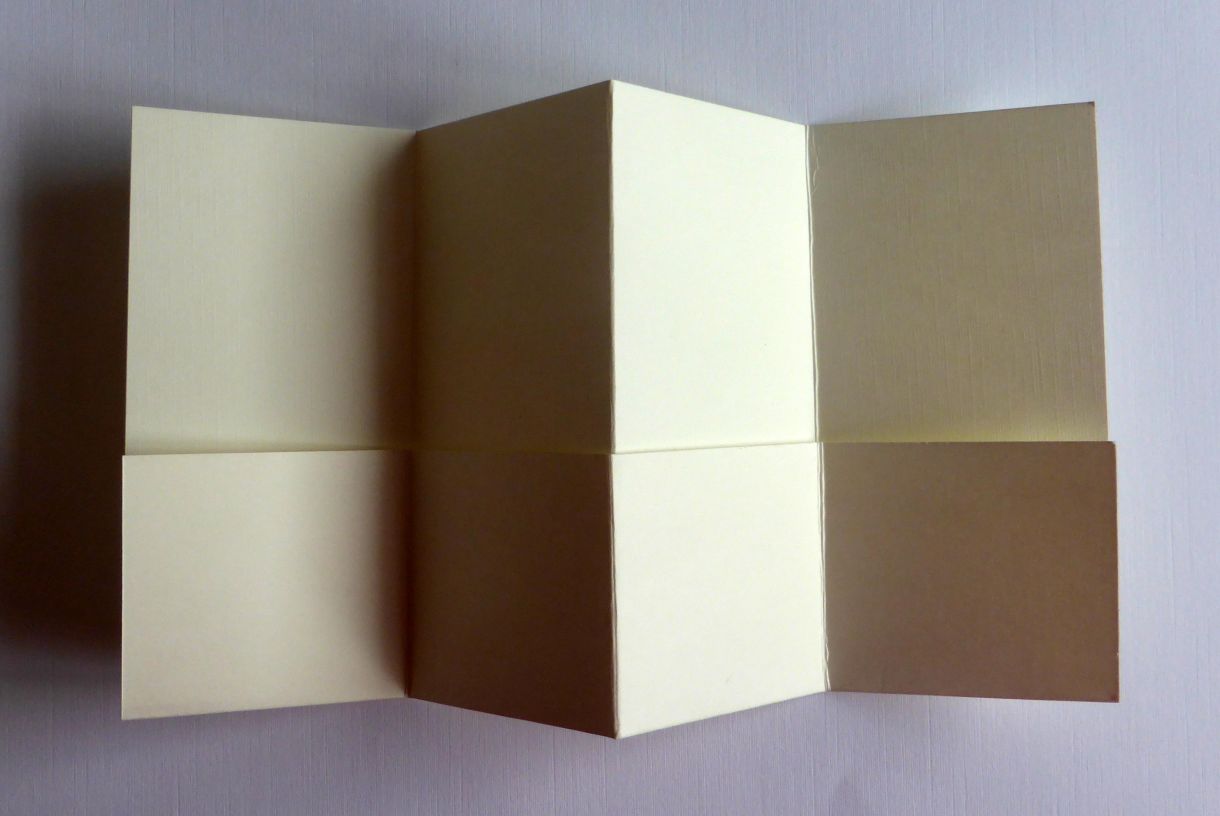 5. Use stencils to add a pattern to the inside of the card.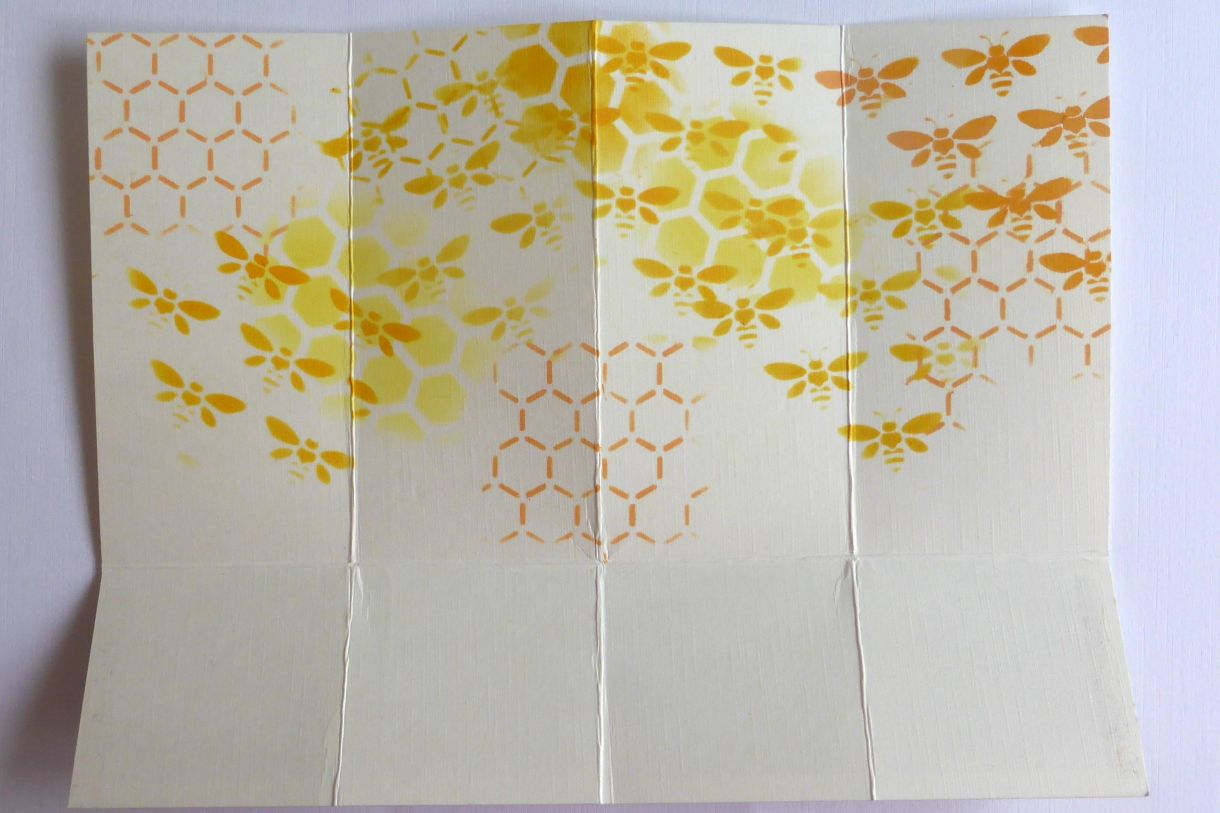 Decorate the front:
Cut a piece of the gold sandgrain card 2.5" x 5.5".
Die cut a window.
Adhere the window to a piece of lemon gingham card.
Adhere this to the front of the card.
Stamps, colour & cut out a bee image and adhere it to the window.
Stamp a greeting onto lemon gingham and adhere it under the window.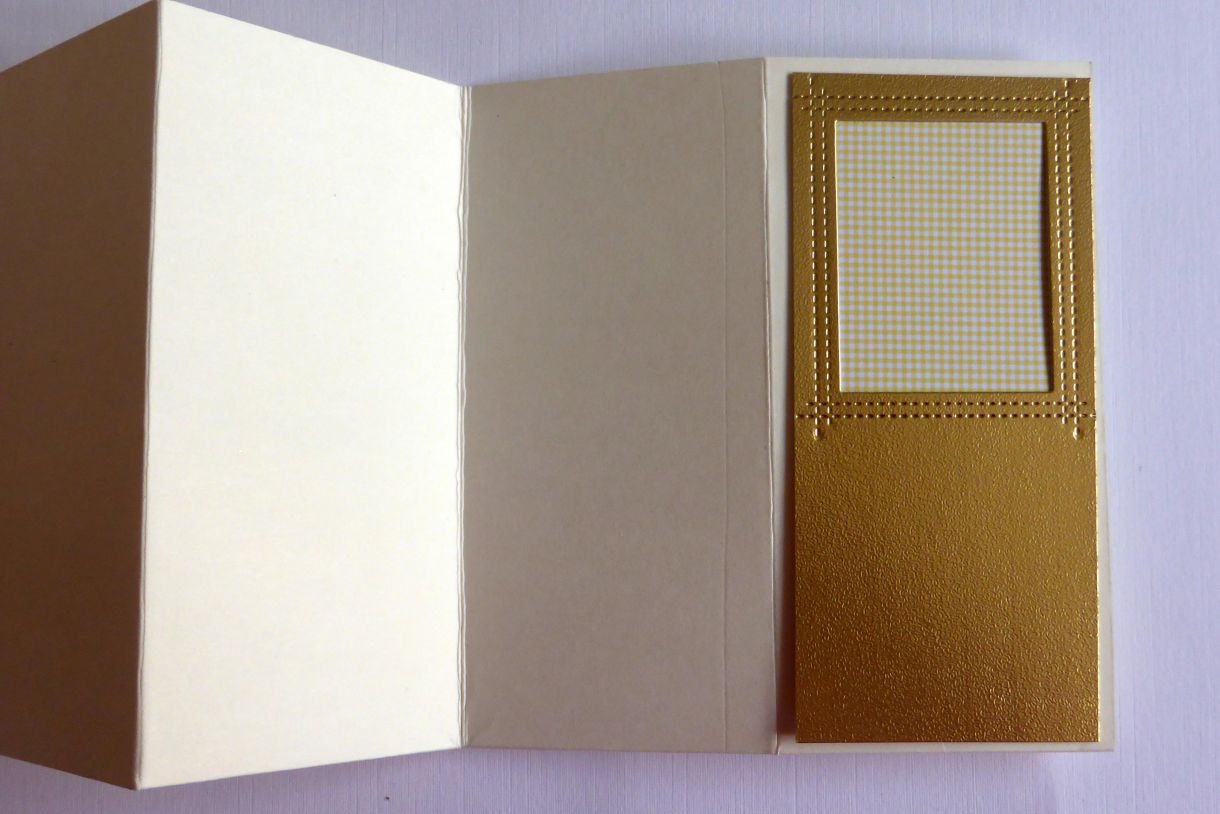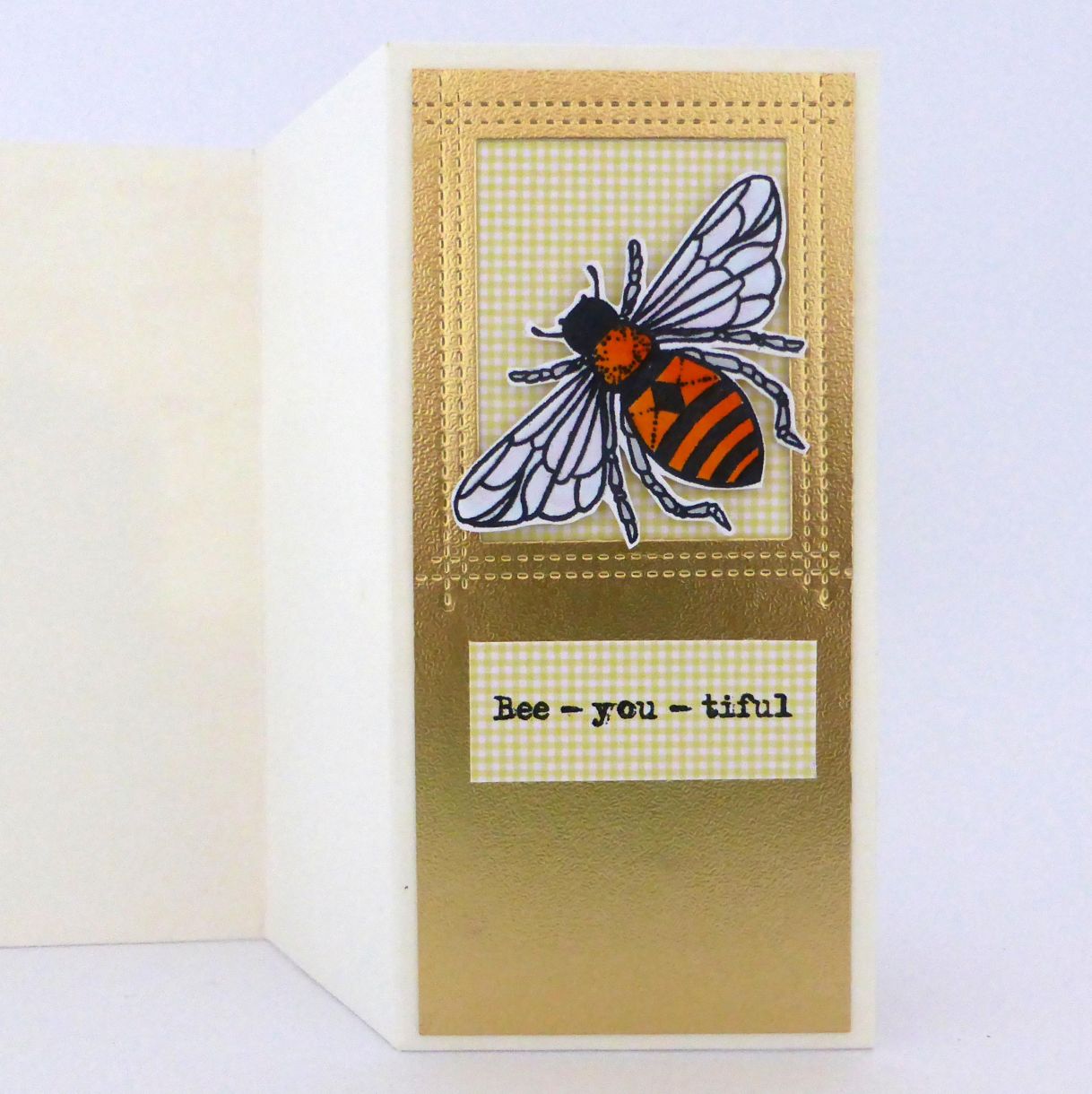 Decorate the inside:
Stick the outer ends of the pockets along the edge using double sided tape.
Cut four 2.25" x 2" rectangles from lemon gingham card. Adhere one to each pocket.
Cut two 2" x 1.75" rectangles from non-shed gold glitter and also from gold sandgrain card. Adhere to the gingham card.
Add bees and sentiment stamps.
Cut four tags - two from gold sandgrain and two from gold non-shed glitter card.
Stamp images and add ribbon ties.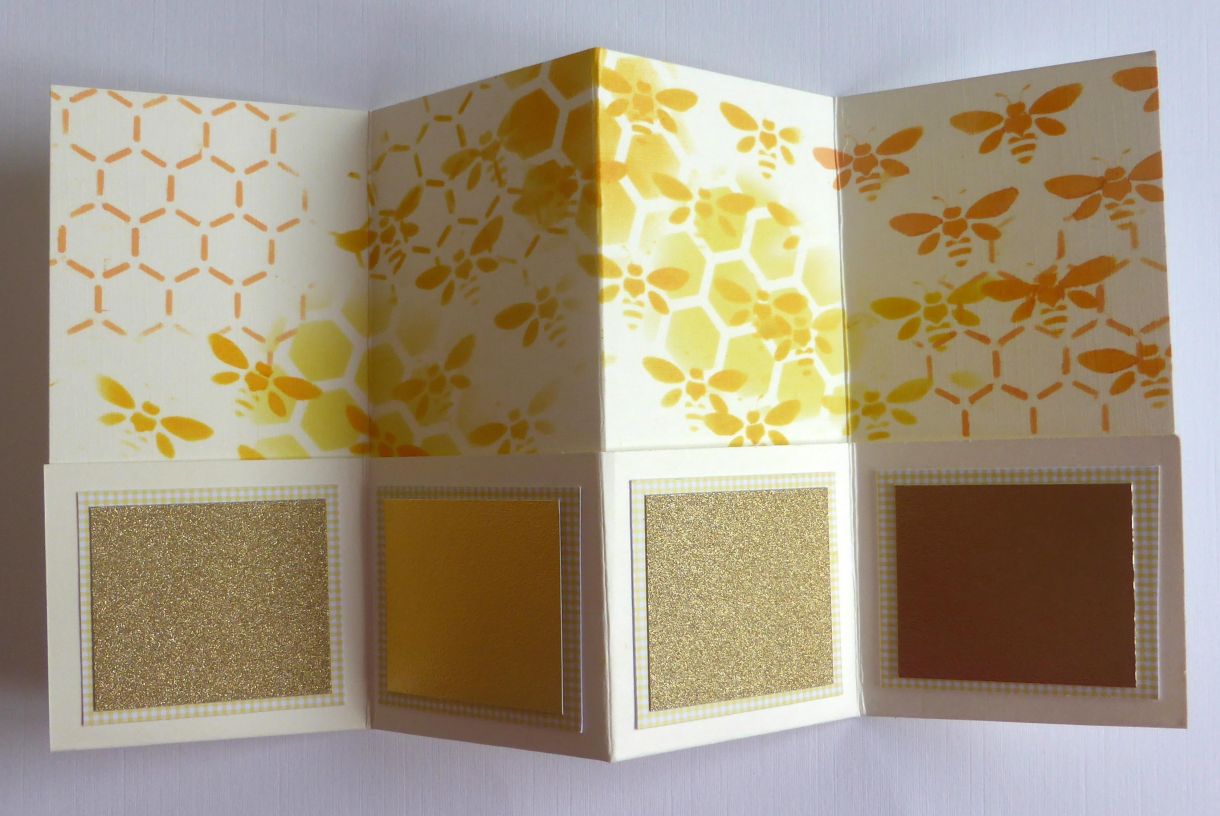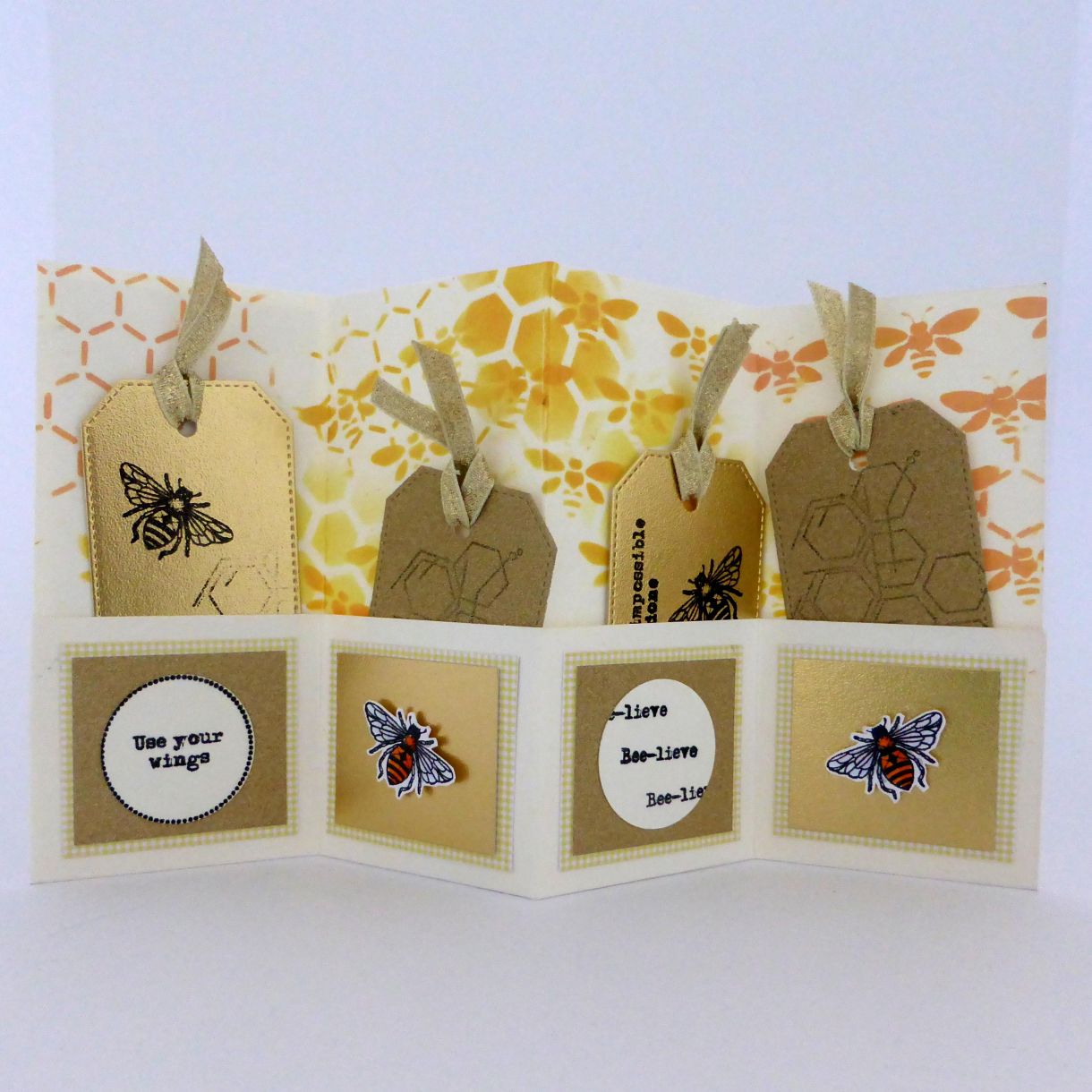 This is such a versatile card that can be easily adapted for any occasion. I'm thinking Father's Day or an anniversary or to welcome a new baby. Instead of bees just add photos and hand written personal messages on the tags.
I hop you have enjoyed this tutorial and will maybe create something similar yourself. Remember to share your creations on social media using #papermilldirect.
Thank for looking today. Stay safe and keep crafting!
Jane x