Quick and Easy Cards
0
Posted on 10th May 2020 by Tracy Home
Filed under Card Making Ideas, Projects And Cards By Type, Celebration Cards, Quick and Easy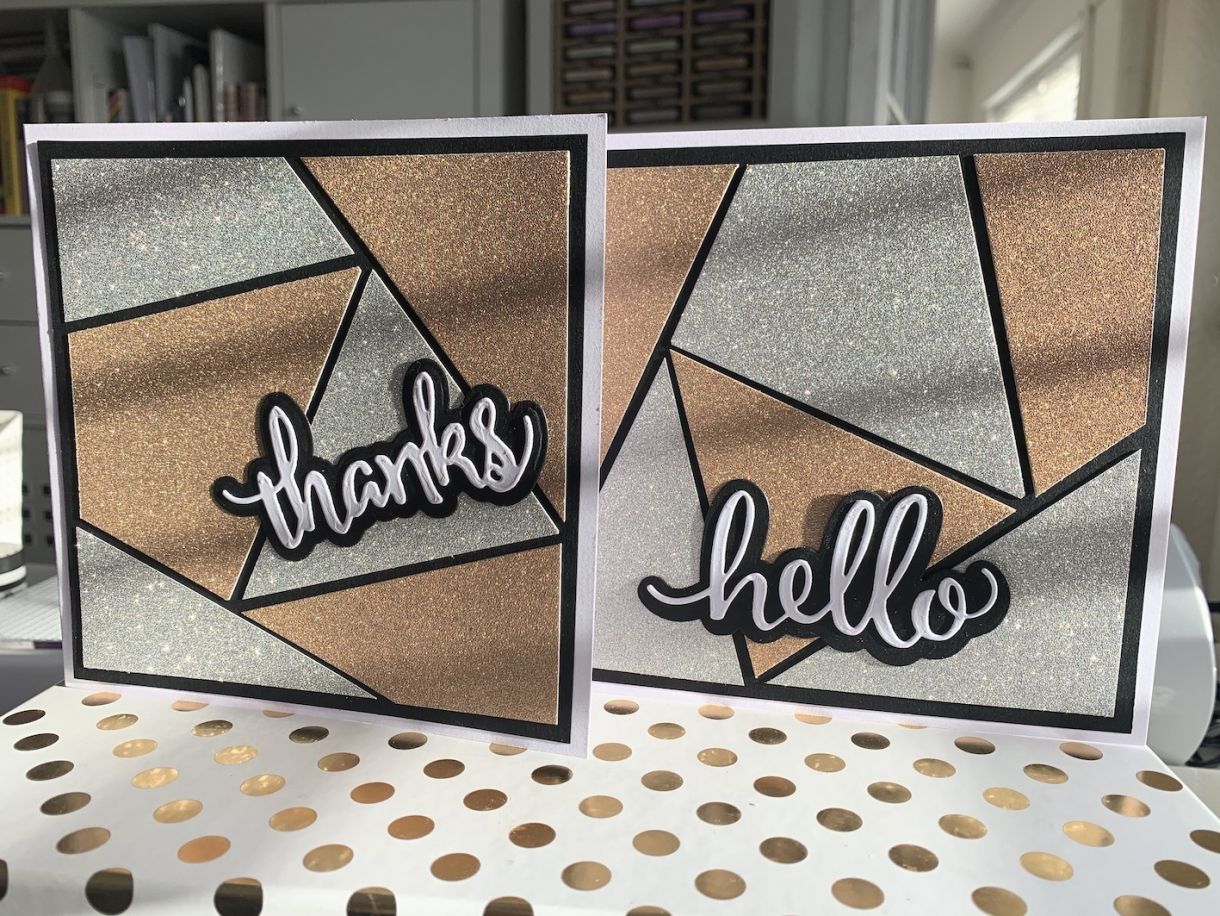 These cards are really quick and easy to make. You only need craft card, scissors, glue and a sentiment. The result is two eye-catching cards in only ten minutes.
Take two 6 x 6 inch white card bases. Cut two black matting layers to 5.5 x 5.5 inches. Take non-shed glitter card in champagne and silver. Cut one 5 x 5 inch square from each colour.
Holding the two glitter squares together, cut random shapes through both squares at the same time. No need to measure, just cut away! (I cut these into 6 pieces.) Be careful to place the pieces on your work surface in the order you cut them off, unless you are good at/enjoy jigsaw puzzles :o) Mix and match the coloured pieces to form your first card front.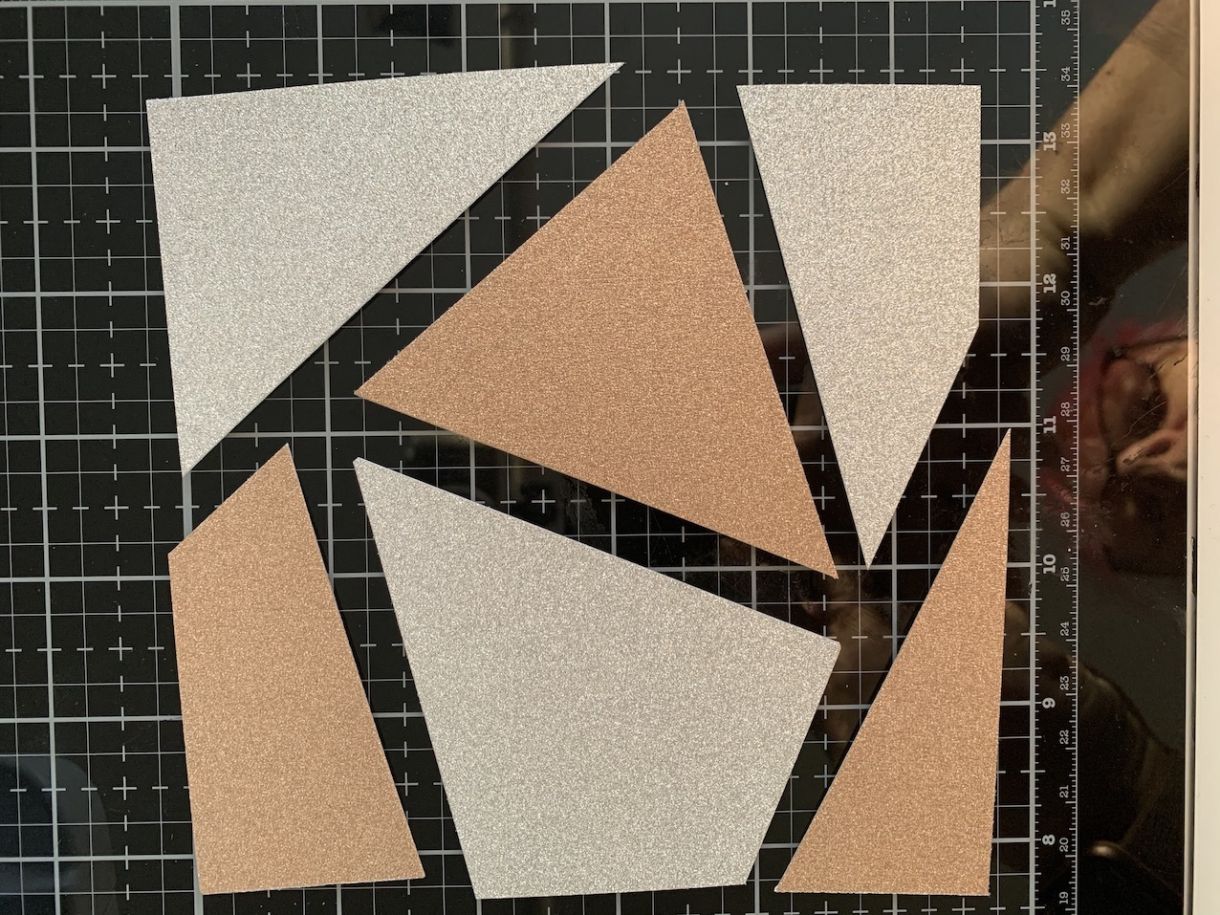 Attach the chosen pieces to one of the black matting layers using glue, leaving small spaces between the pieces. It easiest to start at the outer edges and work inwards. This helps to space things fairly evenly. Attach the remaining pieces to the other black mat.
Attach the two pieces each to a card base using glue. You could also use foam tape if you want to add some dimension.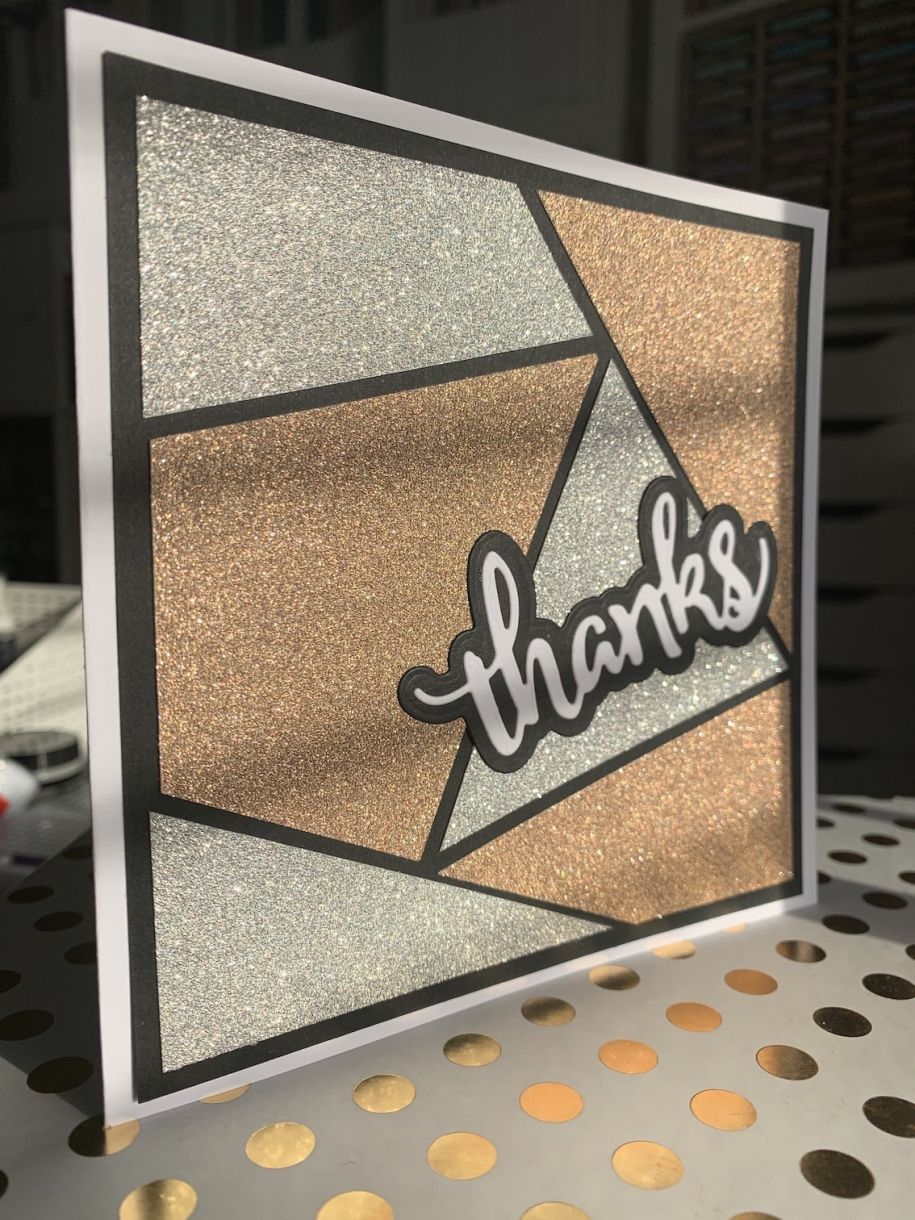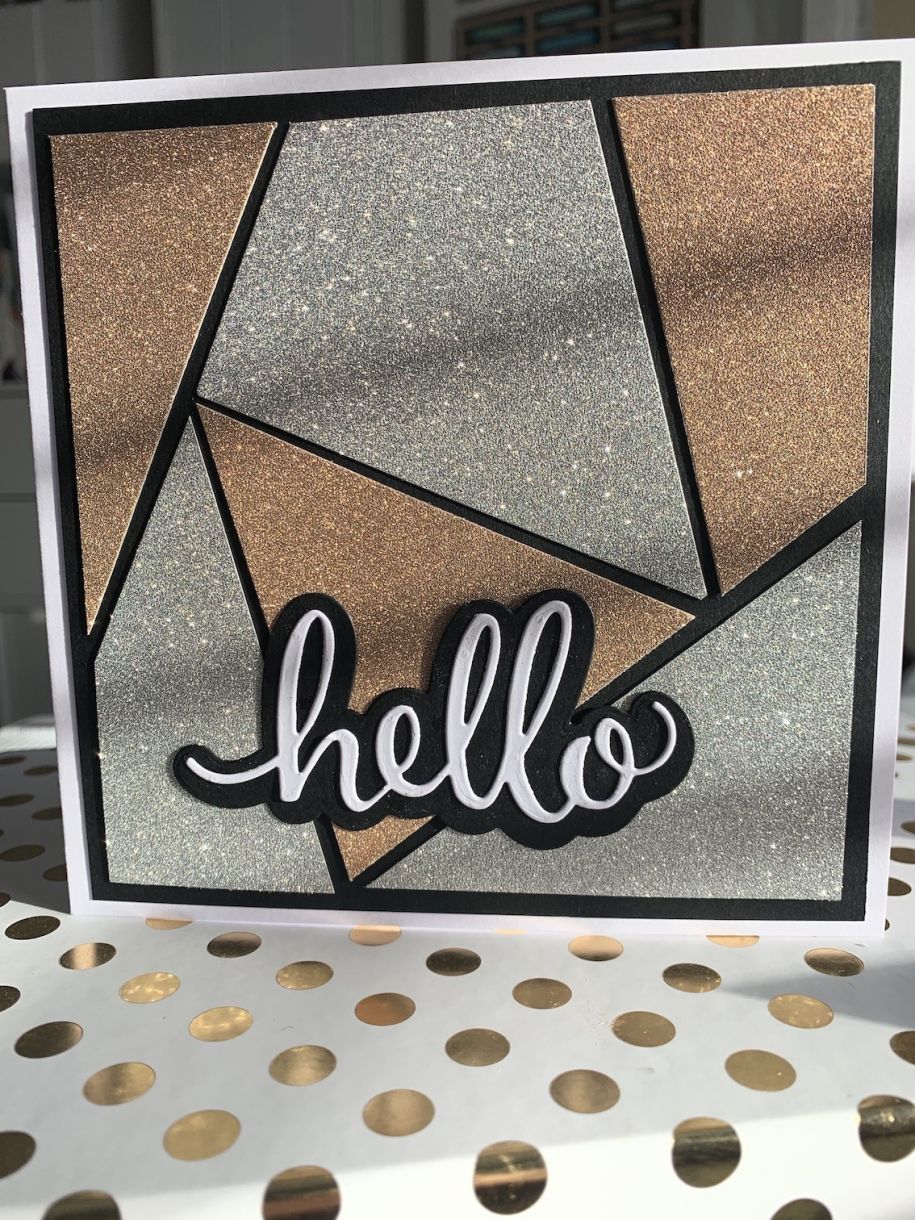 Add any sentiment you like. I chose white die cuts on black shadows for emphasis.