Always My Friend Bold Orange Card
0
Posted on 9th October 2022 by Danielle Bigland
Filed under Card Making Ideas, Papercraft Disciplines And Techniques, Adult Colouring, Creative And Inspiring Quotes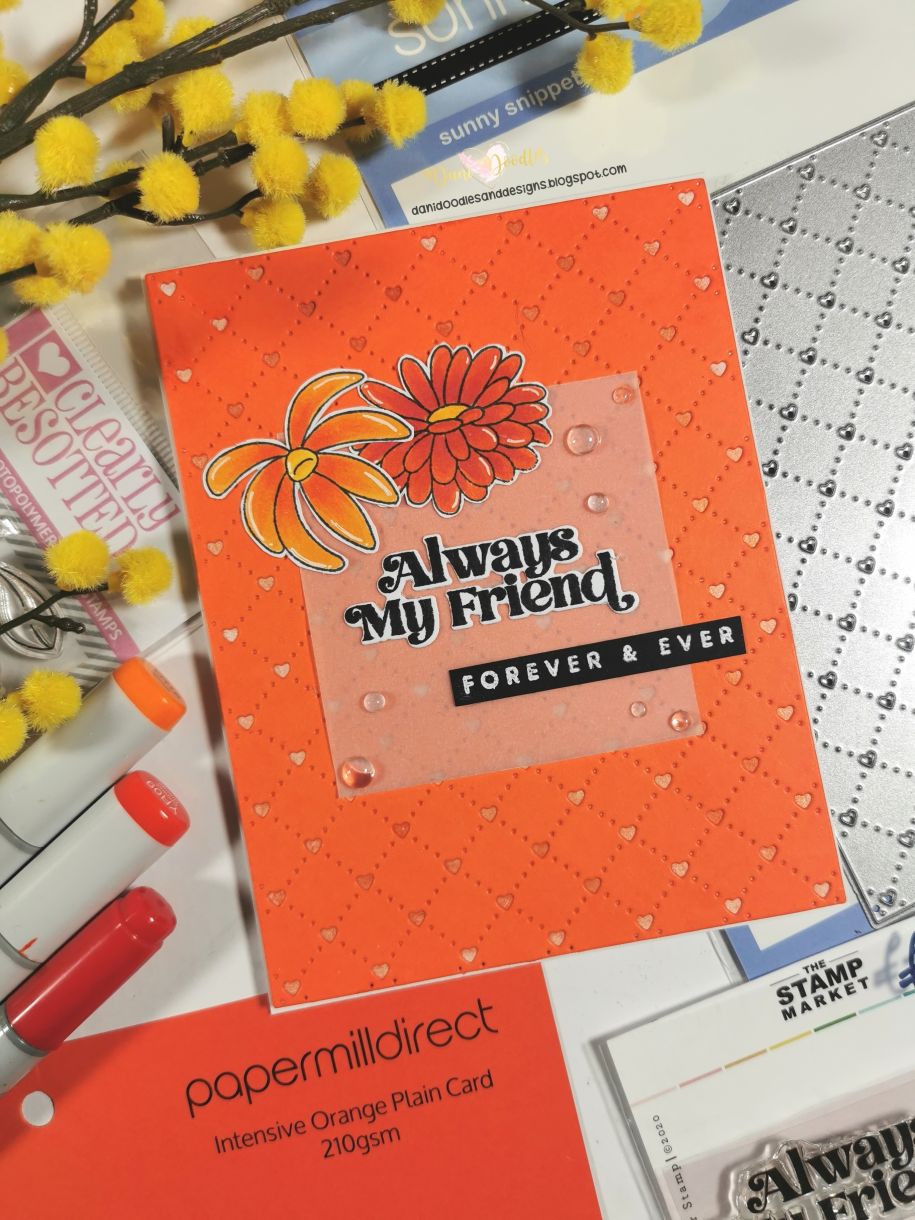 Start by taking your chosen metal cover plate die. I used Sunny Studios Quilted Hearts Portrait die and Intensive Orange Plain Card 210gsm.
This is a U.S A2 size die (4.25in x 5.5in) and so I created a card blank of the same size.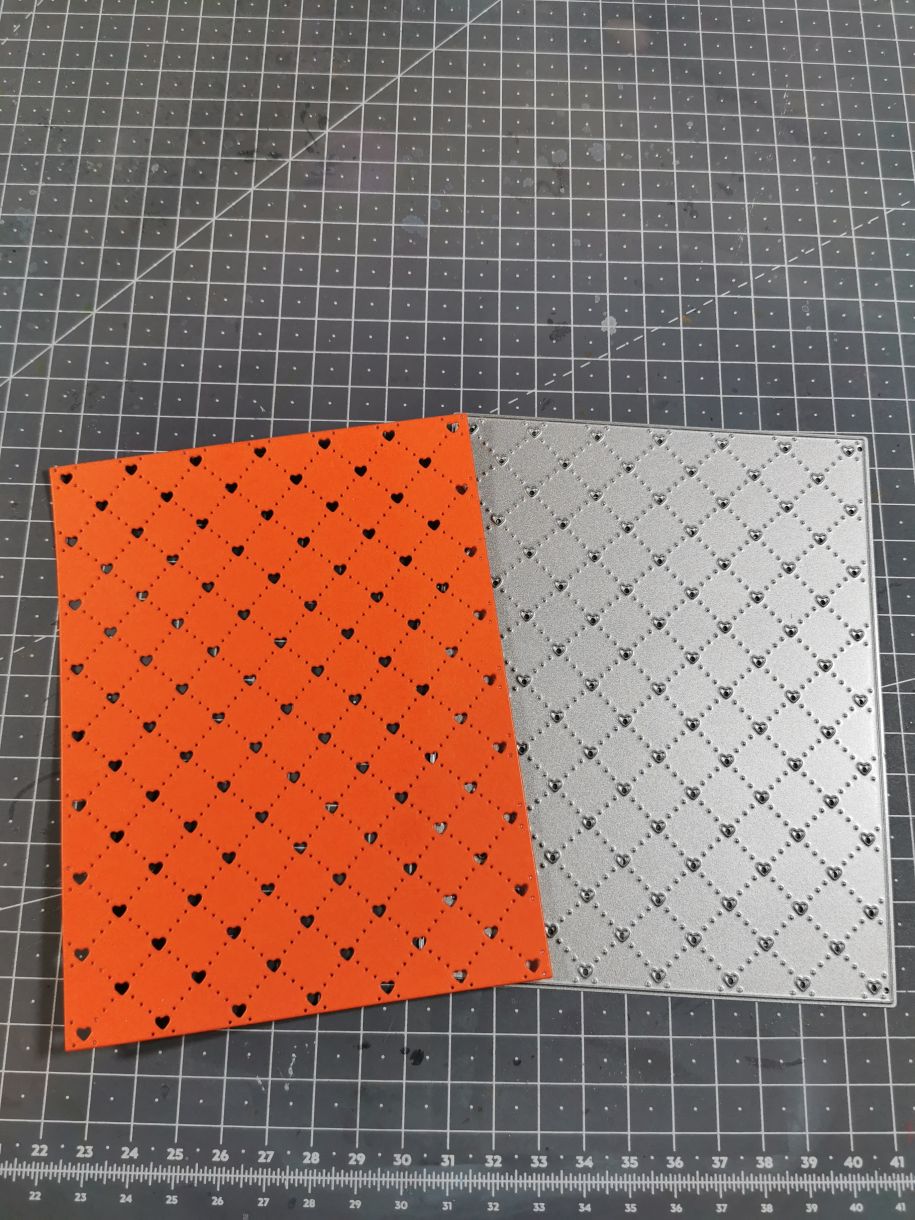 I decided to add a little subtle shimmer behind the hearts. So I took a piece of White Super Smooth 250gsm card and cut it to the same size as the cover plate die cut. 'Sweep' a watermark ink pad across the surface of the card, gently covering the entirety.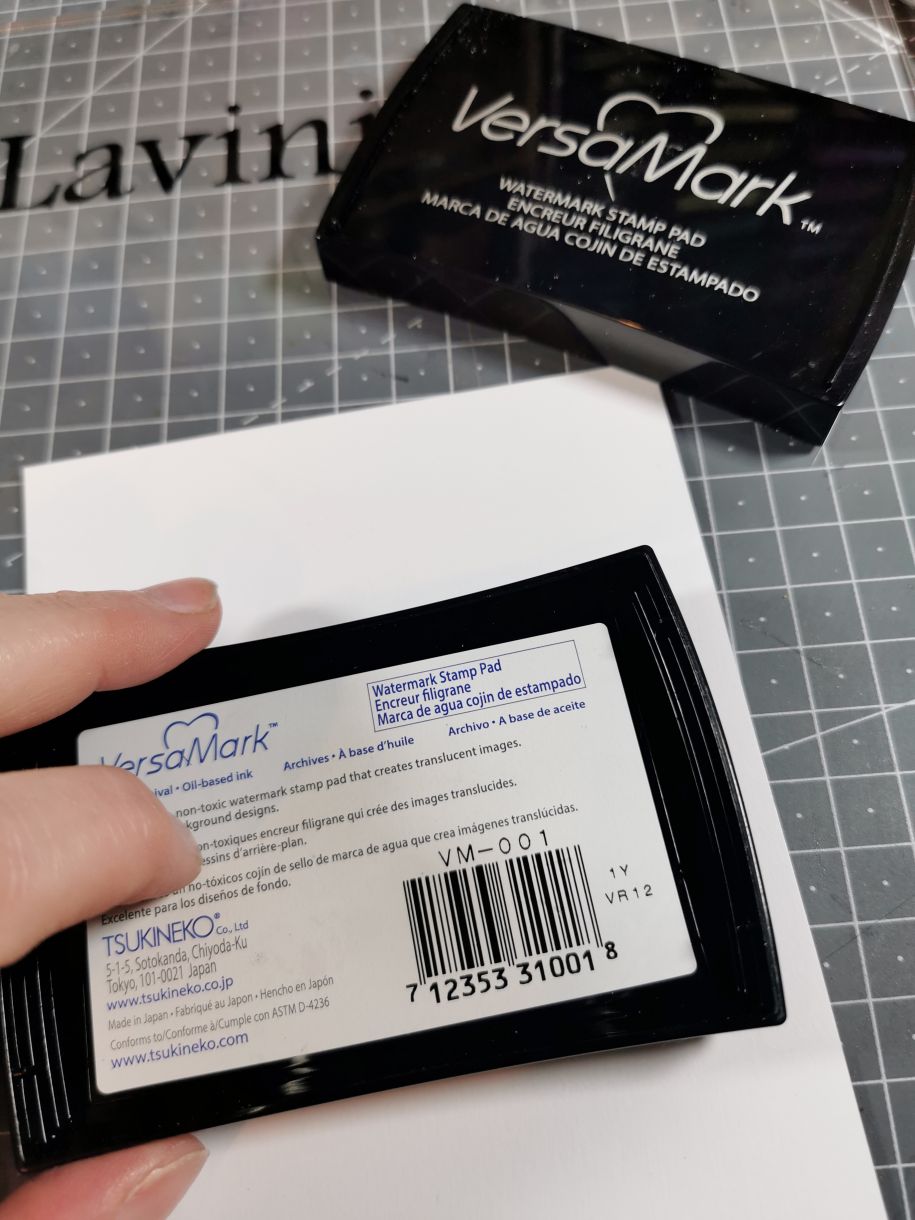 Then, take a brush (such as a wide paintbrush) and 'paint' your chosen mica powder over the surface. It doesn't need to cover every square cm. Just a rough coating.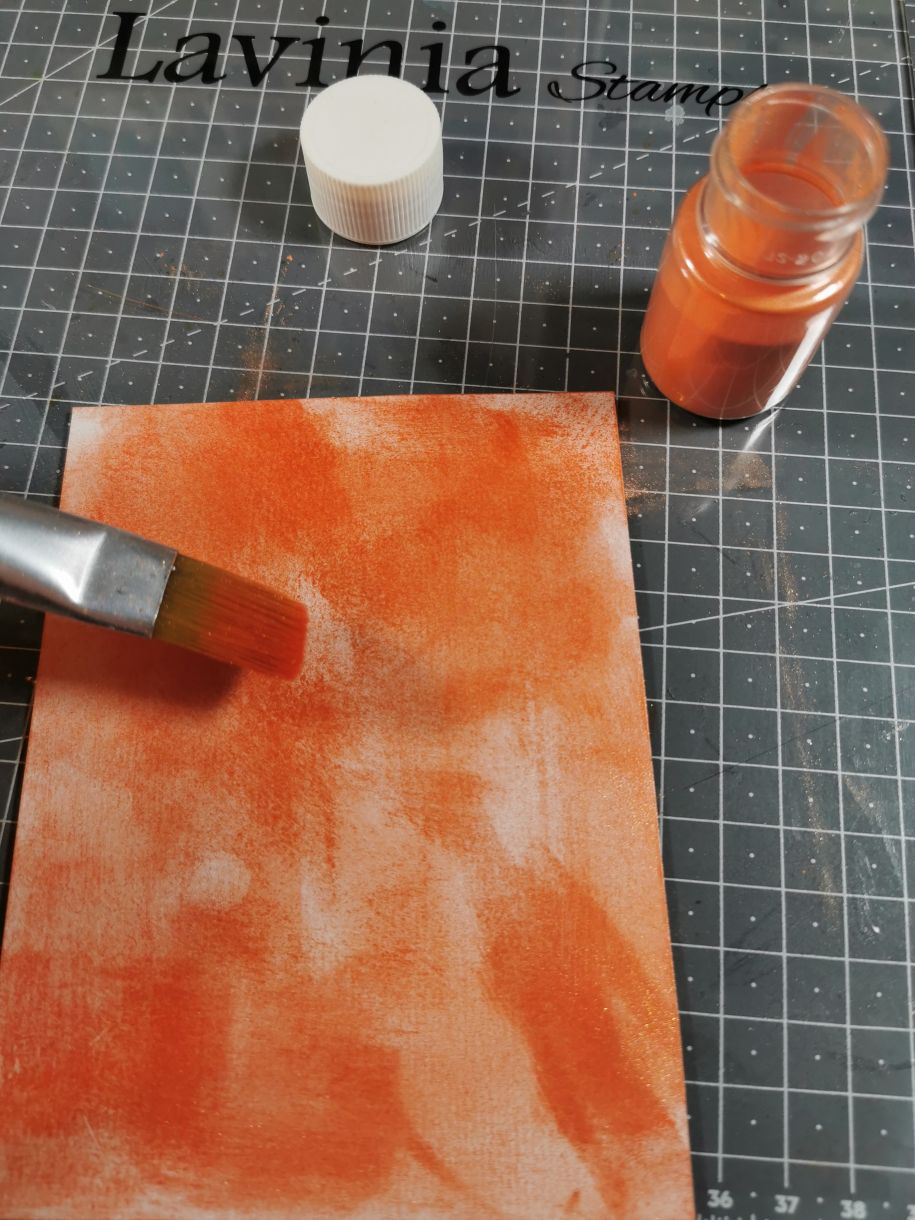 You can now stick your cover die cut onto this mica card and glory in the shimmer subtly popping through!
Take a bold sentiment of your choice. I used the Stamp Market - Bunched of Notes - and stamp this out. Because this was such a bold sentiment, I knew it was unlikely it would stamp perfectly first time. It really needs to be perfect as it will be a focal point of the card. Therefore, I used my stamping platform in order that I could stamp as many times as needed. This took 4 attempts!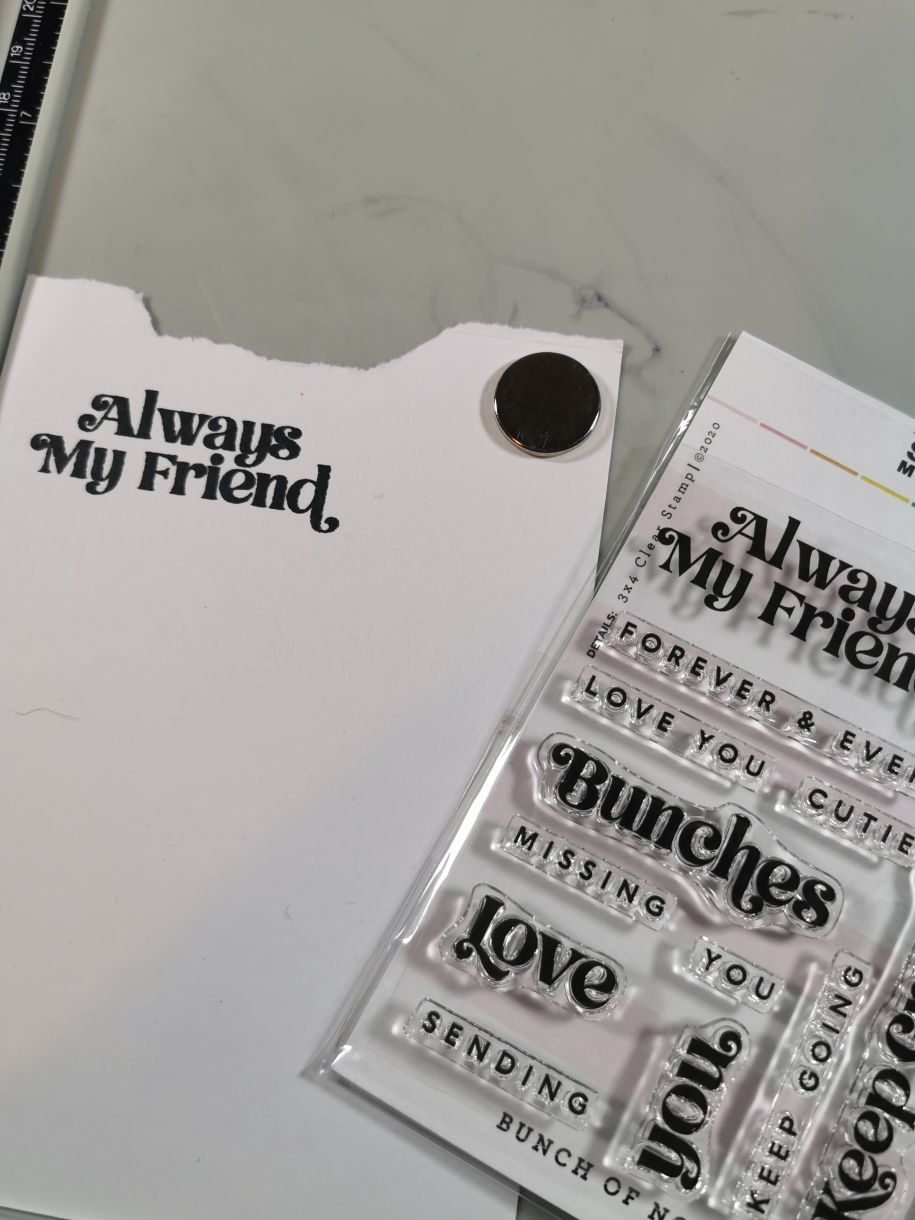 Now go ahead and die cut your sentiment. I also used a small secondary sentiment. This was from the same set and heat embossed in white embossing powder.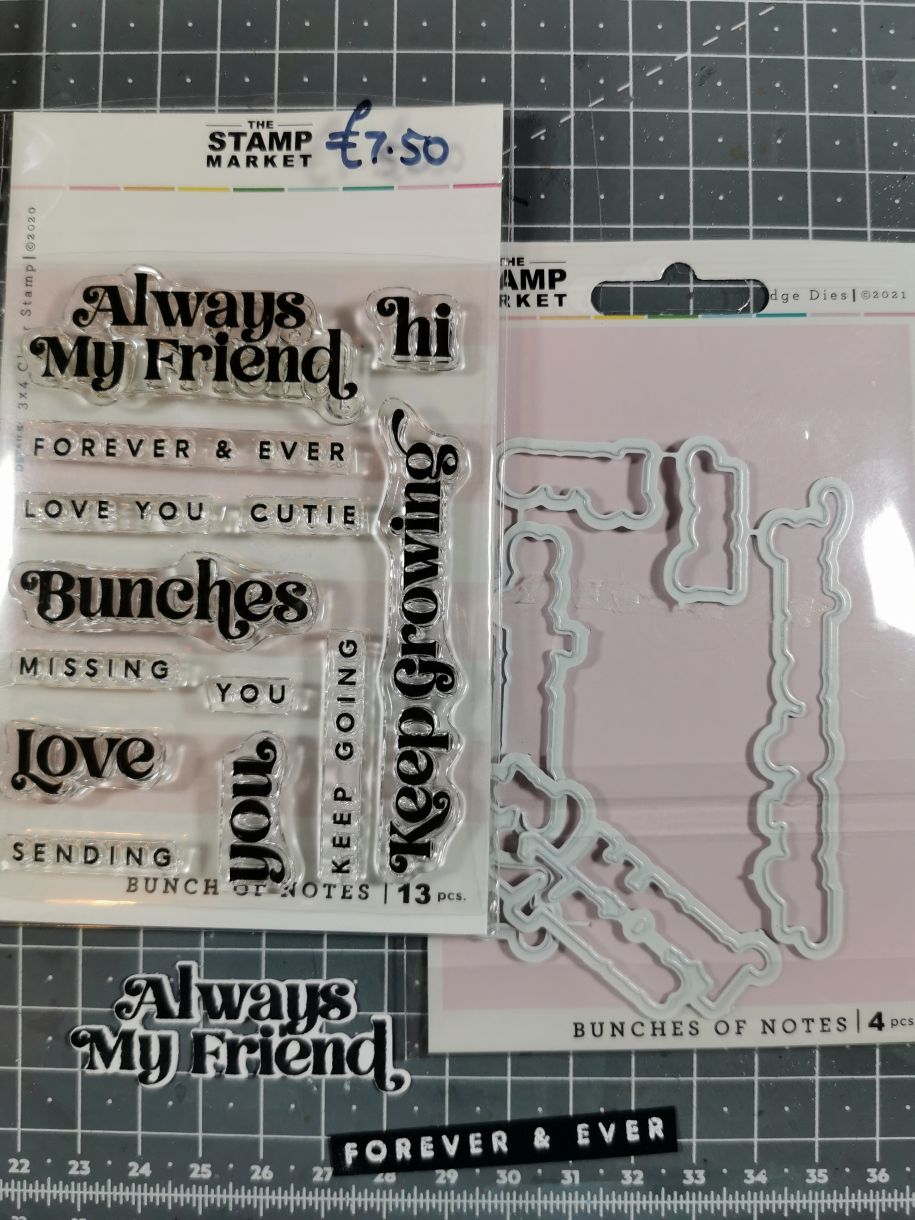 Cut a small square of vellum (no exact measurement necessary) and adhere your sentiments to it using wet glue.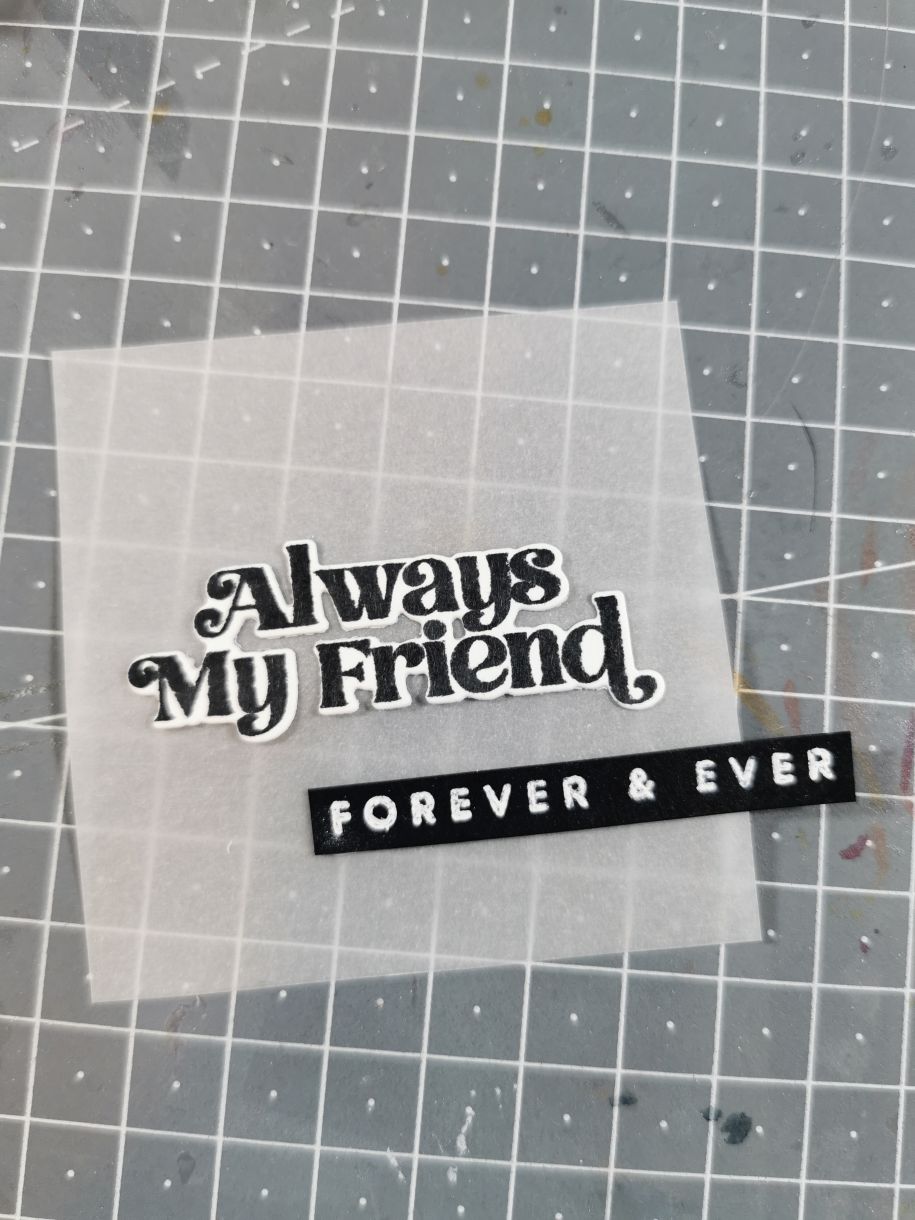 Apply small amounts of wet glue on the back of the vellum behind the sentiments and stick to your panel. Then flip your panel over and apply a generous amount of foam tape to the back. Stick this down to your white card blank.
Select some floral stamps and colour in complementing colours and cut. I fussy cut these flowers as they didn't have matching dies. I DETEST fussy cutting! I used Clearly Besotted - Pick a Petal - and coloured them with Copic markers in YR16, YR09 and R27. YR15 and Y17 for the flower centres. These can be stuck down.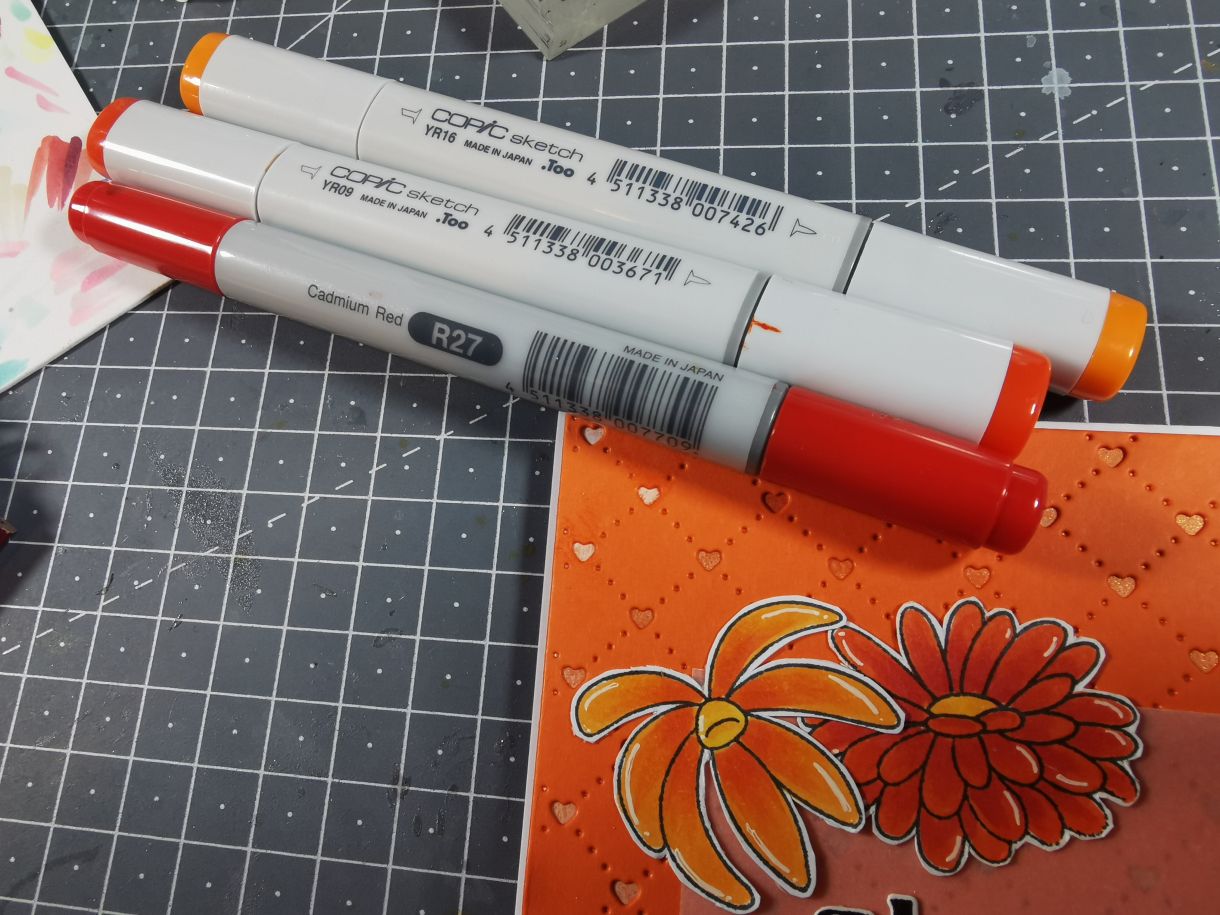 To finish, the vellum needs attaching discreetly to the card. Most card makers use this age old trick of applying glue behind gems so it isn't visible. I used Cosmic Shimmer Clear Lacquer to both adhere my gems and the vellum.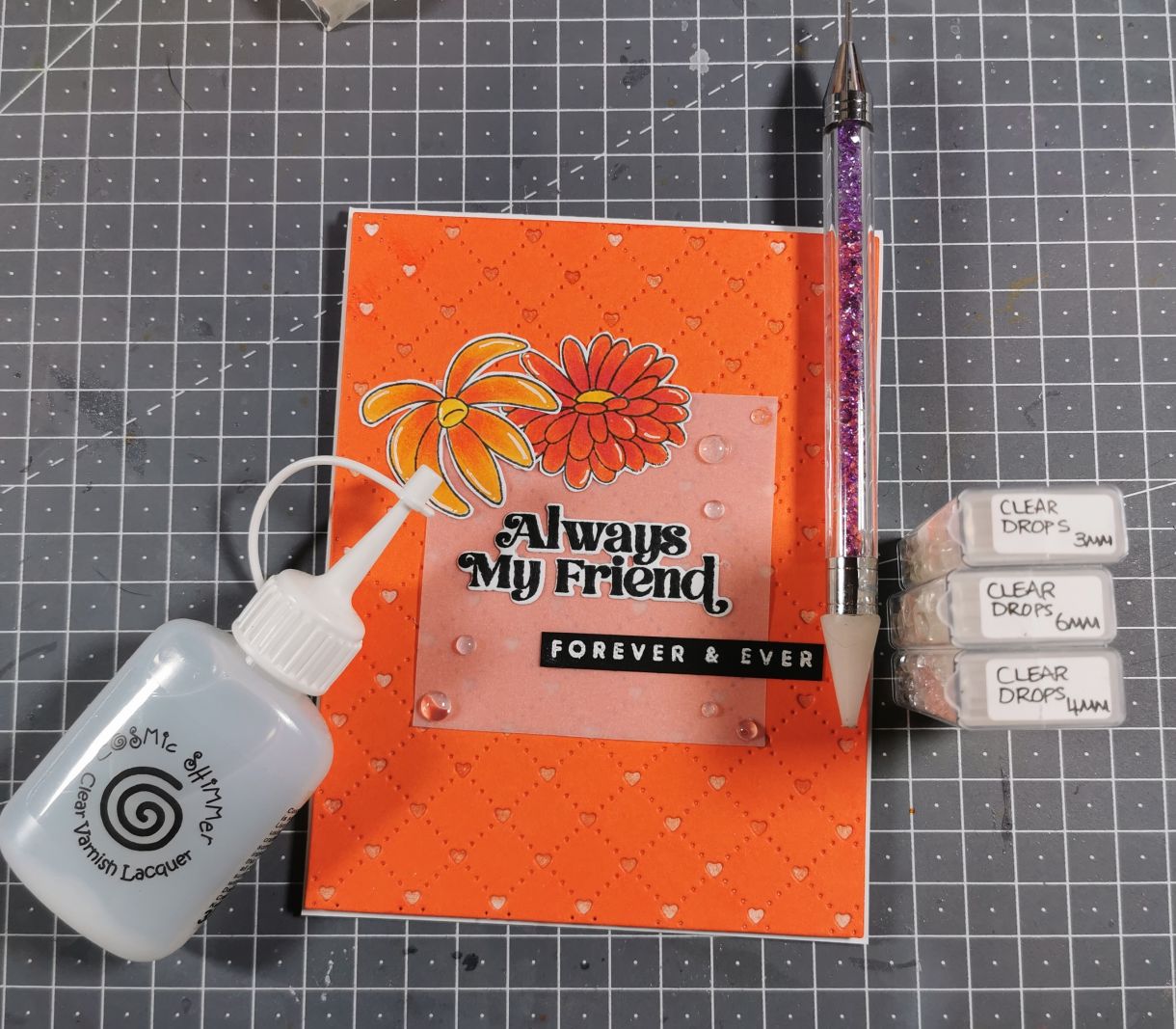 That's the card complete!!
I actually was not a huge fan of orange but I've been converted! I really do adore this card. I hope you do too!
Thanks for joining me.
See you soon!
Dani xx