A Trio of White
0
Posted on 1st May 2021 by Barbara Daines
Filed under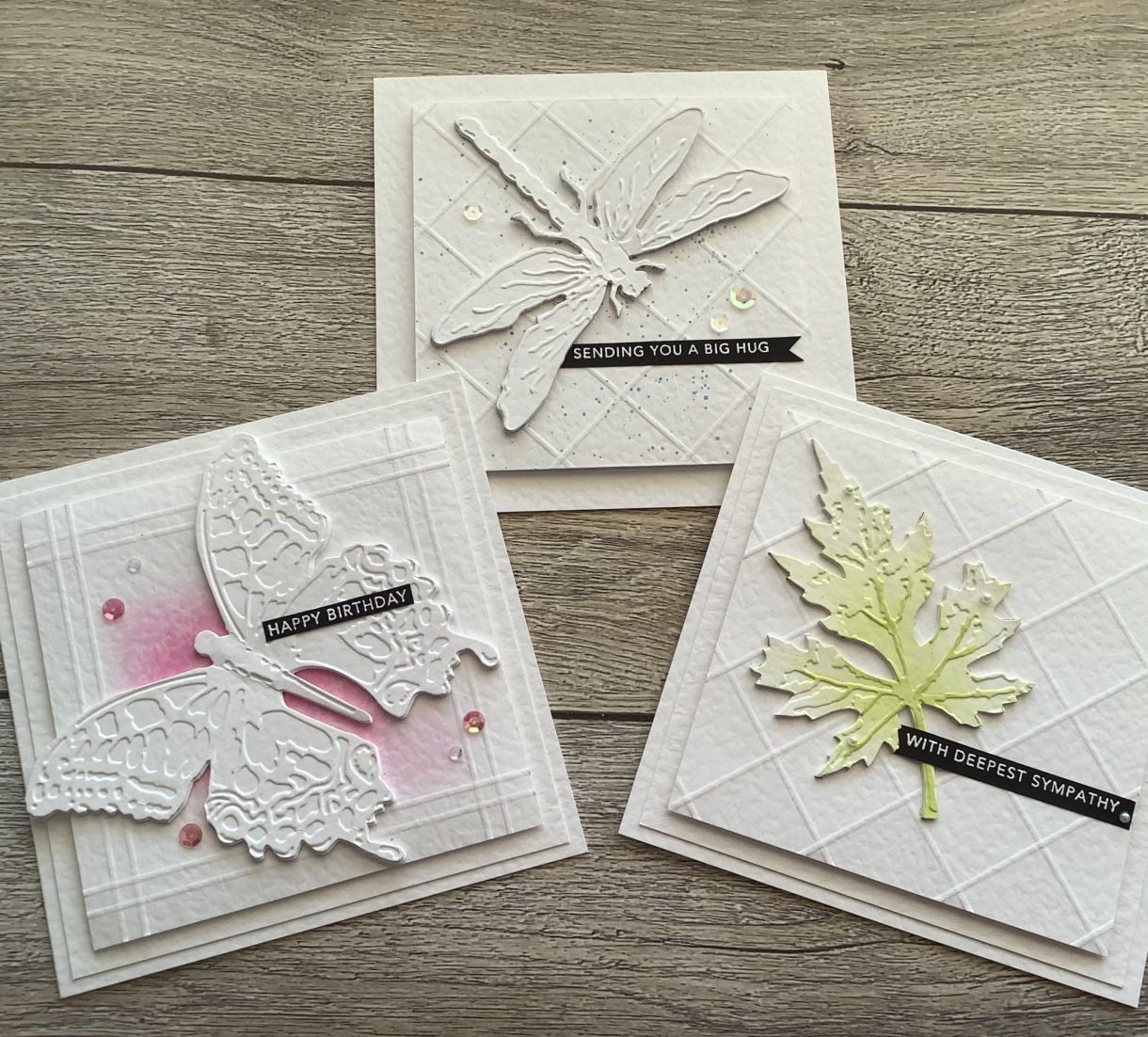 Hi, Barbara here with a trio of white cards, using dies and a scoring board.
For the three cards I gathered together the following items:-
White 'hammered' cardstock
Scoreboard
Sentiment strips
Sizzix 'Bigz' dies with matching embossing folders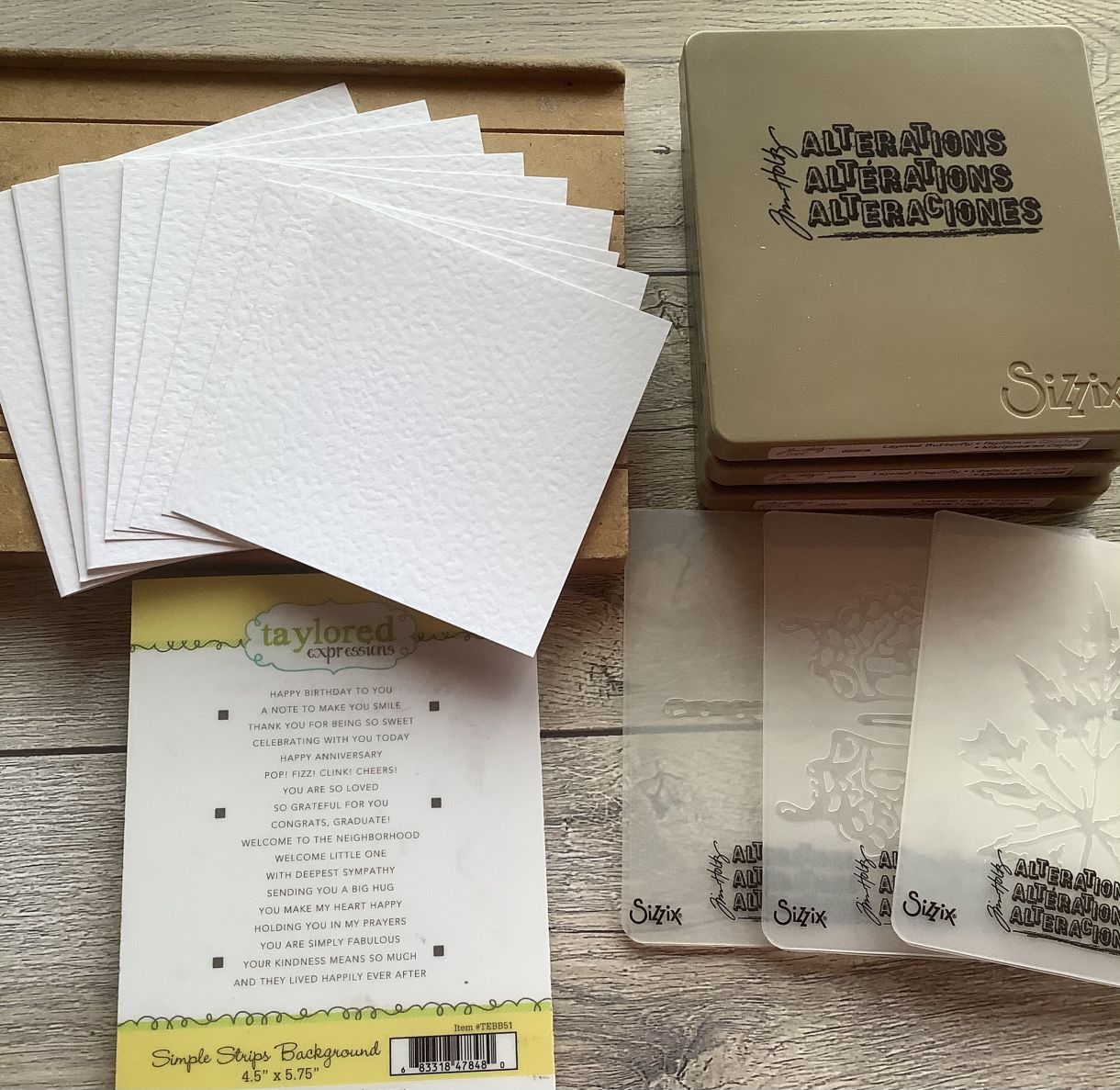 To start, I cut three 6"square bases, three mats at 5.5" and three at 5"
I scored a diamond design on two of the 5" mats using a scoreboard, then an easy border design on the third piece.
Adhere the 5.5" mats to the base cards, then the embossed 5" mat, using double-sided foam tape.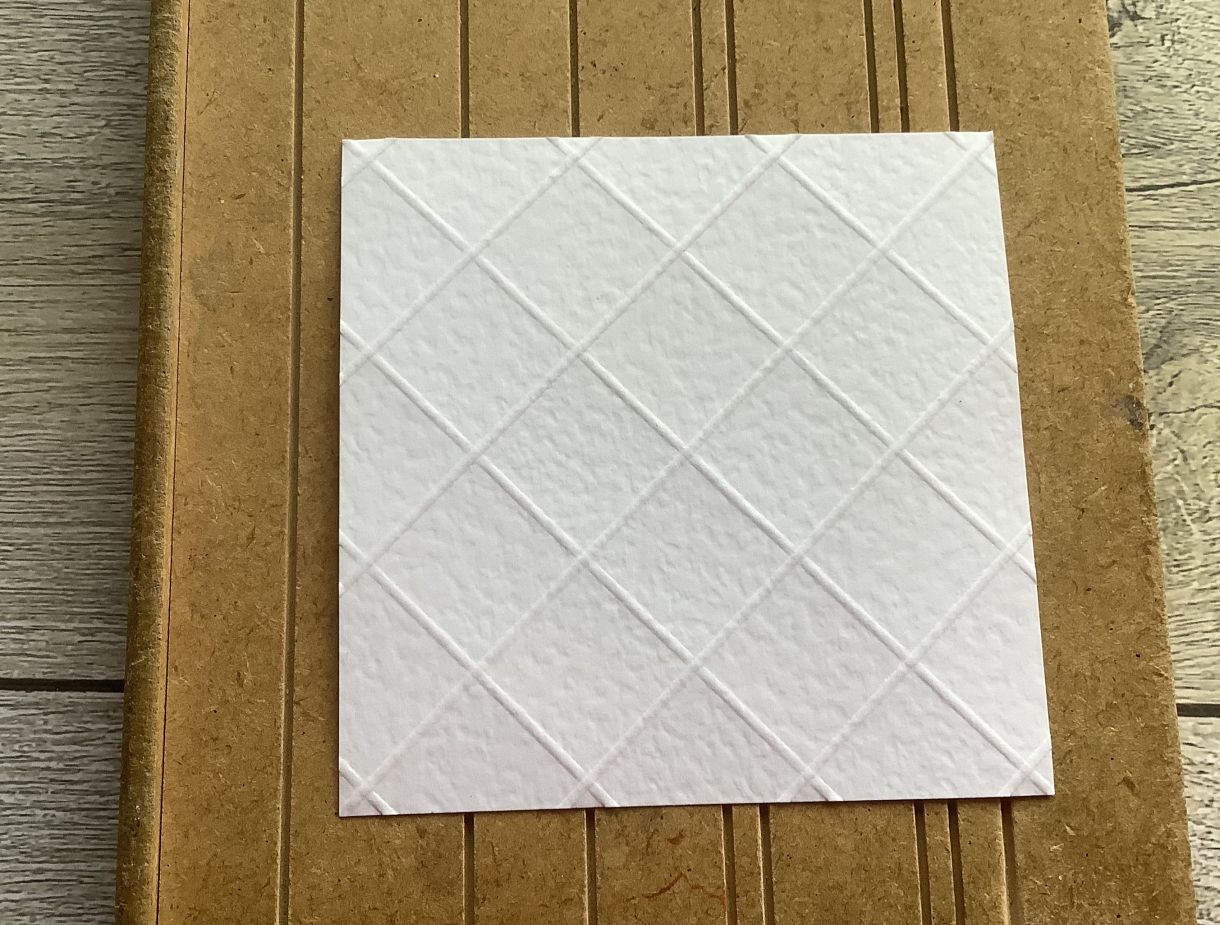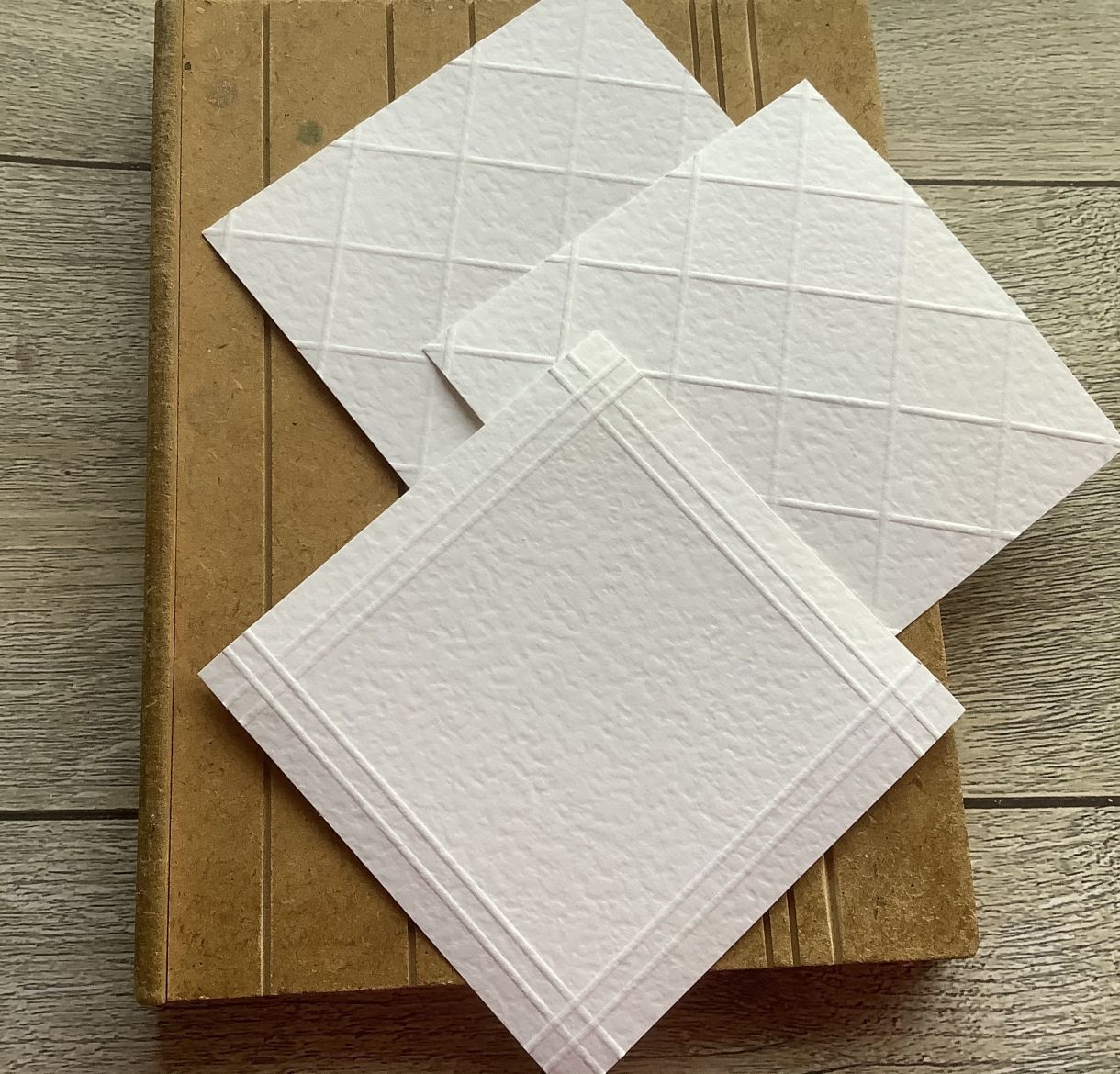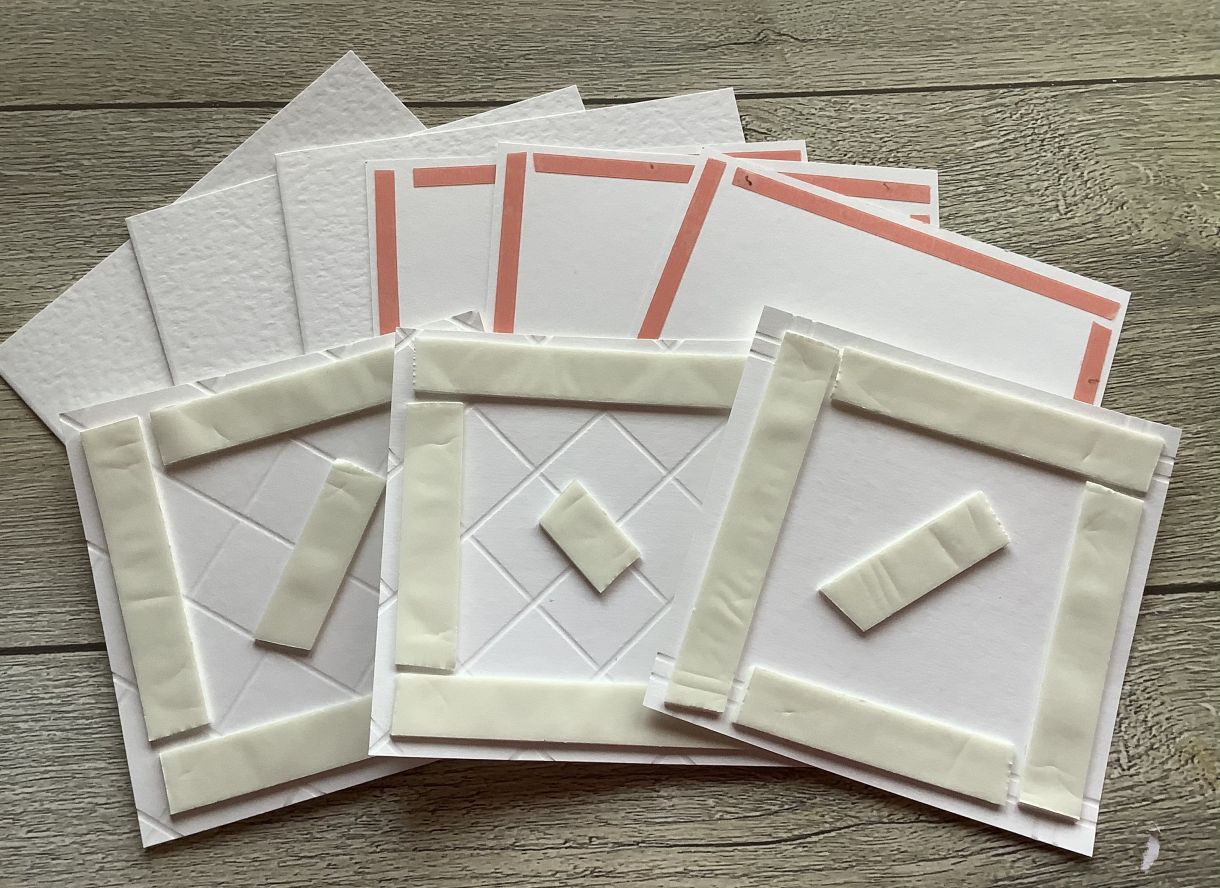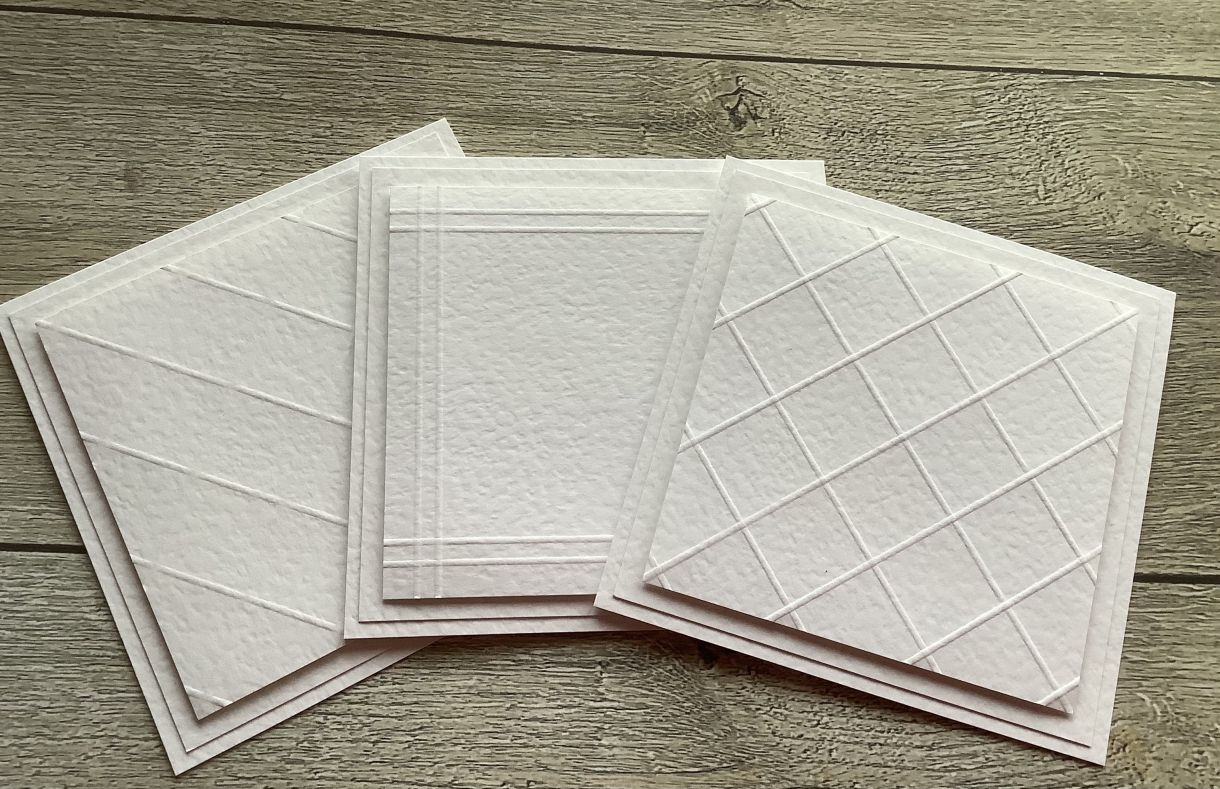 I used the Sizzix dies to cut each image three times.....one layer of each design was ran through the corresponding embossing folder, then all three layers were adhered together, with the embossed image on the top.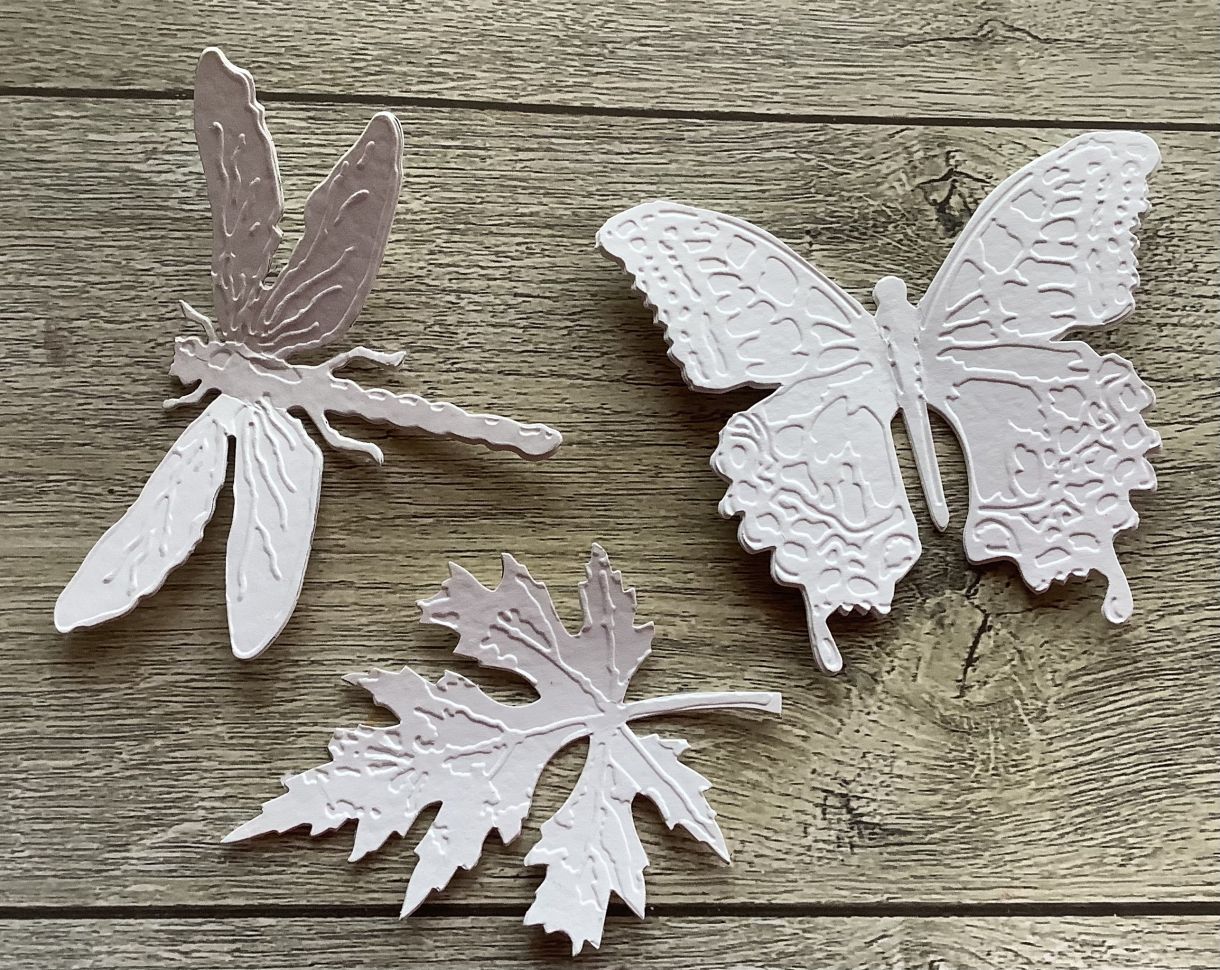 I placed each design onto a prepared card base. I did a little inking for the background of the butterfly, to make it stand out a bit, and also on the leaf.
A small sentiment strip and a few sequins were added, to finish.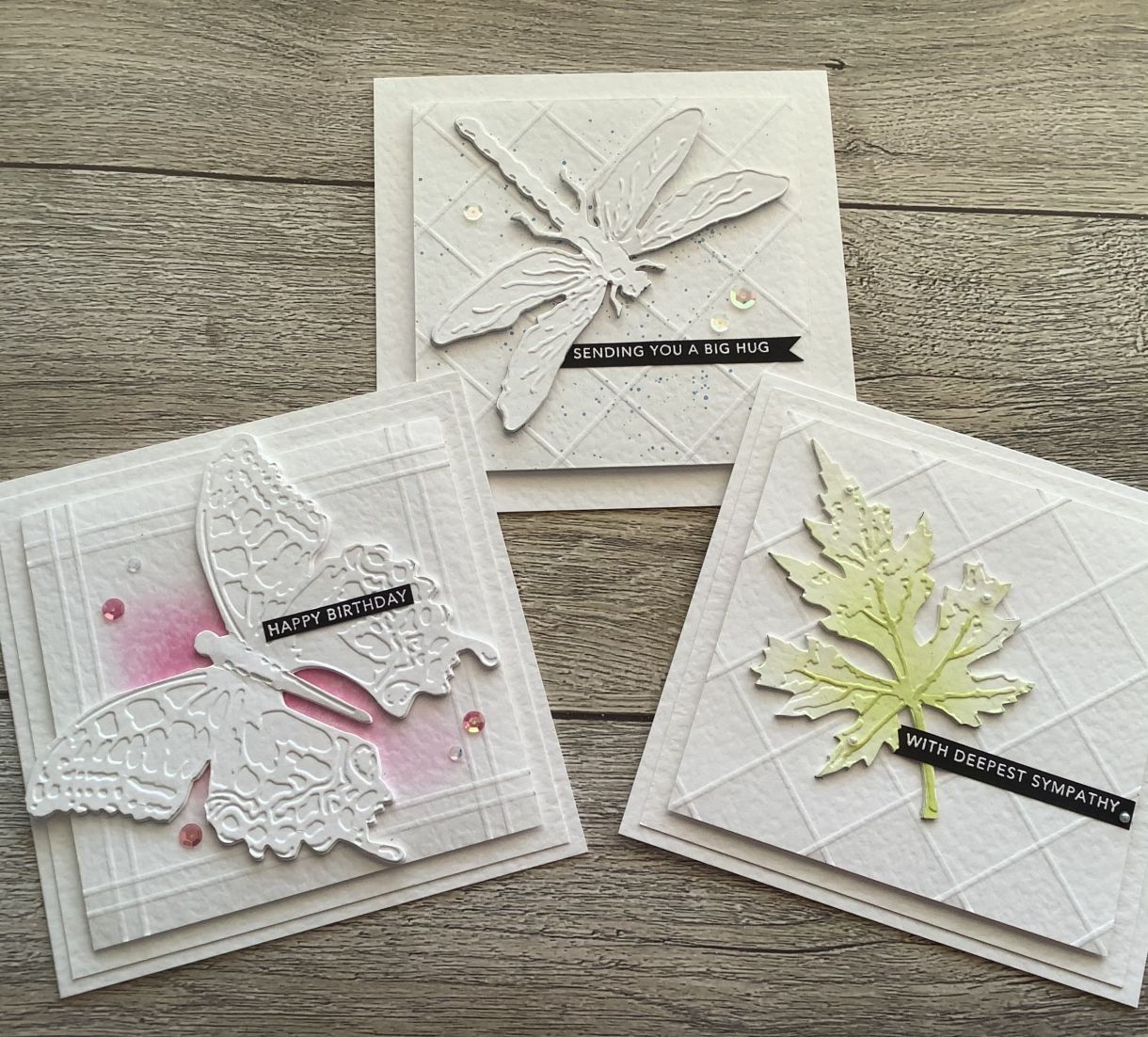 Hope you enjoyed visiting the Inspire Blog, today. We'd love to see your interpretations of these cards.
Back soon,
Barbara 🙂