A Pocket Letter
0
Posted on 4th September 2020 by Jane Taylor
Filed under Pocket Letter, ATCs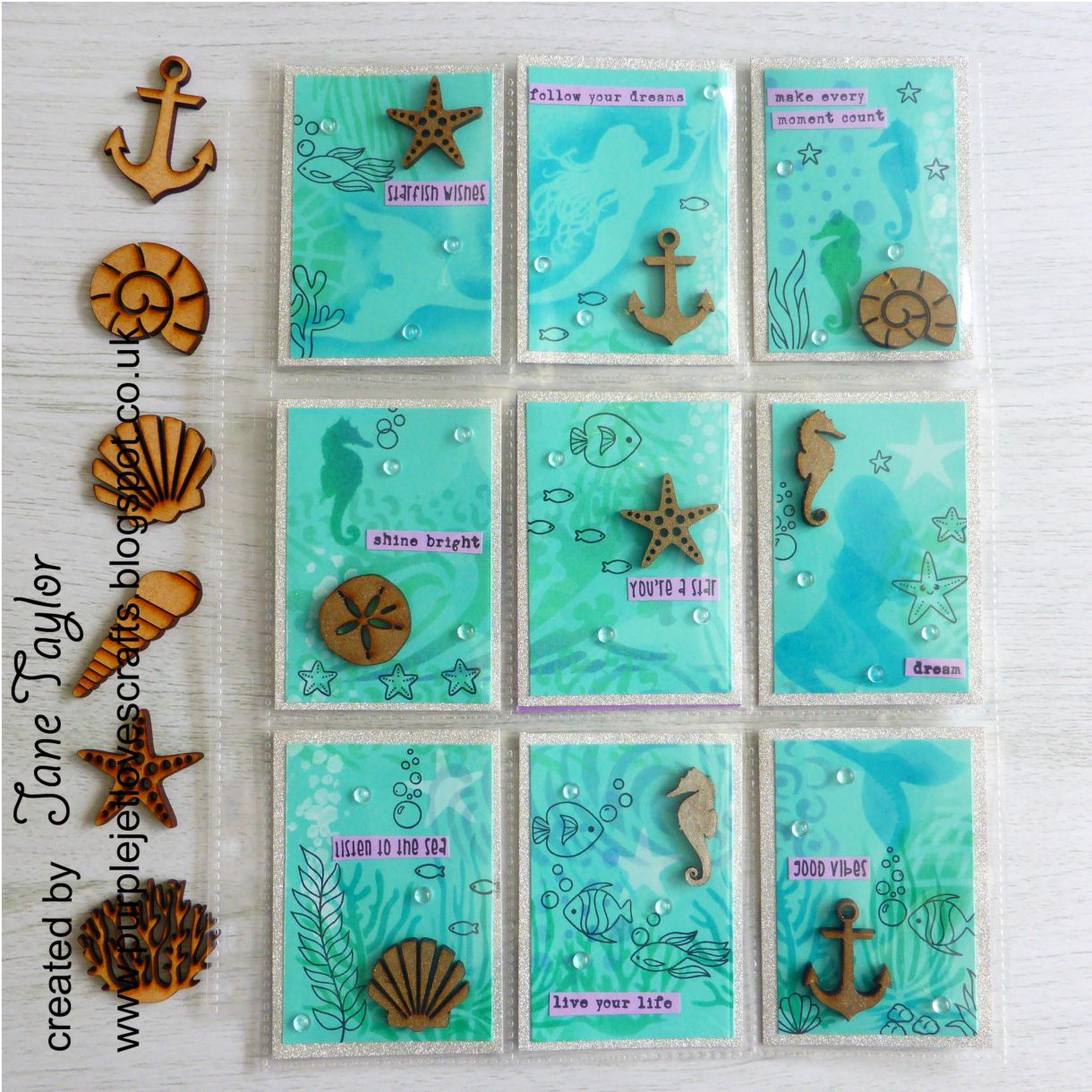 Have you heard of pocket letters? Well they're a collection of nine little cards popped into a page protector and sent out to crafty friends. It is usual to fill the back of the pockets with little crafting gifts, a letter, information about yourself and maybe a tea bag or sweets.
Each little card measures 2.5" x 3.5" which is exactly the same size as an ATC. So you could use this tutorial as inspiration for ATCs too.
You will need:
aqua blue and non shed silver glitter card from The Mermaid Mixed Card Pack
You will also need the following craft supplies:
stencils, stamps and inks. I used stencils from Funky Fossil and stamps from Clearly Besotted
MDF shapes - I used Funky Fossil Sea Life shapes
Gems - I used Pretty Pink Posh clear gems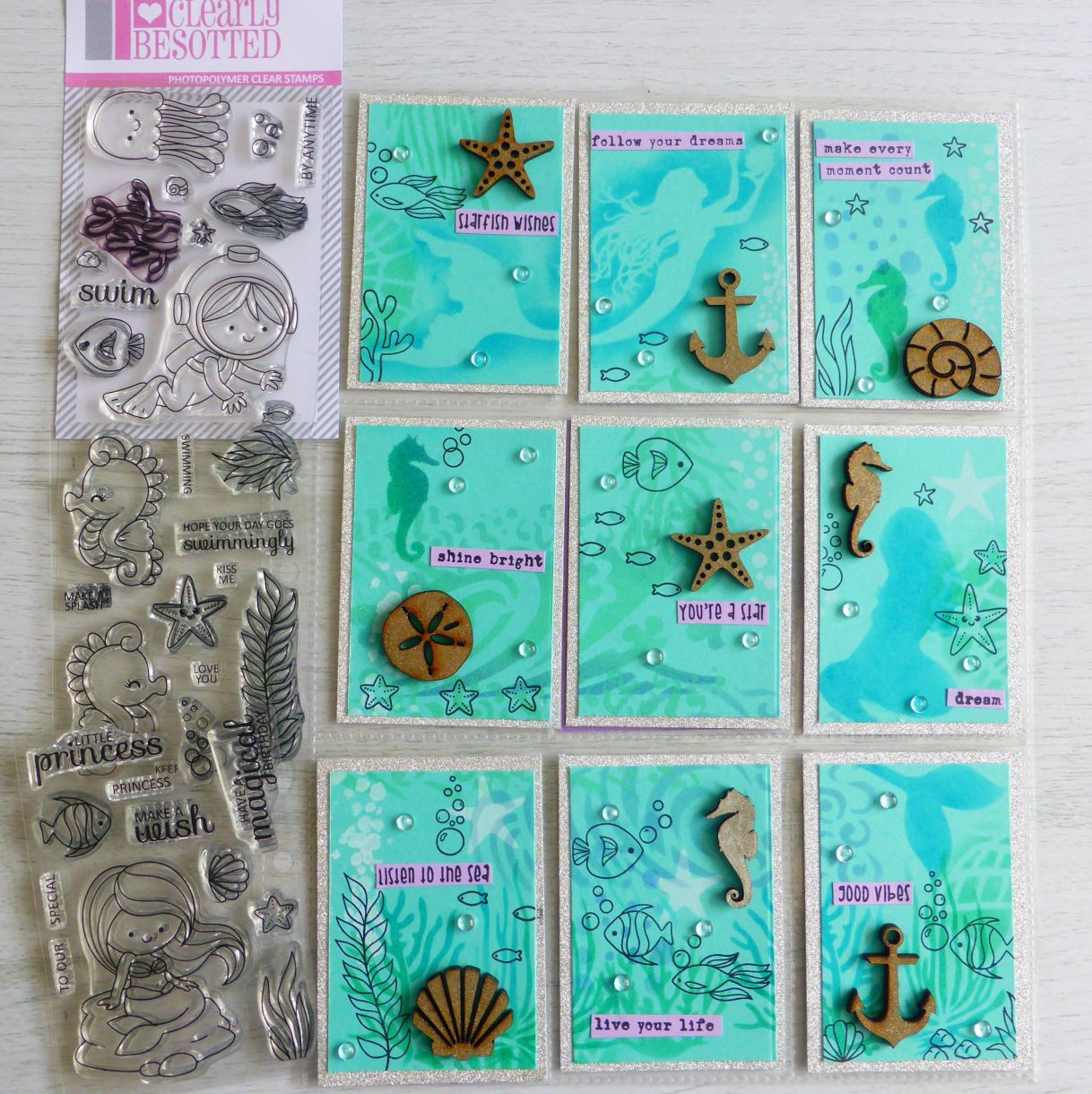 To make:
Cut a piece of aqua blue card 6.75" x 9.75".
Score at 3.25", 6.5" down the card and 2.25" and 4.5" across the width.
Cut 9 cards 2.5" x 3.5" from the non shed silver glitter card.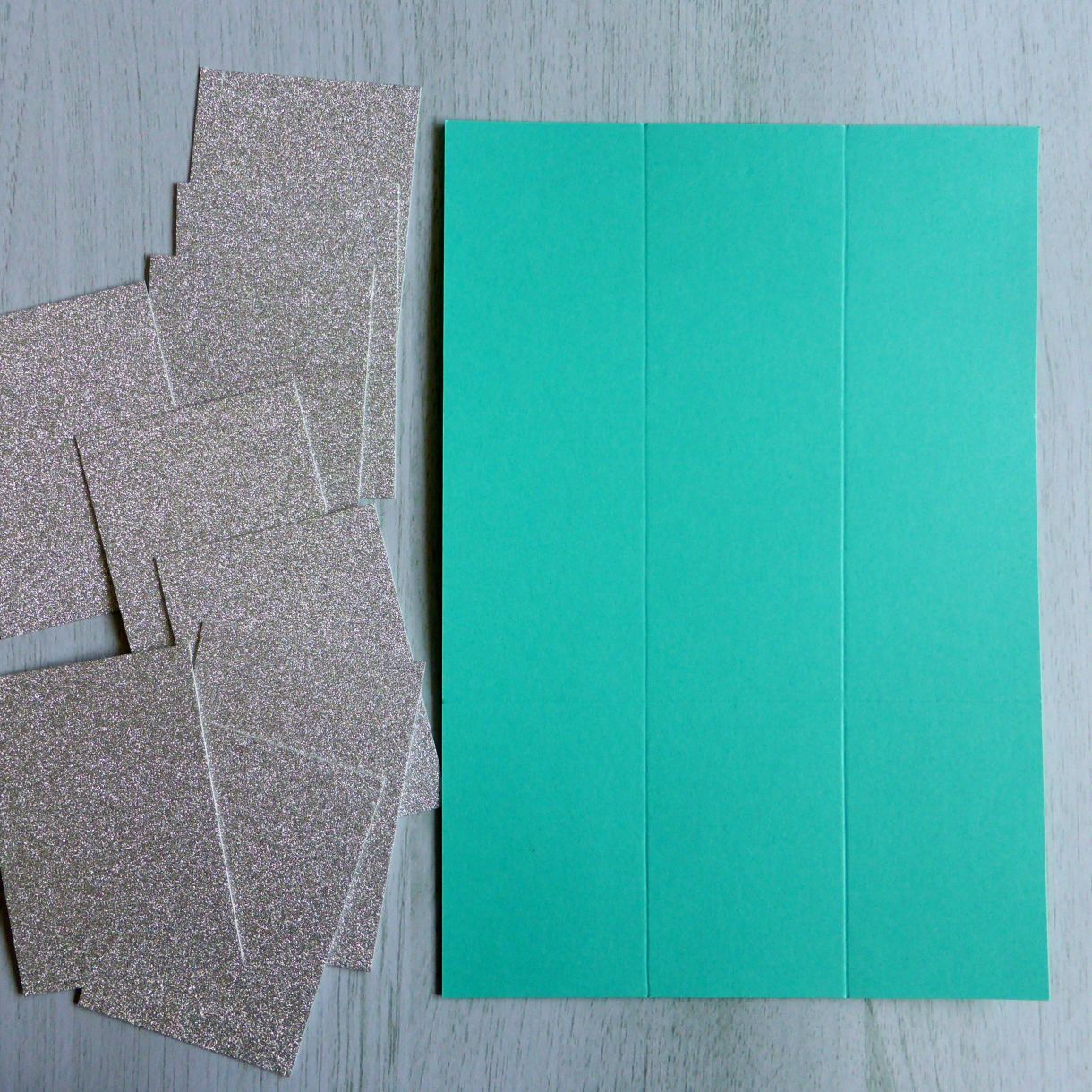 4. Create a background scene using stencils and inks on the aqua blue card. The score lines will help you to place elements as this is where the cards will be cut.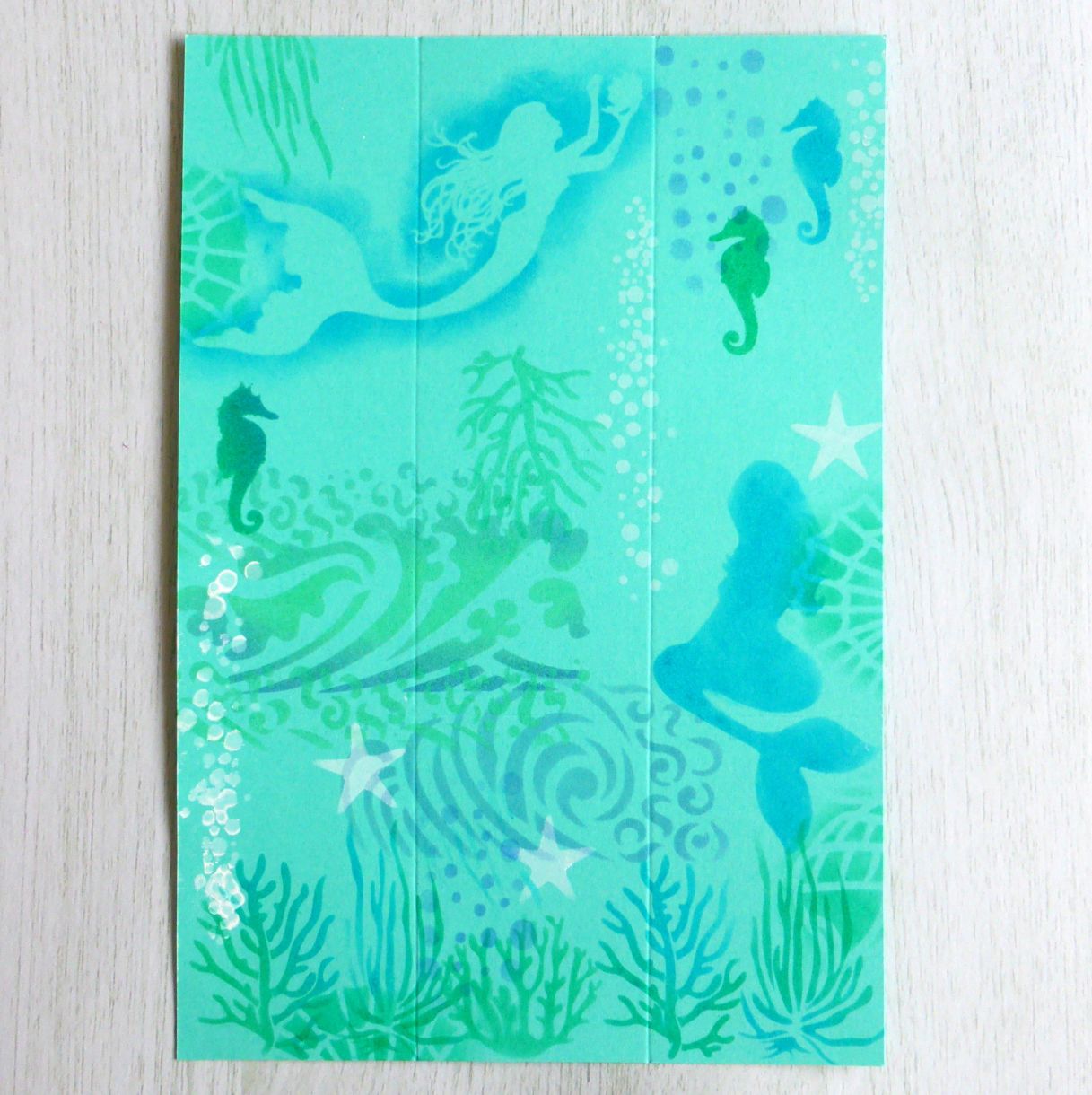 5. Cut the aqua blue card into individual cards using the score lines as a guide.
6. Adhere the aqua blue cards to the non shed glitter silver cards.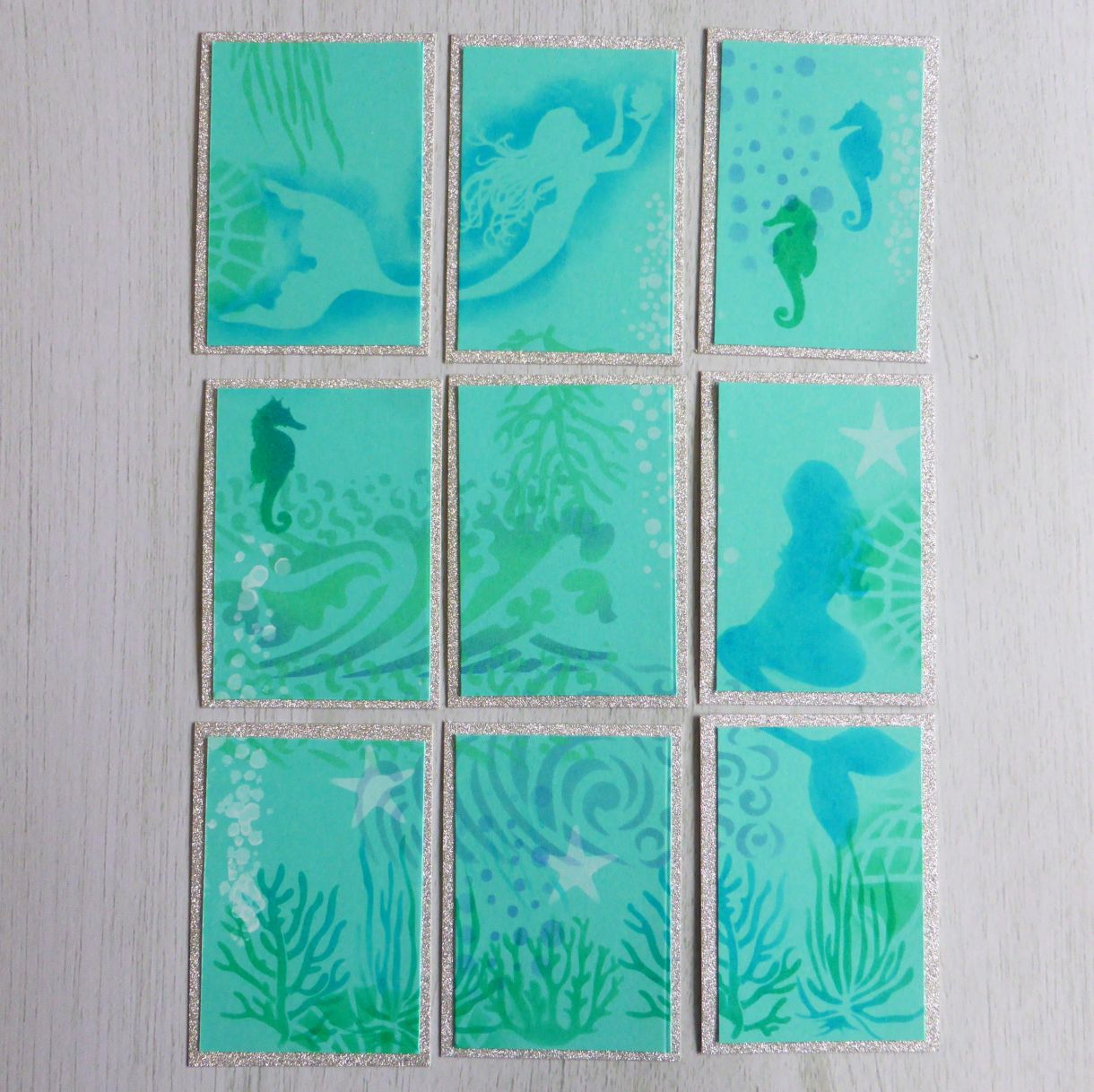 7. Stamp words /sentiments onto left over pieces of the new lilac card.
8. Place the MDF shapes and word strips and then stamp images to fill in the spaces. Adhere the MDF, clear gems and word strips once you are happy with your scene.
9. Pop the cards into the wallet and add your gifts behind them.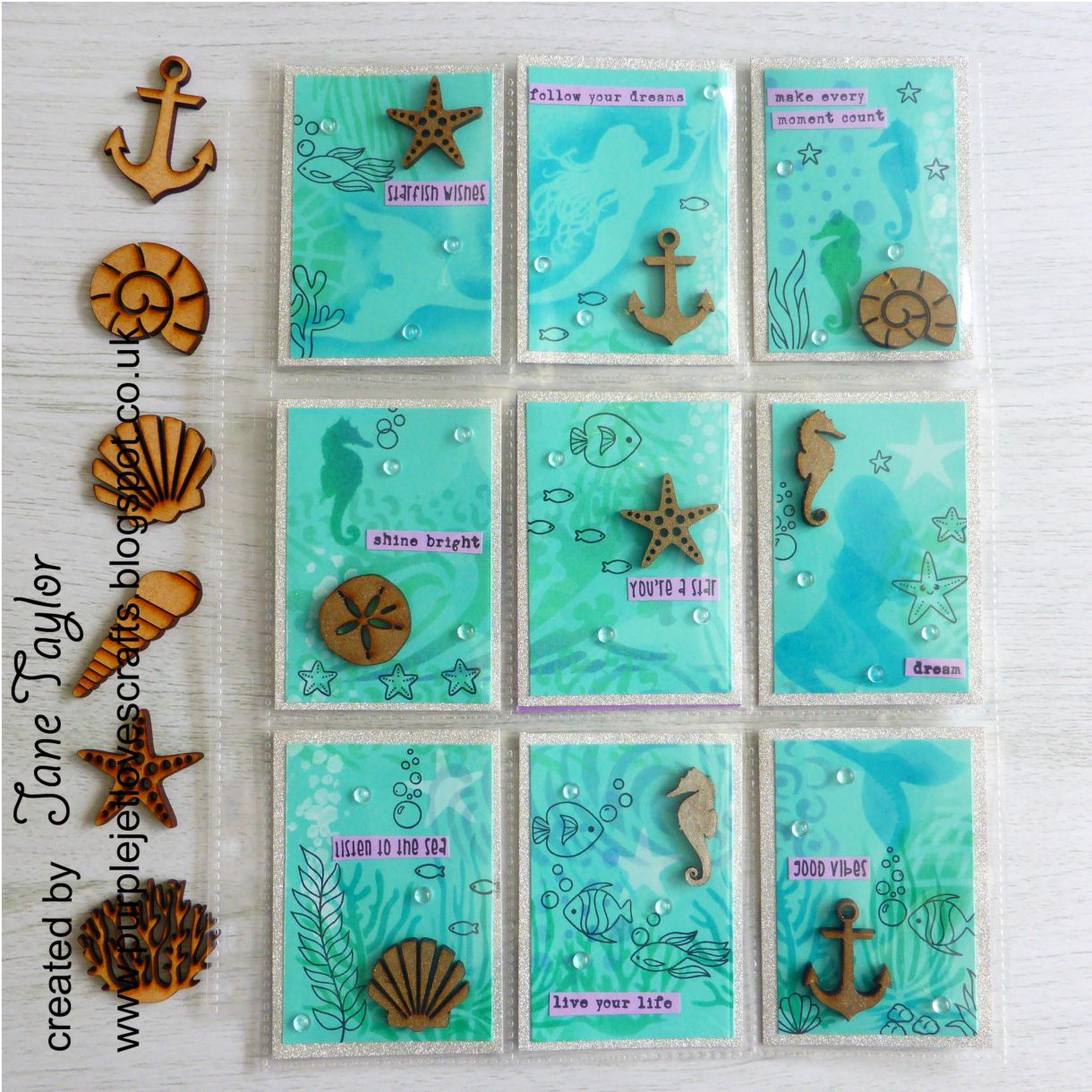 Did you enjoy seeing how I put together this Pocket Letter? Maybe you would like to create something similar or even with a completely different theme?
Remember to share your creations on social media using #papermilldirect
Thanks for looking. Stay safe and keep crafting!