A Fun Animal Birthday Shaker Card
0
Posted on 14th May 2019 by Vicki Poulton
Filed under Projects And Cards By Type, Happy Birthday Card Ideas
Good Morning,
I love bright colours and think they always seem to bring a smile to the recipients face.
For this card you will need:
You will also need:
Animal stamps (Hello Bluebird)
Frame Die (Hello Bluebird)
Copic Markers
Acetate
Sequins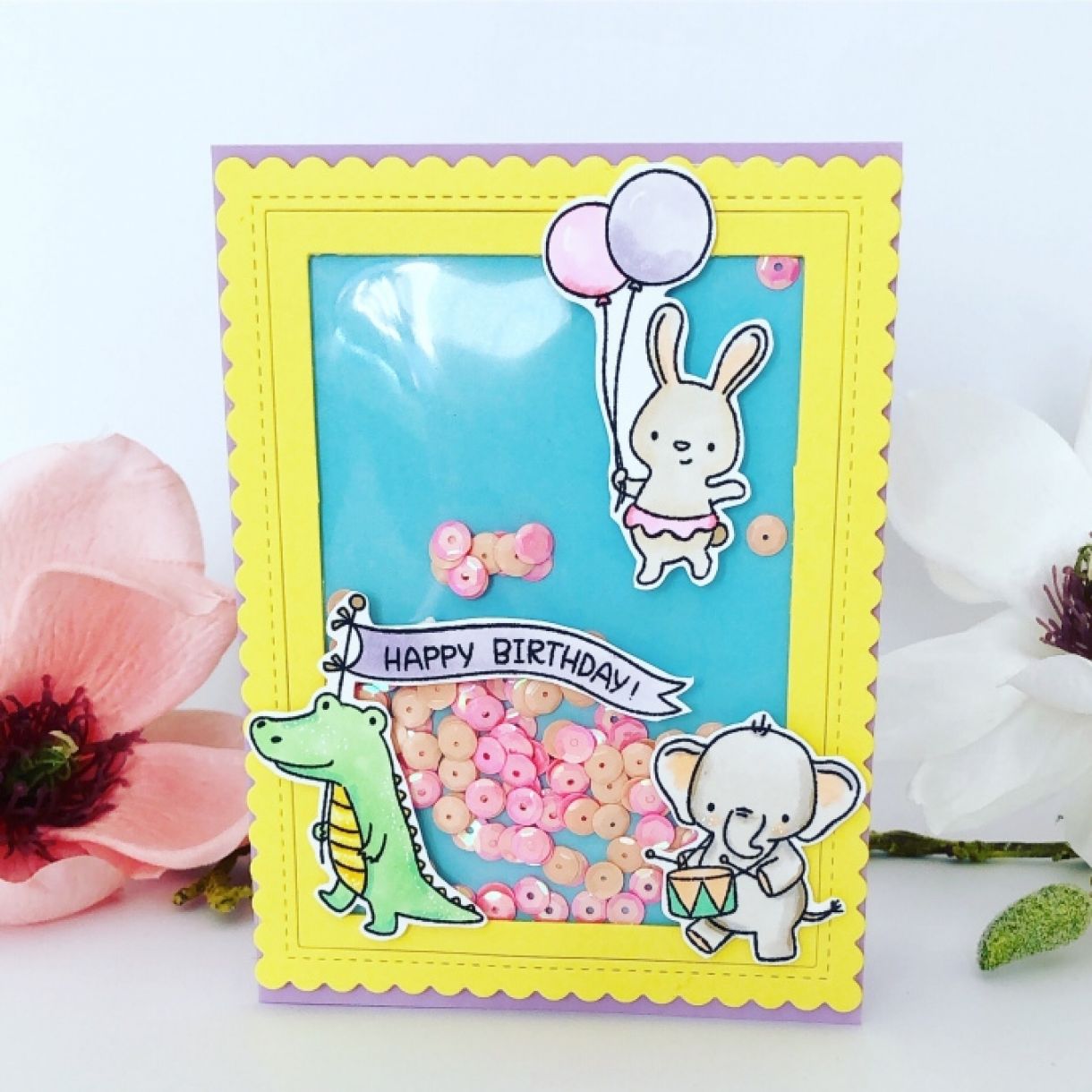 To make my card base I trimmed down a piece of New Lilac Smooth Card 240gsm to A5 and scored this in half.
I then die cut the frame using some Daffodil Plain Card 290gsm. Turn the frame over and put some Anita's PVA Tacky Glue 60ml all around the edges and place the acetate behind this. Once dry trim the leftover acetate off with your scissors. Using some Stick it! 3D Foam Tape 9mm place this all around the edges of the frame and fill with sequins. Place a piece of Celestial Blue Plain Card 290gsm behind and adhere this to your card front.
Next using a piece of White Card Super Smooth 250gsm stamp and colour your images. Trim these out and adhere to the card using some Stick it! 3D Foam Tape 9mm.
Your fun shaker card is now complete! Feel free to change the images to suit the occasion. Shaker cards are always lovely to receive.