A Beginners Guide to Card Making- Part Two
0
Posted on 3rd December 2018 by Emily
Filed under Card Making Ideas, All Papercraft Tutorials
Types of Cards
Card Blanks are pre-creased and ready for hand decorating your special occasion cards, birthday cards, Christmas cards and wedding stationery. With blank insides to add a personal touch to every card you create.
Fold
Single Fold- A Single Fold card is the most basic fold available on a card. Card is simply folded in half either in landscape or portrait orientation.
Gate Fold- A Gate Fold card opens like its name suggest, like a pair of gates that part in the middle. There are three panels that are created on this card by having two folds which make the flaps meet in the middle.
Tri Fold- A Tri Fold Card originates from the fold used to create leaflets from a sheet of paper. The card is folded into three "Z" Styles creating three equal panels to the card.
Size
A7: 74mm x 105mm
A6: 105 x 148 mm
A5: 148 x 210 mm
DL: 100mm x 210mm
Large Square: 145mm x 145mm
Small Square: 122mm x 122mm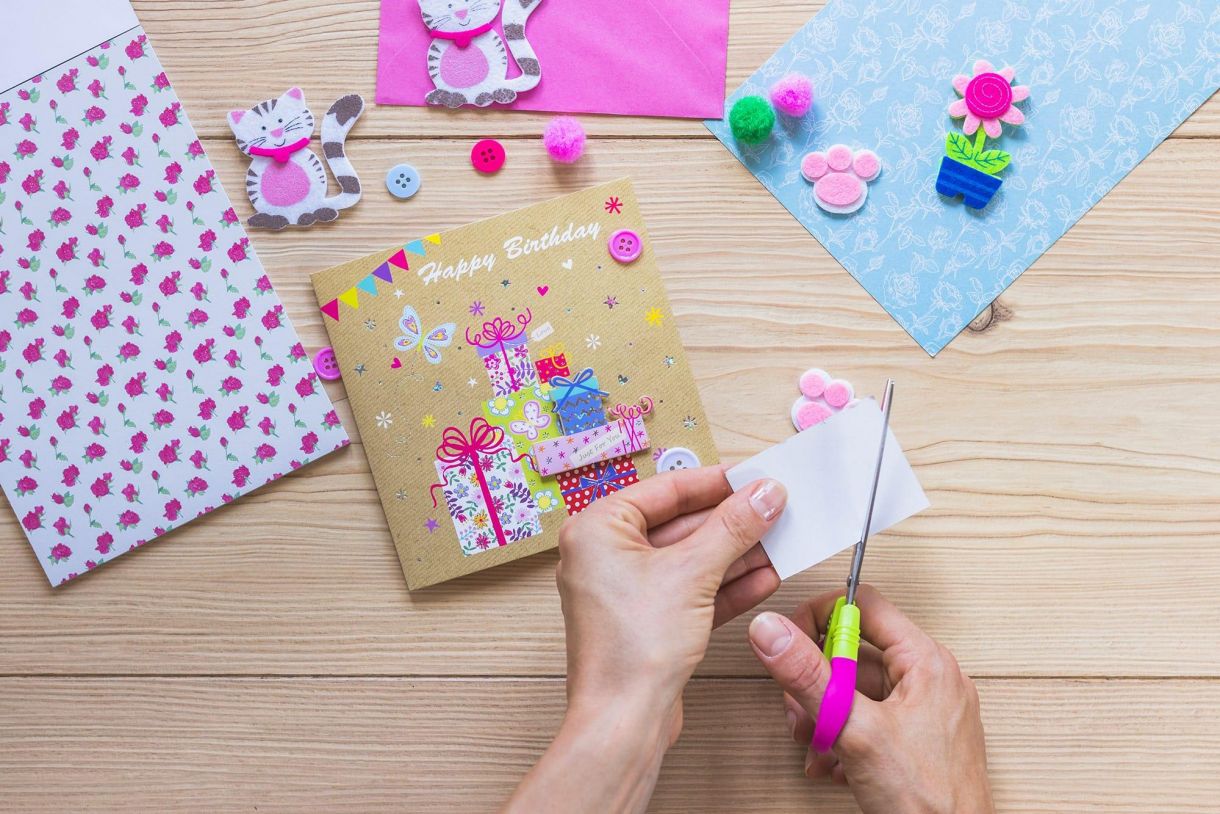 Basic Card Making Tools
Cutting Mat- A Cutting Mat will protect your work surface when cutting your card whilst providing a long-lasting cutting surface. The grid on the cutting mat makes it easy to measure and gives an accurate guide as to where to make your cuts.
Scoring Board- A scoring board is a board with grooves in it to help you to accurately score your paper and card at any interval you want in order to fold easier.
Guillotine- A guillotine or paper trimmer is different from scissors as it will only cut straight lines. These machines will help you to be accurate when cutting your paper and card for card making.
Craft Knife- A Craft Knife is used for cutting small and intricate designs as it has a thin sharp blade and is commonly used within card making.
Metal Ruler- Using a high-quality sturdy ruler is essential for accurate results in card making, which makes a metal ruler the perfect option. Metal rulers ensure durability and reliability and are also perfect for cutting along a straight line!