Watercolouring Onto White Linen Card
0
Posted on 1st January 2019 by Vicki Poulton
Filed under Card Making Ideas, Papercraft Disciplines And Techniques, Watercolouring
Good morning.
I thought it would be fun to try and water colour onto a textured card to see what the end result was. I honestly thought it would be a disaster but I was pleased with how it turned out.
The products I used are:
You will also need:
Vellum
Water colour paints
Heat gun
White embossing powder
Sequins
Nuvo drops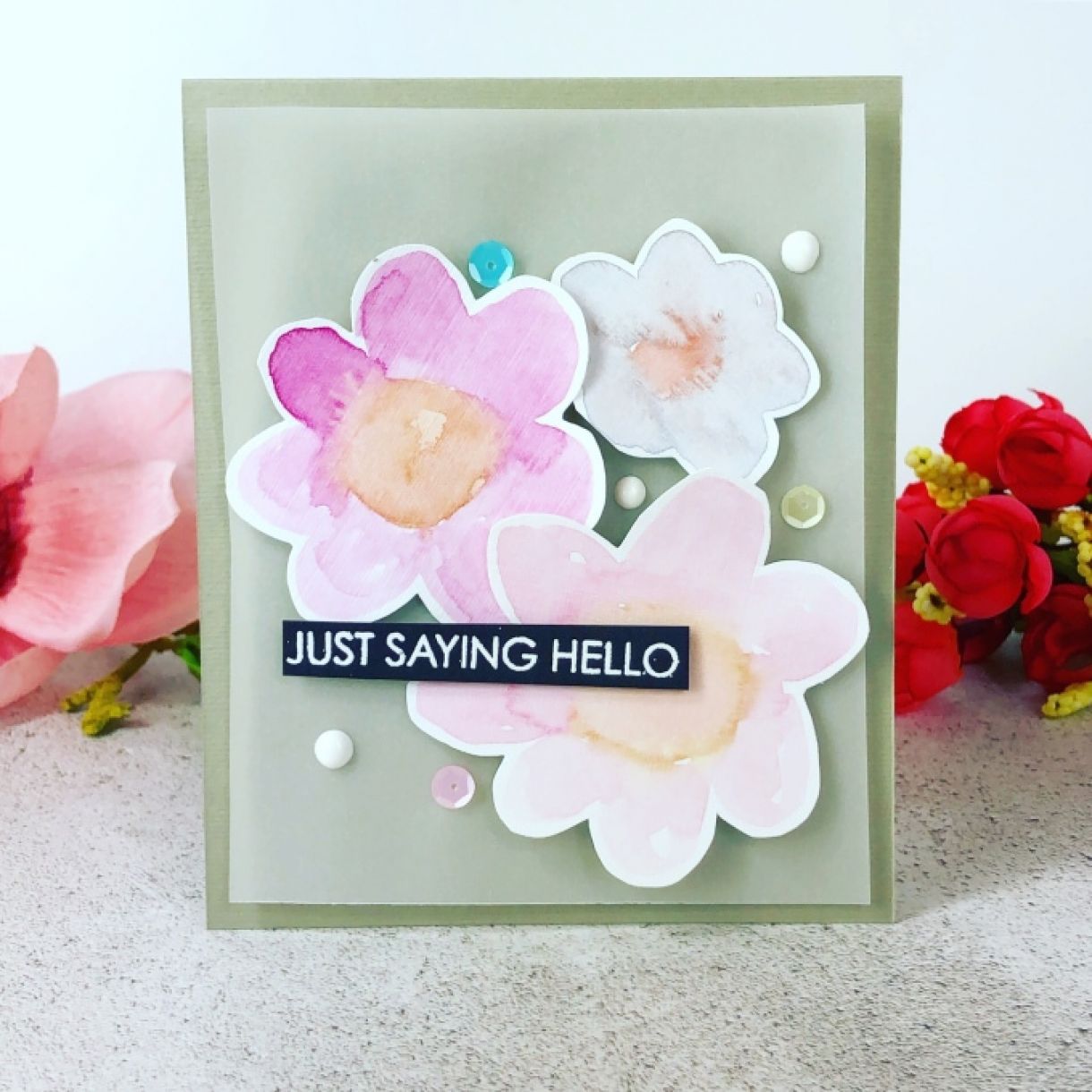 To start with I made my card base using a piece of Perla Sirio Colour Card 290gsm which I trimmed at 4 1/4 and scored in half. I then trimmed down a piece of vellum and adhered this onto my card using Stick it! 3D Foam Tape 9mm. This will show through but I am putting flowers over the top to hide the foam tape.
For the water colour flowers I used a piece of White Card Linen 255gsm. You will need your heat gun ready otherwise the paint will just flow everywhere. I started by painting the flower center and then quickly drying it with my heat gun. Once this was dry I added the petals and repeated the drying process. You will need to be careful not to use too much water as your paint will just start to run. I used a small amount of water and just a quick blast from the heat gun. Once all my flowers were complete I cut them out and adhered them onto my card using some Stick it! 3D Foam Tape 9mm.
I then heat embossed the greeting with white embossing powder onto a piece of Black Plain Card 250gsm which I trimmed and adhered onto the flowers with some more Stick it! 3D Foam Tape 9mm.
To finish the card off I added some sequins and nuvo drops.
I had so much fun doing this and you can paint anything you wish for your card, the only trick is to be careful with not adding to much water and to have your heat gun to hand. As with all heat guns just be careful your paper does not get too hot as this could burn.
I hope you try this technique on your cards.