Trick Or Treat!
0
Posted on 16th October 2023 by Danielle Bigland
Filed under Card Making Ideas, All Papercraft Tutorials, Seasonal Crafts, Halloween Paper Crafts, Design Team
Hello crafter's! How are you all?
Well, Halloween is slowly creeping up on us. I absolutely LOVE Halloween so I'm sure you'll see plenty of Halloween cards from me over the next couple of weeks.
I'll start with this simple Distress Oxide background card.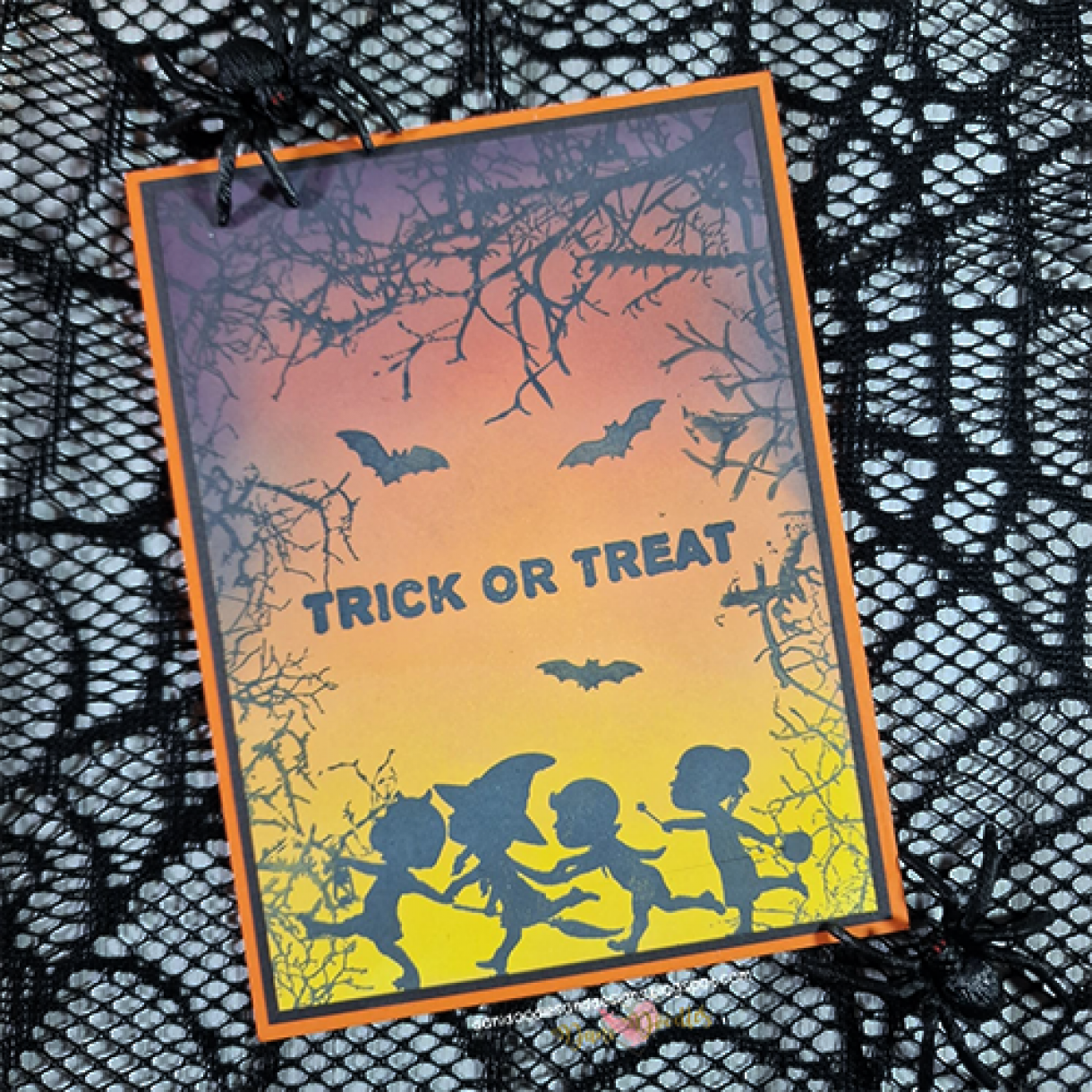 I started by prepping a card blank from 'Mandarin Orange Plain 240gsm' card. I trimmed the card down to make a UK A6 card blank. I popped this aside for later.
Next, I trimmed a piece of 'White Super Smooth 300gsm' card down to a panel approx 5mm around each edge than the card front.
Onto this, I blended my Distress Oxide Inks. I started with Fossilised Amber for the bottom 3rd. Into this, through the middle, I blended Spiced Marmalade and then into this, I blended Crackling Campfire.
Around the top half in only the outer edges, I added some Villainous Potion Distress Oxide to add some atmosphere to the scene.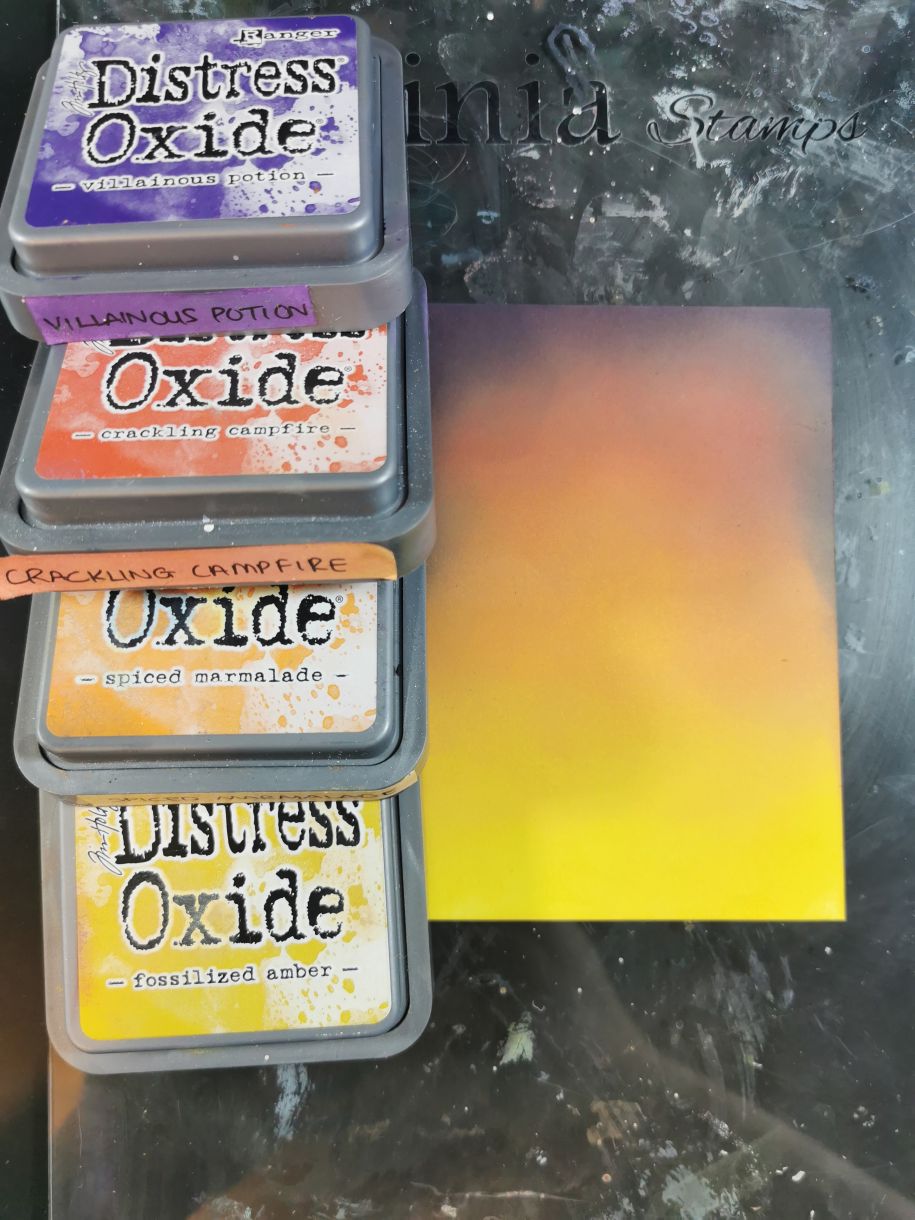 Now I stamped my images.
I used my stamping platform for this as I usually do for larger images. Particularly silhouette images as they seldom give the desired finished after one impression.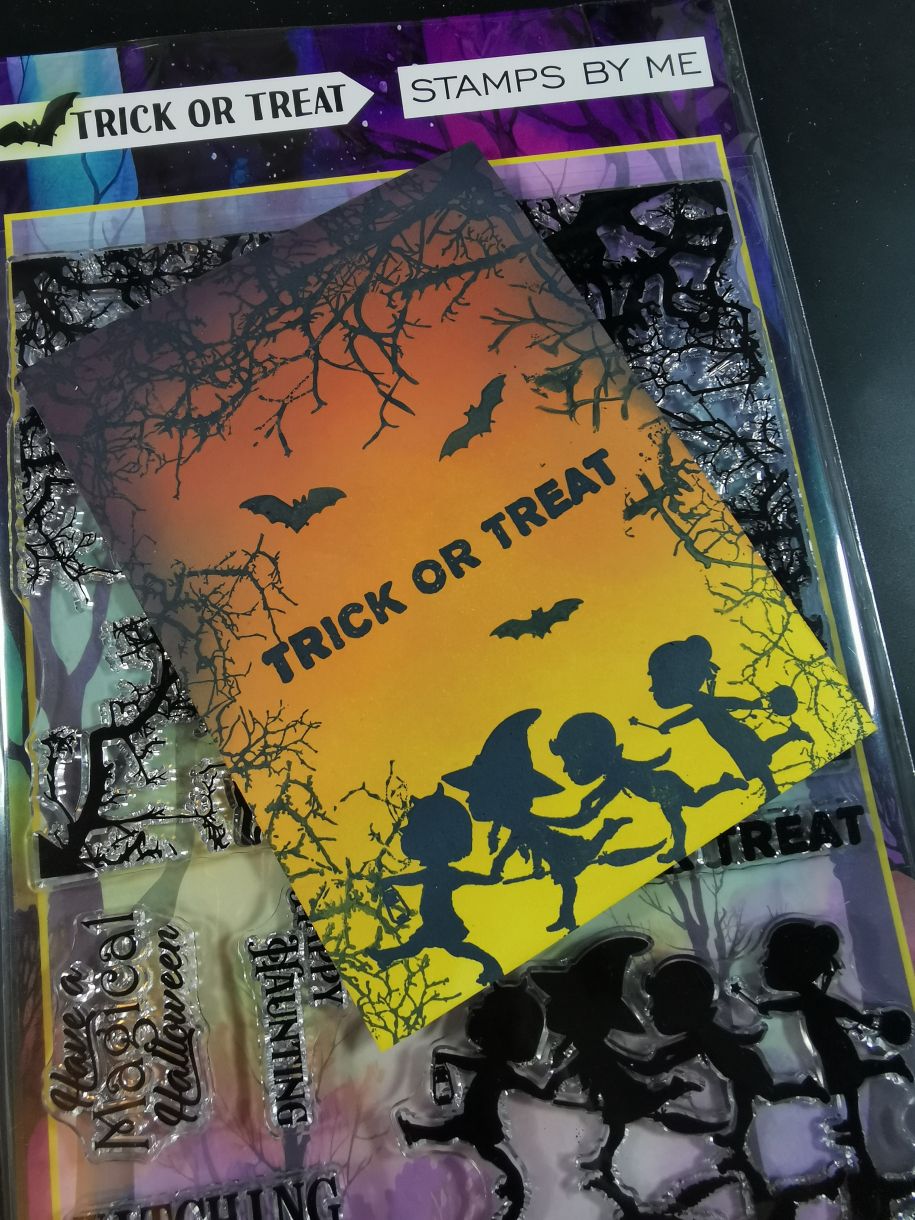 I stamped my sentiment across the centre of the image. I used the stamping platform again. A Crisp image was hit or miss but with this size sentiment but I wasn't taking any chances after having spent time on this background!
All that was left was to mount my image onto the card blank I prepared earlier using foam tape. (Prior to doing so, I mounted this layer onto a black panel approximately 2mm larger round each edge than itself).
This completes the card.
Until next time, take care.
Love, dani xx