Thanksgiving card
0
Posted on 24th November 2019 by Reena Chudasama
Filed under Card Making Ideas, Seasonal Crafts, Christmas Craft Ideas, Thanksgiving
Hi its Reena here, showing you how to take some smooth card and give it some texture, for interest and dimension.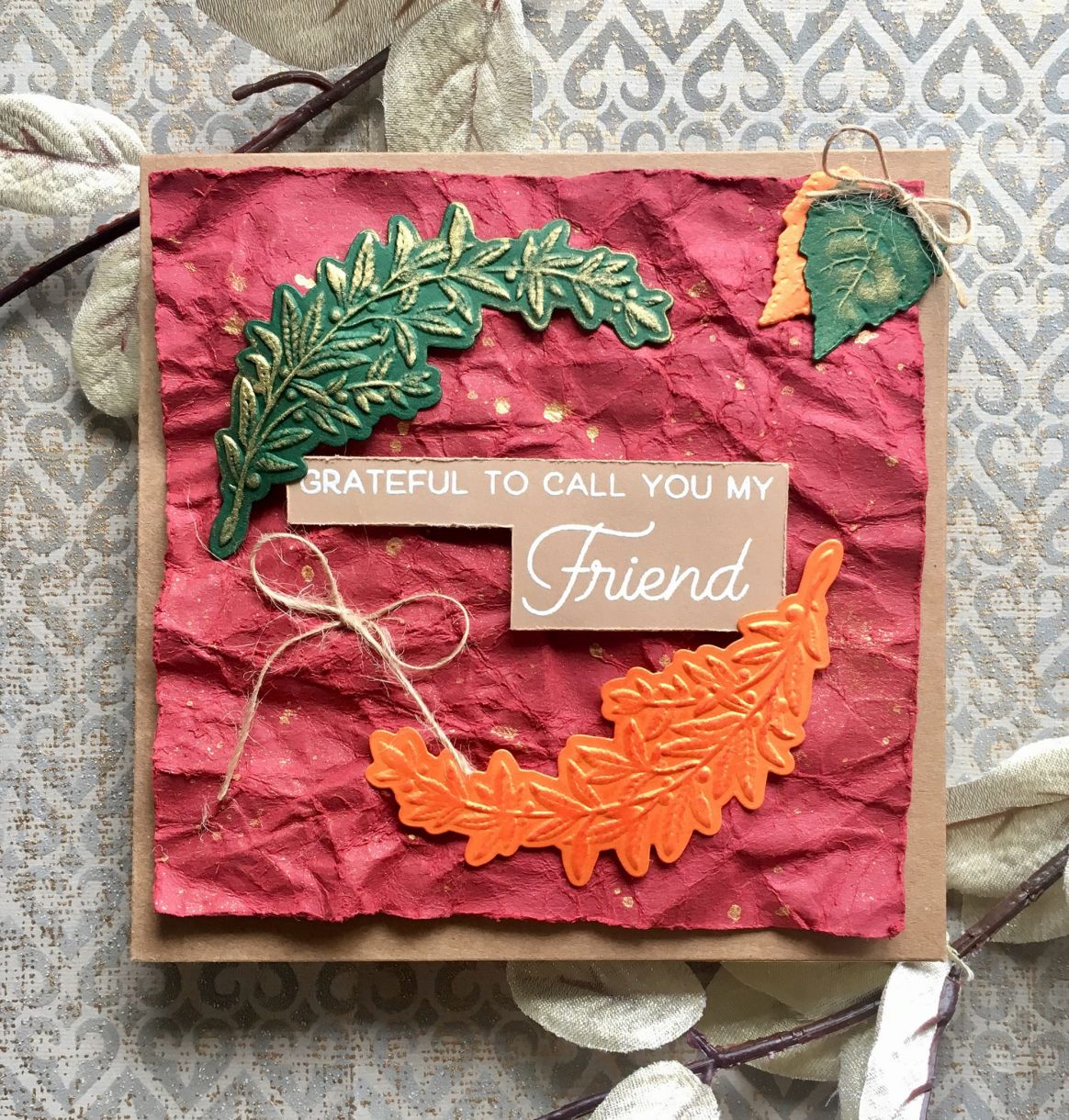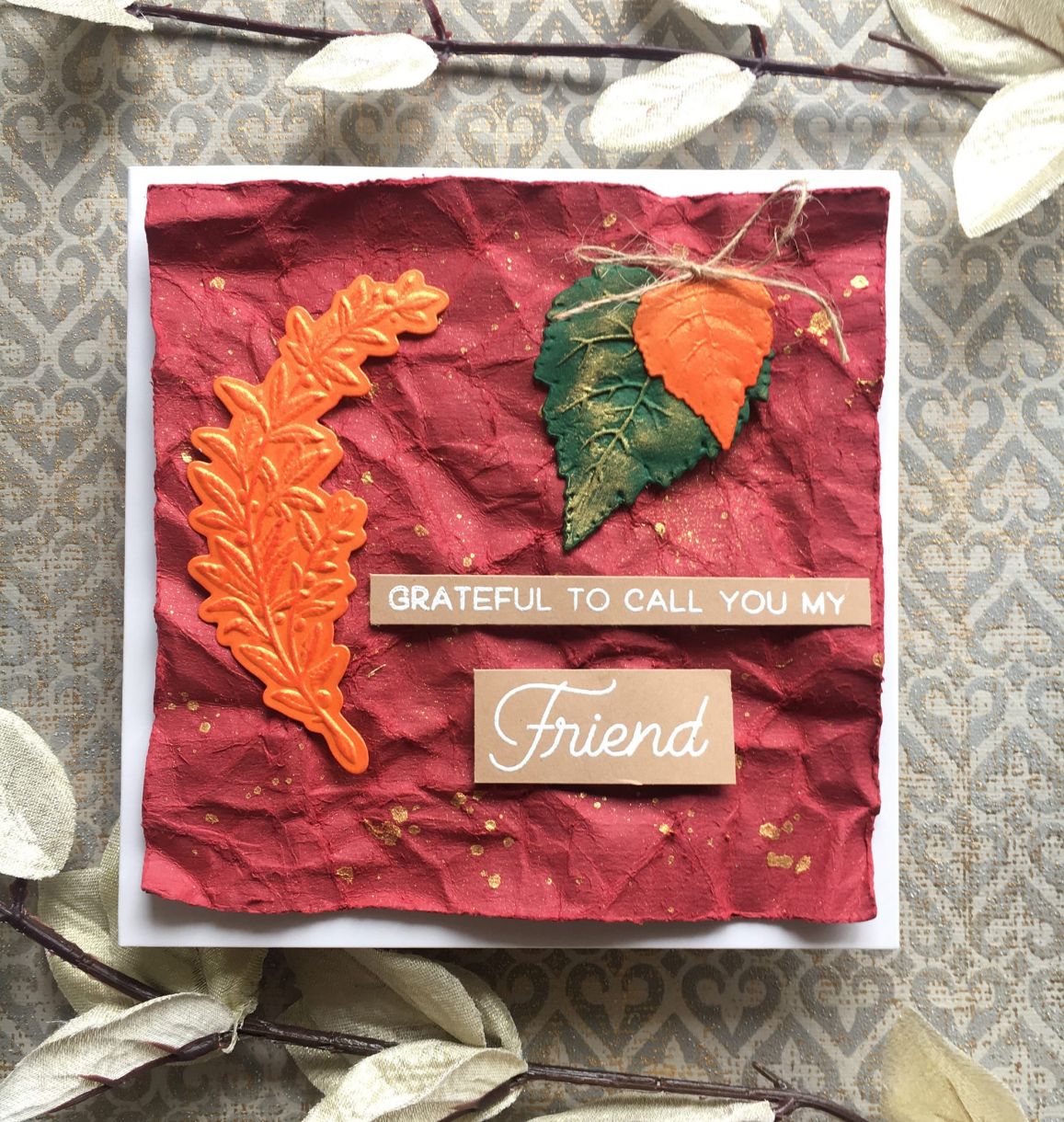 You will need the following craft paper and craft supplies
You will also need:
Scissors
Spray bottle with water
Gold paint or gold ink pad
Red ink pad
Grateful stamp (or any other sentiment stamp)
White embossing powder
Leaf dies
Twine
I cut some Ruby Red card into a 5 1/2" square for my card front. Then I used my scissors to distress the edges of the card, to give it a torn look. Just run the blade of the scissors down the edge of the paper.
Next spray some water onto the card and crumple it up, and slightly flatten it out. Repeat this a few times and you will start to build up a weathered/distressed look. Leave to one side to dry.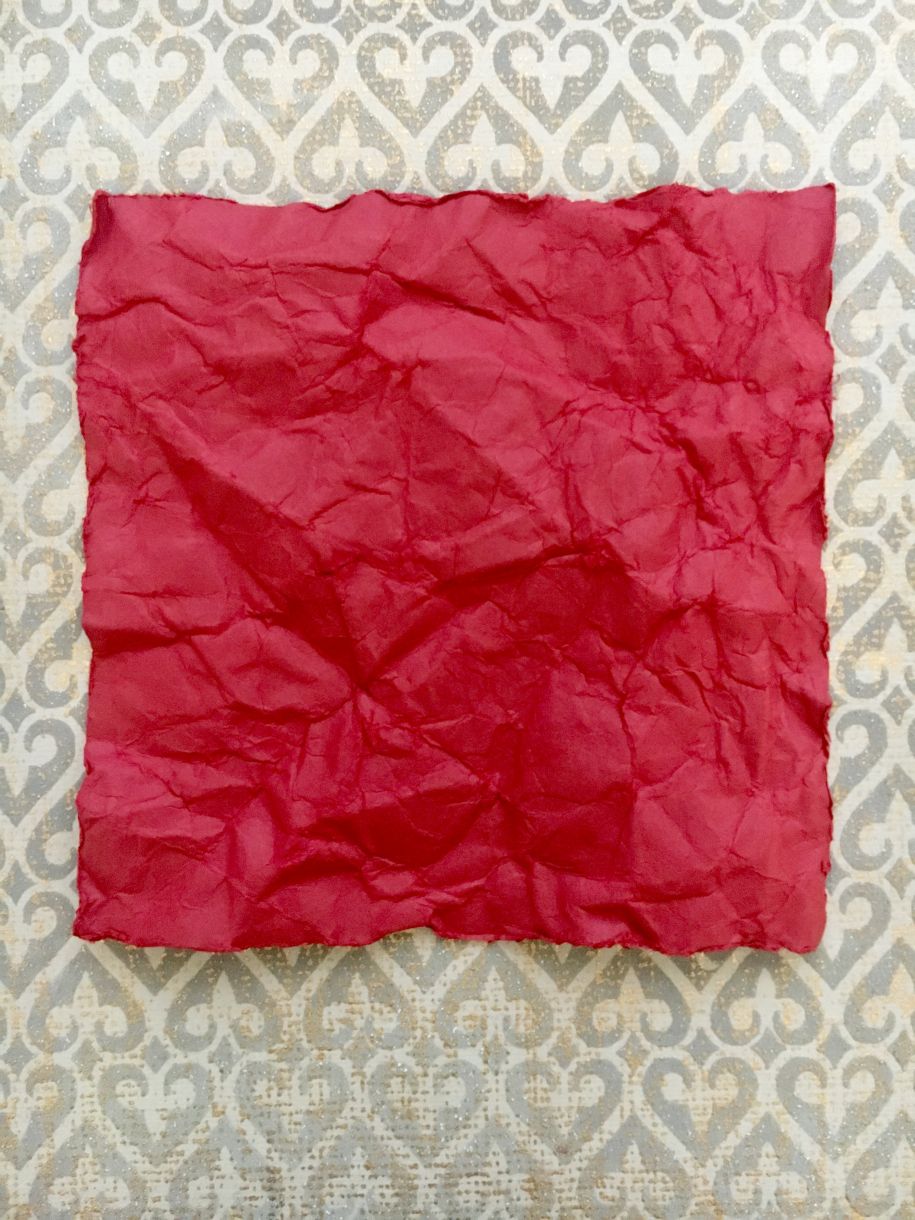 Once dry use some gold paint to create some splatters. I find the easiest way to do this is to mix a bit of paint or ink with a few drops of water and use a paint brush to add the splatters. Tap the brush with some scissors or another brush to get the splattered look.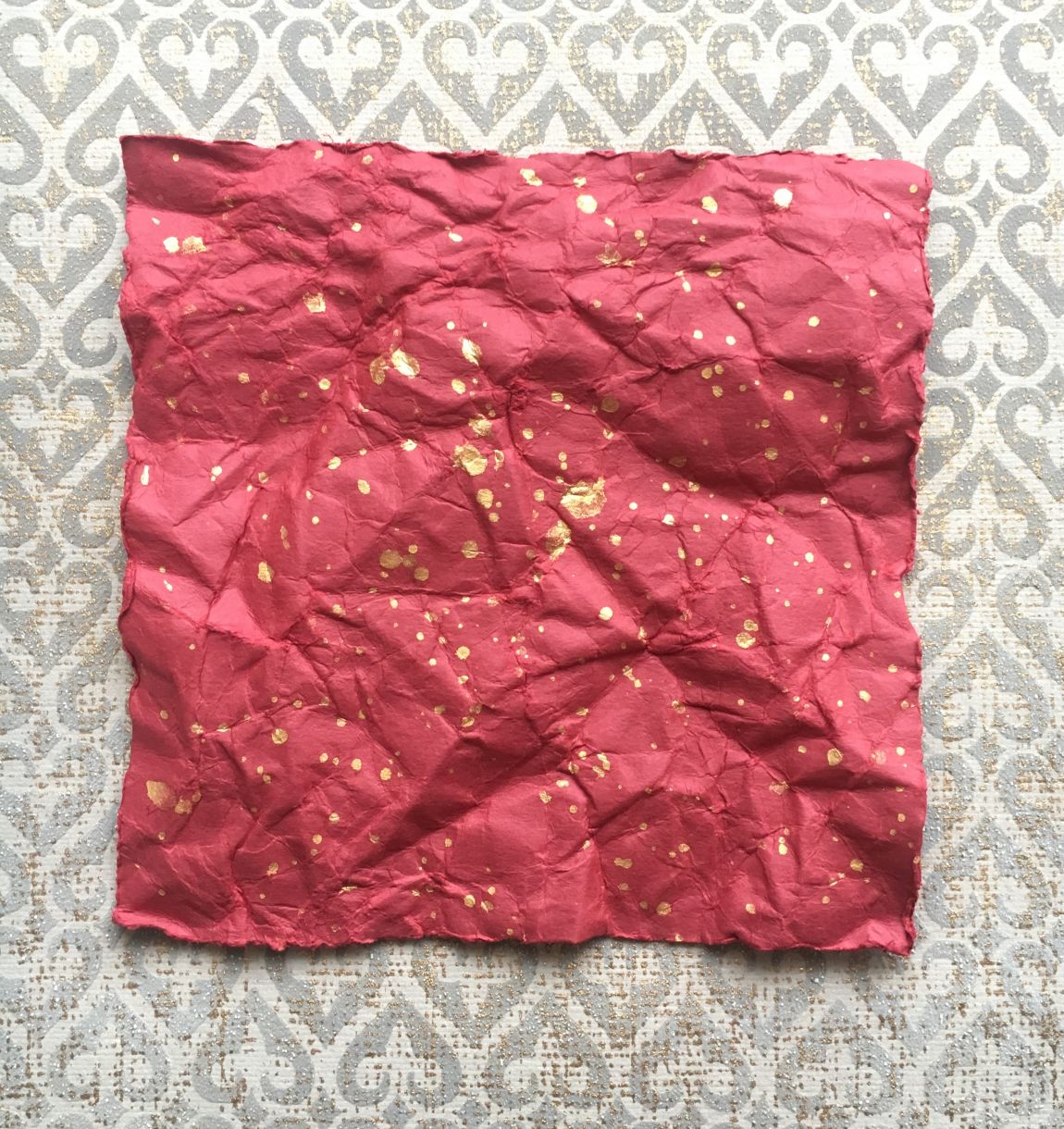 Using Daiquiri Cocktail Double sided pearl card and Dark Green card, I die cut some leaves. To highlight any embossed elements, use your fingers to lightly rub some ink onto the embossed areas. I used gold ink on the green leaves and red ink on the orange leaves. The shimmer of the orange card and the red make a great combination!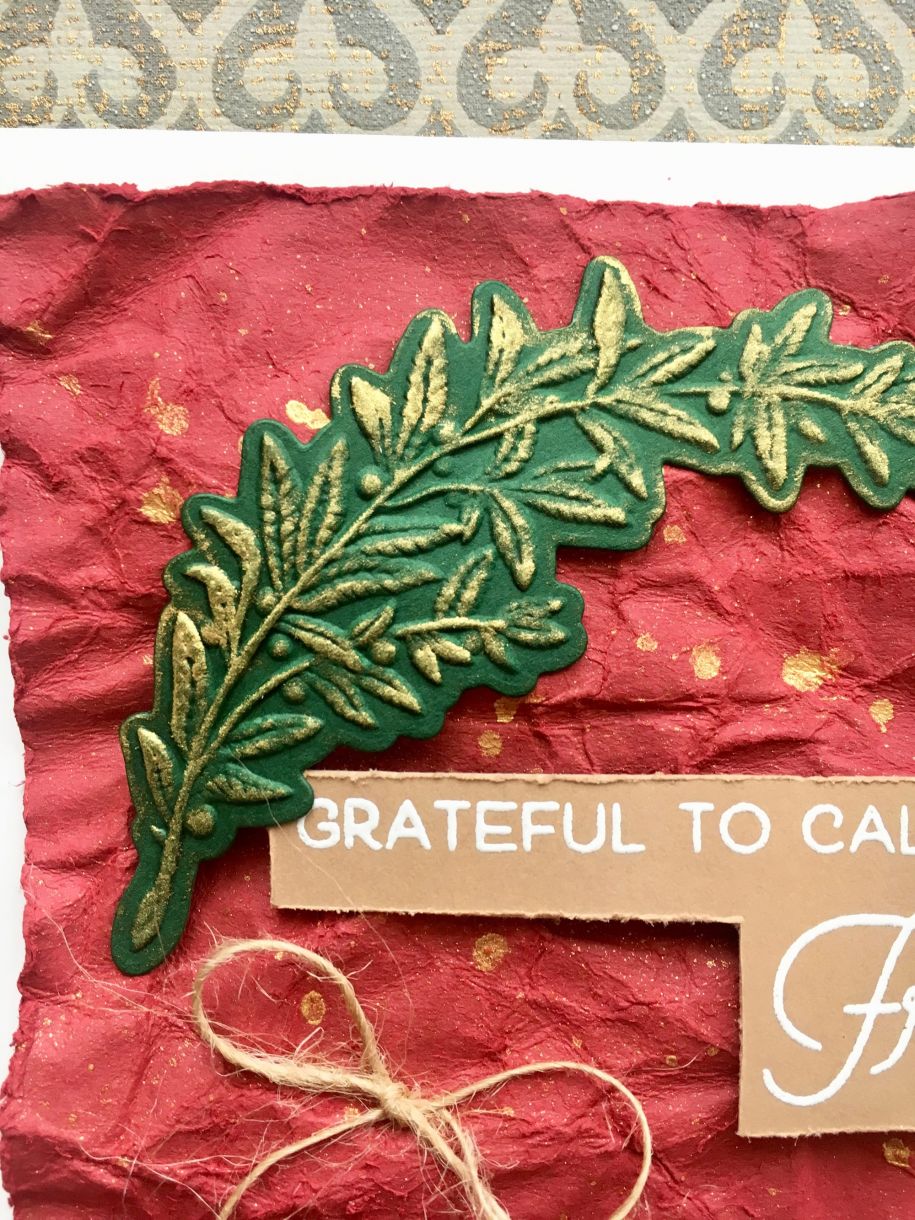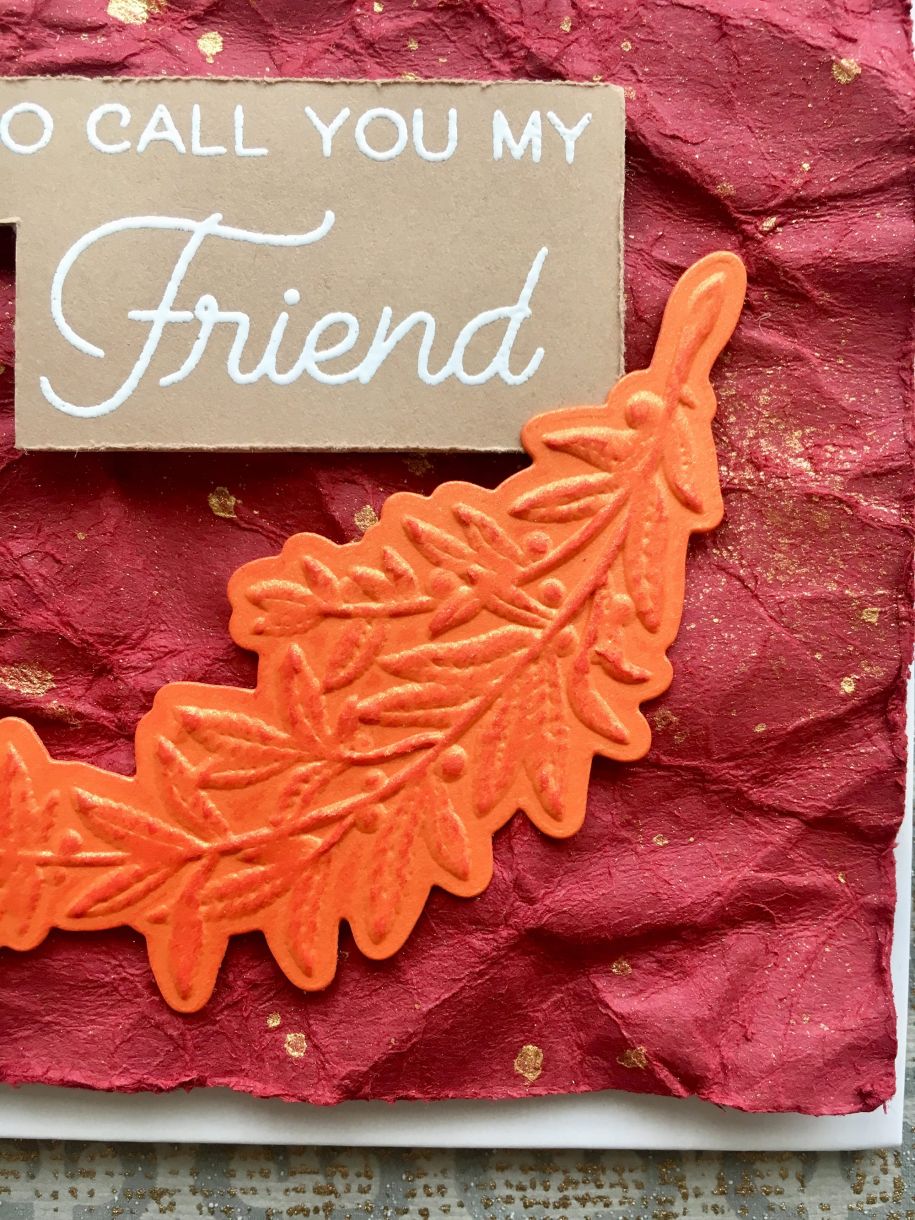 Next I stamped my sentiment onto Buff card and heat embossed in white.
I then adhered my die cut pieces and sentiment banner with Stick it ultra clear double sided tape and Anita's PVA tacky glue. I finished off with some twine tied into a bow. I've shown you two different layouts here.
I hope this gives you some ideas on different ways to use smooth card to create a weathered/distressed look and how to add different textures. I think this card could easily be adapted for Christmas as well.