Pretty Poinsettias
0
Posted on 17th December 2019 by Barbara Daines
Filed under
Hello bloggers, Barbara here with a very simple card, made using die-cuts of Poinsettias & a sentiment. As you probably remember from my past blogs, I love making BLACK cards, and also love the effect of adding red, green & white......such a fabulous combination. Here is a short tutorial for my Poinsettia card.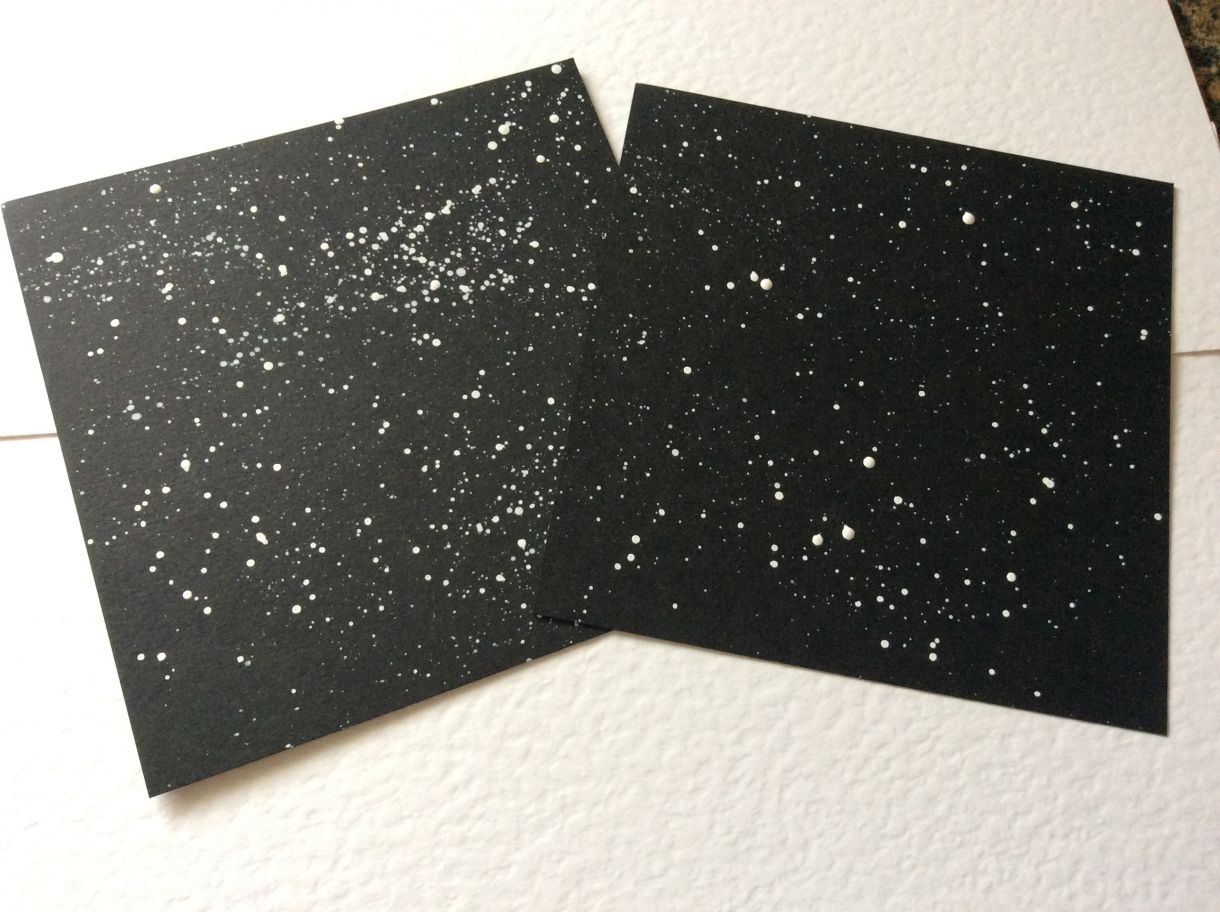 I started off by cutting smooth black card to 5" square, then flicking some white acrylic paint with an old toothbrush. This gives the appearance of snow.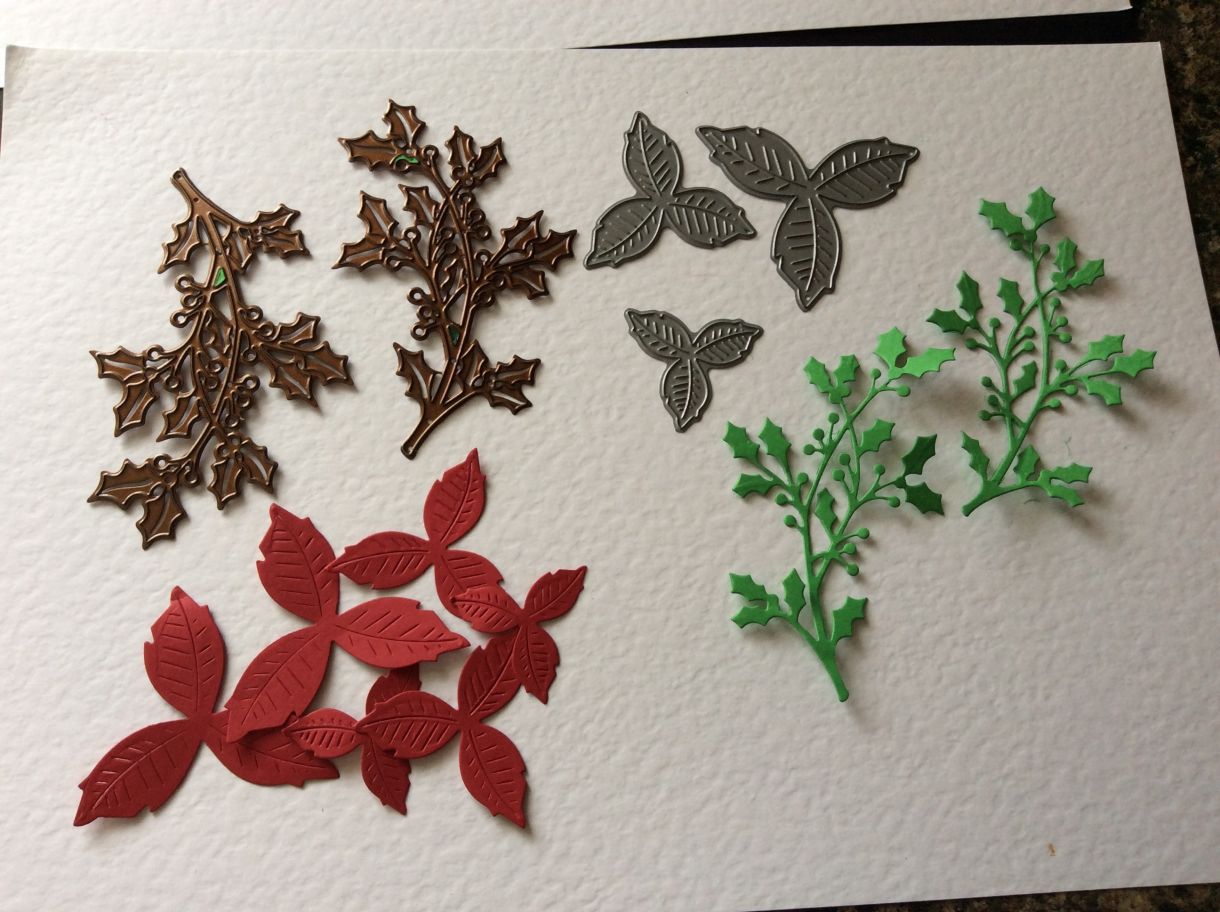 I then gathered all of the elements together, by cutting poinsettias from Christmas red, holly leaves from apple green, and the word 'Sparkle' from white linen card.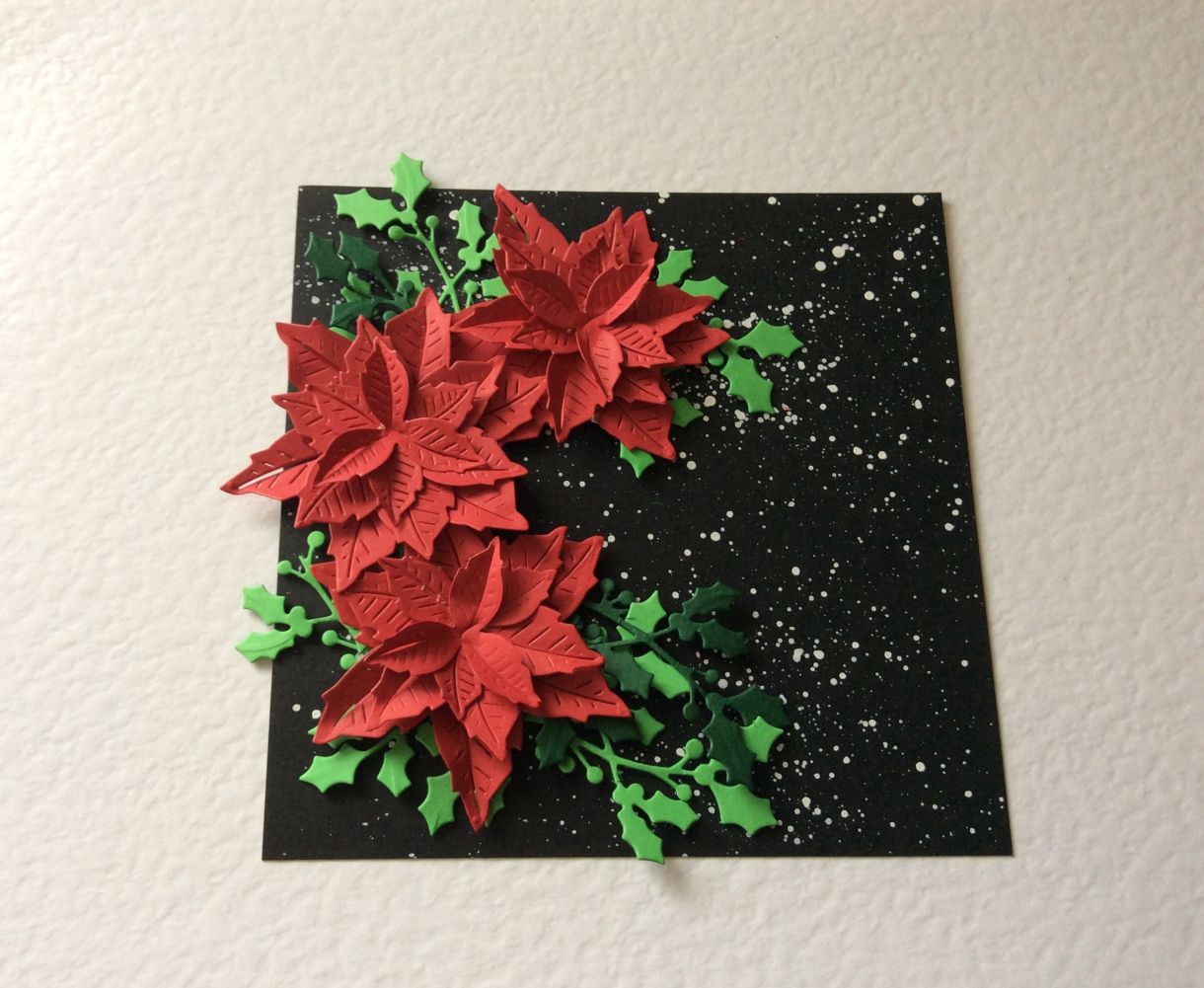 I formed the flowers by layering up the different sizes of petals, then tucking the holly leaves in behind. The sentiment was covered with glitter paste, which was then adhered to the black card.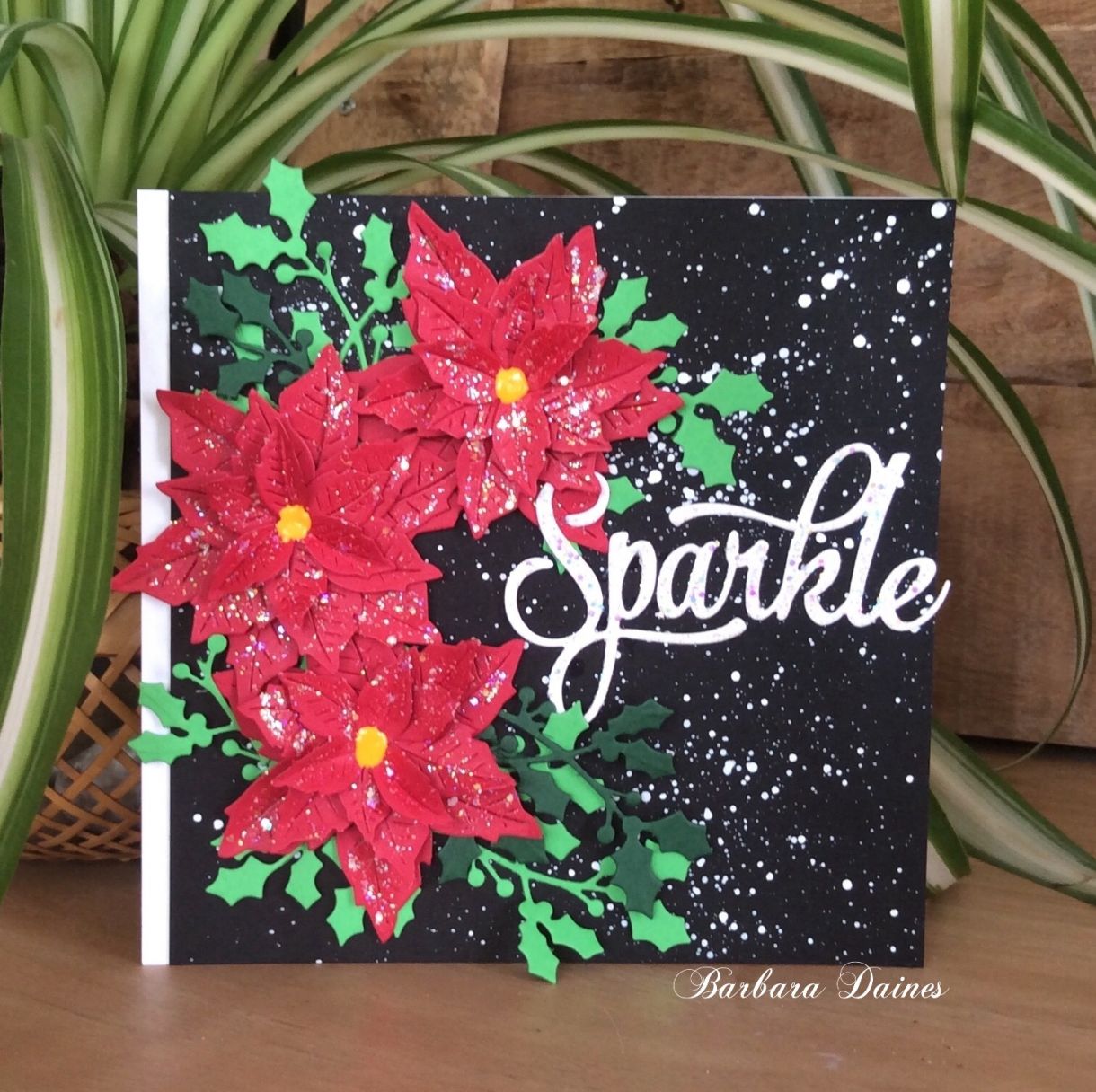 The black 'topper' was layered onto a white linen base card, leaving a small edge showing along the fold. Finally I added some yellow Enamel Accents to the centres of the Poinsettias.
I made a couple of similar cards, using white as a base......which do you prefer ??? Let us know by leaving a comment 🙂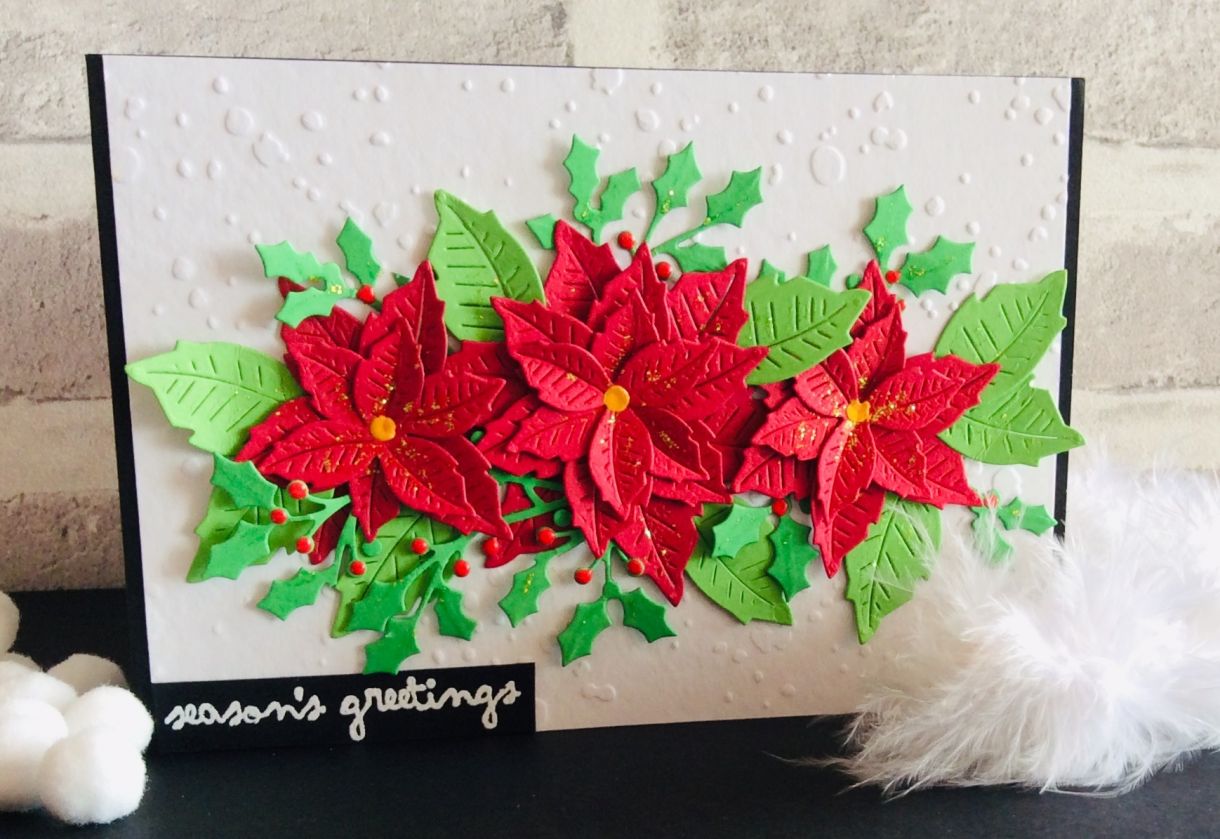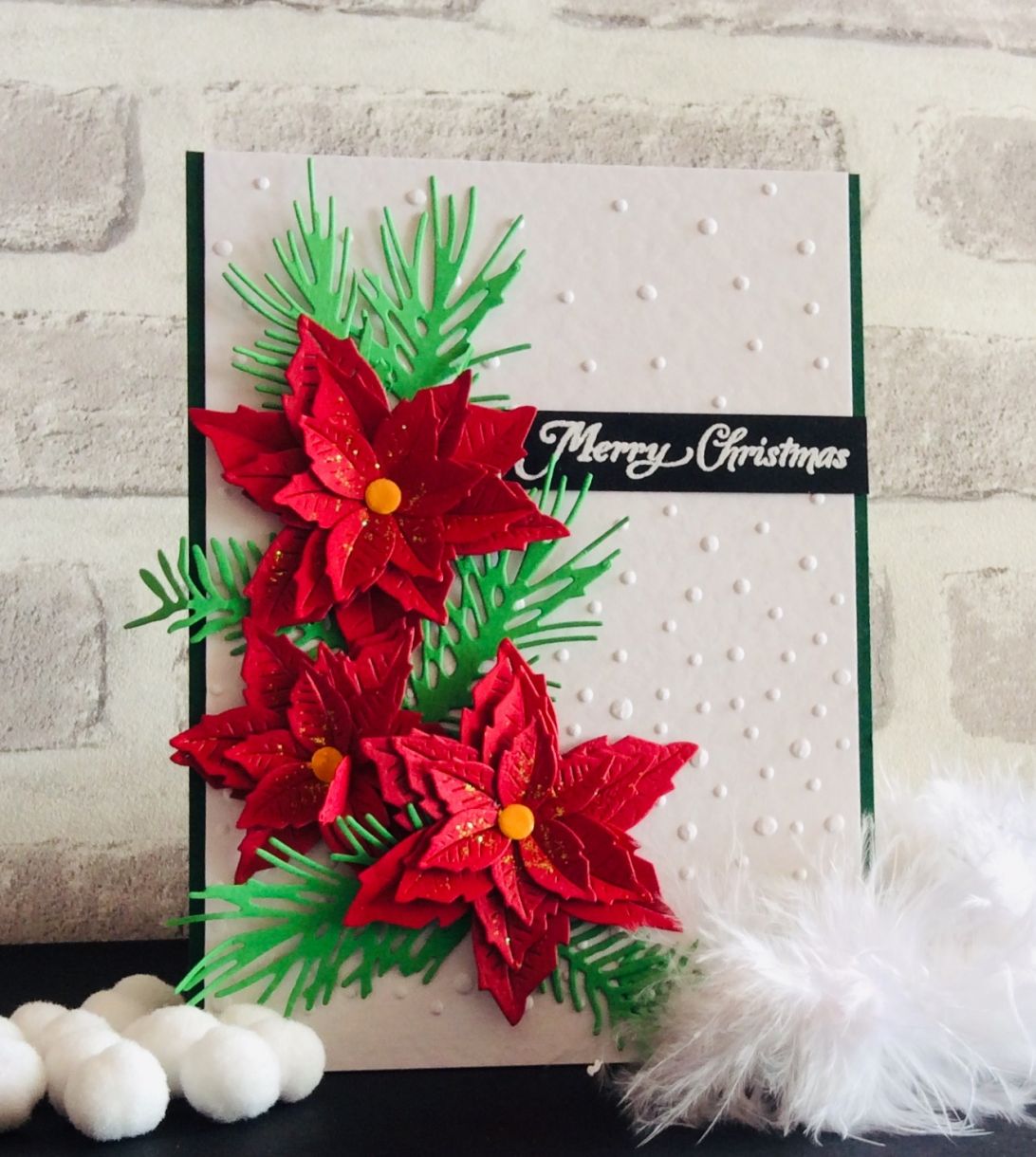 Catch you all soon, happy crafting,
Barbara x