Monochrome Birthday Cards
0
Posted on 16th July 2020 by Sandra Dunne
Filed under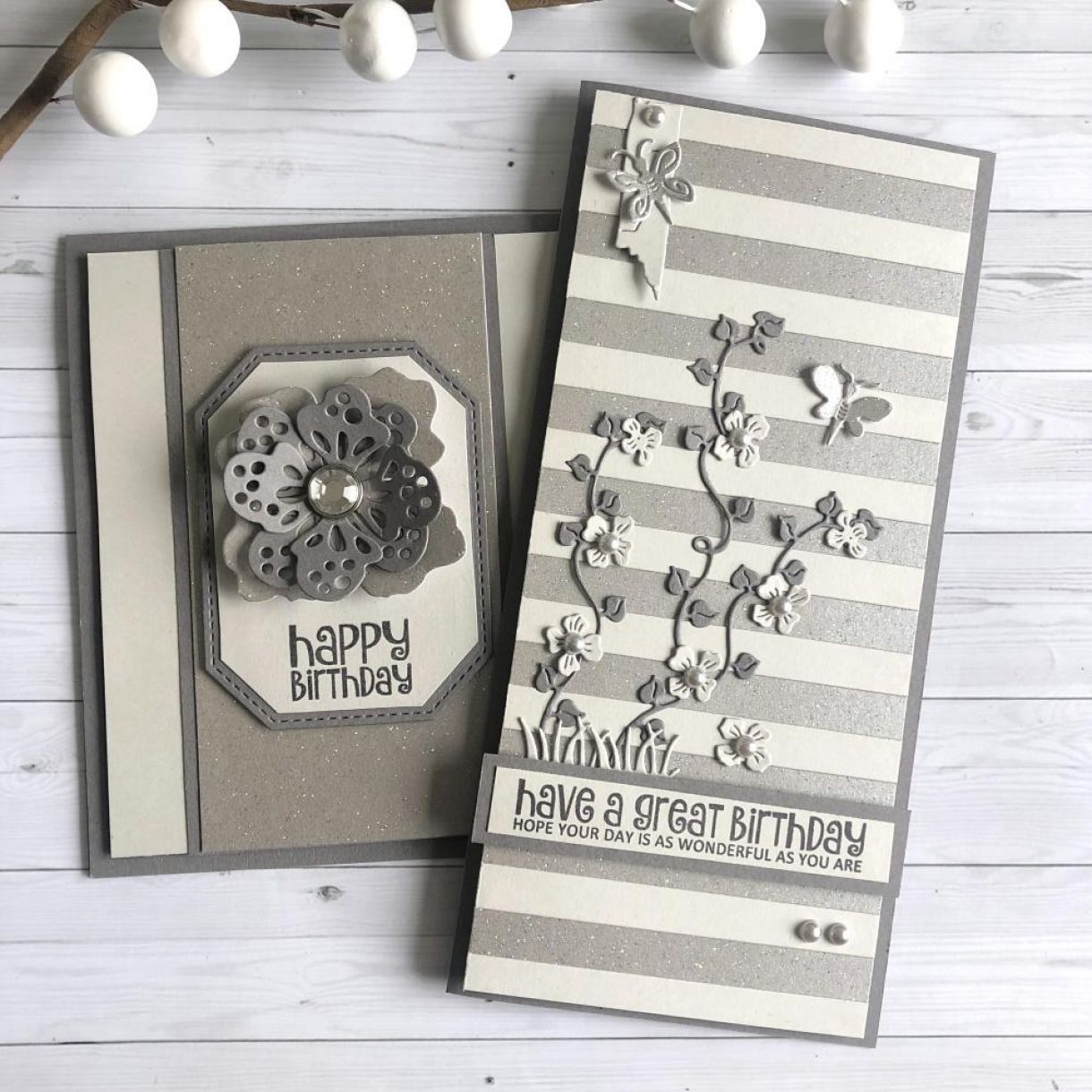 Hi everyone. Today I'm sharing two birthday cards I made using the Five Shades of Grey mixed card packs.
The pack contains:
The first card is a bit of an odd size, as I love the 120mm (4.75") width. It is 5.75" in height, and fits into a small bubble mailer perfectly.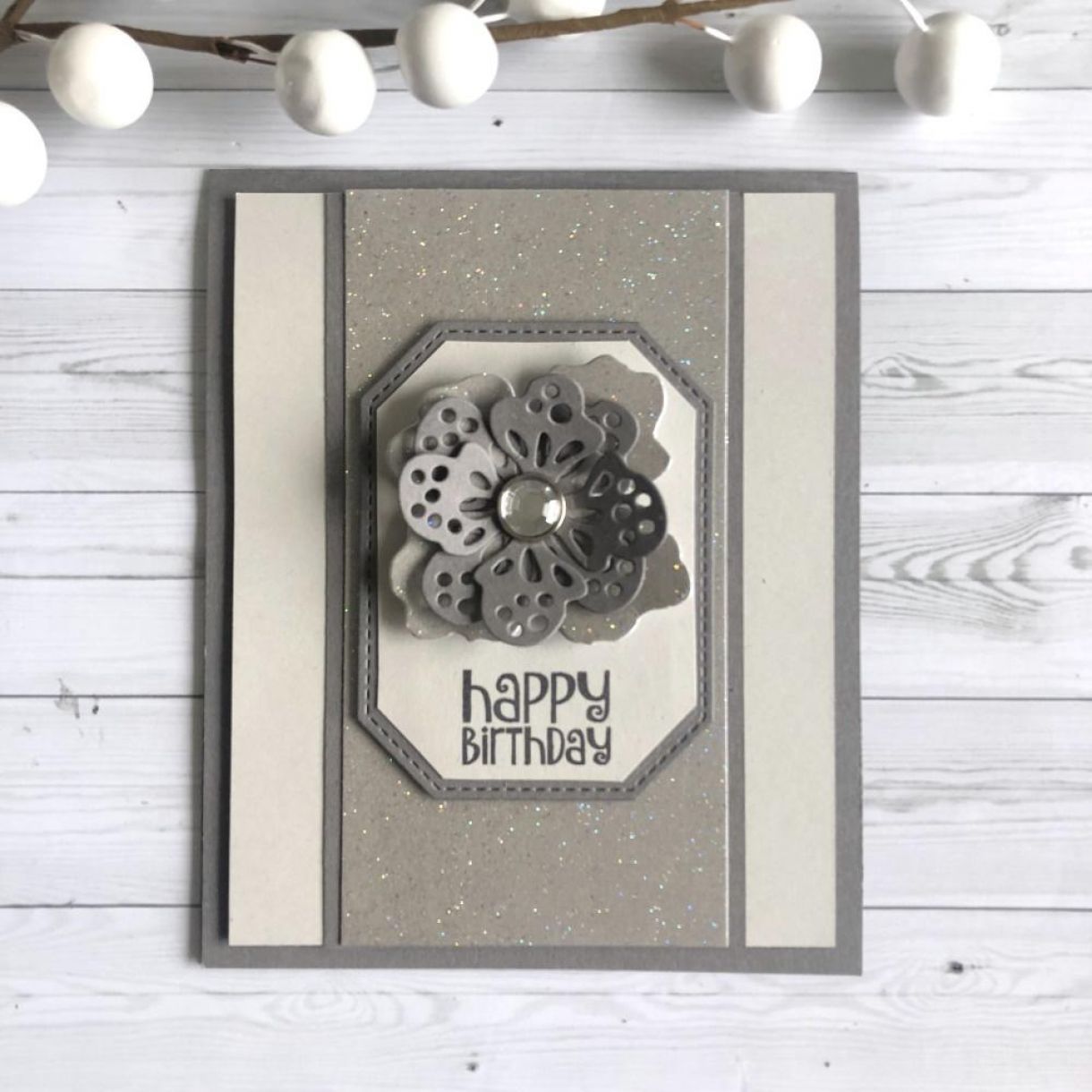 For the card base I cut the darkest grey at 4.75" wide and 11.5" long, scored on the long side at 5.75" and folded in half.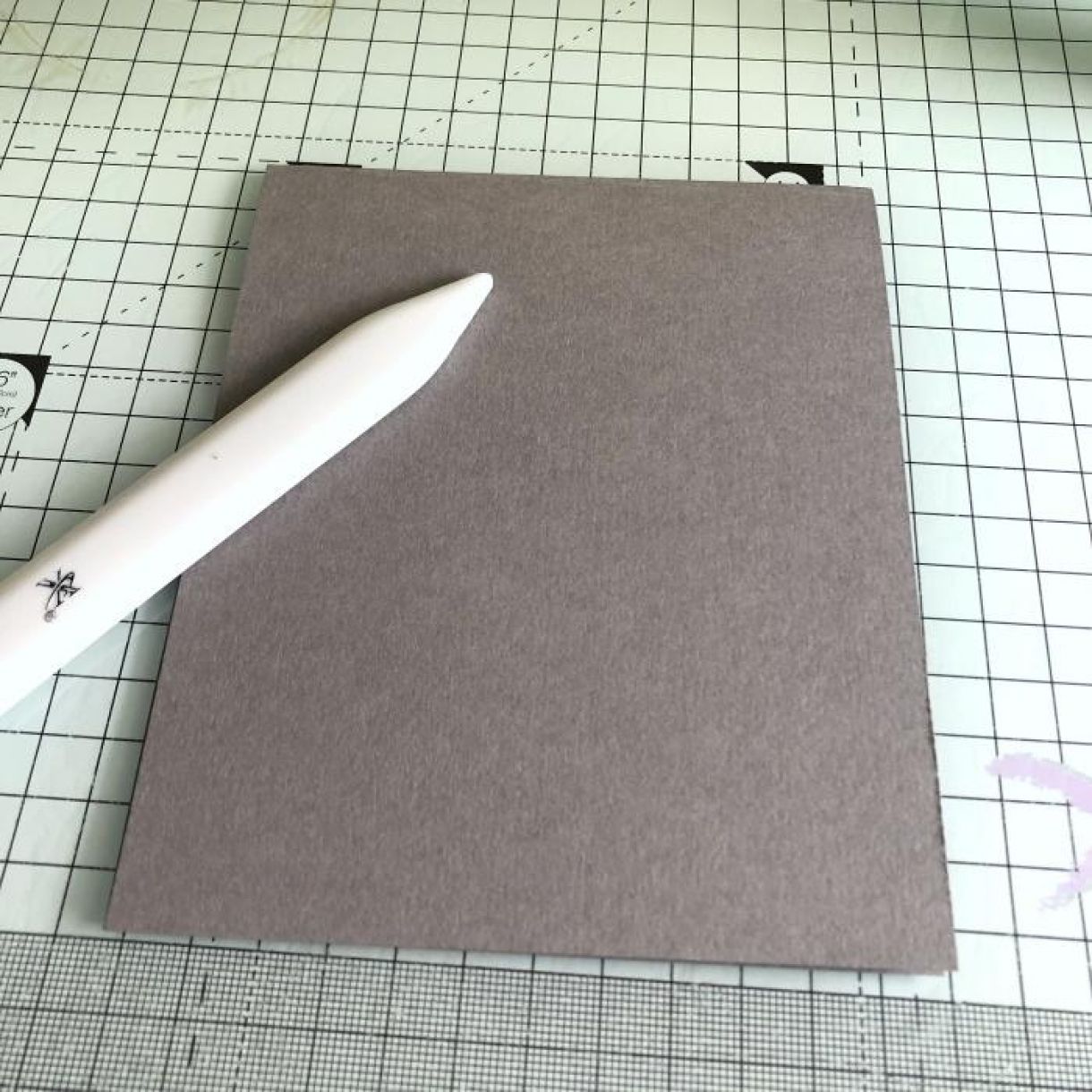 The large layer for the front panel measures 4.25" x 5.25". I also cut two hexagon shapes measuring approximately 3.5" x 2.5" - one in the darkest grey and one in the lightest grey - and I cut the light grey one inside the stitching to make it smaller than the dark grey hexagon.
For the centre strip I cut another piece of the darkest grey at 3" x 5.25" and then I cut a piece of the glitter card at 2.75" x 5.25".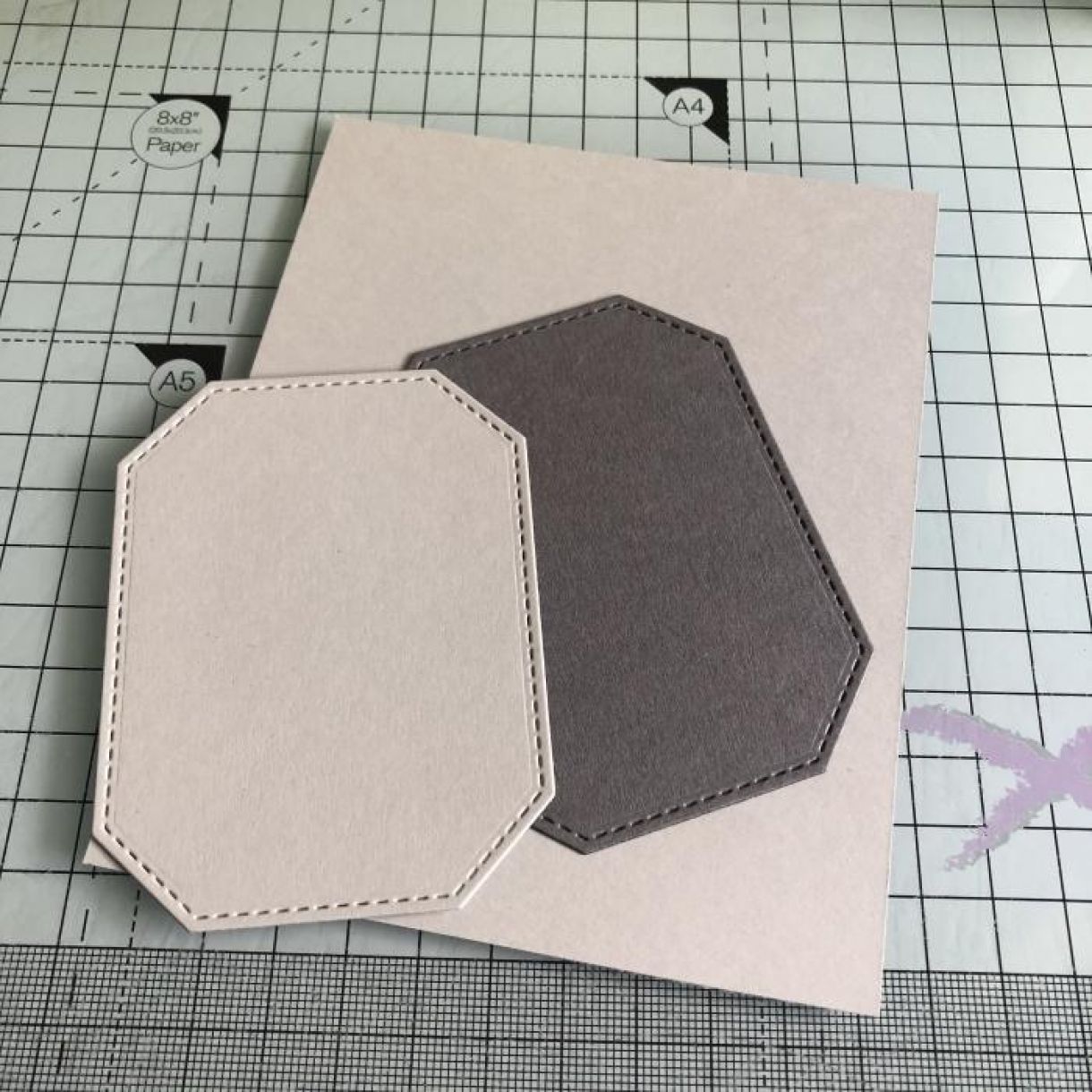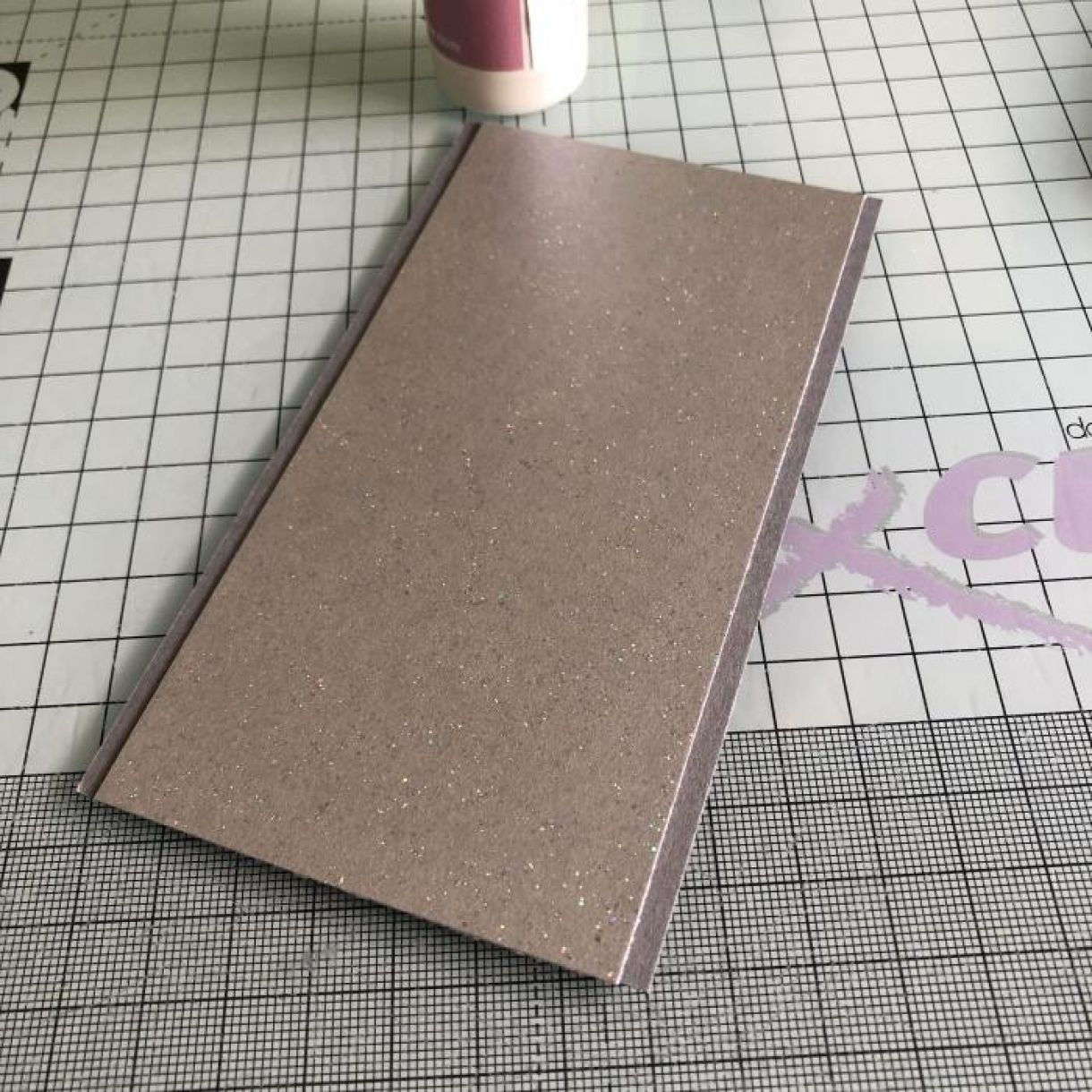 The flowers are cut out using Magnolia Stamps flower dies and the sentiment is from Clearly Besotted Stamps.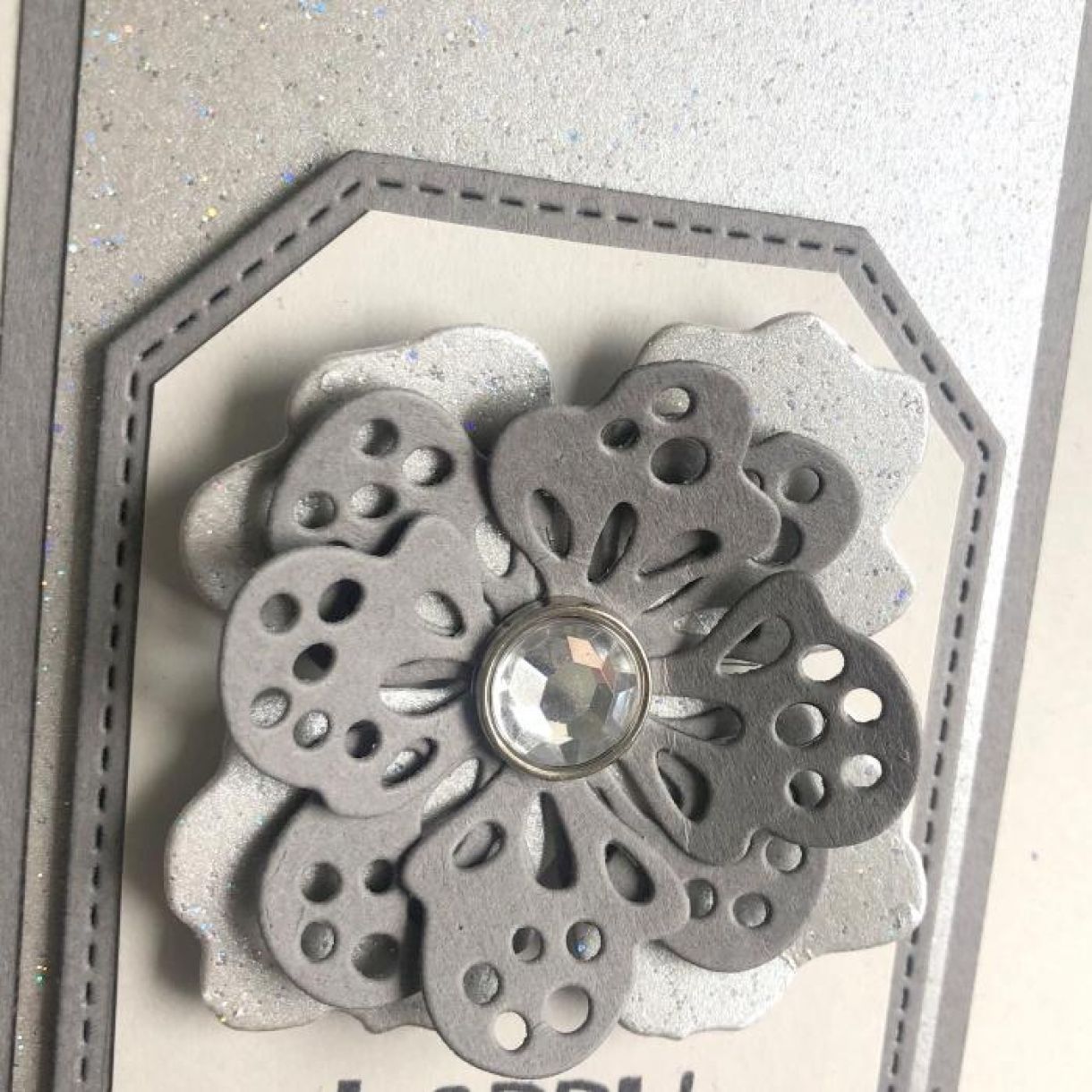 The second card I made is a DL size card, which measures 100mm x 210mm. Cut a piece of card measuring 200mm x 210mm and score on the 200mm side at 100mm. Fold in half and crease well with a bone folder.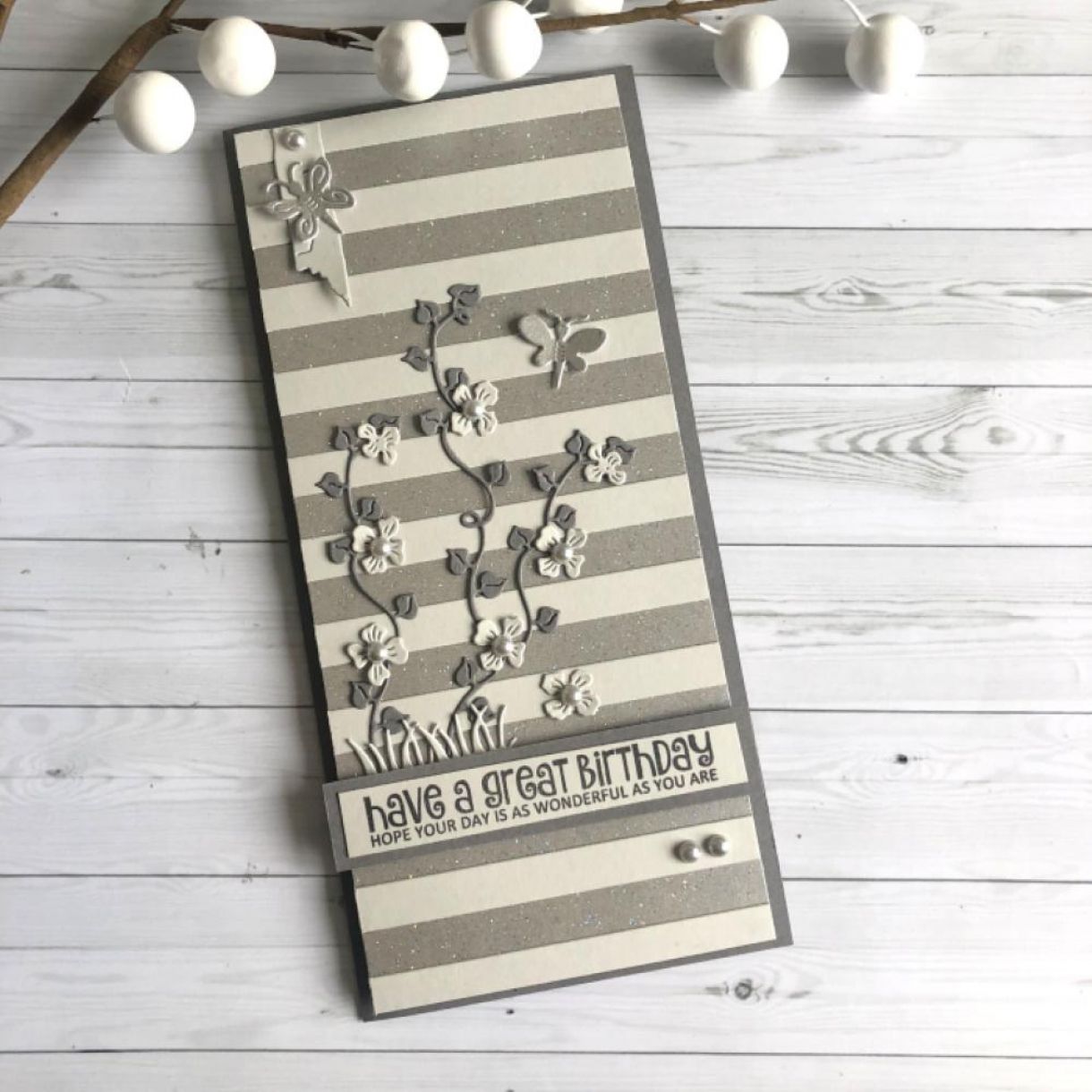 To create the stripes on the front I used a Bold Stripes die from MFT. You need to cut two of them as the card is so long. The die is wider than DL size so I adhered the stripes to the a piece of glitter card measuring 90mm (3.5") x 200mm (8") and then cut away the excess that was hanging over the edges.
The flowers, butterflies, and grass dies used on this card are also from Magnolia Stamps. I added some silvery white pearls the centre of the larger flowers and below the sentiment strip. Again, the sentiment is from Clearly Besotted Stamps.