Mini Easter Cards - Simple Batch Making
1
Posted on 8th March 2016 by Angela Dodson
Filed under Card Making Ideas, Seasonal Crafts, Easter Craft Ideas, Projects And Cards By Type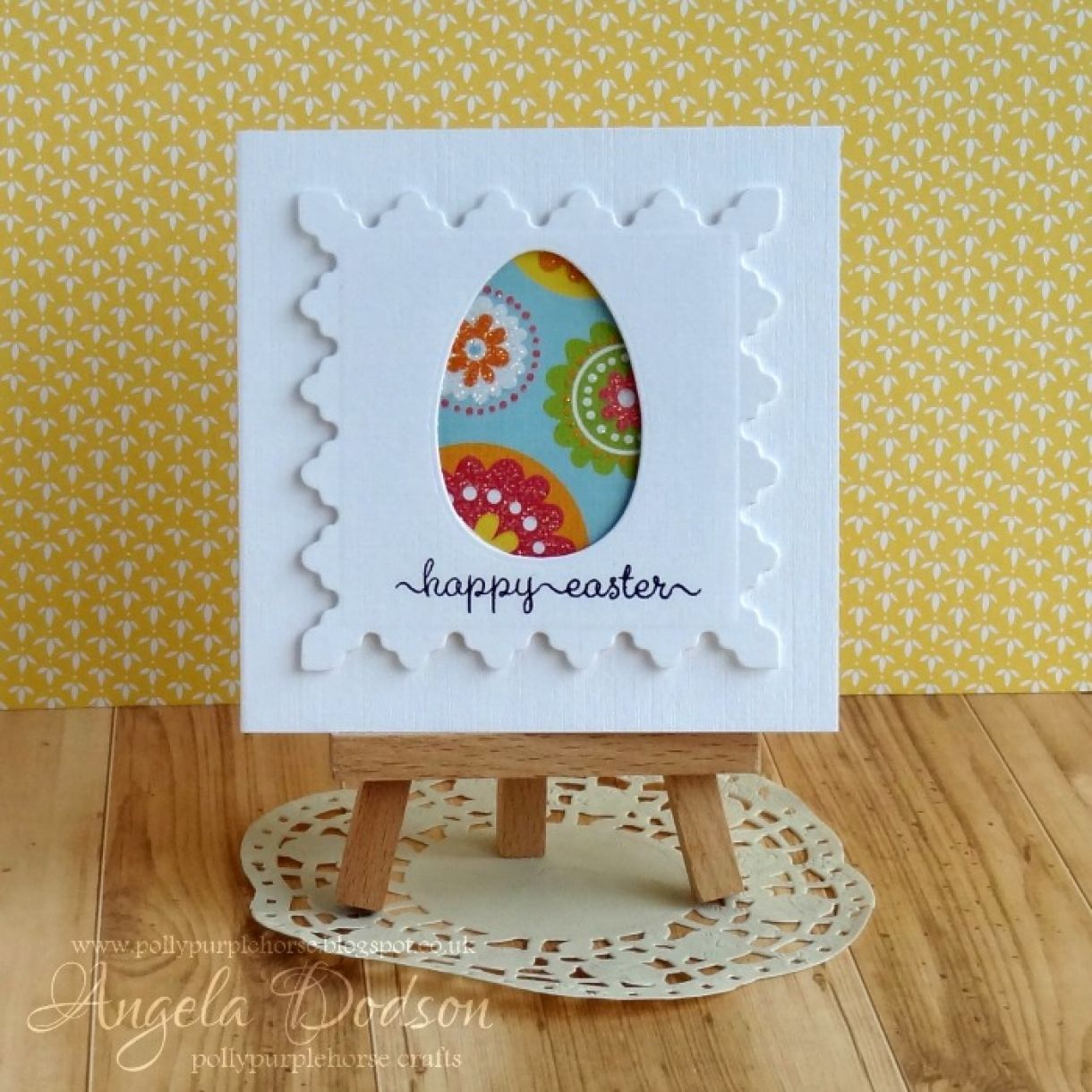 Hello, it's Angela here to share a little Easter card making idea with you. This week we have the popular White Linen effect cardstock on Special Offer and using a textured card such as this always lends an elegant and interesting finish to your designs.
I decided to make some mini Easter Cards using the white linen, some dies, and adding just a small piece of patterned paper and a greeting. For this design I was able to get 2 cards from 1 A4 paper in White Linen by cutting it down to create two 4x4 cards with the offcut being used to cut the 2 panels for the front.
If you've made Easter cards before then you are likely to have an egg or oval set of dies to cut the egg shape. I have also used a fancy square die for the raised panel but you could use any die you have or just cut a plain square if your prefer. This design allows you to easily batch make by cutting all your top panels in one batch, preparing your card blanks in advance and just having a stash of small squares of pattern paper from leftovers or scraps.
Step by Step:
I started by cutting my A4 sheets of White Linen card to measure 8 x 16 each (setting those pieces aside for card blanks later). I used the waste to die-cut my panels using a shaped die just over 3" square. I stamped a small greeting of 'Happy Easter' using black ink directly across the bottom of the die cut shape. (You could use peel offs or handwrite if you prefer).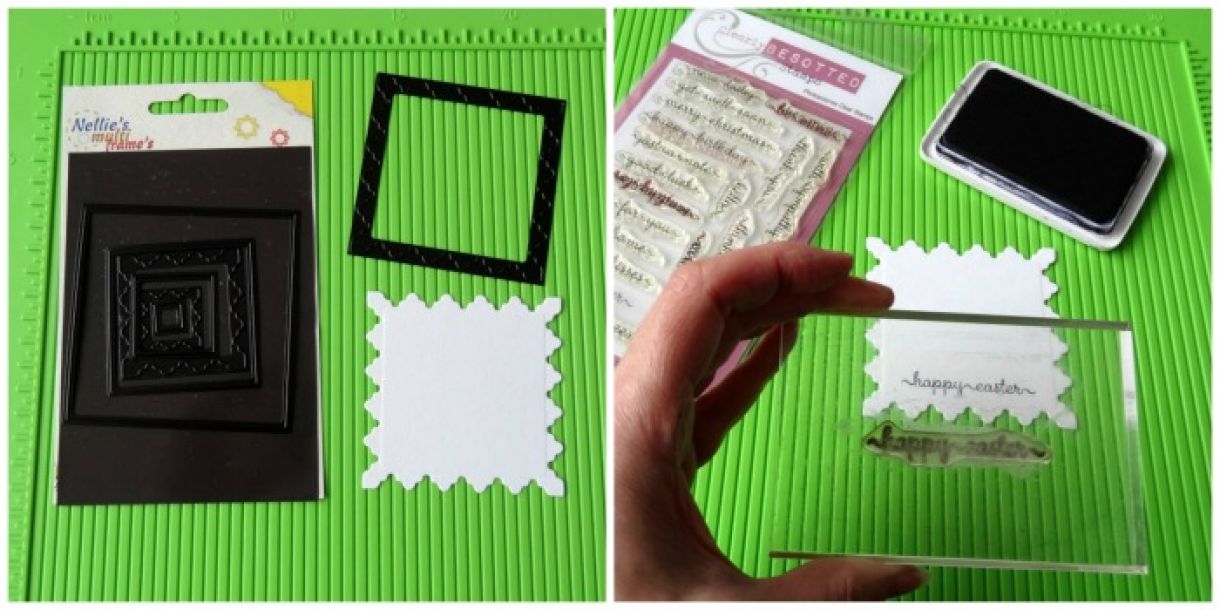 Taking a small (2" high) egg or oval shaped die, position centrally and just above sentiment, use a small piece of washi tape to hold in place to die cut. Remove the cut out egg shape and washi tape (save cut out for other makes) to reveal egg shaped aperture.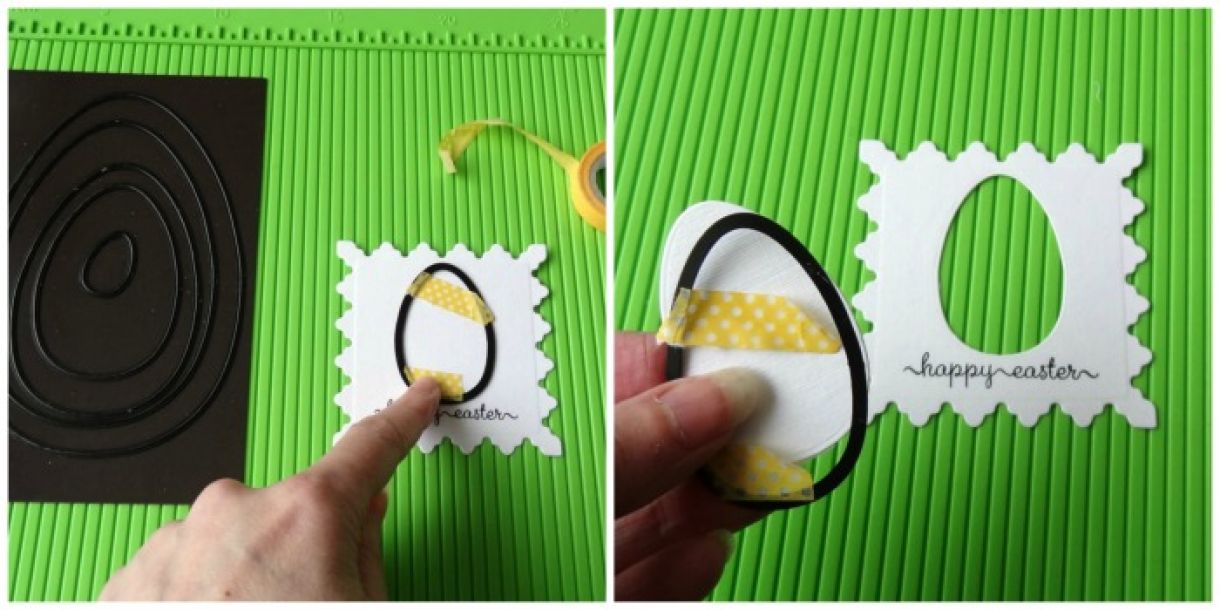 Next take scraps of pattern paper and cut into squares to fit behind the aperture.
Prepare your card blanks by cutting the 8x16 pieces in 2, then score and fold to create 4x4 card blanks with fold to side.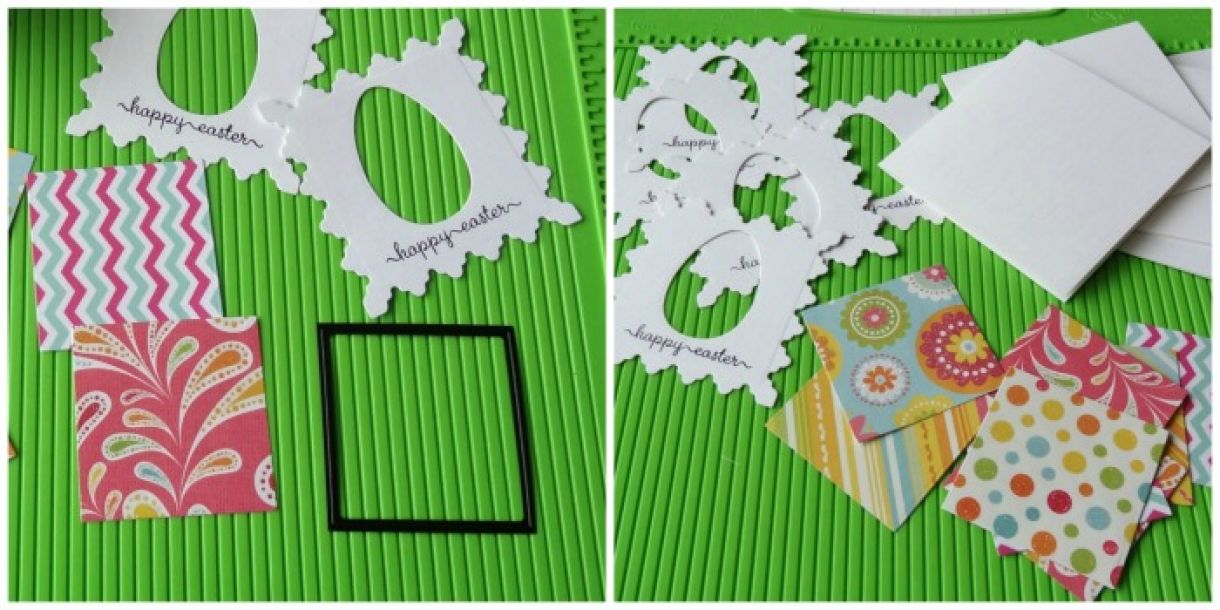 Glue the pattern paper squares to card front for quickness (you can use d/s tape if you prefer).
Add 3D foam pads to back of aperture panels and position panels centrally over patterned papers. You now have a batch of handmade, hand stamped Modern Easter cards.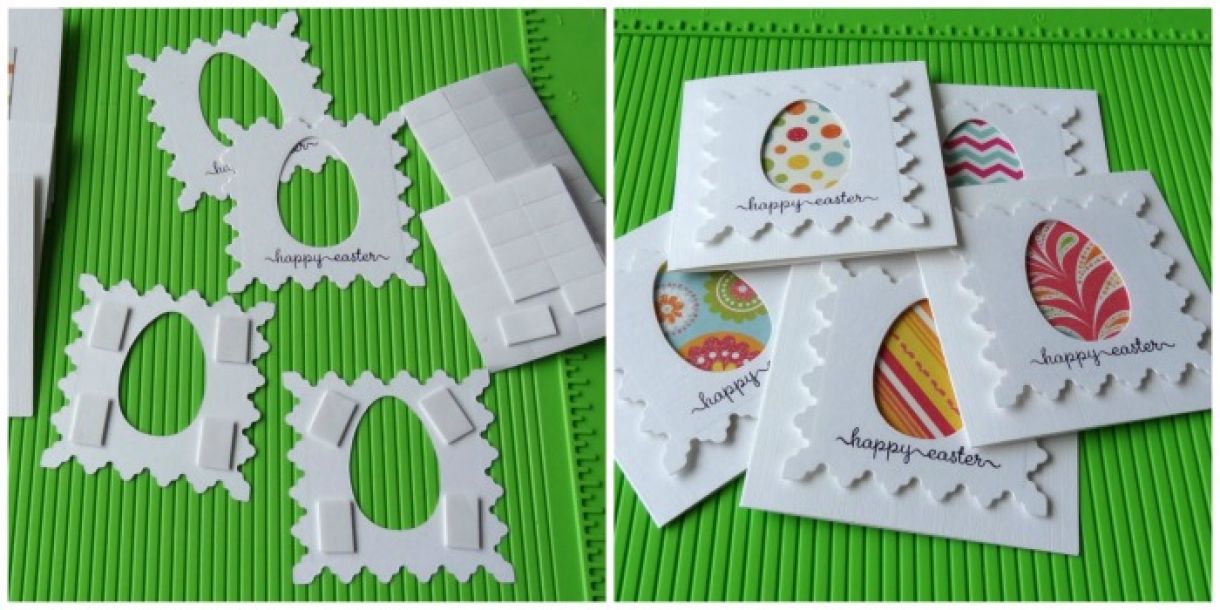 This is a great way to use up your scraps of pretty paper or perhaps you have some inked or stamped master-board pieces to use up? You can make these mini cards in larger sizes if you prefer or why not embellish with sequins or bows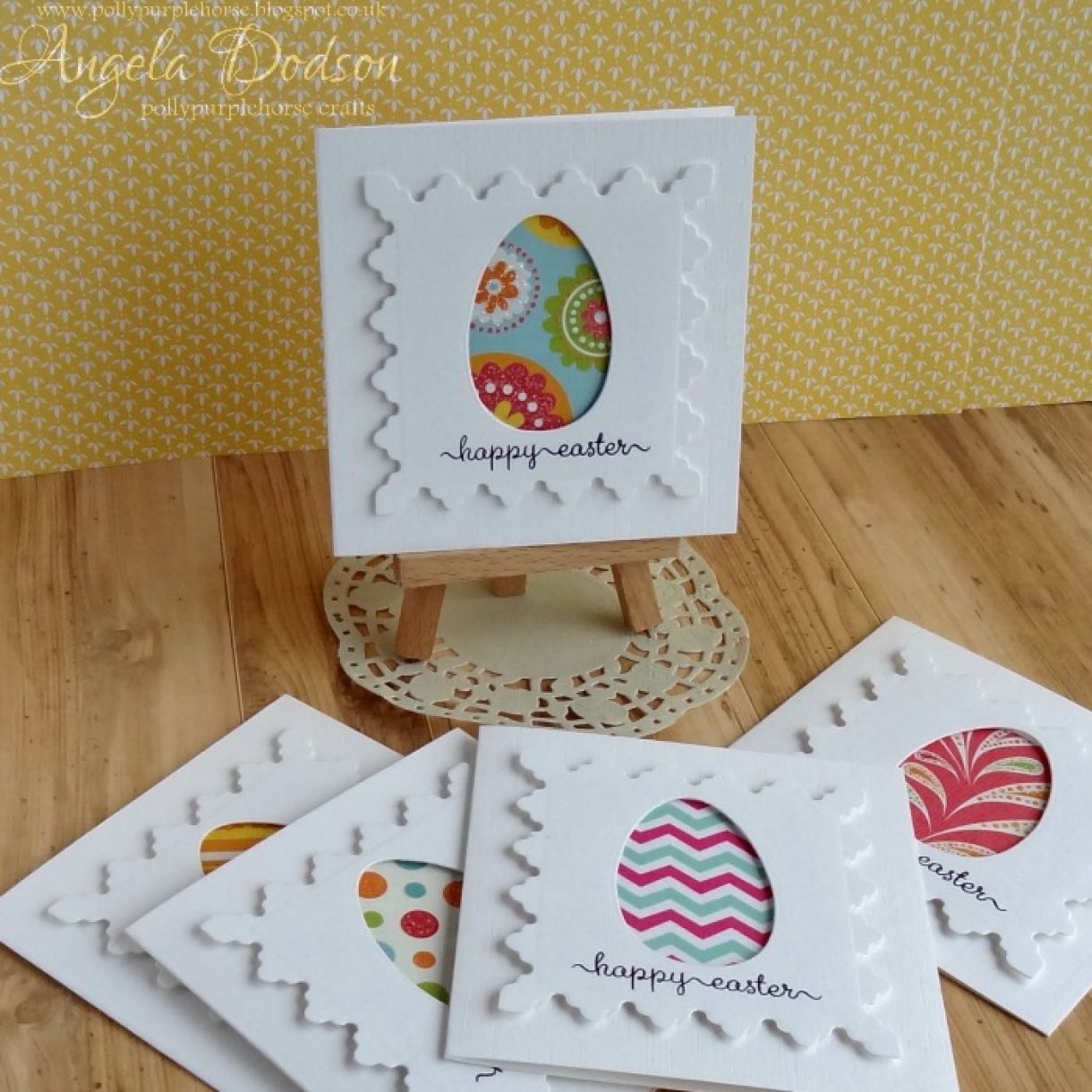 Materials Used:
White Linen Card – Special Offer - Papermilldirect
Nellies Multi Frames #MFD012 Square
Xcut Dielicious Nesting Dies - Easter Eggs
Jet Black Ranger Archival Ink Pad
Sweet Little Sentiments stamp set - Clearly Besotted
Cosmic Shimmer Glue, 3D Foam Pads
Scraps of patterned paper