LOVE(ly) in Pink
0
Posted on 10th February 2021 by Barbara Daines
Filed under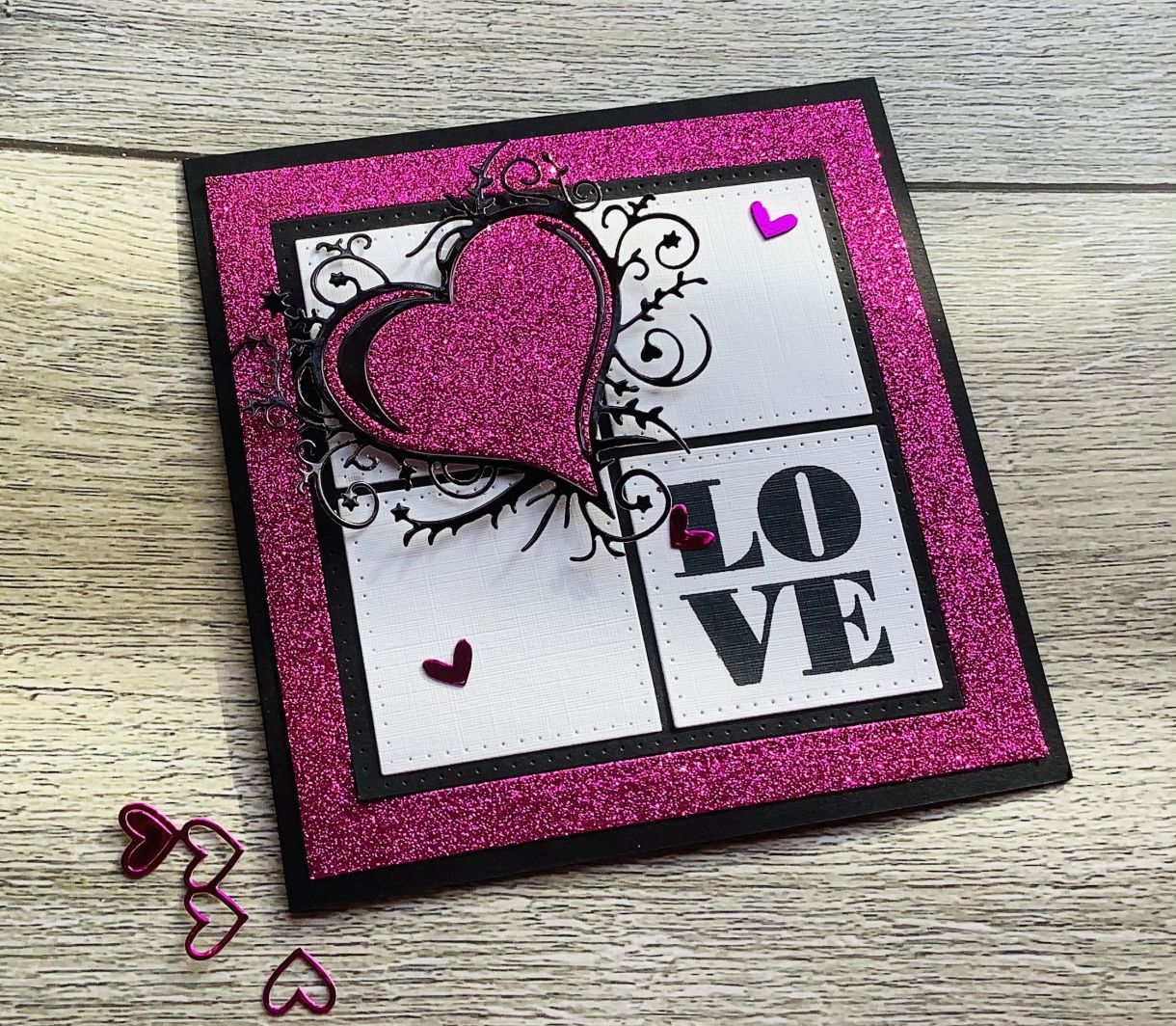 Hello again, crafters......Barbara here from the design team with a pretty card which could be used for Valentine's Day OR just to tell someone you love them at any time.
As always, I gathered all my products together before starting. On this card I've used the following :-
Papermilldirect card, in White Linen 255gsm, Ebony Cumbria 270gsm, Cerise Ink Glitter 220gsm, and tiny scraps of Cerise Pink & Black metallic.
Sizzix square dies
Heart Die
LOVE sentiment stamp from Dovecraft.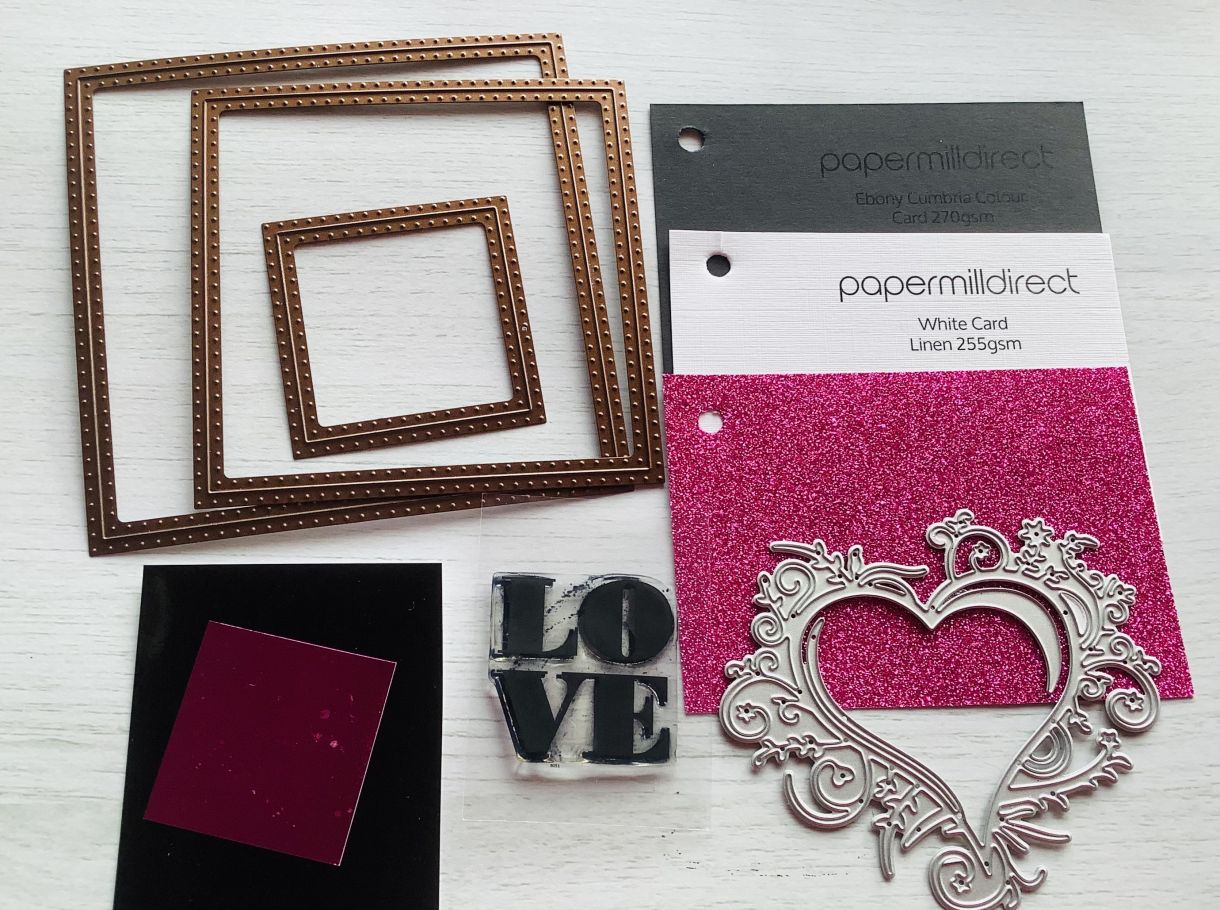 1. I cut a 6"x6" card base from the Ebony card and a frame of pink glitter card. This started out as a square, but the glitter card is too nice to waste, so I cut the middle out 😄
I then cut the heart in black metallic & cerise, some tiny hearts from cerise metallic, 4 squares from white linen and an extra piece of ebony to fill the centre of the frame.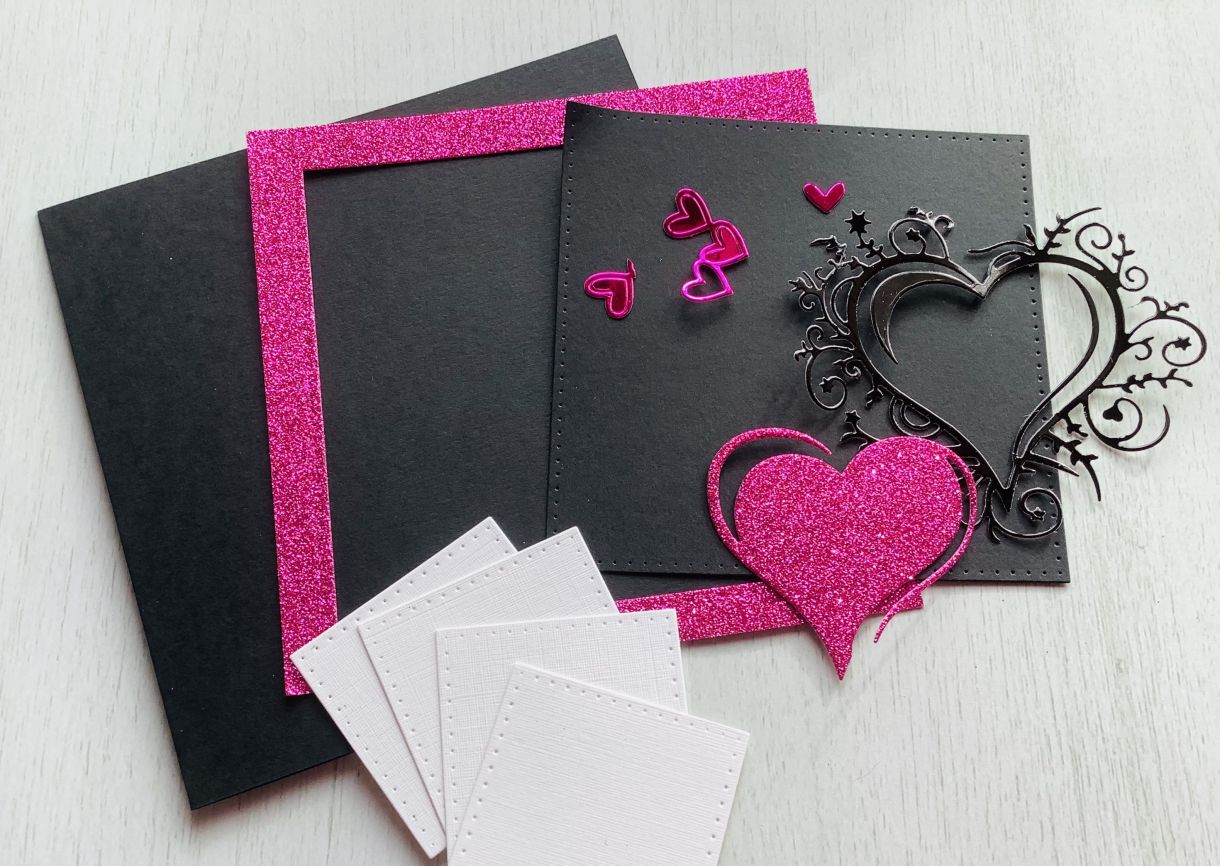 2. I flipped over the heart, and carefully joined both pieces together with sellotape. It doesn't look too pretty on the back, but no one sees it, so no problem.
The frame was adhered to the base card and the ebony matt placed in the centre.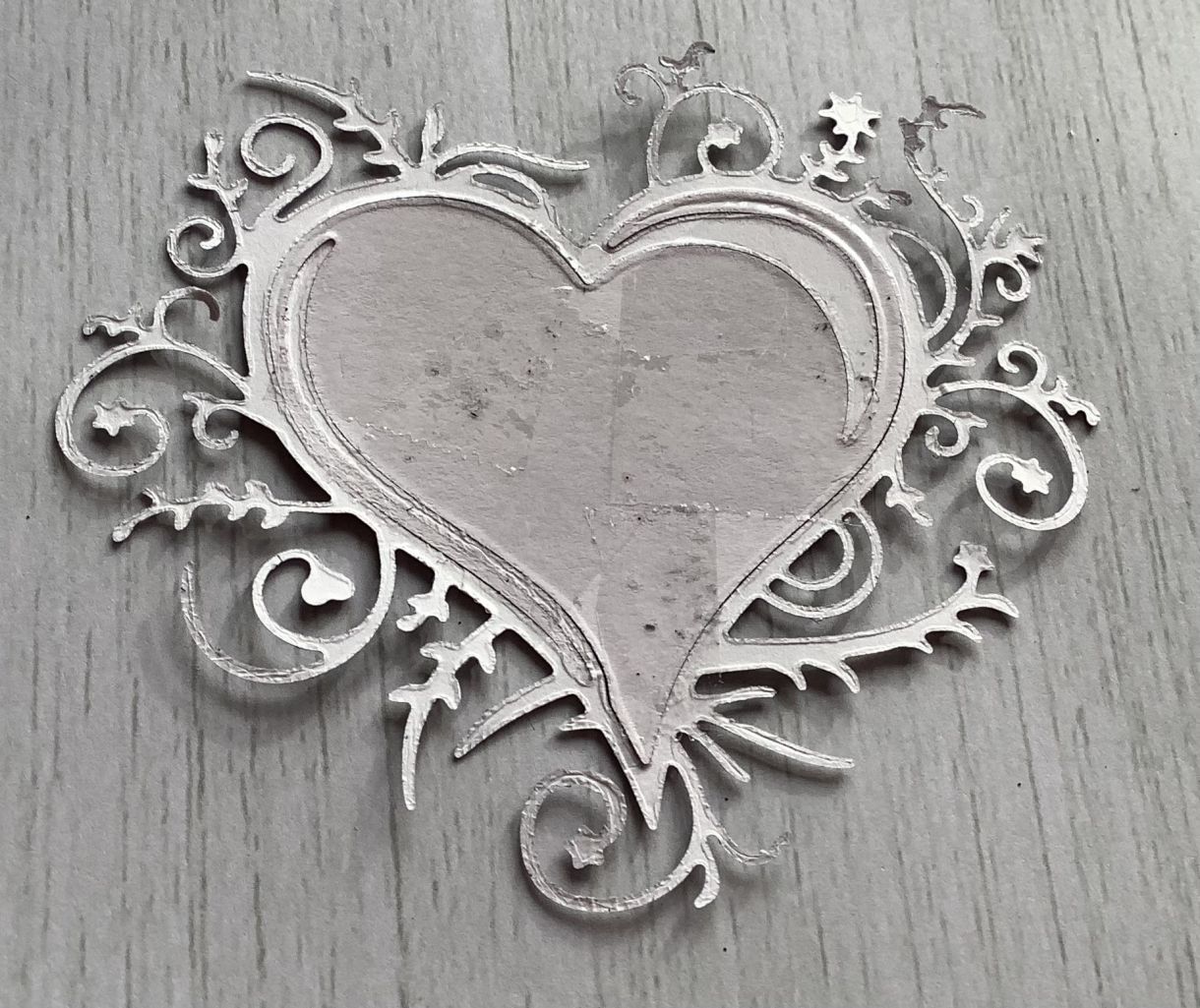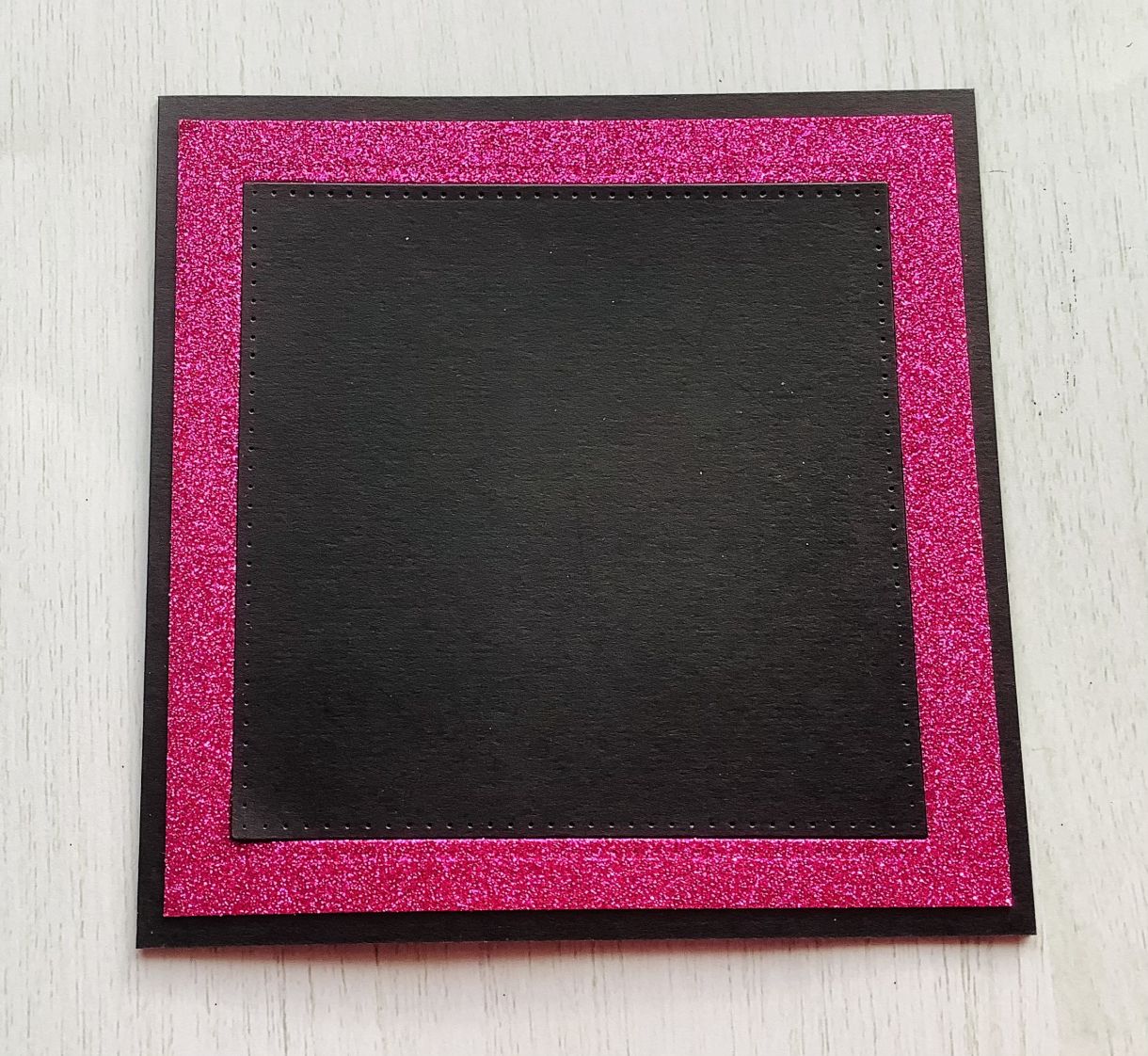 3. The sentiment was stamped in black, then all parts assembled, to finish. I added three tiny pink metallic hearts (one hid a little smudge on the 'L' )
I used wet-glue (Cosmic Shimmer) on the white squares.....it made them so much easier to position.
I used three double-sided foam pads to give the heart, height.
And that's it done......I love quick cards, and who wouldn't love that amazing pink glitter card? There are lots more gorgeous colours in the glitter range, so I'll be using it again soon.
In the meantime, stay safe & happy crafting,
Barbara x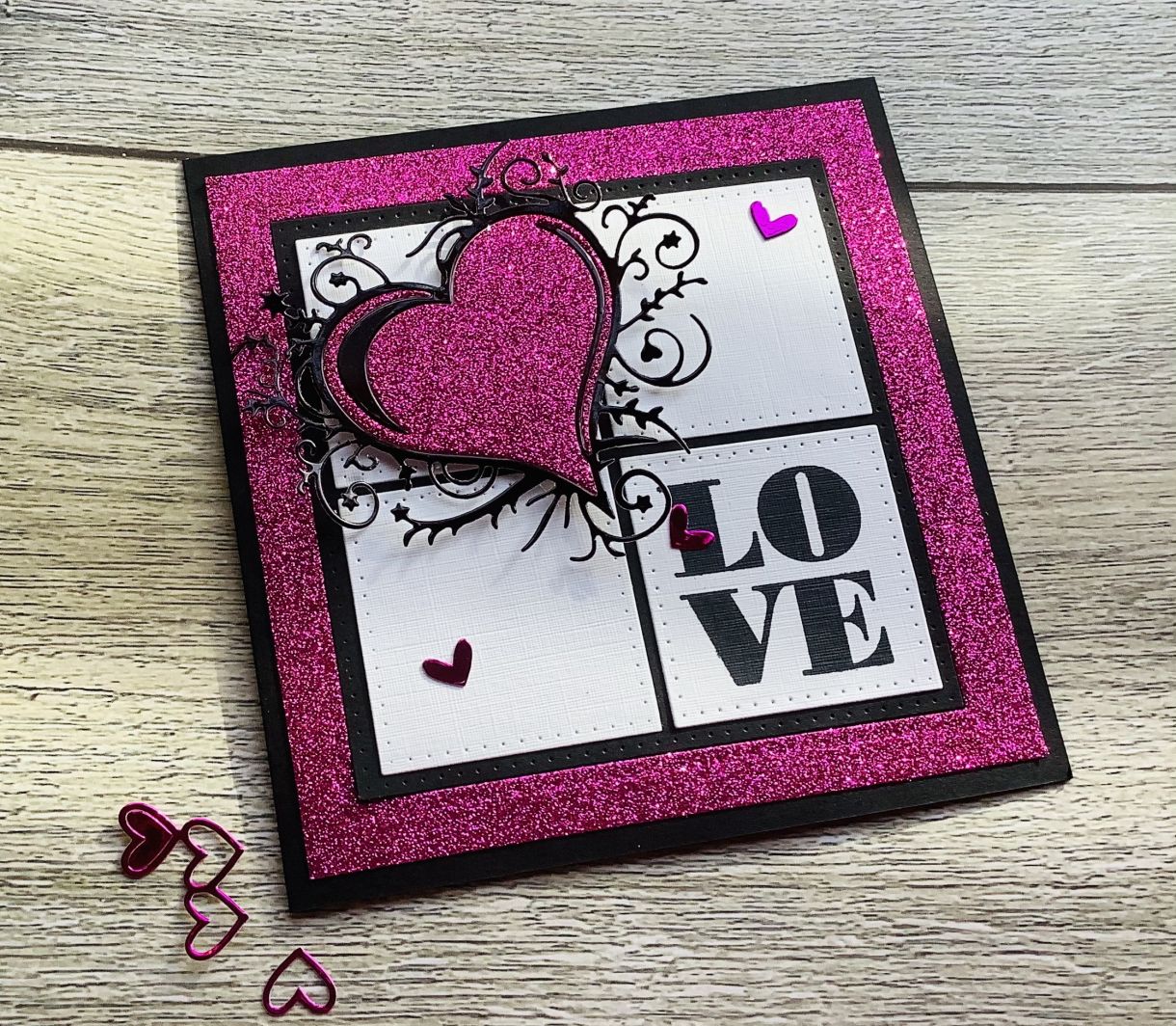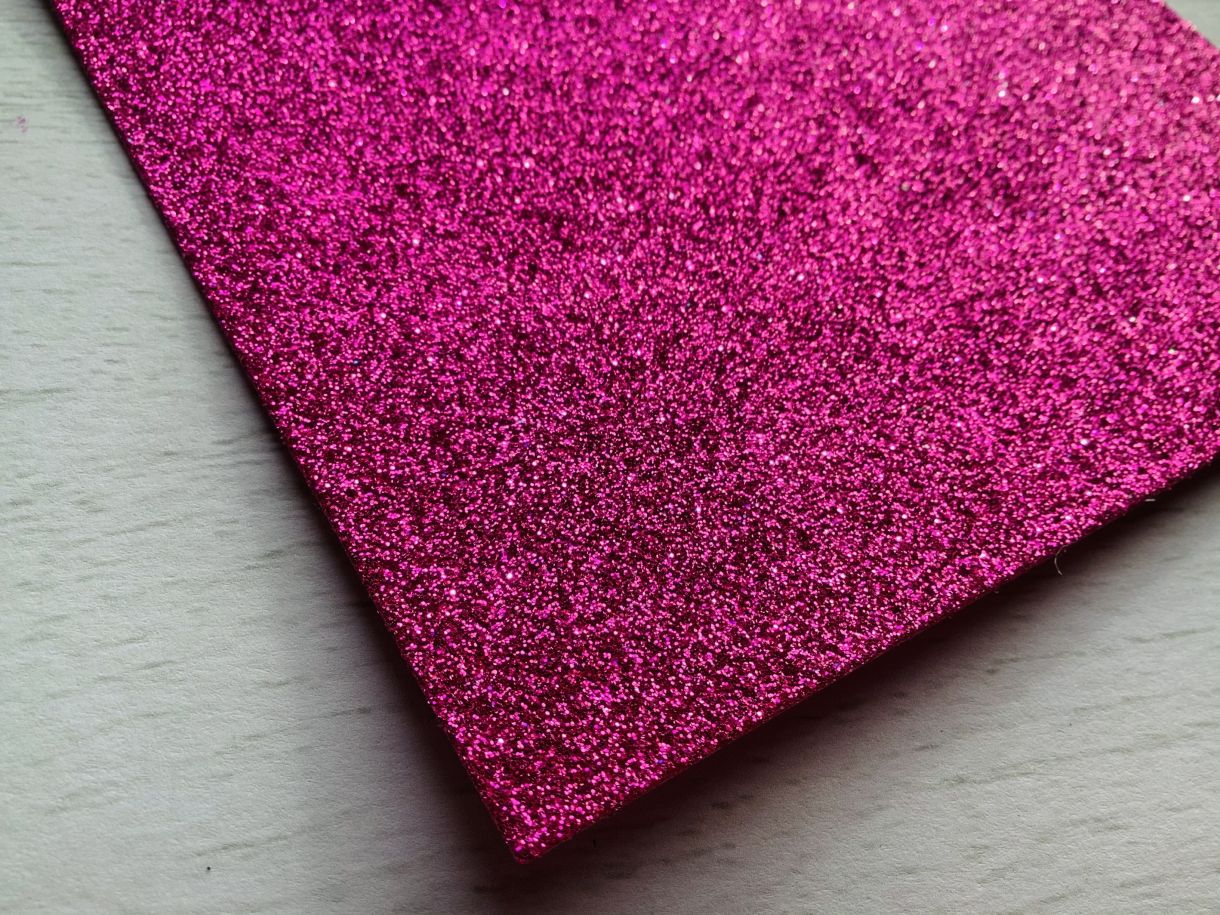 A close-up of the Cerise Pink Glitter card ❤️