Intricate Paper Cuts
0
Posted on 5th April 2019 by STACEY BONE
Filed under Paper Cutting
Hi everyone its Stacey! Today's blog post contains some of my recent delicate paper cuts. I've always admired people's paper cut art and decided to give it a whirl myself. Extremely pleased with the outcome!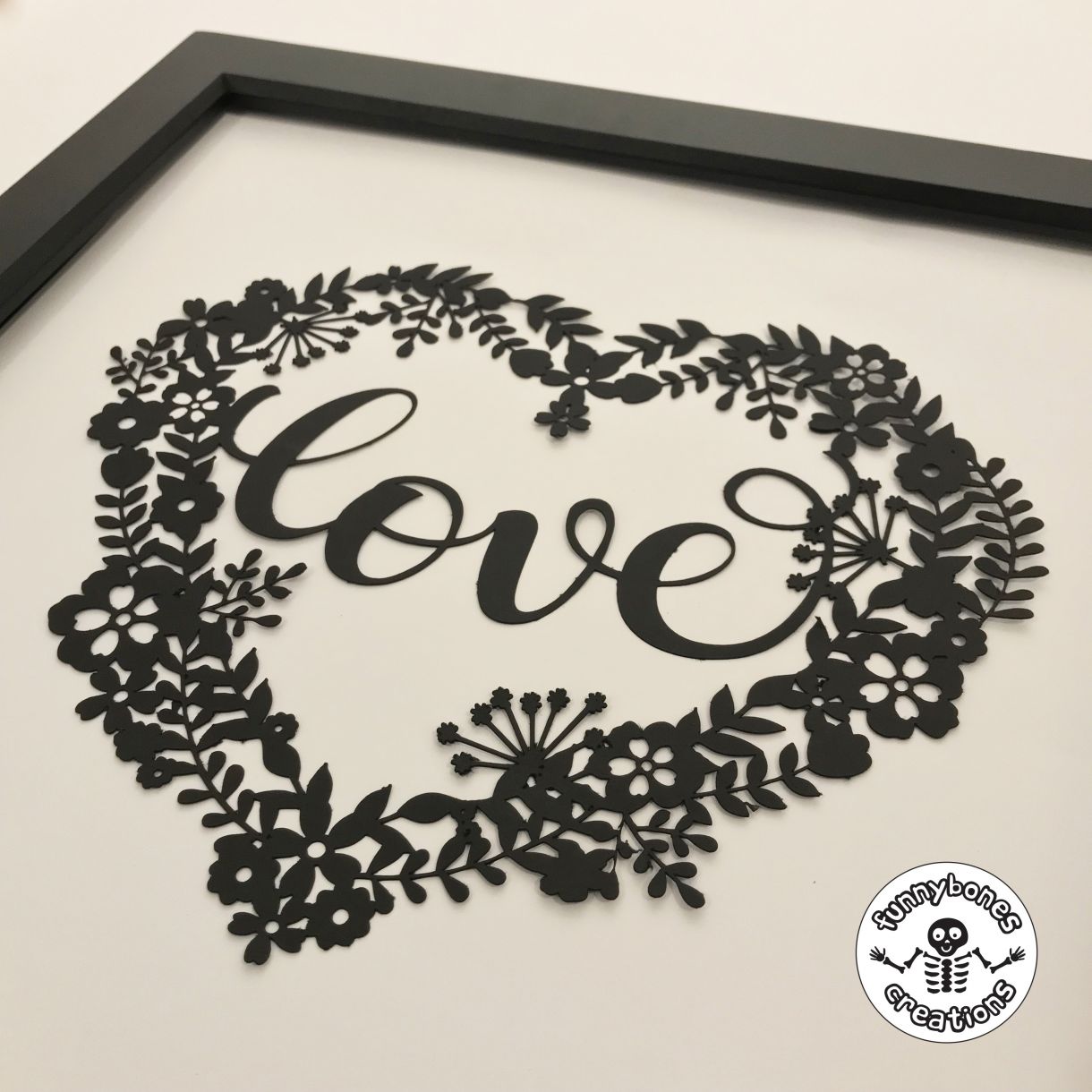 Each cutting took some time to create digitally in Illustrator – this is how all my creations begin. I started with a selection of flower and foliage vectors and began arranging them into my desired shape. I chose to make heart and circular shaped patterns. Getting the positioning of each floral element to my liking took the most time but it was worth the extra time to get it just right.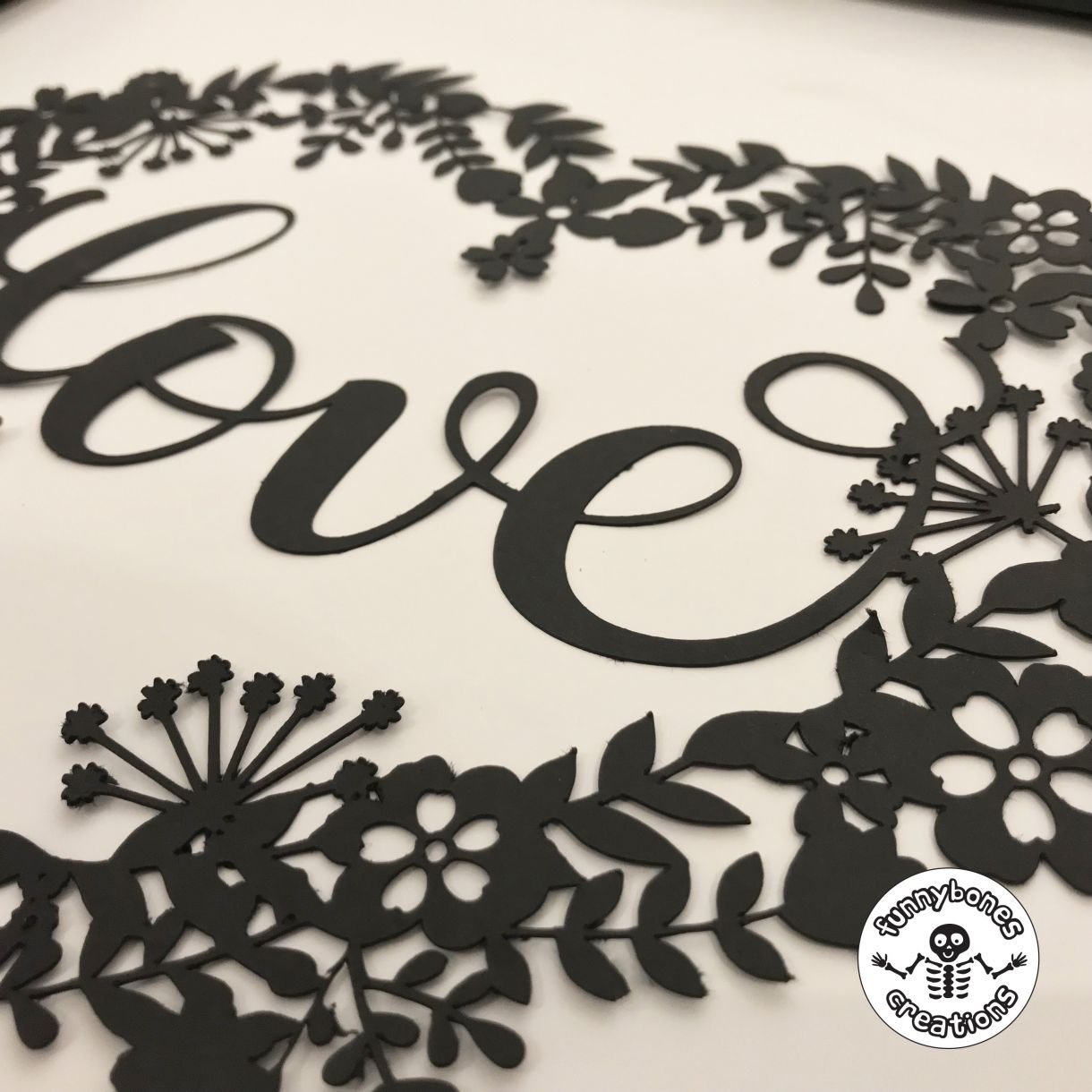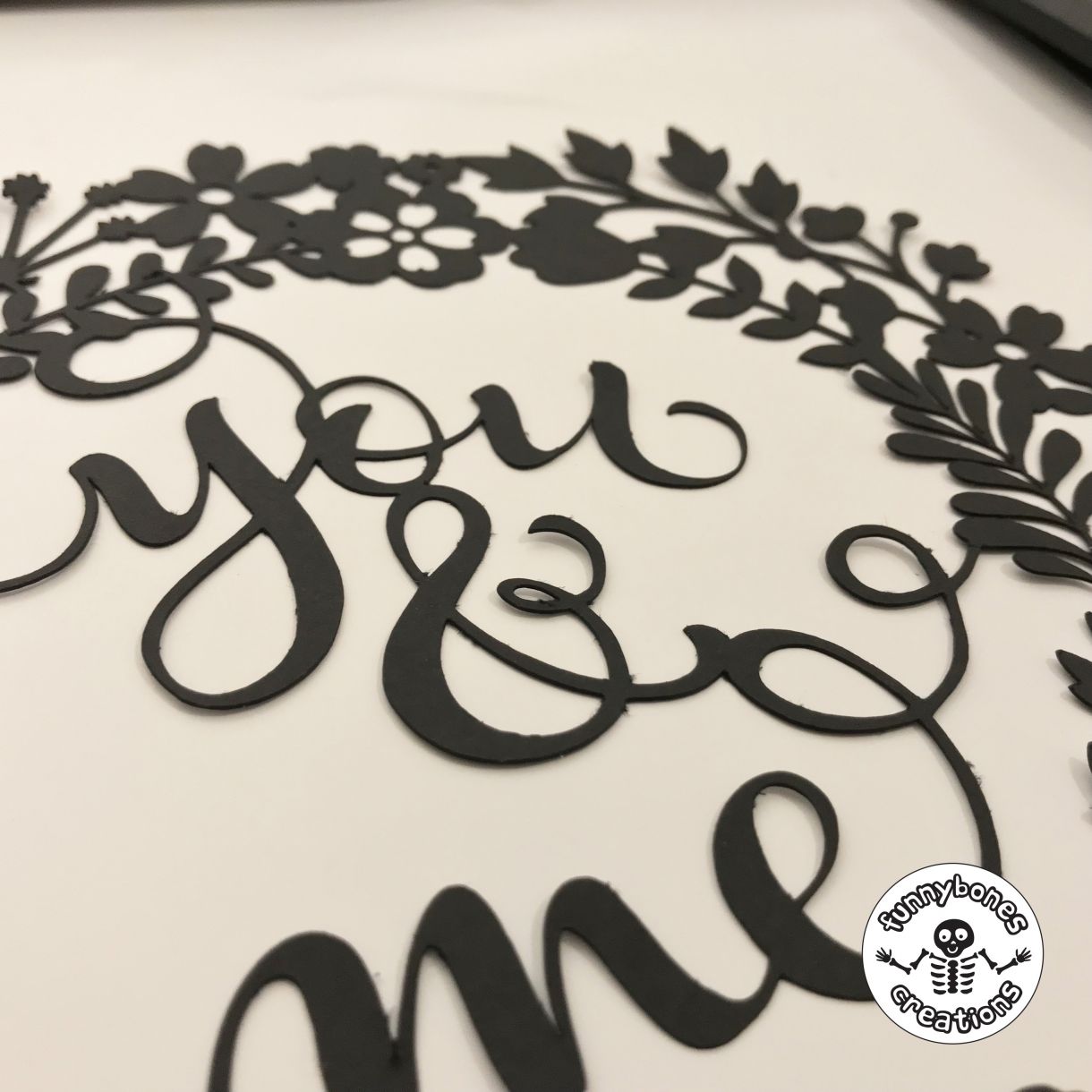 Once I'd arranged all the elements in place I used the pathfinder unite tool in Illustrator to connect all the elements together. It's a great tool for merging shapes in to one.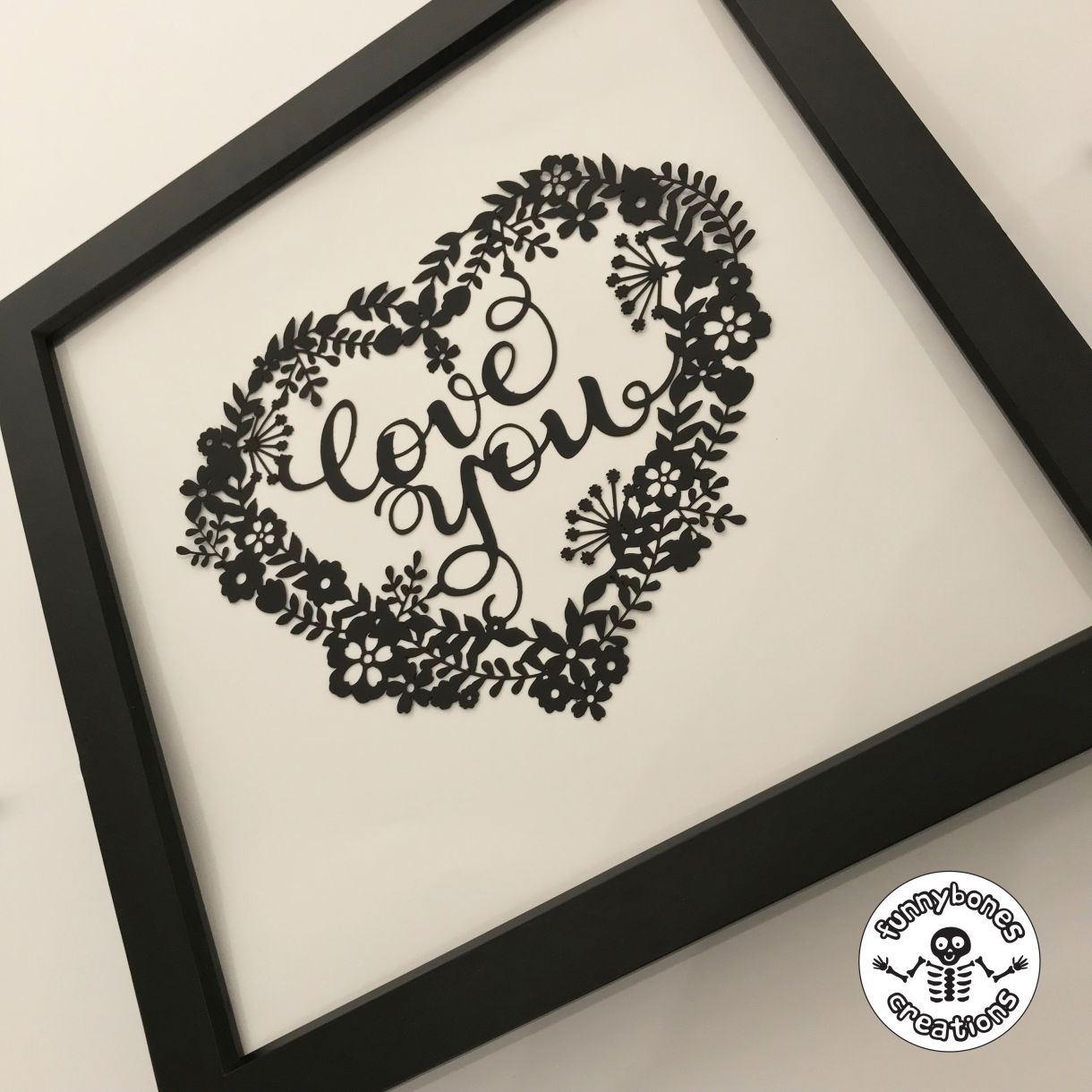 To save the pressure on my fingers; as hand cutting these creations takes a very long time; I used my trusty cutting machine to help out. Each file was saved as an svg file and loaded to the design space for cutting.
I cut my creations using black card 250gsm.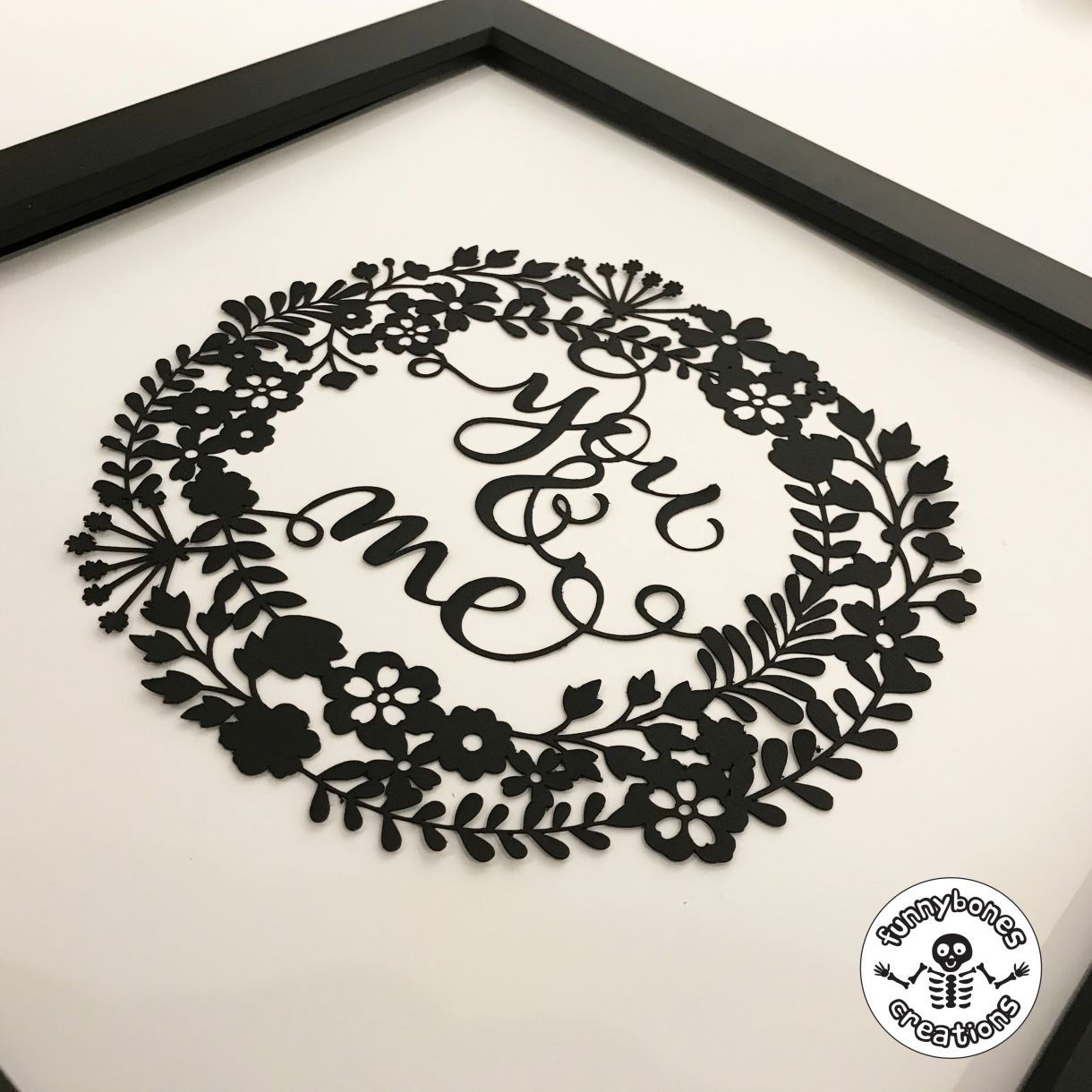 The card is a great weight for this style of work, especially with how delicate the design is.
To finish off my pieces I mounted them on to white card super smooth and popped them in to frames for hanging.
Don't they look great!