Hello Beautiful
0
Posted on 28th June 2020 by Sandra Dunne
Filed under
Hi. Today I'm sharing a card that took a bit of time to make but it was worth it in the end. The colours I've used for today's post is Pastel Pink, Blue and Plain White.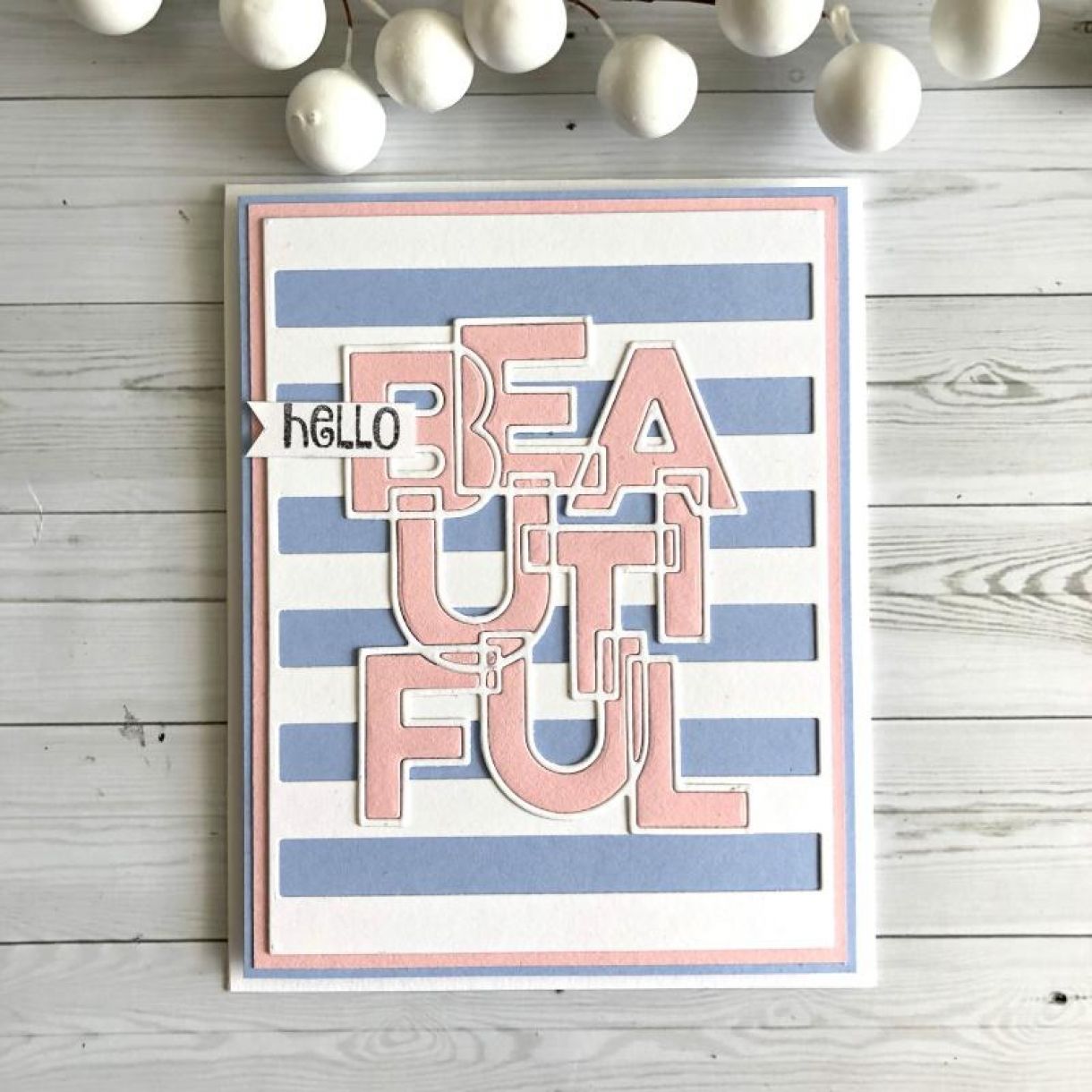 First I made a card base measuring 4.5" x 5-5/8". For the layers I cut blue at 4.25" x 5.25" and pink at 4-1/8" x 5 1/8". From the white card I cut bold stripes using a die from MFT. I cut a blue layer the same size and adhered it behind the stripes. Then I adhered all the layers together and used foam tape to stick it to the card front.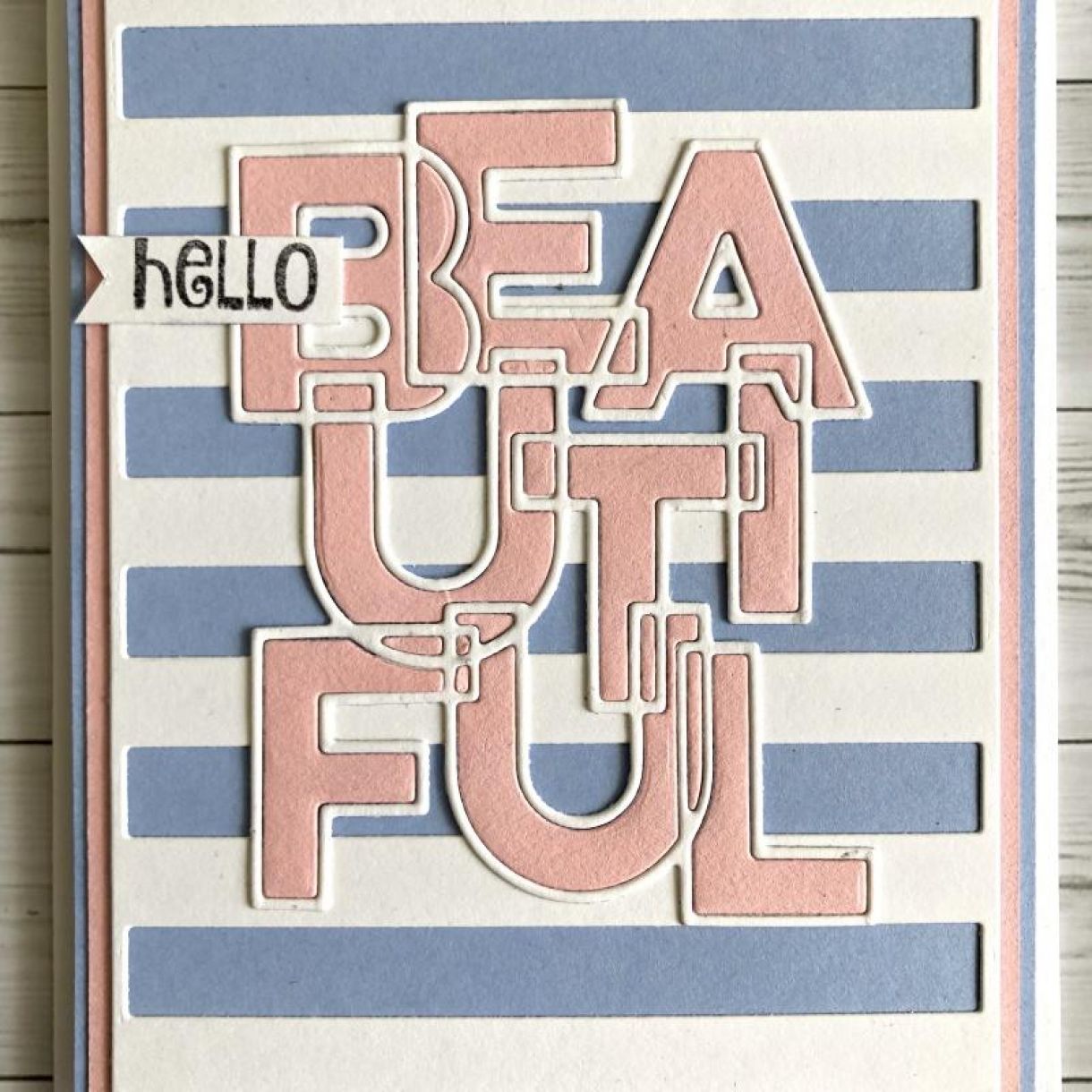 To create the sentiment I used the Bold Beautiful die from MFT. I first cut it out in white card and removed all the inner pieces, keeping just the outline. Then I cut it out again in pastel pink and paper pieced it to fill in the outline. This was a bit painstaking when it came to the tiny pieces - trying to hold them and glue them at the same time was tricky.
I stuck it directly down onto the card front, using wet glue. Finally, I stamped a sentiment on a strip of white card and fishtailed it with a scissors.
That's it from me for today. I hope you're inspired to create something, and don't forget to share on our Facebook Community Page.