Heart Shaped Paper Punches
0
Posted on 6th January 2015 by Papermilldirect
Filed under Seasonal Crafts, Valentines Day Crafts
Heart Punches are useful for paper crafters and wedding stationers all year round, but especially popular when thinking about making handmade Valentine's day cards and gifts. You can use them in lots of clever ways, from making simple handmade Valentine's Day cards through to stunning works of art for your loved ones. Our Valentine's Day Pinterest Board has lots of great examples. You can punch paper hearts from whatever paper and card you find, magazines, card stock, newspaper, photographs, packaging - the little snippets of text or images will look fantastic when adhered to card blanks.

Valentine's Day Craft Supplies - take a look at our latest discounts!
Types of Paper Craft Punch
We've looked at a number of Heart Paper Punches available to buy from different brands - do you have one, we'd love to hear what you think of it? Post a little review in the comments!
Cute Envelopes with punched out heart shapes! - Found on Etsy
There are lots of different types of punches and this post is just to give you an understanding of the different types available before you start shopping! There are standard lever punches, 'squeeze' punches, handheld punches which resemble pliers and also punches which can cut right in the middle of a page. The latter is of most use if you plan to use the punch to cut out hearts and let the background show through - but if making confetti then a small handheld punch will be good for speed. We'd love to know what you use and which type of punch you prefer and cuts cleanest through our card stock - do leave us a comment.
X Cut Large Heart Cutter Punch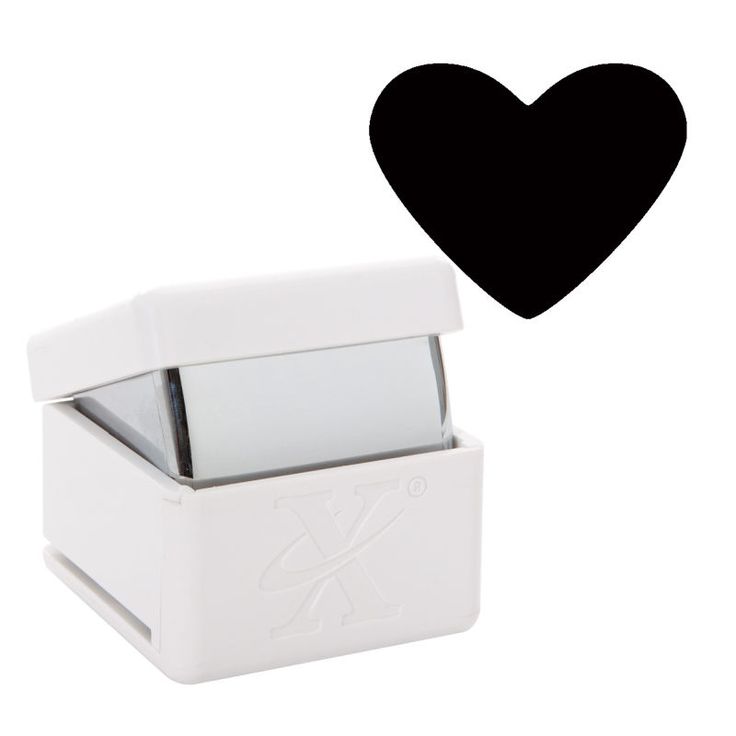 This large heart punch from X-Cut fits in the palm of your hand and cuts paper, thin foam (up to 1mm), vellum and cardstock (up to 300gsm) It makes hearts 1 inch across. Perfect for Valentine's Day craft ideas!
Martha Stewart Heart Shaped Paper Punch
Martha Stewart has lots of great heart shaped punches, including this handheld punch. It has a reach of 2 inches and cuts hearts 'confetti size' at 1/4 inch across.
Fiskars Heart Shaped 'Squeeze' Punch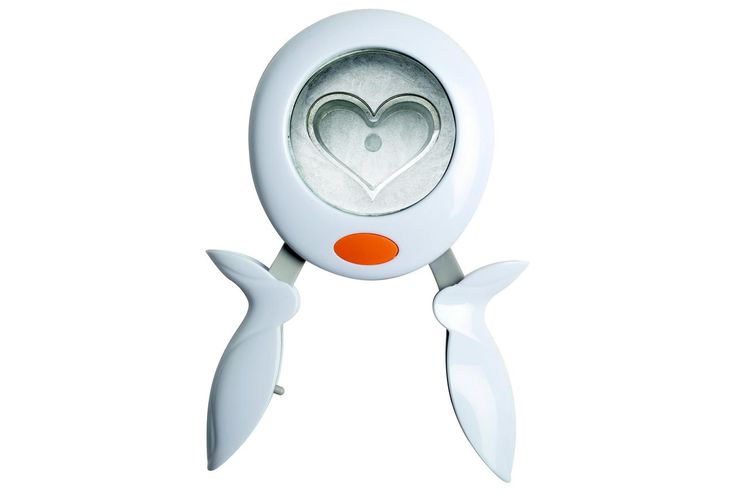 Fiskars have reinvented the punch with their revolutionary 'squeeze' design, intended to make punching even through thicker card really easy with no need to stand up. You can also clearly see where you are punching, great if you need to line up text or images perfectly.
Martha Stewart - All Over The Page - Studded Heart Punch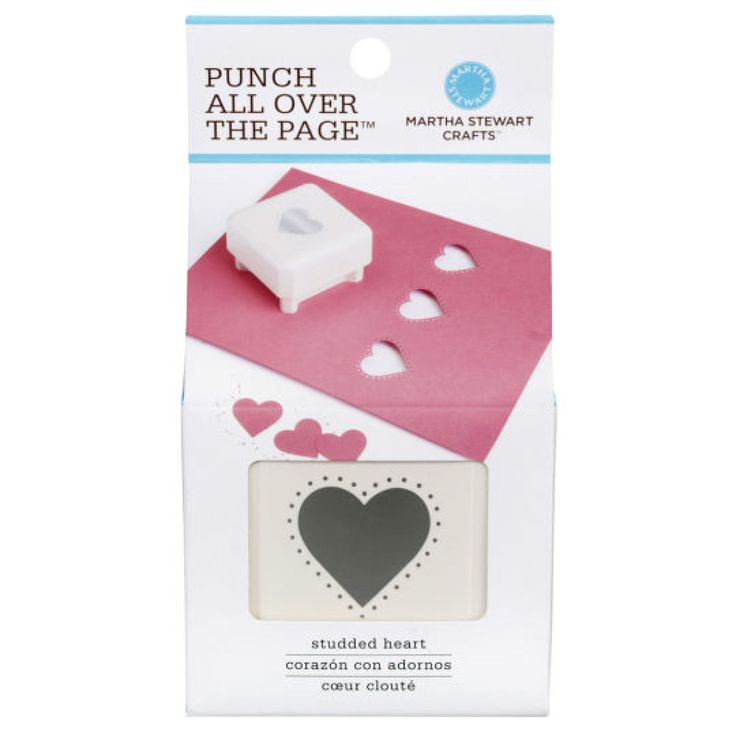 As mentioned, this punch is able to punch anywhere on your page - really useful for card makers who don't have a paper cutting machine, or are not keen on using a scalpel to cut out shapes. This punch also adds an embossed ring around the heart - which looks very effective.
Tonic Studios Heart Punch
Tonic have this very simple little boot punch among their huge range, which is perfect for cutting out heart shapes. They're very affordable, don't take up much space and will cut up to around 240gsm thickness.
Are you thinking of making your own handmade Valentine's Day cards this year? Take a look at our Valentines Day Card Making Supplies on special offer - card making kits and essential Reds, Pinks and Whites for your Valentine's day crafts.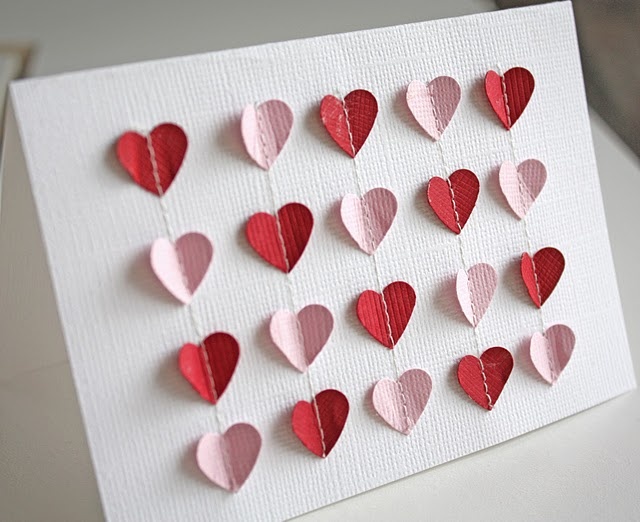 Learn how to make this fluttery heart card using a heart punch.
More Valentines Day Craft Inspiration:
Follow papermilldirect's board Handmade Valentines Day Cards and Gifts on Pinterest.