Haunted House Halloween Card
0
Posted on 23rd October 2019 by Nicole Mullen
Filed under
Halloween is a fun time of year, getting to break out the dark and creepy crafty products and go outside the norm! I love making a few cards for some Halloween loving friends. For this card I used the following card making supplies:
Red Stickles
Spooky house and tree SVG
Distress Inks: Black Soot, Spiced Marmalade, Rusty Hinge, Vintage Photo, Dusty Concord,
I started with a panel of Papermilldirect White Hemp card. I chose this for the texture on it as I wanted it to show through when inked over. I then inked it with a layer of Spiced Marmalade Distress Ink.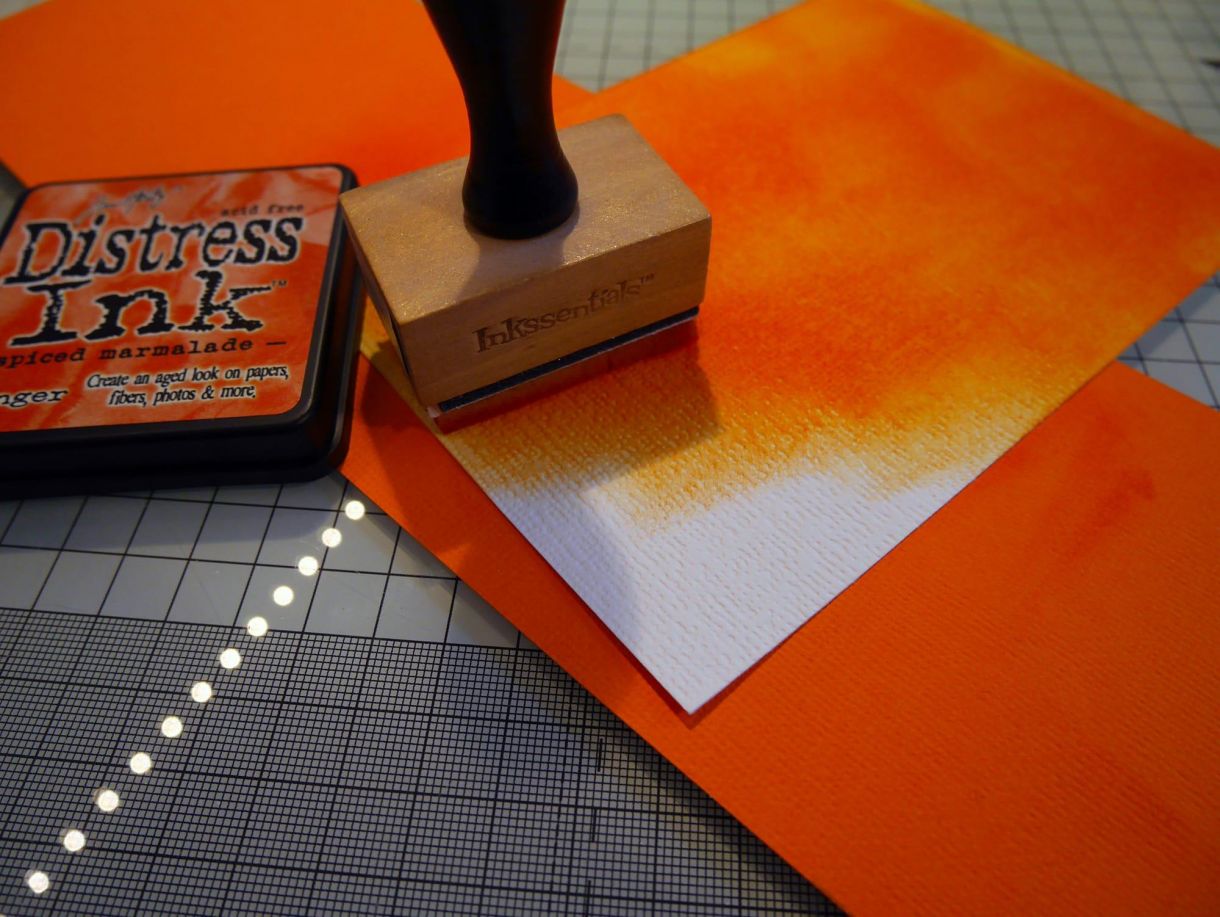 My next ink layer was to blend over some Rusty Hinge to deepen the orange. I was going for a creepy evening sunset.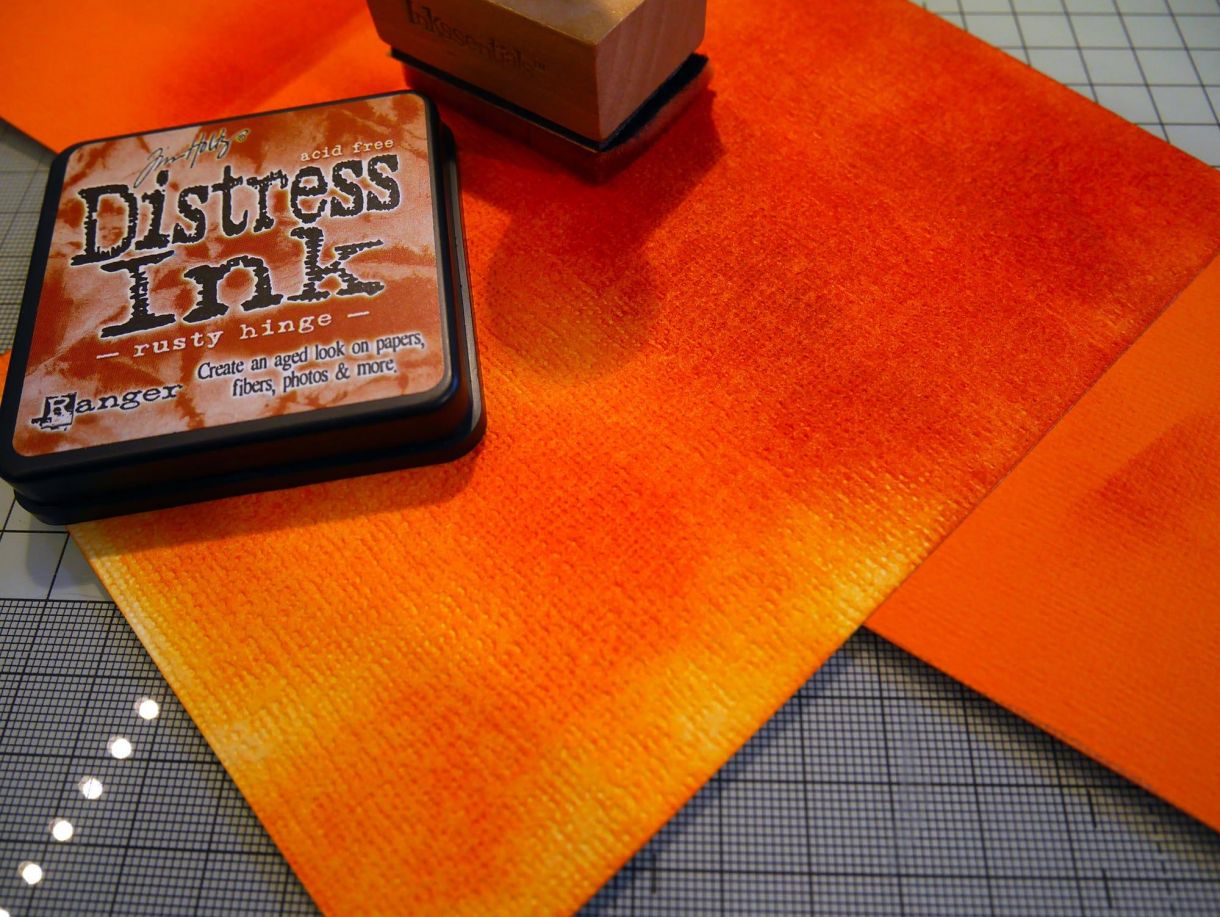 I then roughly streaked over some Vintage Photo, taking care to not blend too much!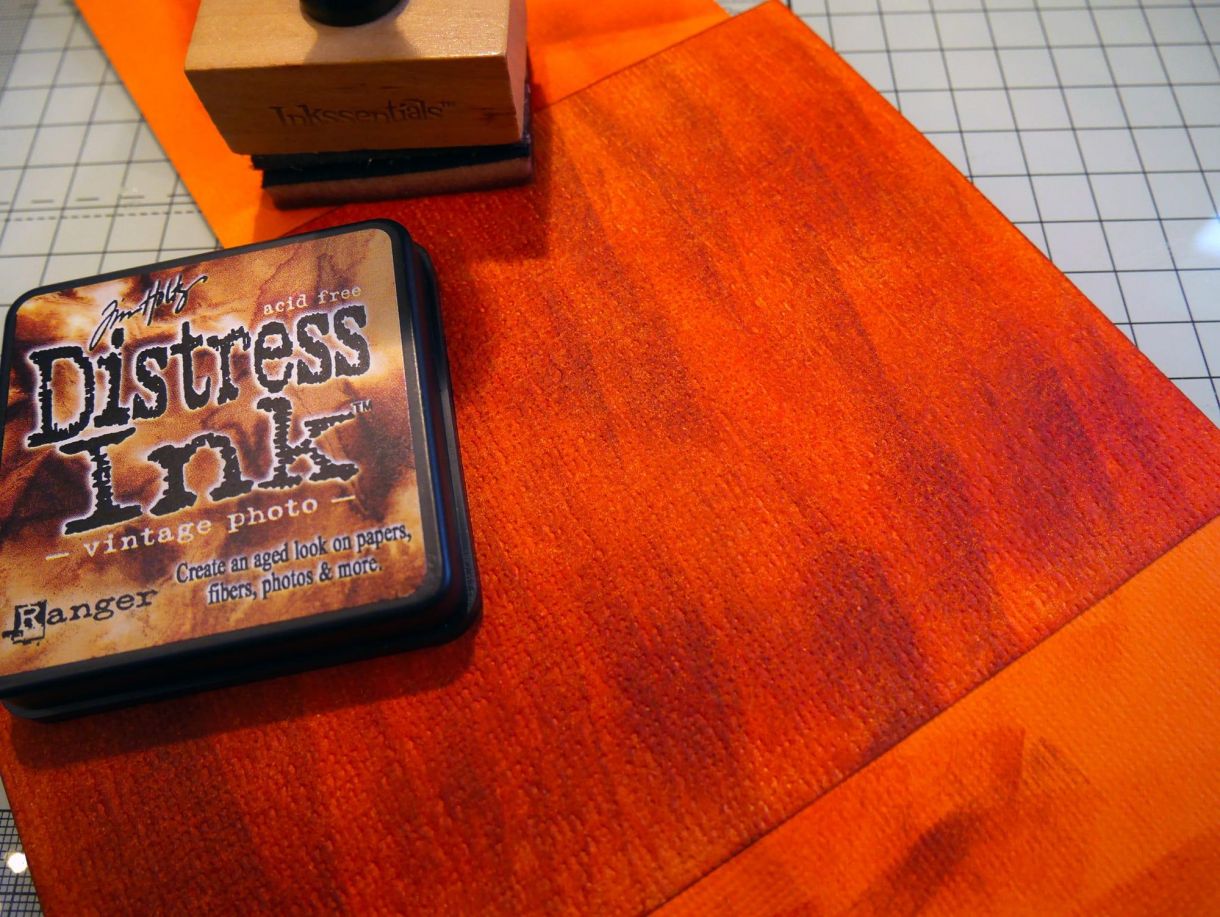 I blended in a bit of Dusty Concord for a little further deepening of the sky.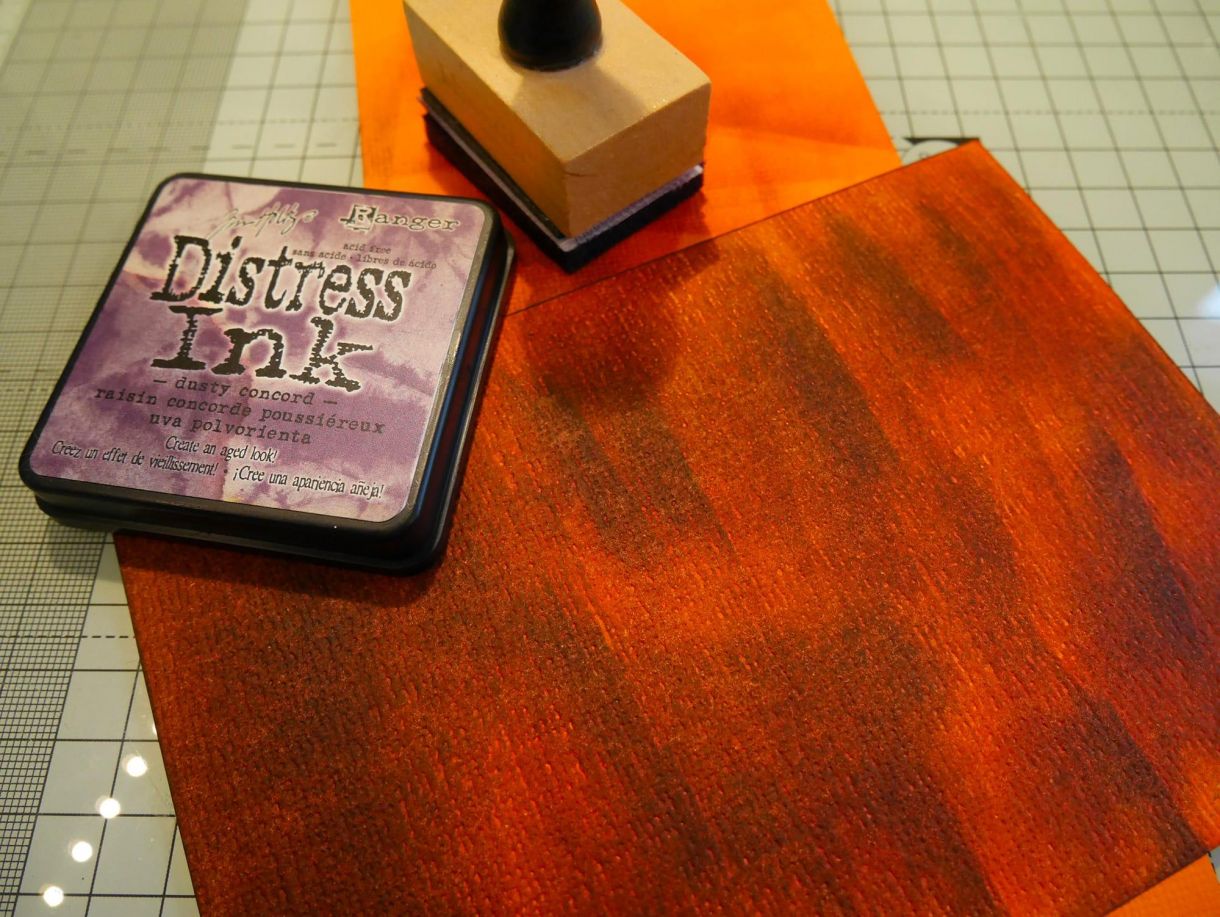 I used my Silhouette to cut out a spooky house from the Papermilldirect black card. I took a piece of the Intensive Red card and mounted this in behind it to 'light up' the windows a spooky red. I added some scalloped detail to the frame to give the door some detail at the bottom, befitting a haunted house!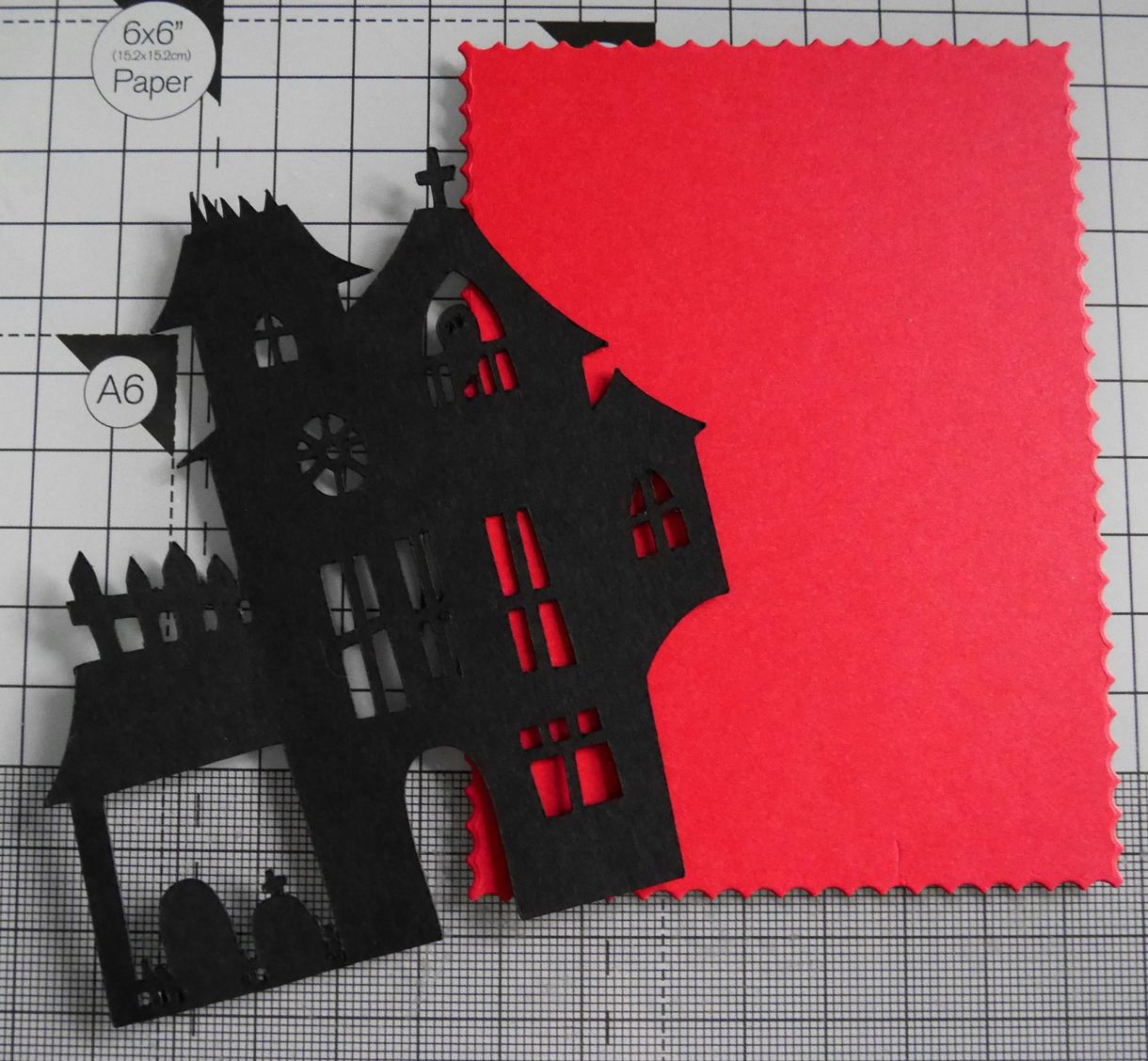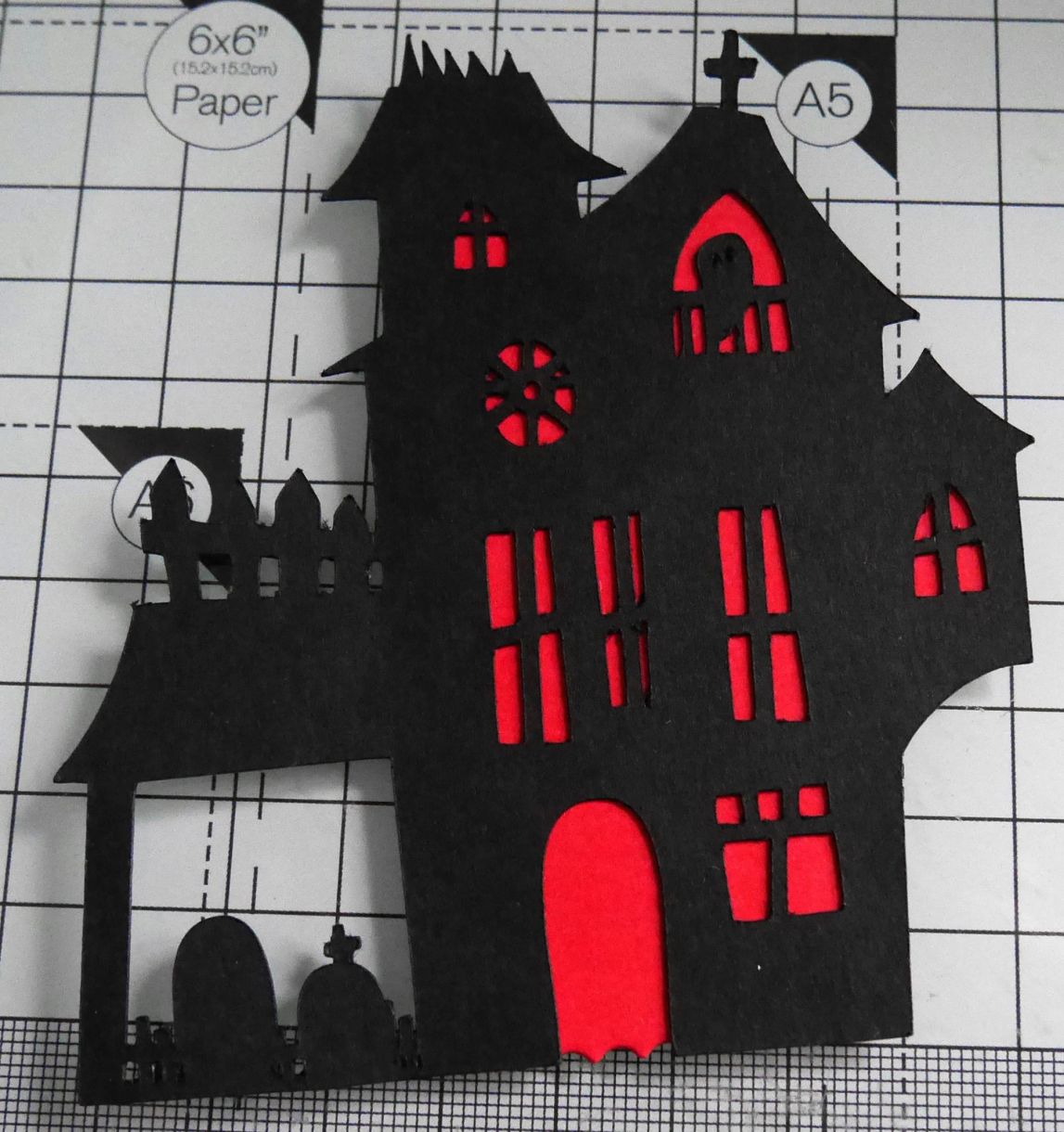 I used a torn strip of paper to give an edge to ink along, to give a ground to my panel for my house and tree to sit on. I used Black Soot ink for this.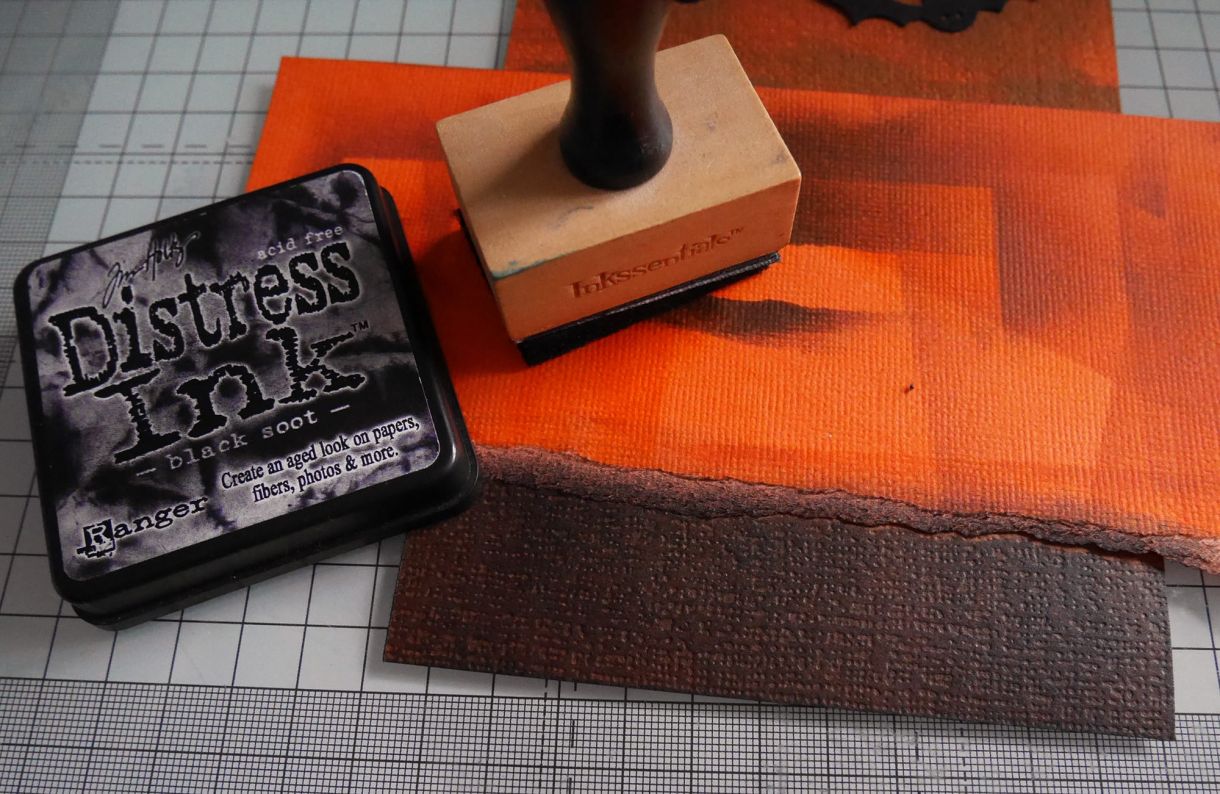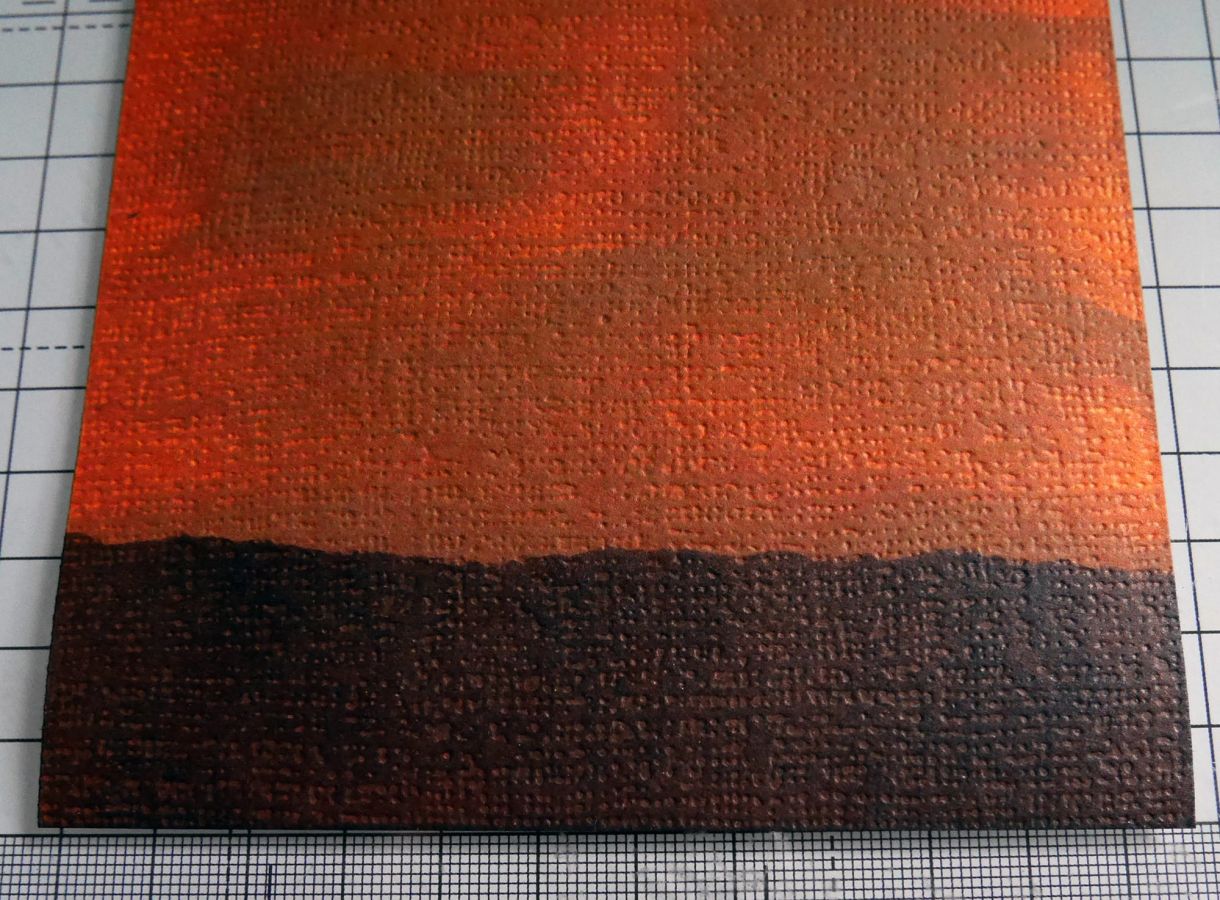 Once all the ink was dry I added this panel onto a panel of the Plain Black card. I then mounted this onto the Intensive Orange card blank. I love the texture the Hemp card gives inked up and how it looks layered up.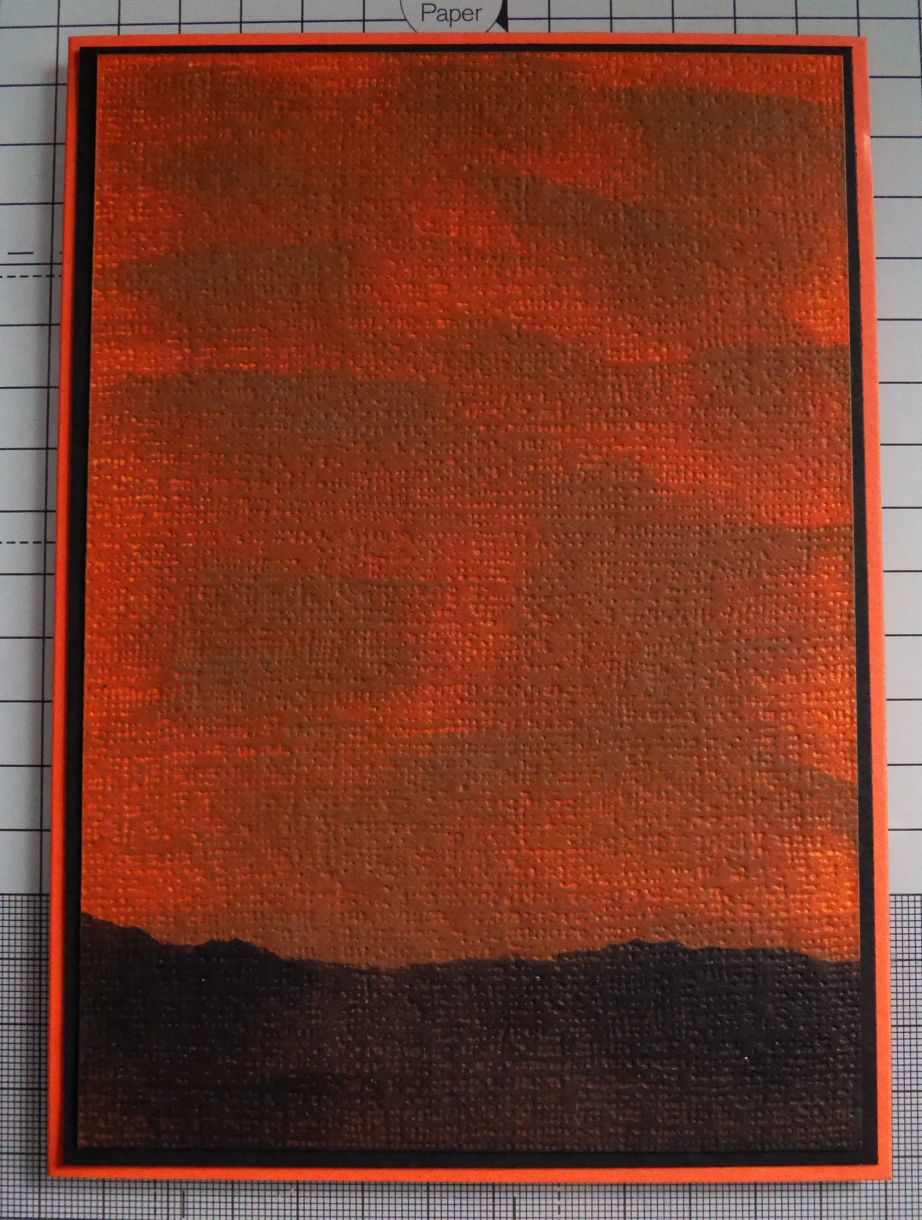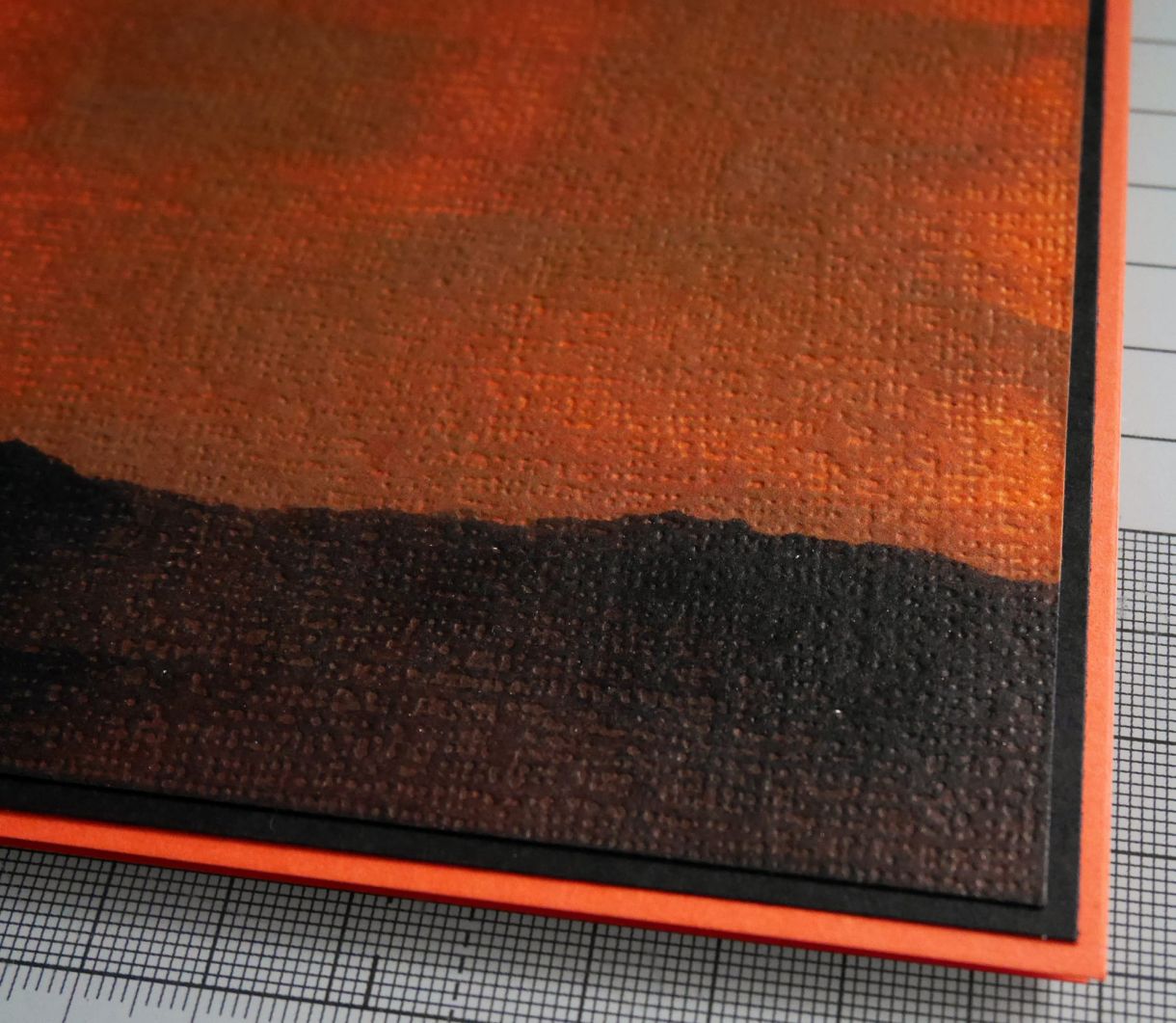 I started adding my elements onto the card. I used foam tape to adhere the house on to give dimension. I added the bats flying in the sky, and added foam tape under their wings to give them a very good flying effect.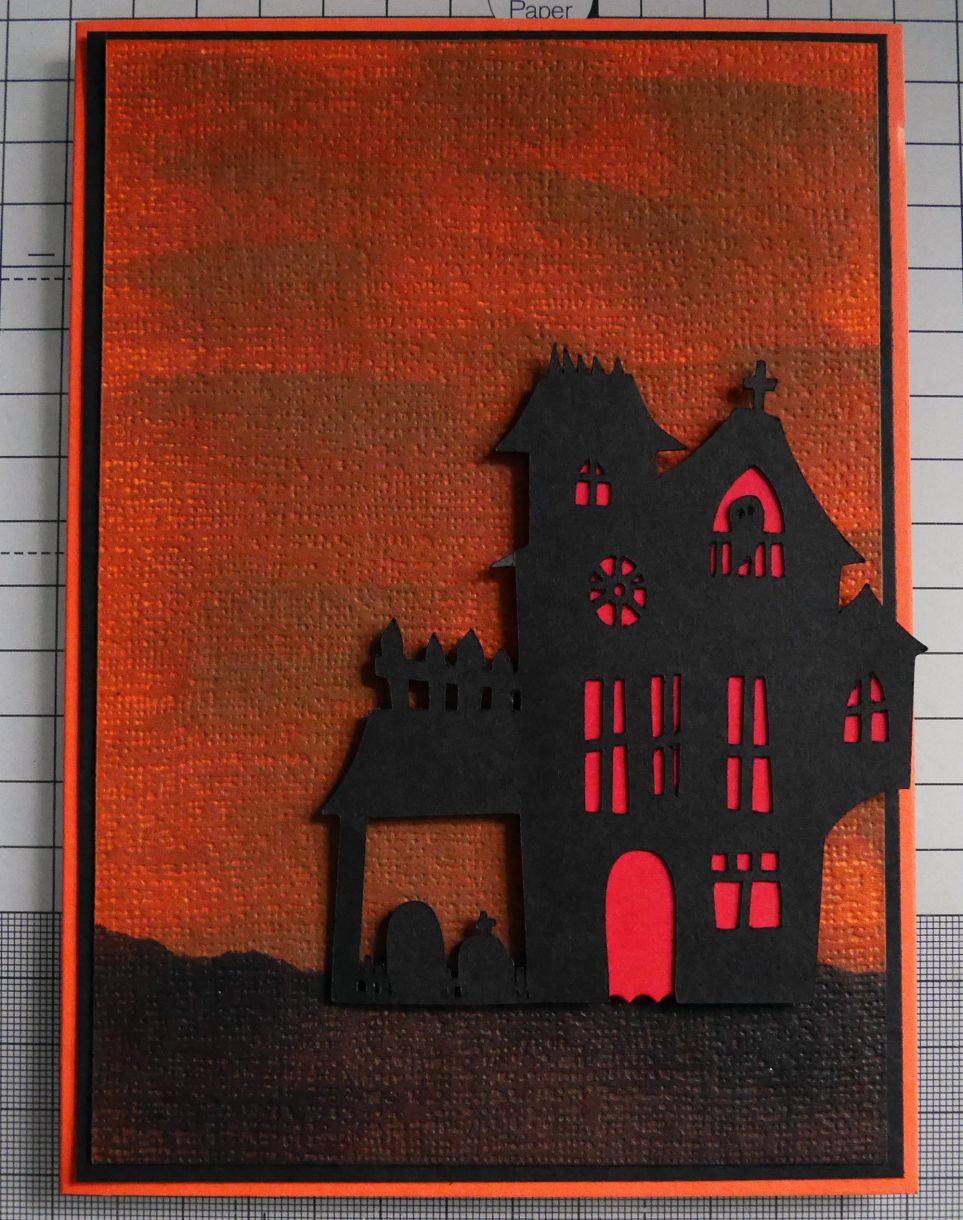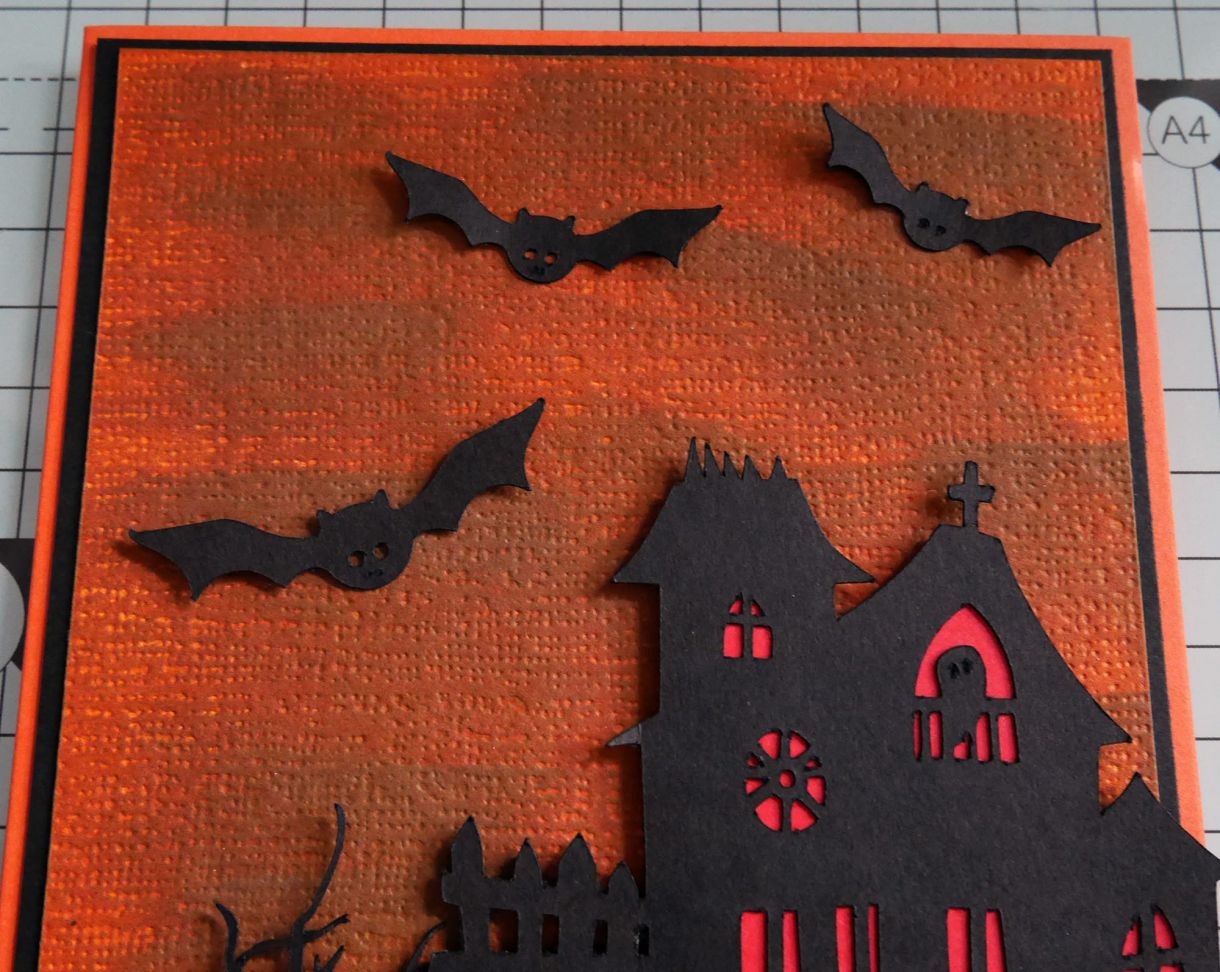 I added some red stickles onto the bats eyes, and onto the eyes of the ghost in the house to give a bit more creep factor to the card. I love how it makes the bats eyes look like they are glowing!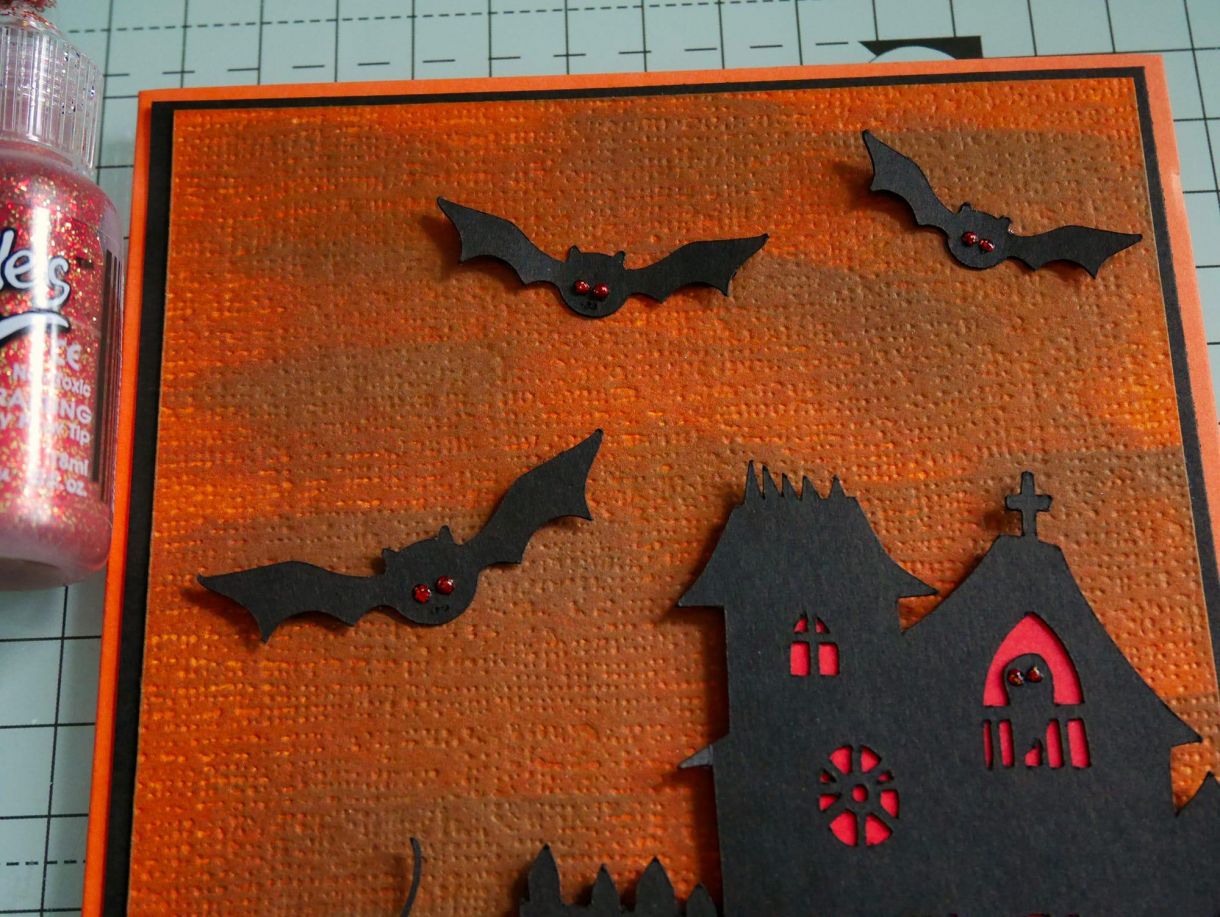 The completed card is dark and spooky - just perfect for Halloween!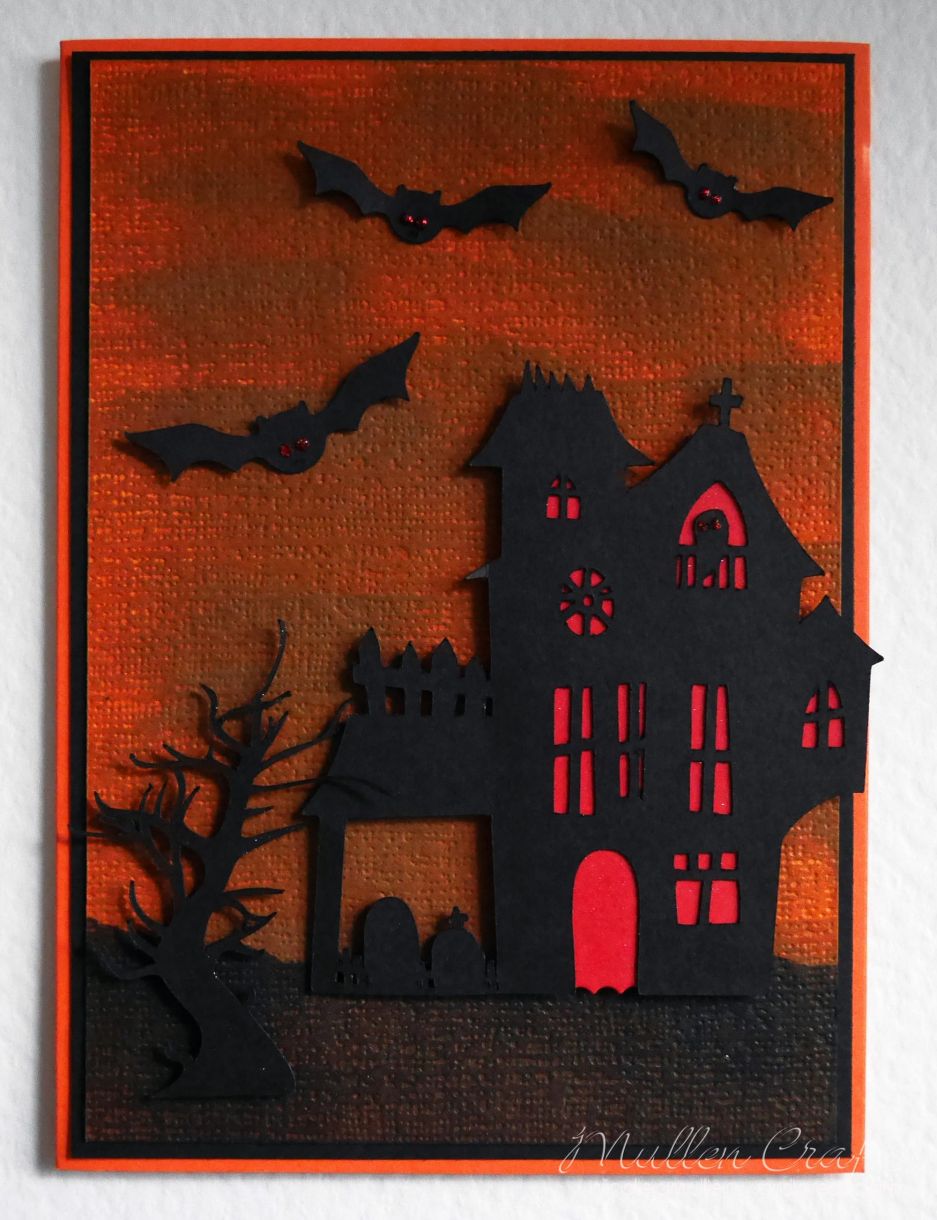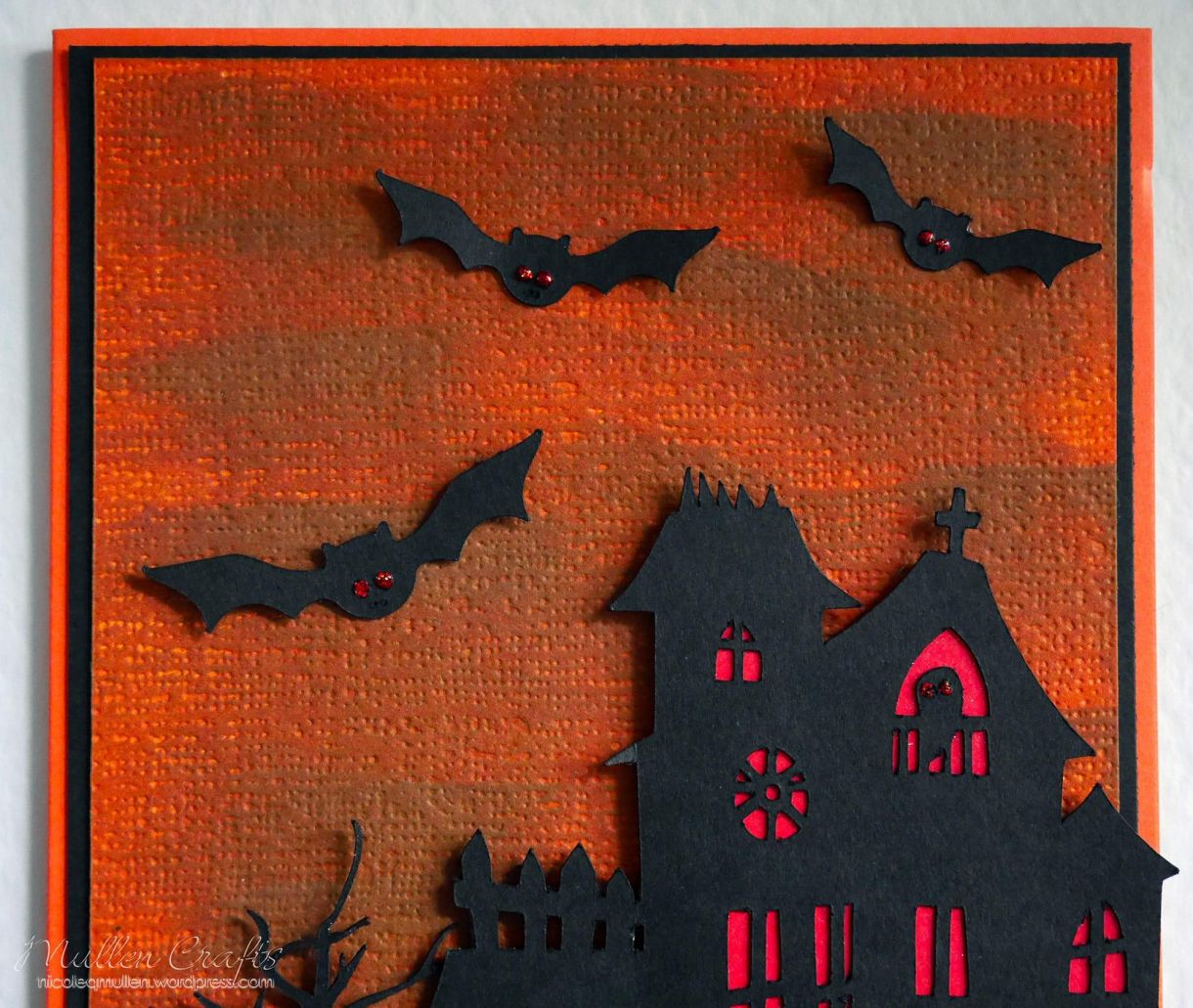 I added some sparkle to the windows to give some glass like shimmer.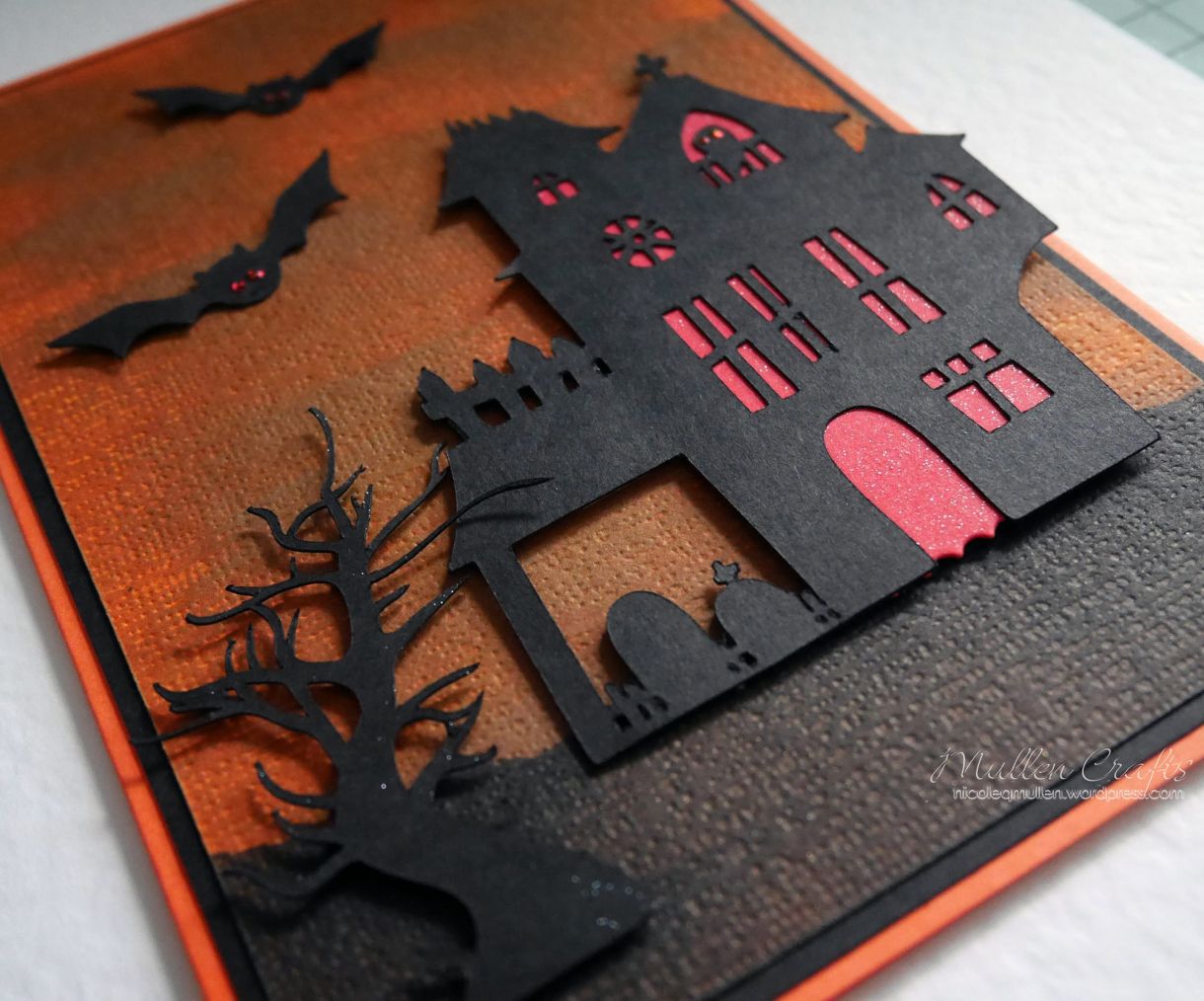 I love how the bats really look like they are lifting right off the card with their evil little eyes!!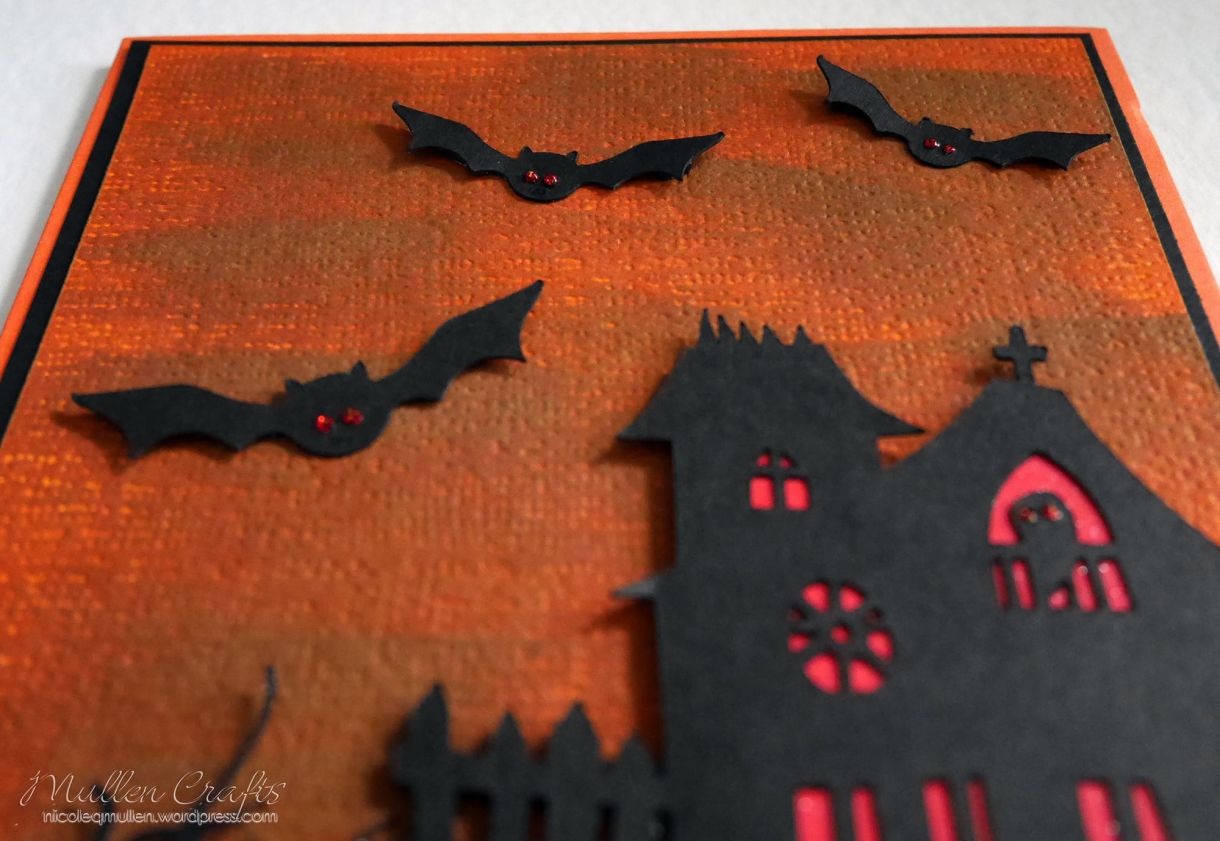 Do you like to make Halloween cards? Share with us your makes if you do!