Handmade 4U with love
0
Posted on 18th May 2022 by Papermill Direct
Filed under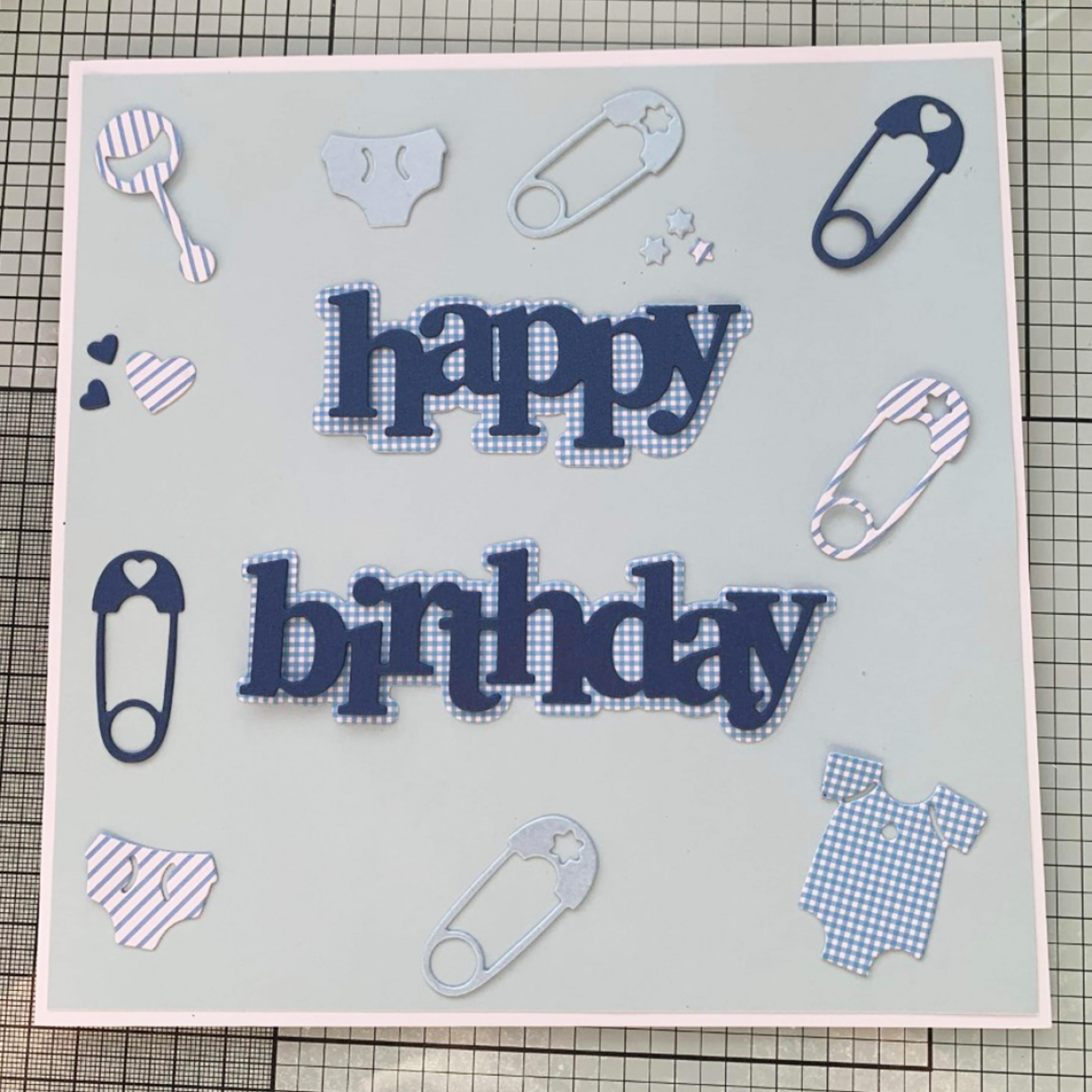 Here's the perfect card for a new dad on his birthday! Switch things up a bit a you could use this design for a 'New Baby' card too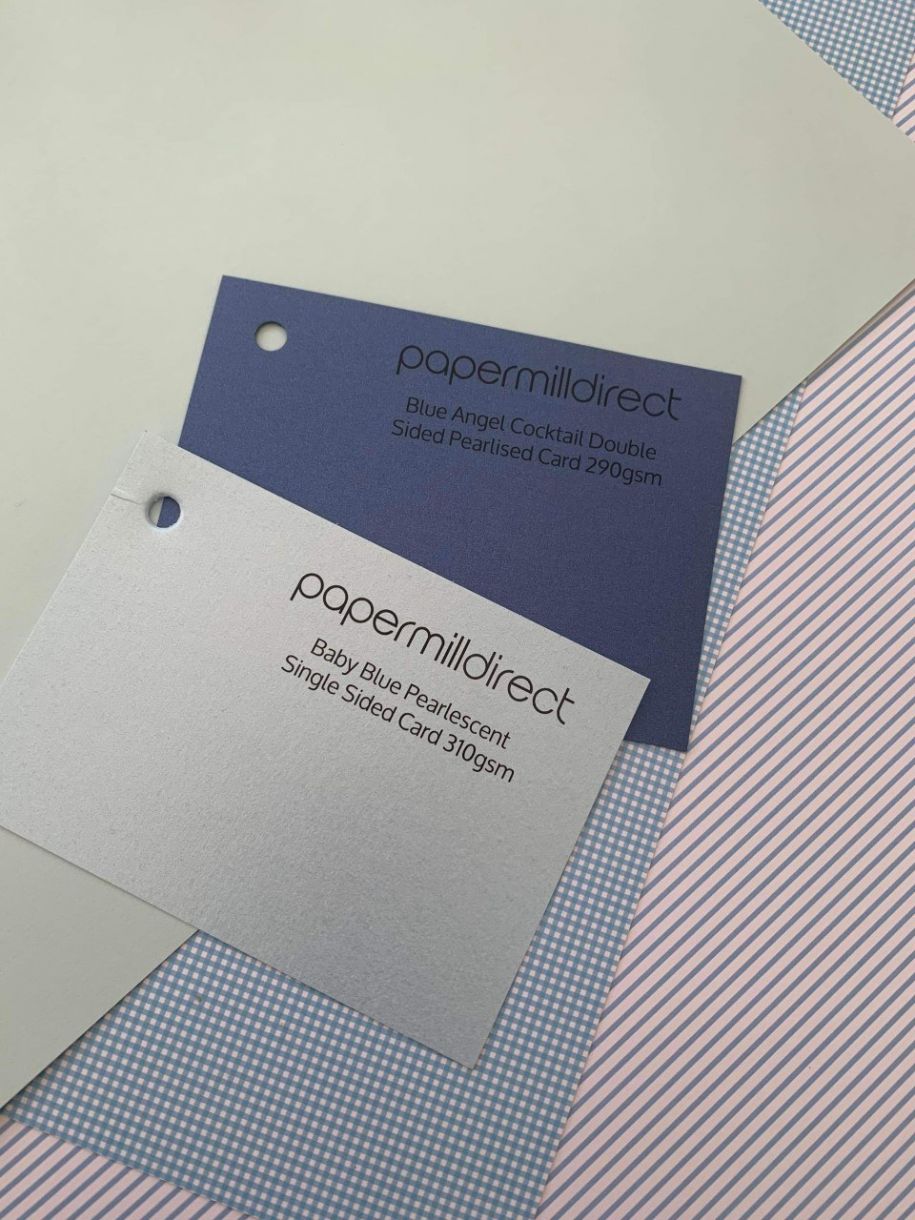 Select what paper and card stock you want to use

Theme colour : Blue
Card theme : New dad ( boy ) Happy Birthday

Card used
Blue Angel Cocktail Double Sided Pearlescent Card 290gsm
Baby Blue Pearlescent Single Sided Card 310gsm
Pastel Blue Striped Card 300gsm
Pastel Blue Gingham Card 300gsm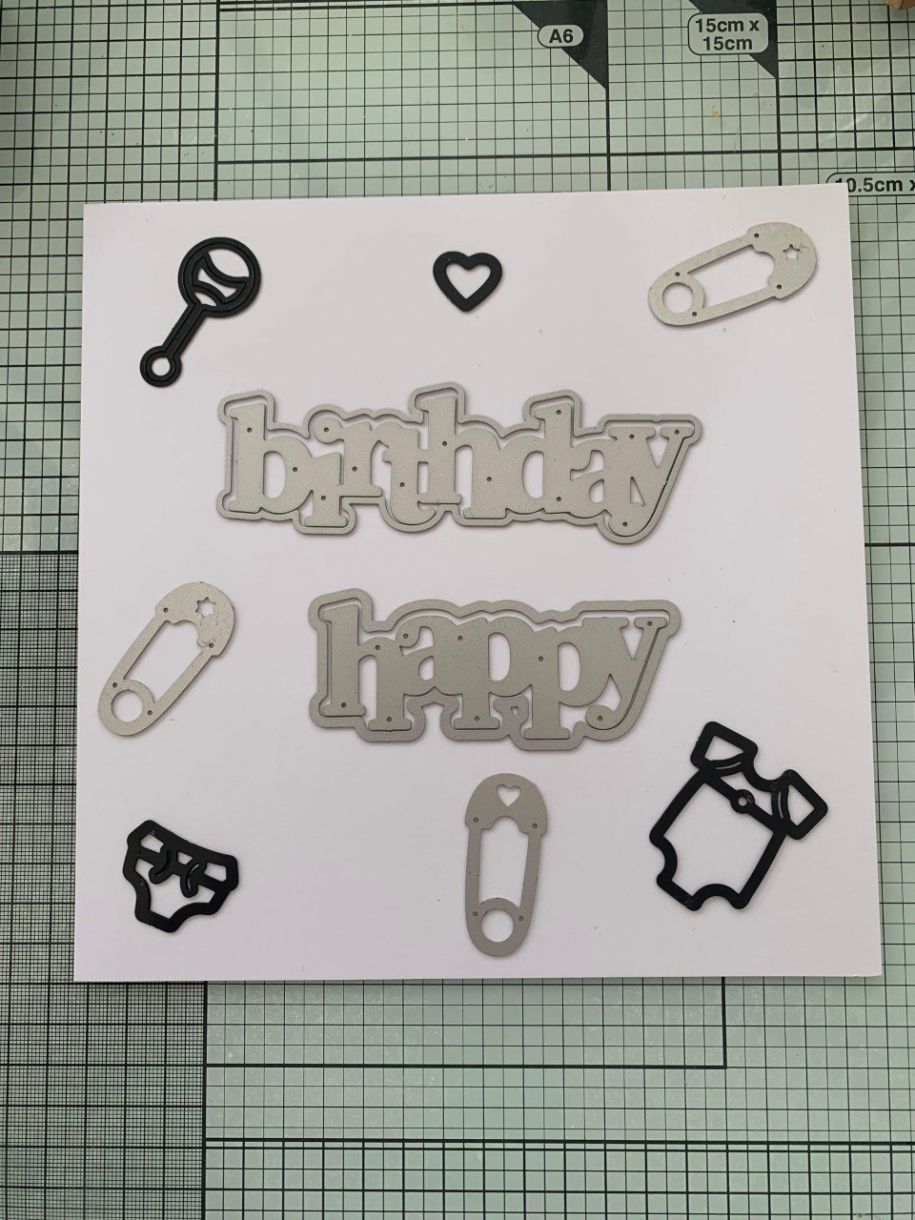 Decide the layout and what dies you are going to use
( word die Happy and Birthday are from Julie Hickey Designs )
Then start to die cut the letters
I used the background outlines in blue gingham to make the happy birthday stand out ( eye catching )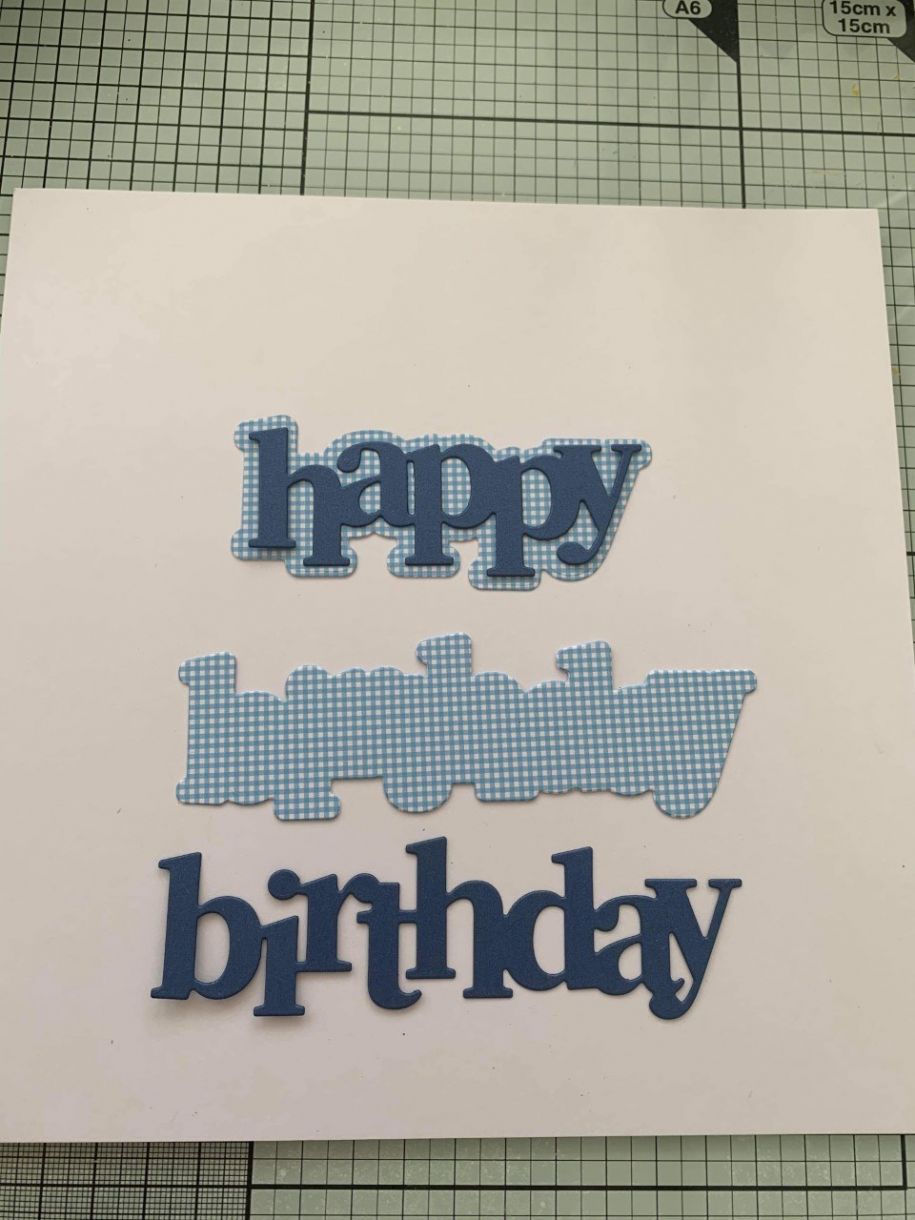 Die cut the rest of the dies
In different card and paper to give your card lots of interest
Play round where they will look the best before sticking anything down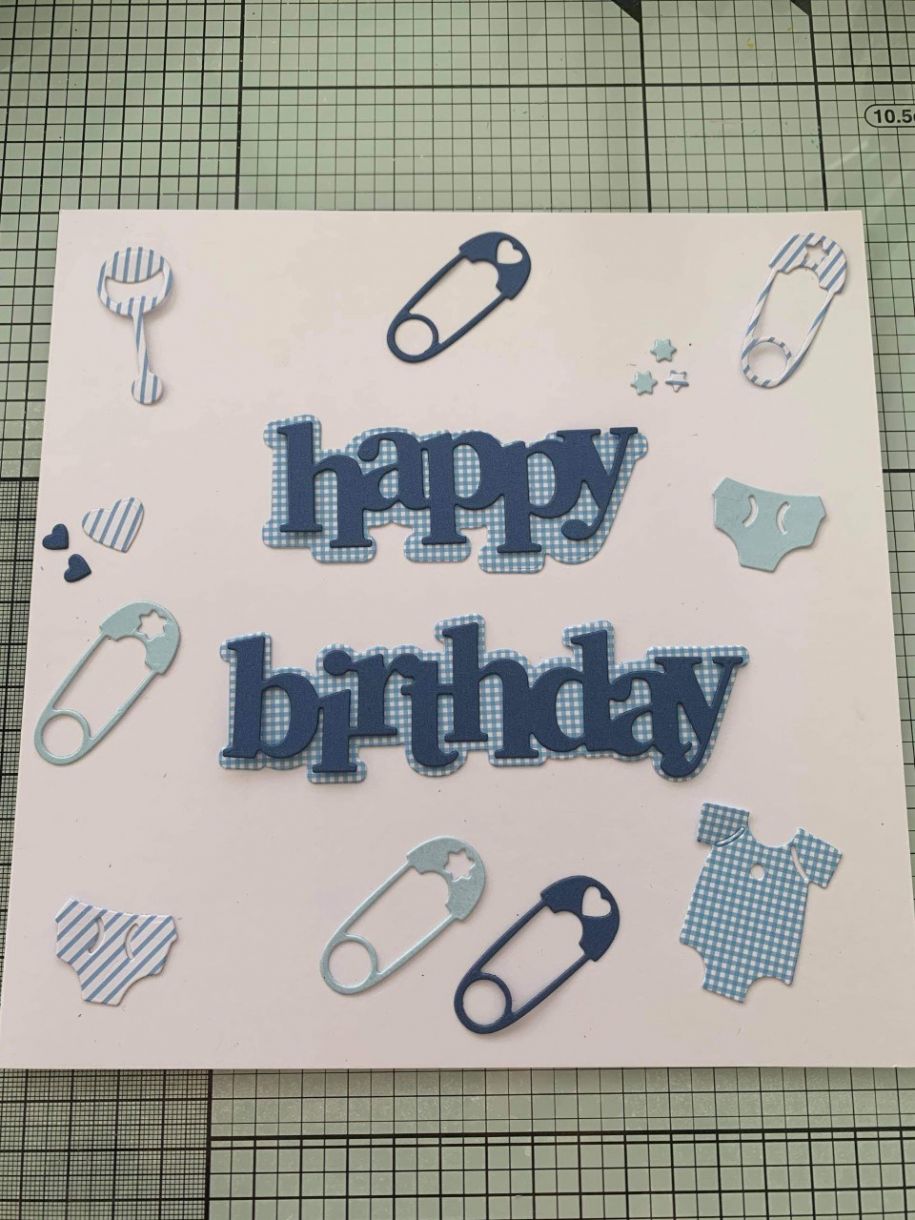 Finally time to start sticking everything in place

Card is 8" x 8"
The Baby Blue Pearlescent single sided card 310gsm is cut slightly smaller. This will leave you with a little white border all sound the edge of the card.

I used a T ruler to make sure the Happy and Birthday are Lined up straight before I stuck them down with stick it 3-D foam square pads. This makes the 'happy' and the 'birthday' stand out from the card, then I arranged the rest of the dies around the outside using Anita's PVA tacky glue.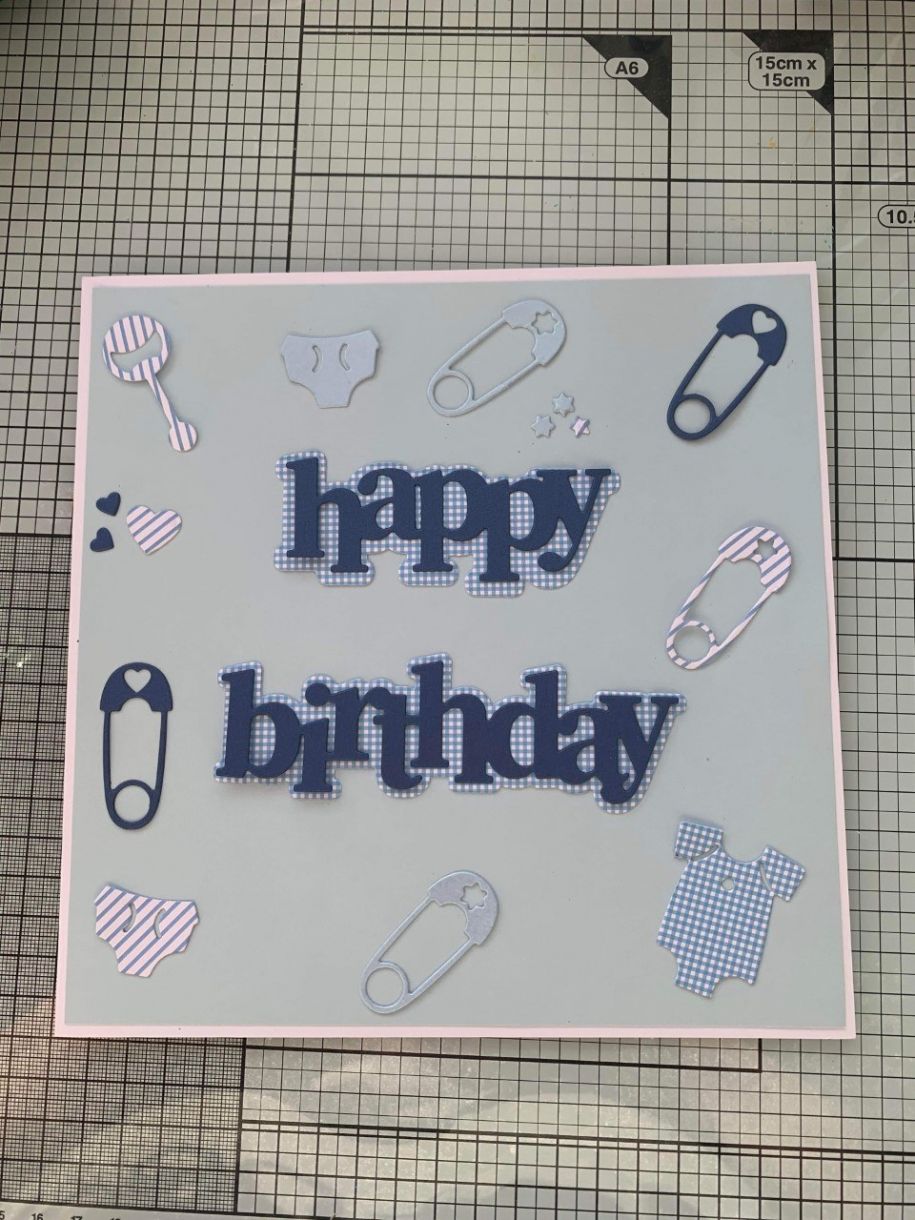 Then your card is finished and ready to send! Add a little love, best wishes or your congratulations on the inside and pop it in an envelope. Hope you enjoyed my very first blog!
Written and photographed by Michele Owen - Handmade4U with love Published by Papermilldirect on behalf of Michele
If you would like to see more of Michele's work you can check out her Instagram @Handmade_4_U_with_love