Get Well Soon
0
Posted on 6th August 2022 by Danielle Bigland
Filed under Card Making Ideas, Design Team, Stamping, Embossing
The first step is to prepare a UK a6 size card blank from some 250gsm kraft card. Then, cut a piece of the same card approx 8mm smaller round each edge than the card front.
On the card panel, stamp your image with embossing ink. I used several floral stamps from the same set. However, a larger, focal stamp would work wonderfully for this idea too!
I found my stamping platform a blessing for this technique as I was able to stamp most images in one swift go. Whilst the inked image was still wet (embossing ink takes longer to dry) I went back in a second time with the same stamps again to fill the remaining space.
Then, continue with the embossing process. I.e, white embossing powder and heat set.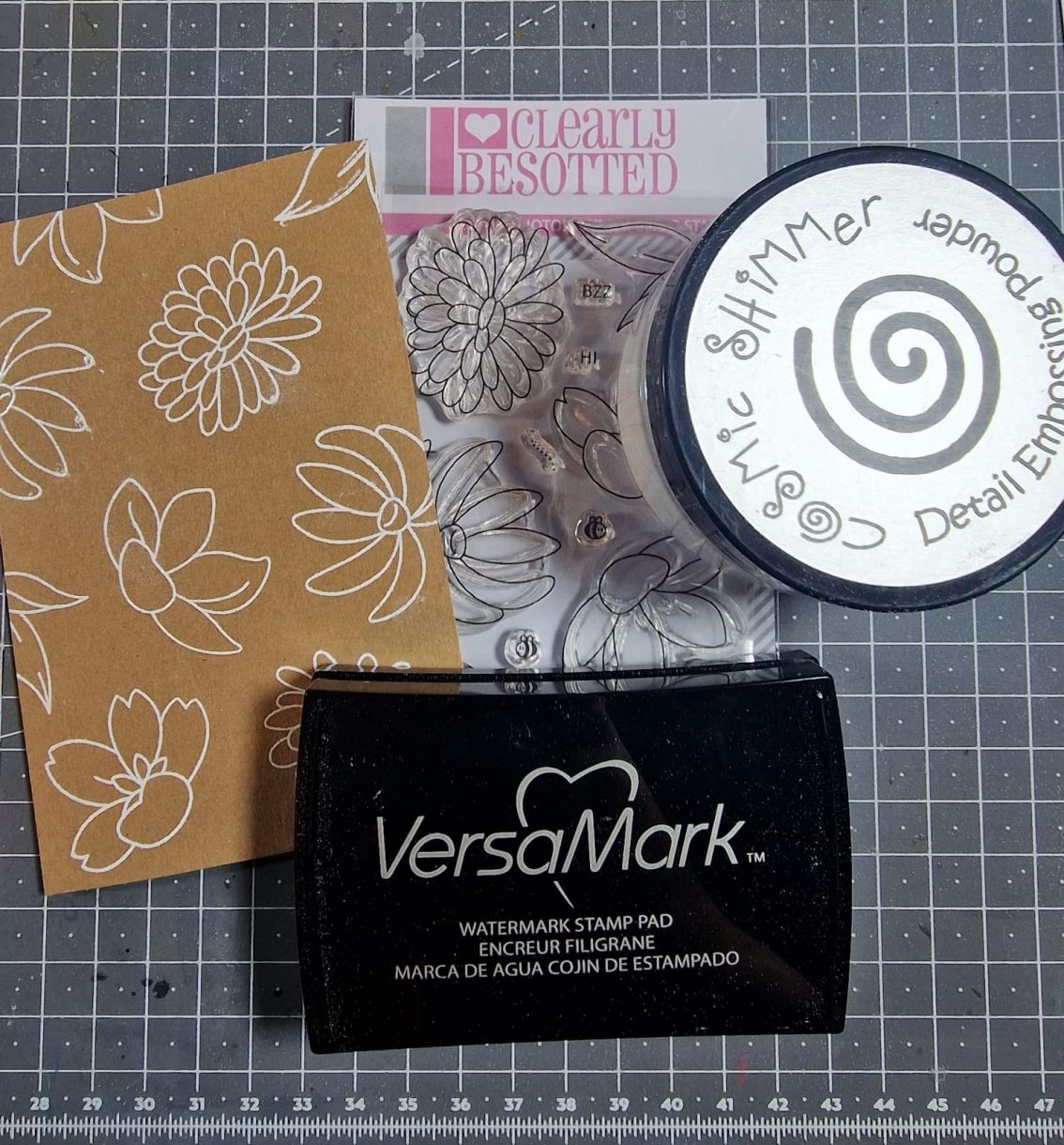 Next, take a white pencil and simply add some highlights to your image. There is no special practice or technique needed here!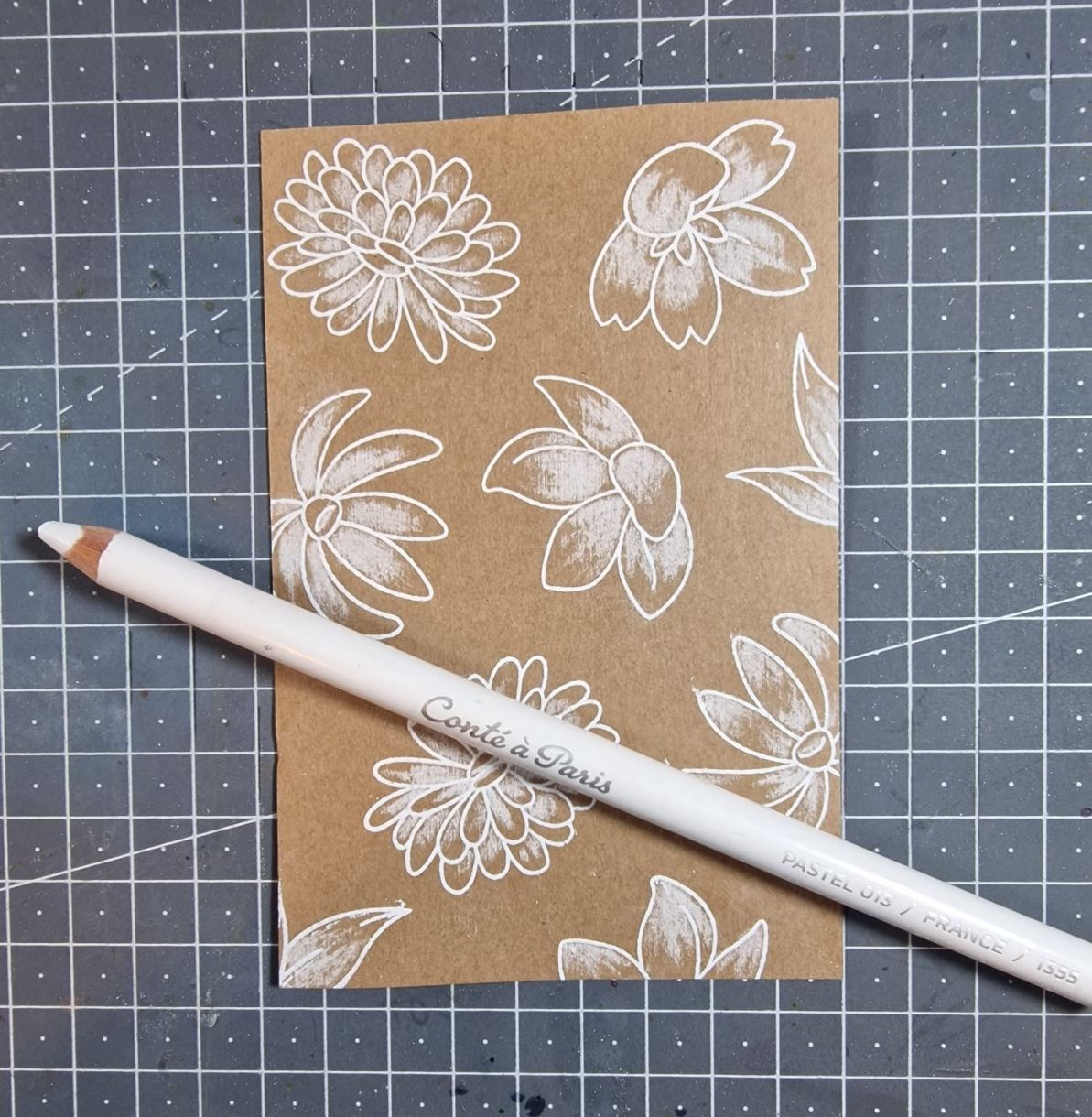 I felt the overall look needed more 'texture' so I went in at 2 of the corners and added some dots with my white gel pen.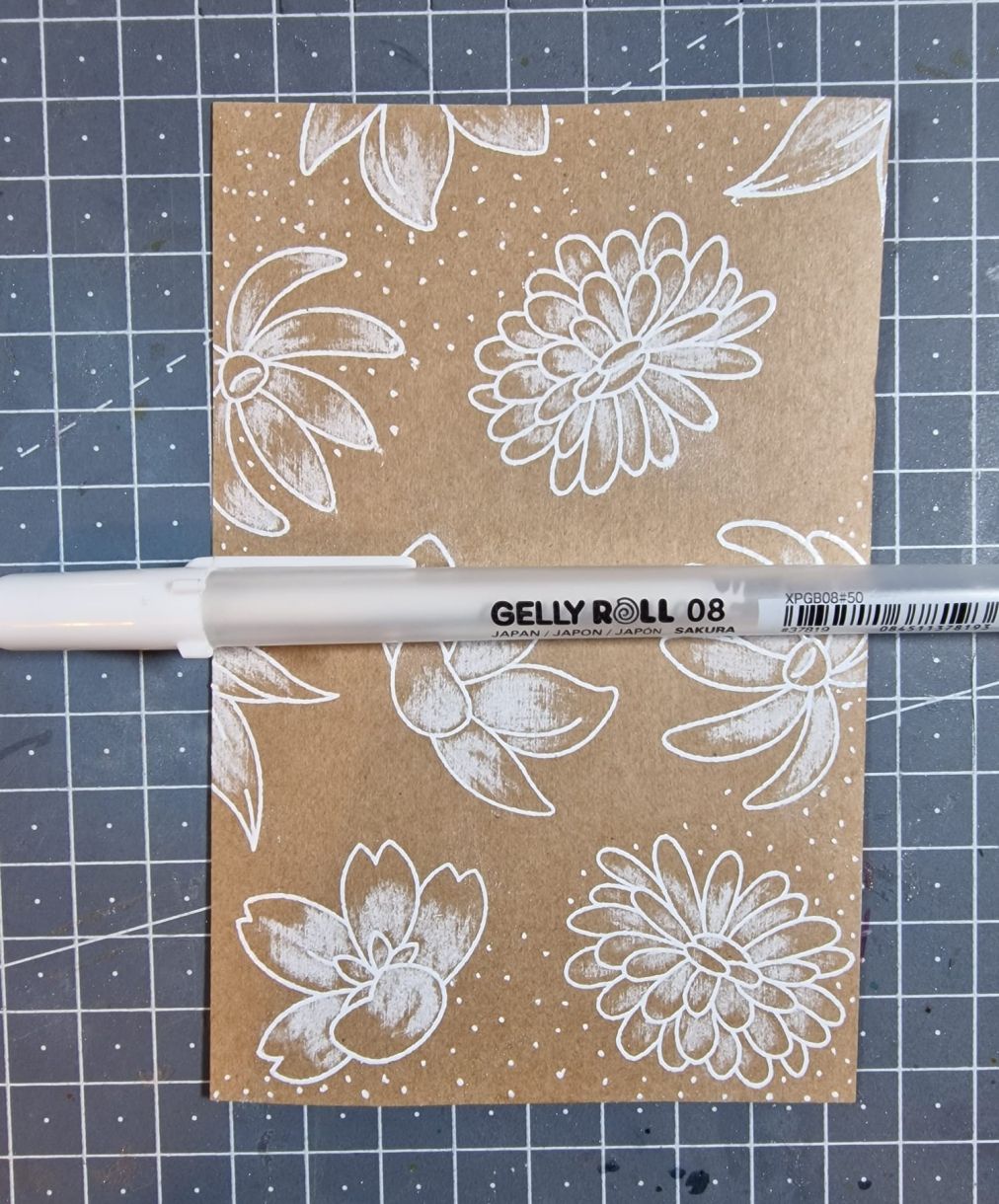 I cut a piece of White 200gsm card a few mm large round each edge than the imaged panel to create a border but it felt a little plain. So, I added some faux stitching with my black 03 fineliner.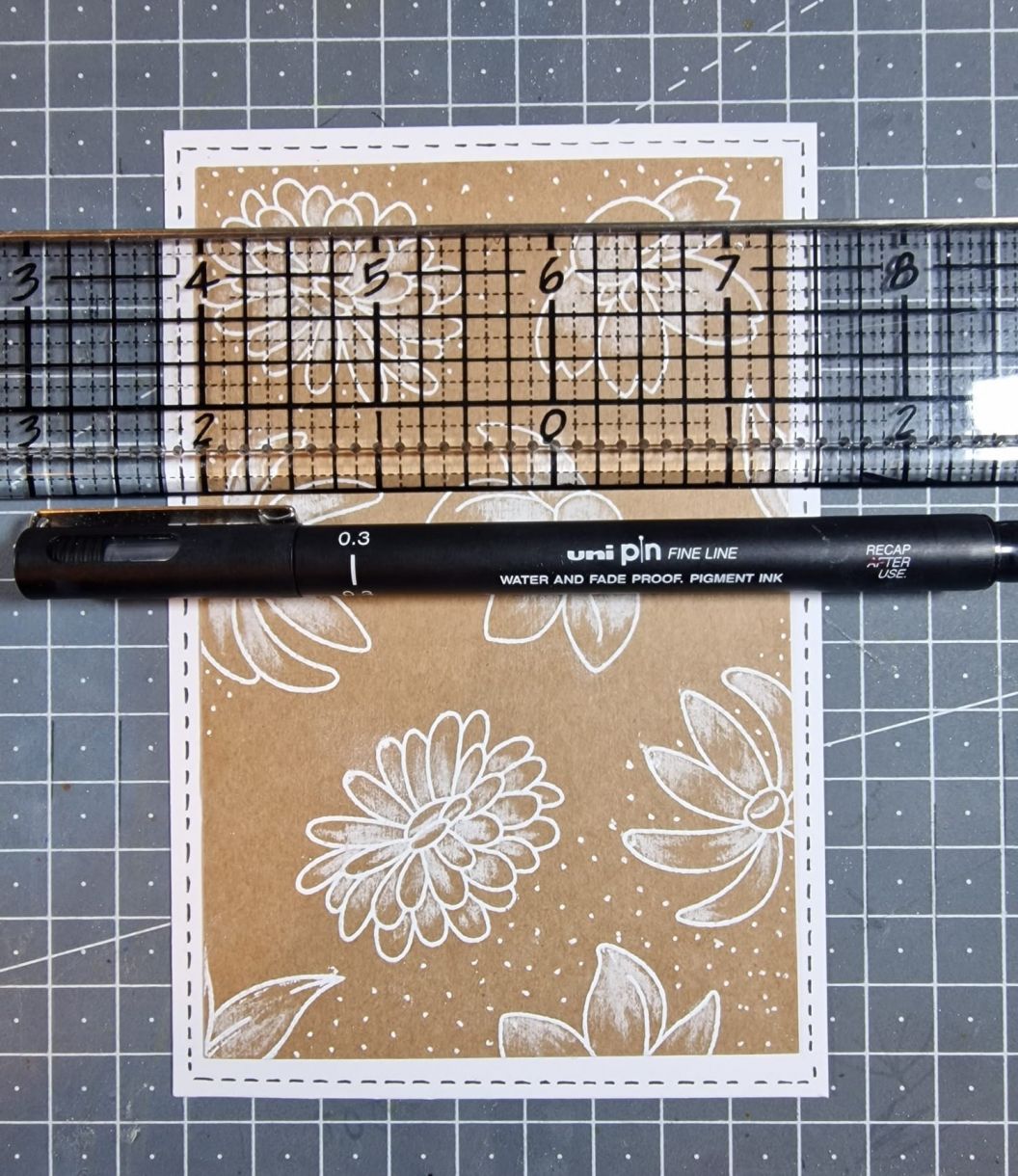 I thought the last stage was the sentiment. However, I went back and forth deciding what colours to use for this part. Kraft card wouldn't have stood out enough against the kraft background. White would have meant using a black ink which seemed out of place. So, I resolved this by adding some black dots in with the white dots and this pulled it all together perfectly.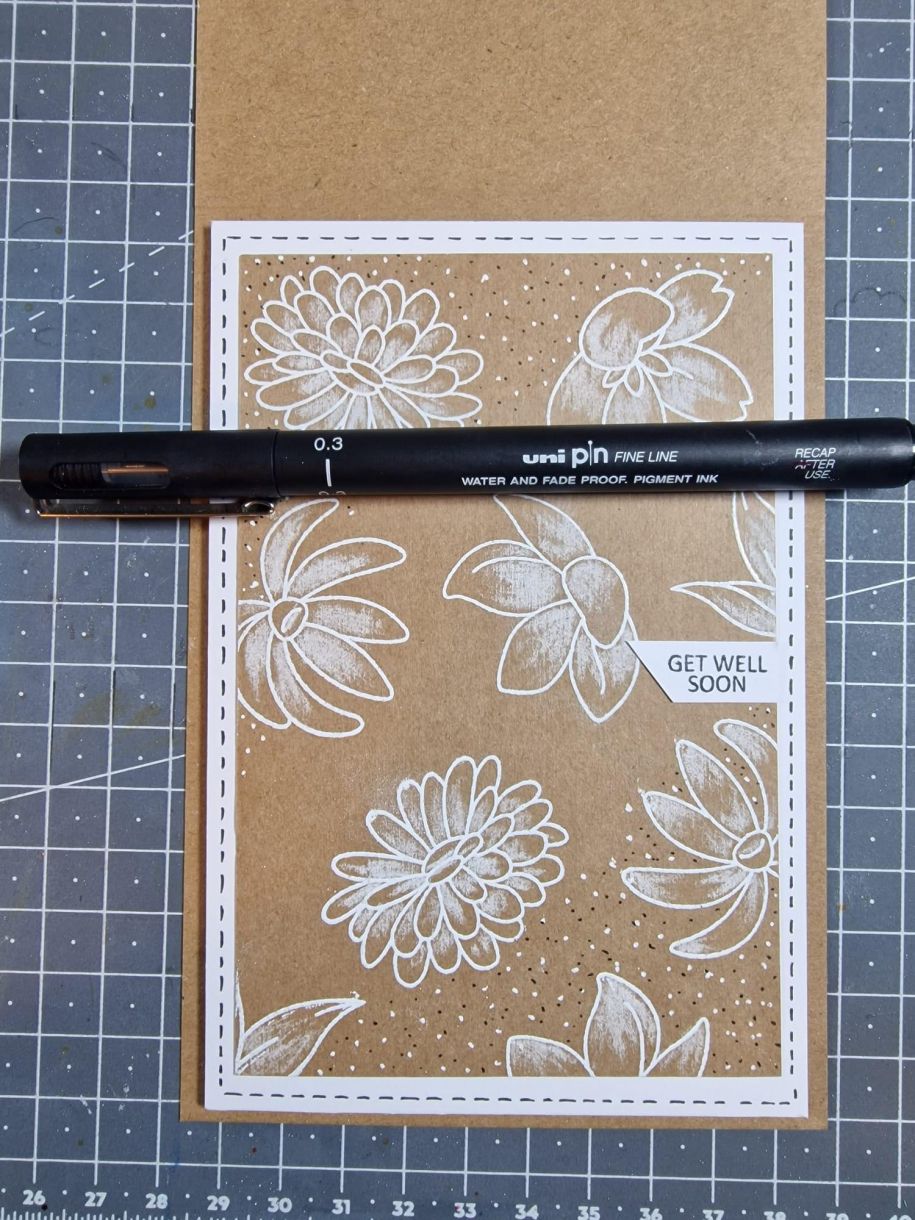 This completes this super quick card.
I hope you enjoyed this tutorial. I hope you have fun trying this for yourself!
Until next time, take care.
Dani xx