Fun Dogs and Cats Birthday Cards
0
Posted on 28th February 2019 by Sylvia Ames
Filed under Projects And Cards By Type, Happy Birthday Card Ideas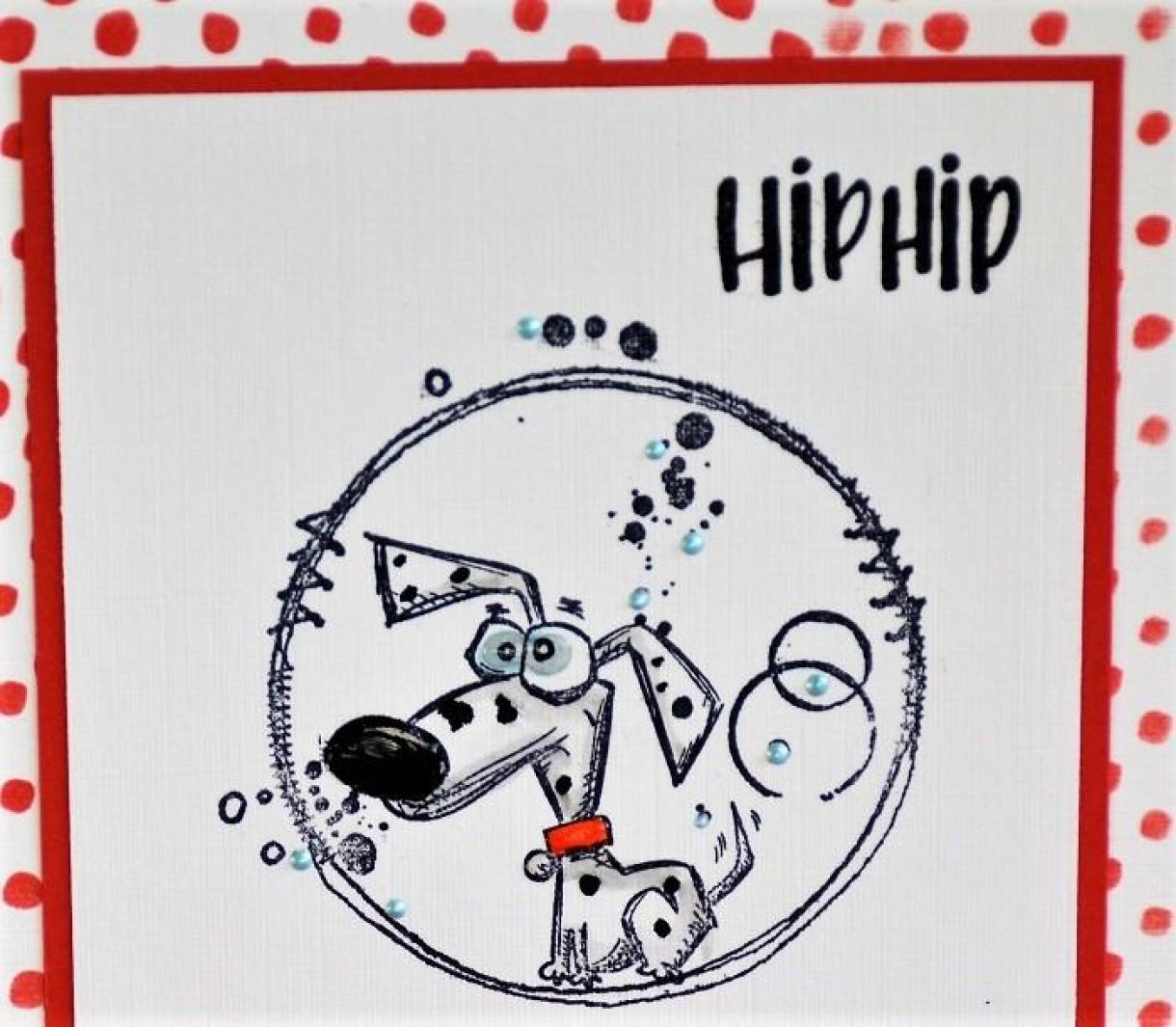 Hello, Sylvia here with two fun cards for dog and cat lovers. I have been working on birthday cards this week and wanted one for a dog lover. I gathered together a selection of sentiment stamps, stencils and the mini dogs and cats stamp set which has fun images of dogs and cats and their toys, leads, dishes etc.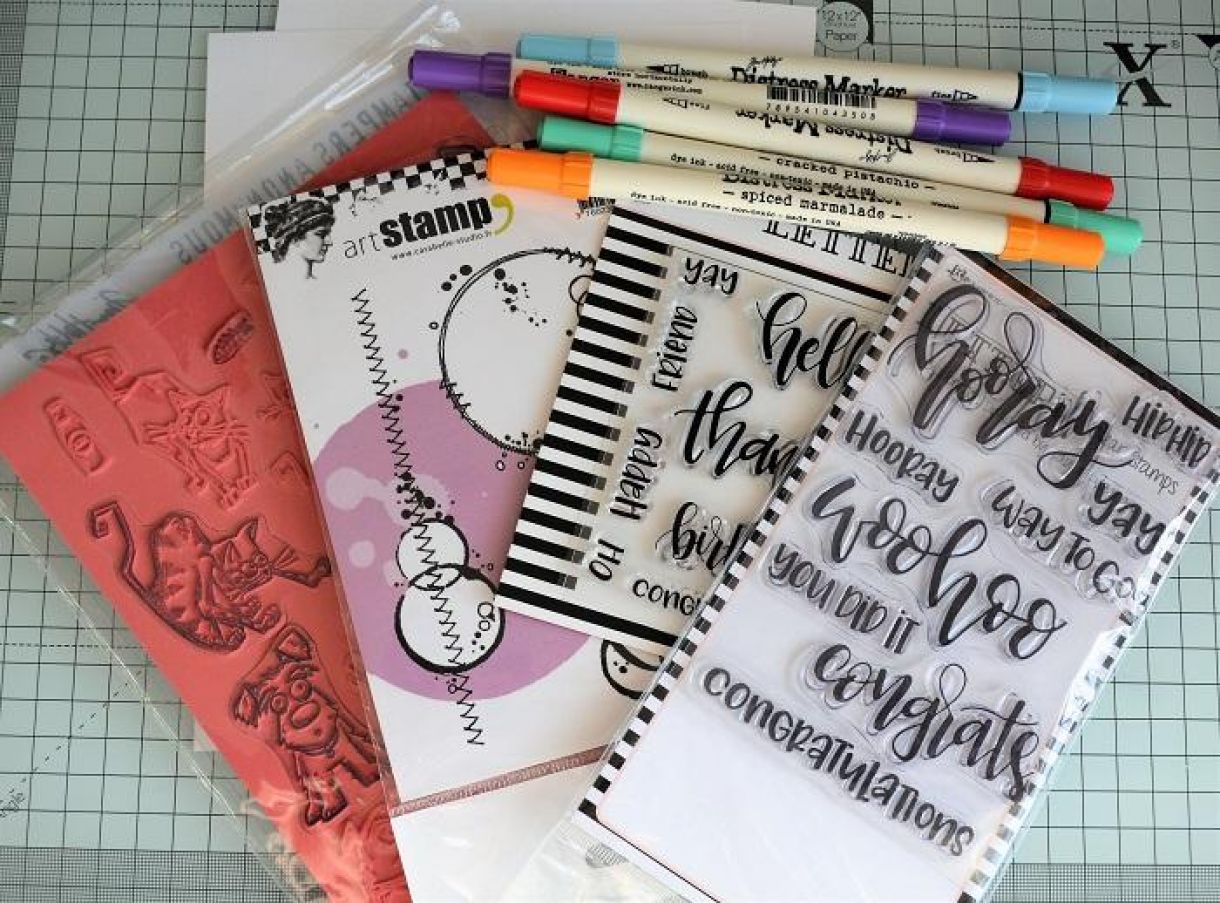 Card stock materials used: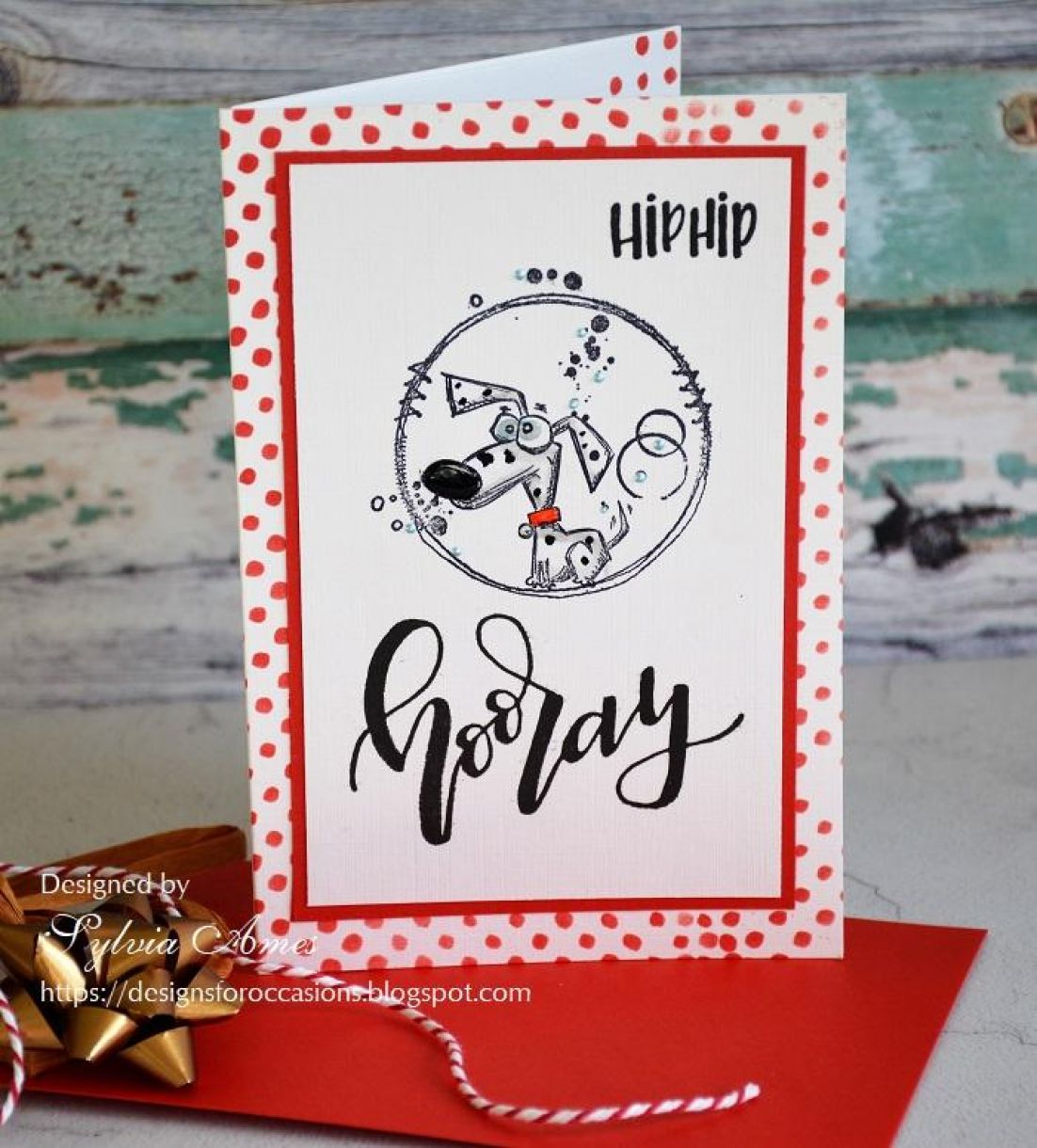 I started by making a card blank from white linen card and cutting a piece 2cm smaller than the front of the card blank for stamping. The sewn circle was stamped onto the card and the little dog was stamped inside the circle and the sentiments stamped top and bottom of the circle. The dog was coloured with distress makers and a water brush.

More colour was need on this card so I stencilled red dots onto the card blank before adding the stamped panel. Glossy Accents were added to the dog's nose, eyes and collar and a few dots of blue Perfect Pearls.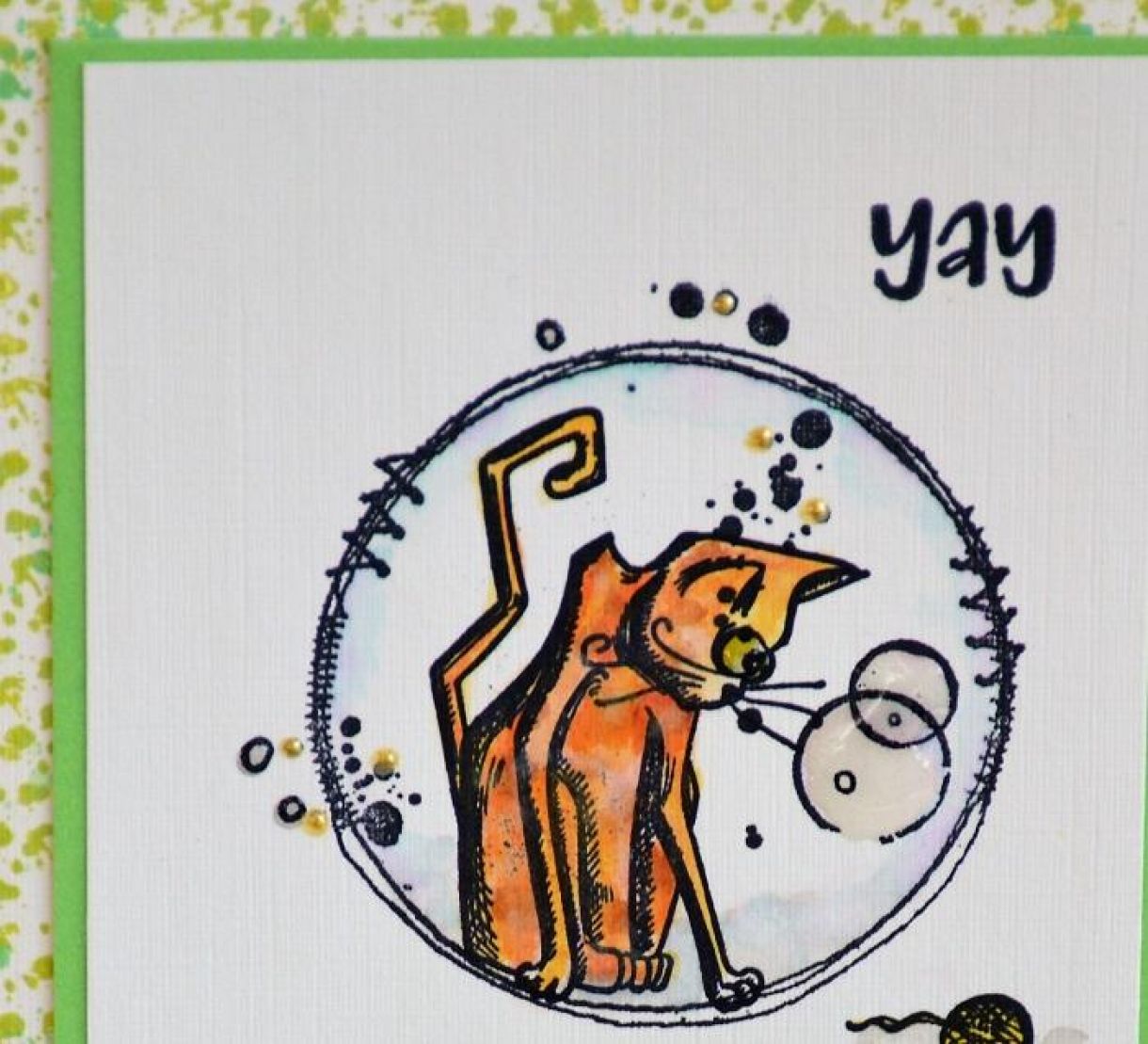 The cat card was made in the same way but using different sentiments and a ball of wool and fish bones. I coloured the inside of the sewn circle with blue and violet distress markers so it looked like a bubble and coloured the cat with ginger tones. I chose green card to mount the image and stamped random dots in two shades of green on the card blank. Glossy Accents and yellow Perfect Pearls were added to finish.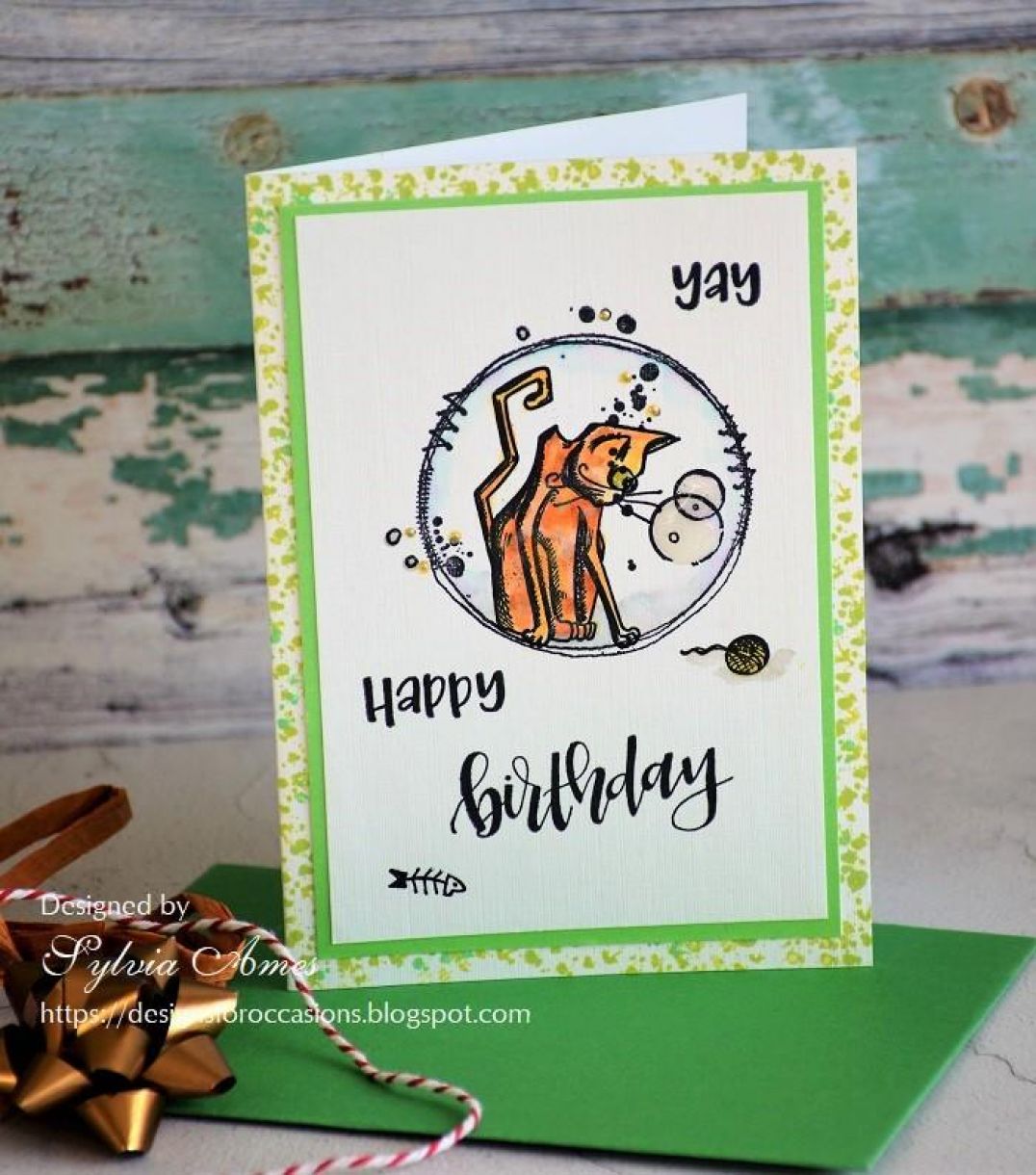 I used papermilldirect red and green matching envelops for the cards. I do love using the mini cats and dogs and will be making some more cards while I have them on my desk.

Sylv xx