Foxy Woodland Scene
0
Posted on 8th June 2020 by Alison Pendlebury-Brown
Filed under
As soon as I saw the brand new Woodland seasonal cardstock pack I knew how perfect it would be teamed with my Xcut layered fox die! To make this 6" x 6" (just under) card you will need the following craft supplies and card making supplies:
You will also need
Woodland-themed metal dies - leaves, trees/branches, grass, mushrooms
Xcut Layered Fox Die
Inks for added dimension to the die cuts (optional)
White gel pen (optional)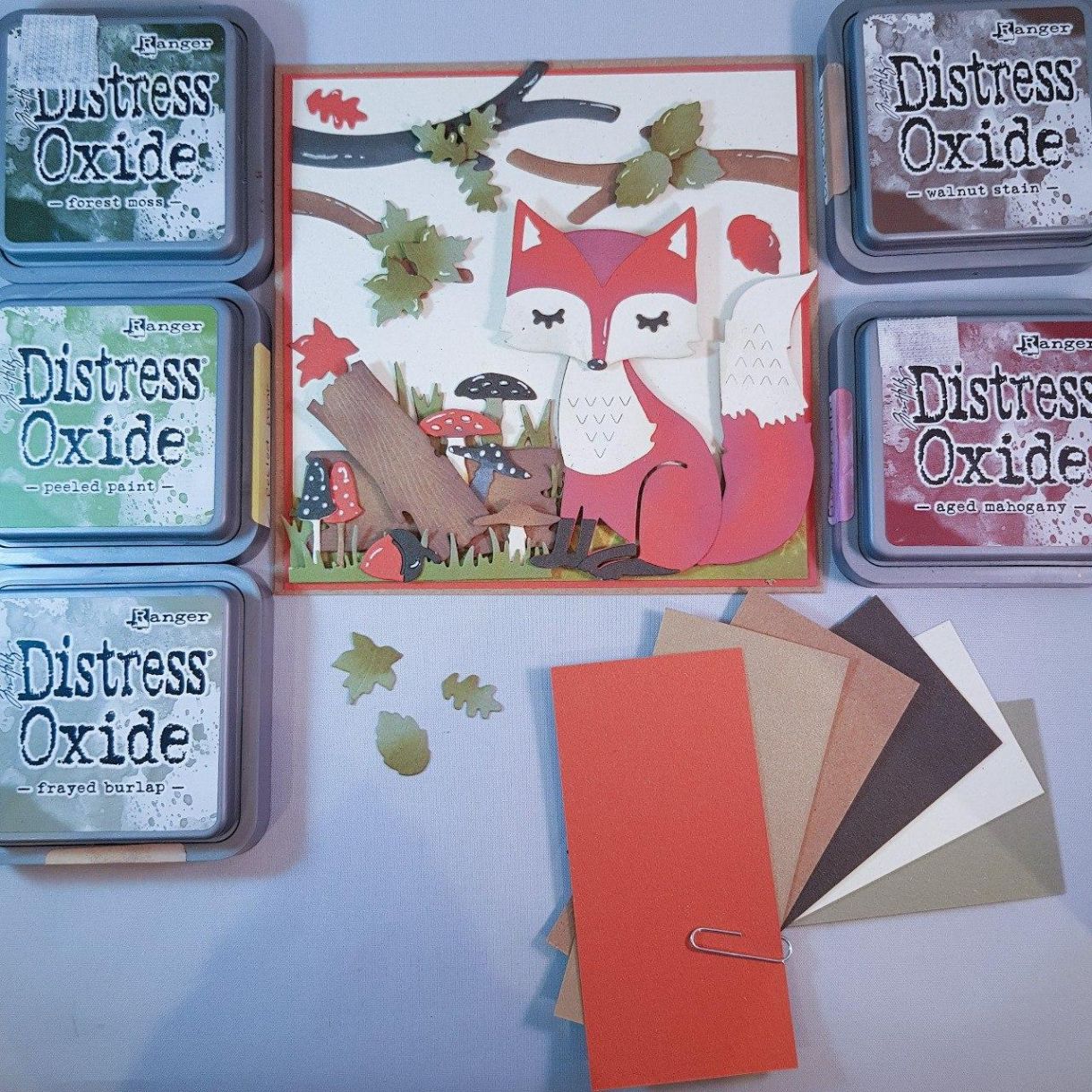 I started by die cutting all the parts of the fox in the terra rossa materica card 250gsm for the body and head, woodstock betulla card 285gsm for the face, tail and chest, and pitch materica card 250gsm for the feet and eyelashes.
I cut branches and logs from the fleck kraft card 250gsm and pitch materica card.
I then went on to cut leaves and grass from the verdigris materica card 250gsm and the terra rossa card.
All cardstock mentioned in points 1 -3 are all from the woodland A4 pack. No other cardstock was required to create this cute woodland themed card.
I then used the following distress oxide inks - walnut stain, frayed burlap, aged mahogany, peeled paint and forest moss - to add extra depth and shading to each element.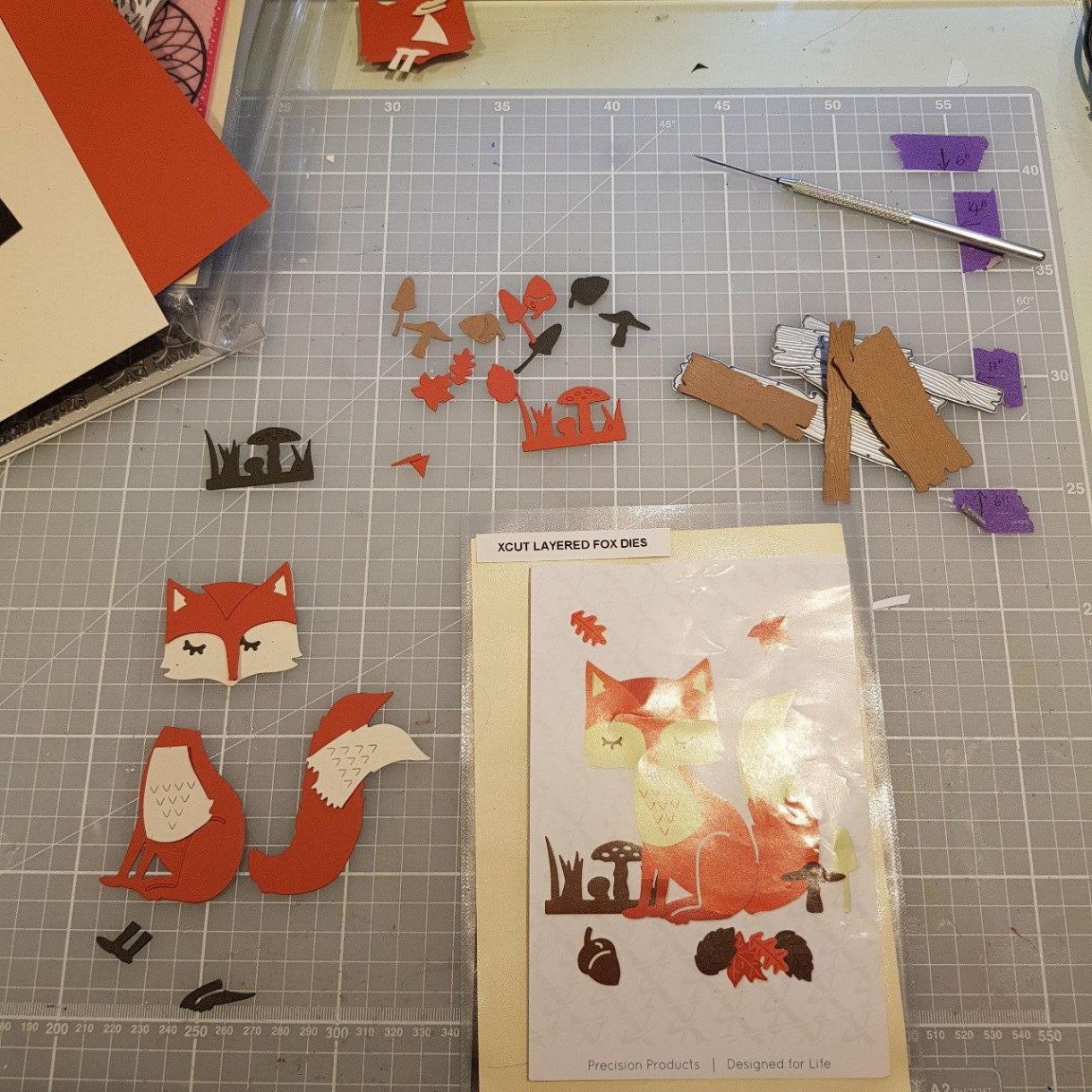 Next, I created a card base from the fleck kraft card by folding an A4 sheet in half and cutting one side down so that the folded card base measures 5 3/4" x 5 3/4".
I then created a mat layer in the terra rossa materica measuring 5 5/8" x 5 5/8".
Finally I used the woodstock betulla card to create the front panel where I assembled all the pieces measuring 5 1/4" x 5 1/4".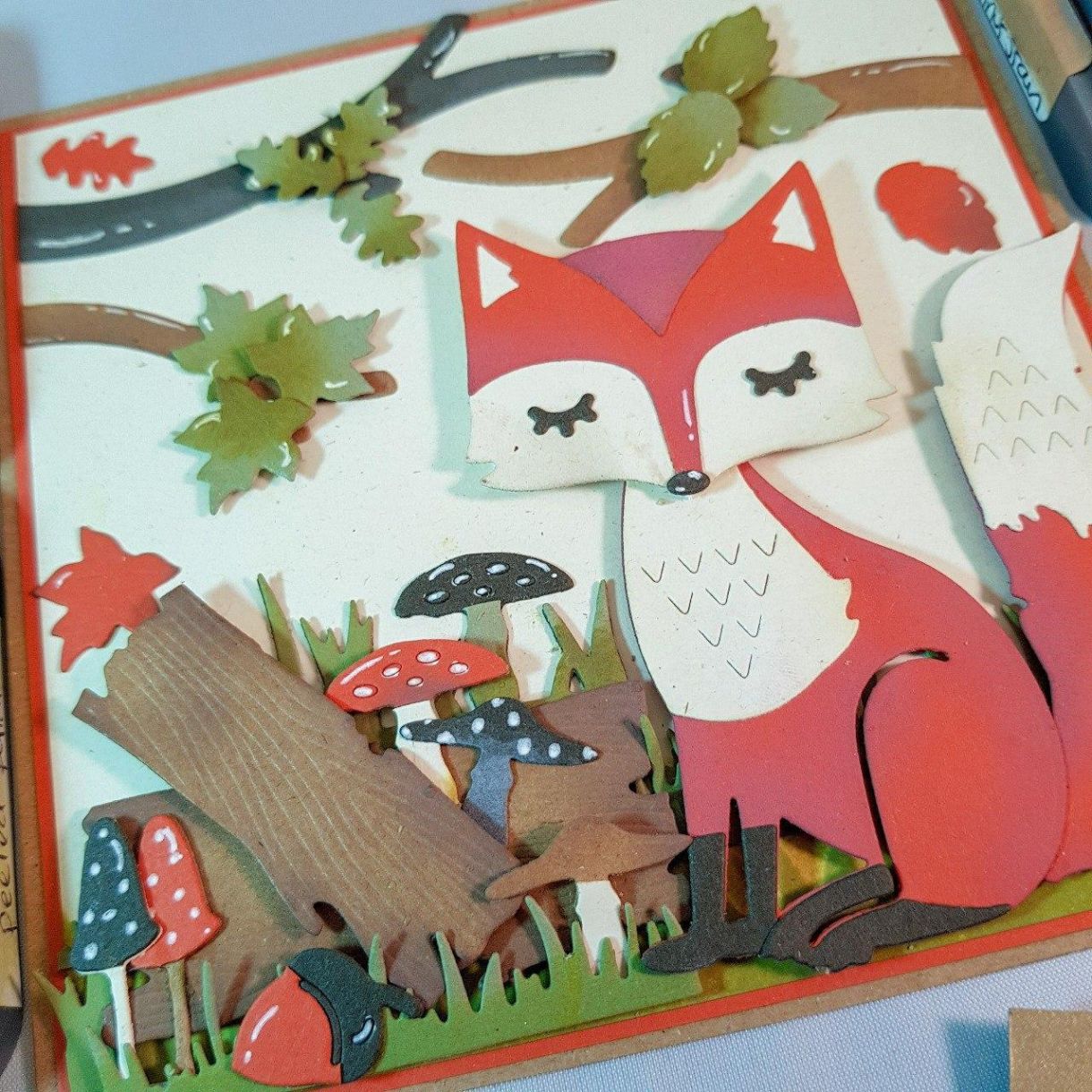 I assembled all the pieces using single and double layers of foam tape to provide dimension and depth to the scene.
Finally I added some accents with white gel pen.This is completely optional if that's not your style.
I had so much fun creating this scene. I hope you like the finished card and find some inspiration from it. I cannot tell you how beautiful this card pack is - go ahead and order a pack, you will not be disappointed. The texture of each piece is just perfect for the woodland theme.
Included in this pack is also the gold sirio pearl card, which I unfortunately didn't need for this particular card, but it is sooo beautiful and I have ideas to use this too :).It would look great as one of the layers on the front of the card.
Happy crafting, I hope you'll share your makes with us too.
Stay safe.
Alison x