Embossed Geometric Birthday Card
0
Posted on 29th August 2020 by Louise Thompson
Filed under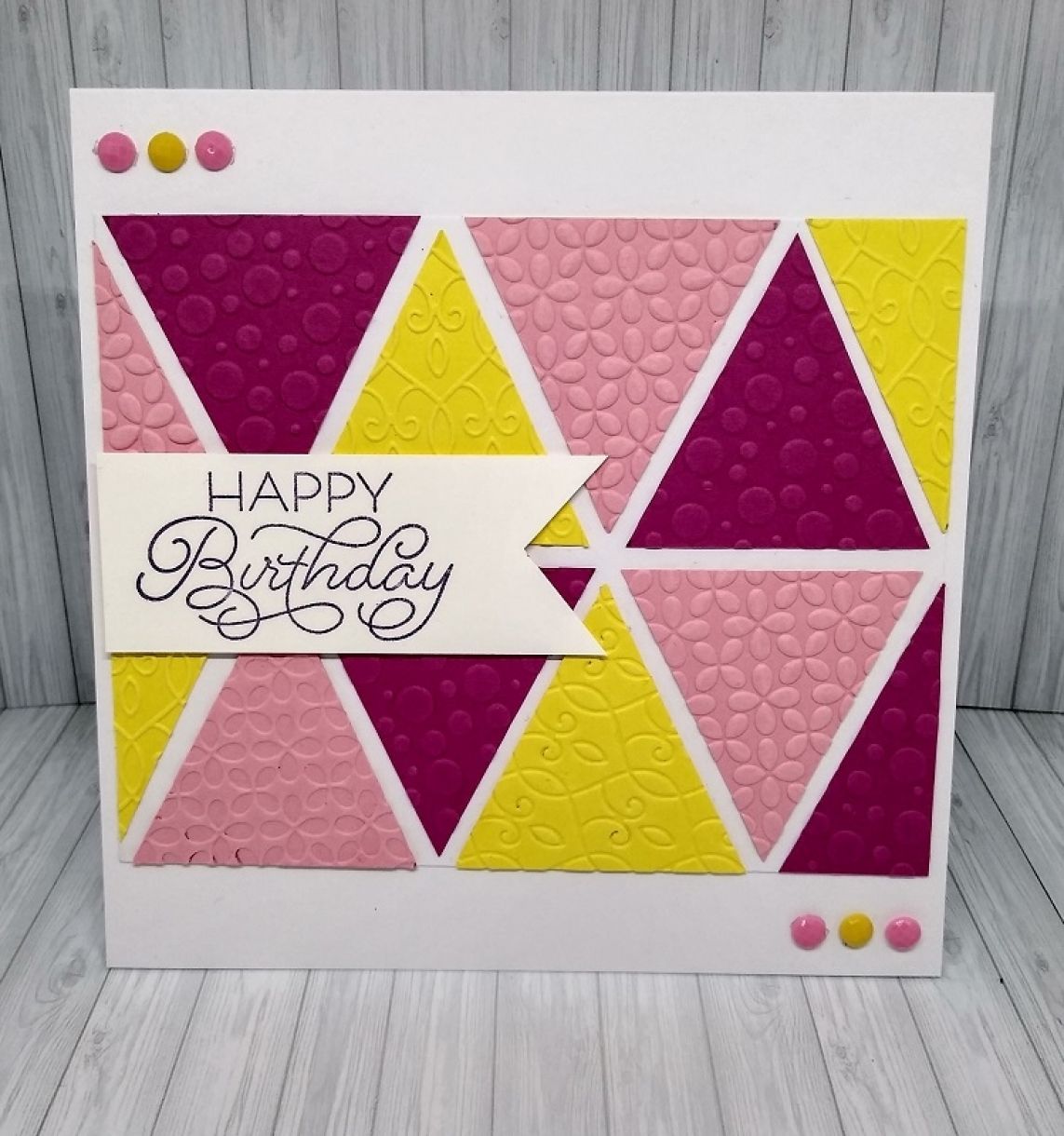 You will need the following card making supplies:-
Embossing Folders
Gems to decorate
Sentiment
Start by cutting the A4 White Card Plain 250gsm to 5 3/4" wide x 11 1/2" long, and then score it halfway at 5 3/4" to form a card blank.
Take the Daffodil Yellow Smooth Card 240gsm and cut a 2" x 5" strip.
Along the top of the strip, mark at 1" and 3".
Along the bottom, mark at 2" and 4.
Join these marks up to form 3 triangles. Keep any spare off-cuts as these can be used to fill in your pattern.
Repeat steps 2 - 5 with the Raspberry Pink Plain Card 240gsm and the Pink Plain Card 290gsm
Take your embossing folder and emboss all the triangles.
Using the leftovers of your White Card Plain 250gsm, cut a panel that is 5 1/2" x 4 1/4"/
Stick your triangles onto this panel, making sure that all the triangles butt up to the edge of the panel.
Stick the panel onto the front of your card.
Add some gems and a sentiment to finish off.
I hope you enjoyed making this card - it really is a nice and simple card to make and is a great way to use up those leftover pieces.