Dazzling Glitter Layered Mandala Birthday Card
0
Posted on 24th November 2021 by Terri Kelly
Filed under Card Making Ideas, Projects And Cards By Type, Happy Birthday Card Ideas
This card is really simple to make. There are 3 separate layering dies, which you cut out using a die cutting machine, in different colours. I chose teal and purple as they are my favourite colours and look great together, plus silver glitter for the top, most intricate layer. The dies are around just under 6 by 4 inches.
I made a card blank to be slightly larger than the die cut panels, so just over 8 by 6 inches, to enable a nice, classy looking white border. After adhering the mandala die cut panels on top of each other, I trimmed the card base slightly using long bladed scissors to get my border the width I wanted it.
I chose a decorative banner die from my stash and heat embossed Happy Birthday in white onto it. I like lots of dimension in my cards so actually cut the banner die twice and adhered them together using wet glue, before raising them up further using foam tape. I wanted the sentiment to stand out amongst the patterned background, but still wanted the beautiful mandala to be the focal point.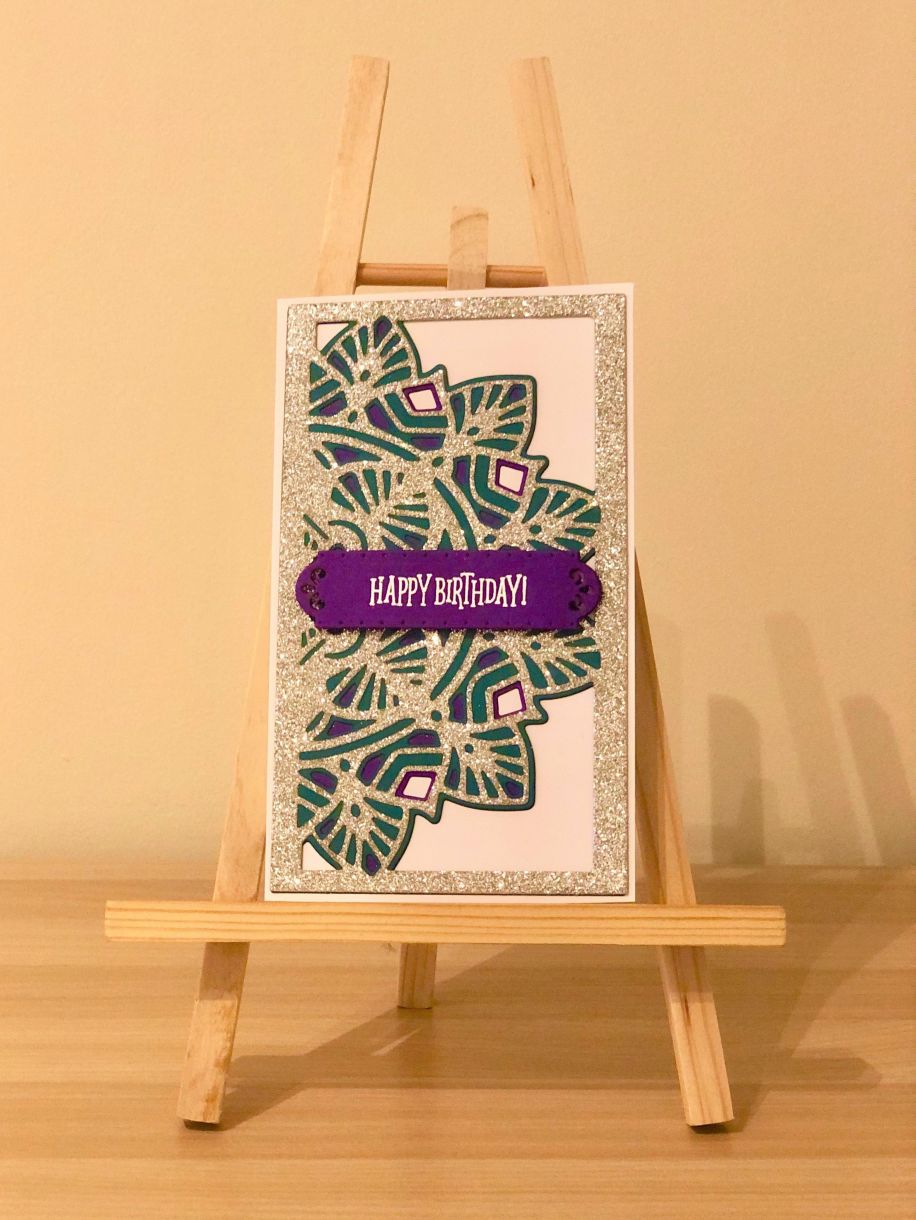 I'm really pleased with the way this card turned out. What do you think? Let me know in the comments, I'd love to know! Happy Crafting, Terri (Veegstez/Veegstez Creates)