Creating arts and crafts with paper butterflies
1
Posted on 19th July 2012 by Papermilldirect
Filed under All Papercraft Tutorials
Have you noticed all the beautiful art and craft around that features pretty paper butterflies?  You don't need to be a brilliant artist to create your own - there are many free butterfly templates available on the internet.  If you have a pair of scissors or a craft knife, some card and paper then you can begin to make your beautiful paper butterflies. Even quicker would be to use a  large butterfly punch - you'll have a swarm of paper butterflies before you know it! We found this extra large butterfly punch on Amazon, but if you google there are loads to choose from - 'Butterfly Punch Search'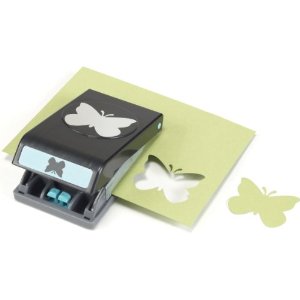 Take a look at these beautiful creations featuring paper butterflies for inspiration!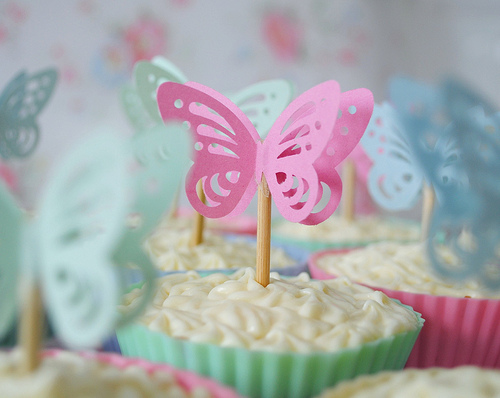 Paper Butterfly Cupcake toppers from Torie Jayne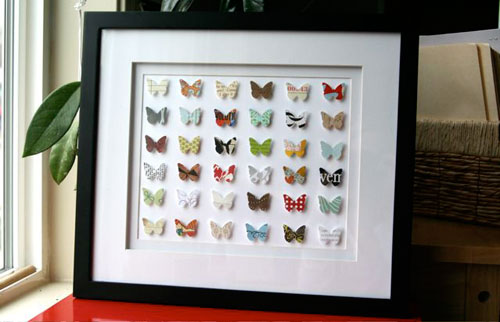 Create a beautiful piece of butterfly wall art  using old magazines, wrapping paper and junk mail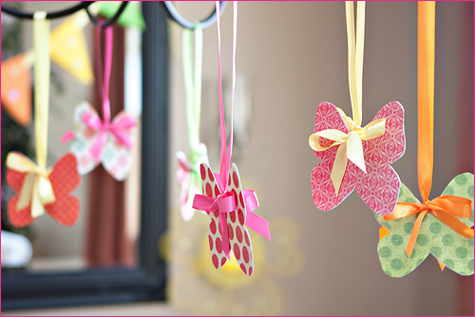 This is a great idea for party decorations via 'Real parties', simply attach a little coloured ribbon and hang your butterflies!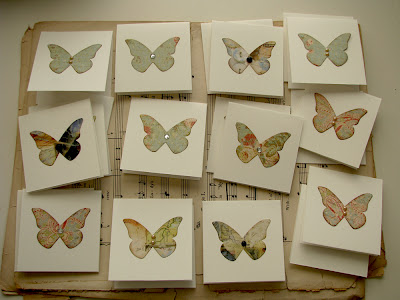 Vintage Page designs has used butterflies, cut from pretty patterned paper to decorate simple handmade cards - she's added beautiful details with pearls and gems - they look fantastic.  This would work equally well for a bright card using colourful cardstock.
Nancy at Goshery created these beautiful handmade cards, adding a butterfly as a little 3 dimensional detail.
 Please let us know if you have created any cards or crafts featuring paper butterflies - share a link in the comments or head over to our Facebook page - Papermilldirect on facebook