Calendar
0
Posted on 13th May 2022 by Annette Connelly
Filed under Calendar
Hello, It's Annette here from Netty's Cards with something a little different to share with you.
I've been playing with the 2022 calendar from Papermill Direct, and have discovered that the wires can be eased open just a little so that the pages can be temporarily separated meaning you can print onto them. They don't need to be opened up very much to slide the pages out.
I've pulled out a few of the pages, and have added some pre-coloured images from Amanda Jayne Designs Etsy shop in some seasonal themes.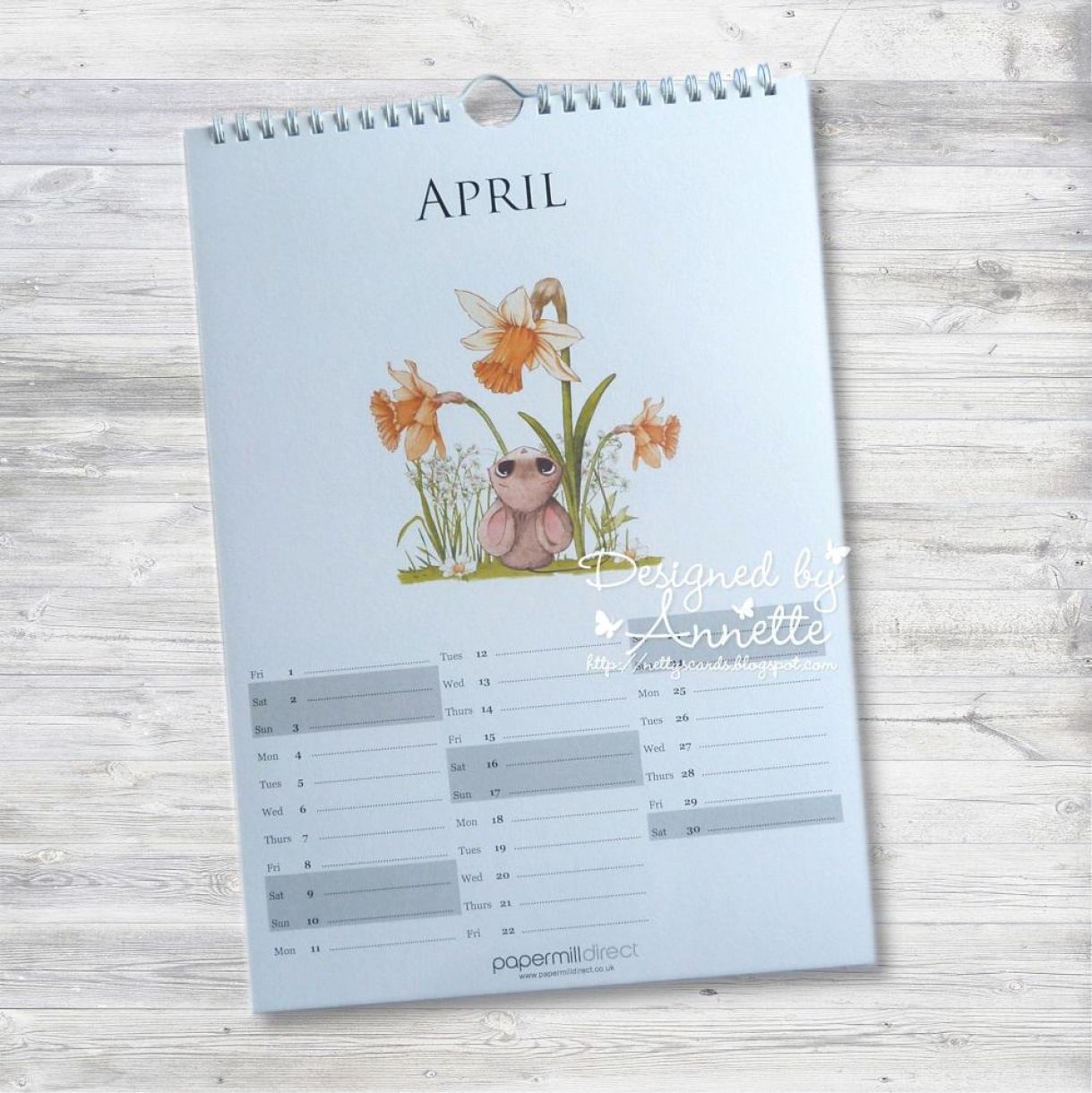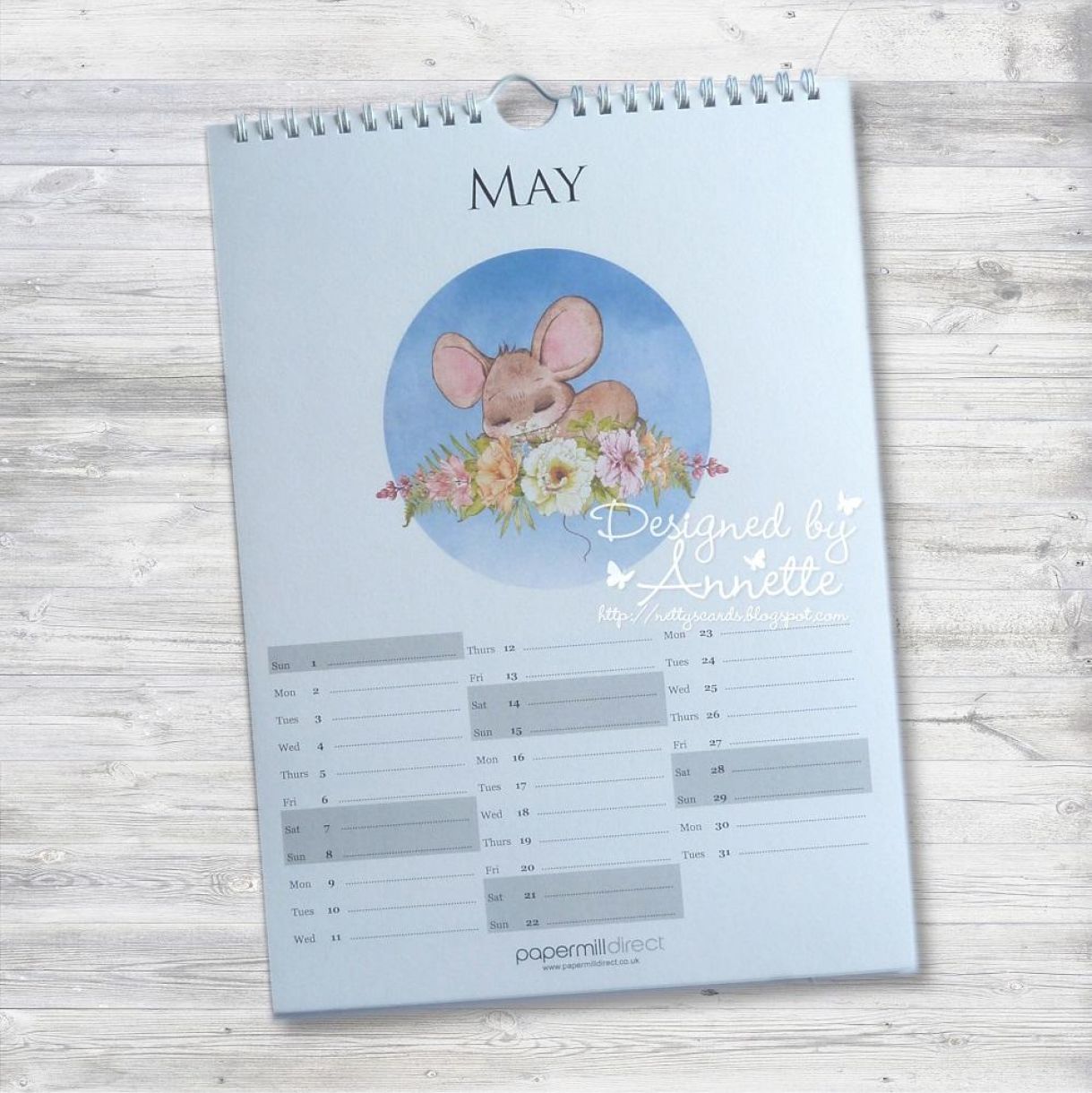 I thought that the daffodils were perfect for April to get us into the mood for Spring, and some flowers for May.
June is the Queen's Jubilee, so what's more English than a nice cup of tea!
And finally for July, a little meecie sunning himself in the garden.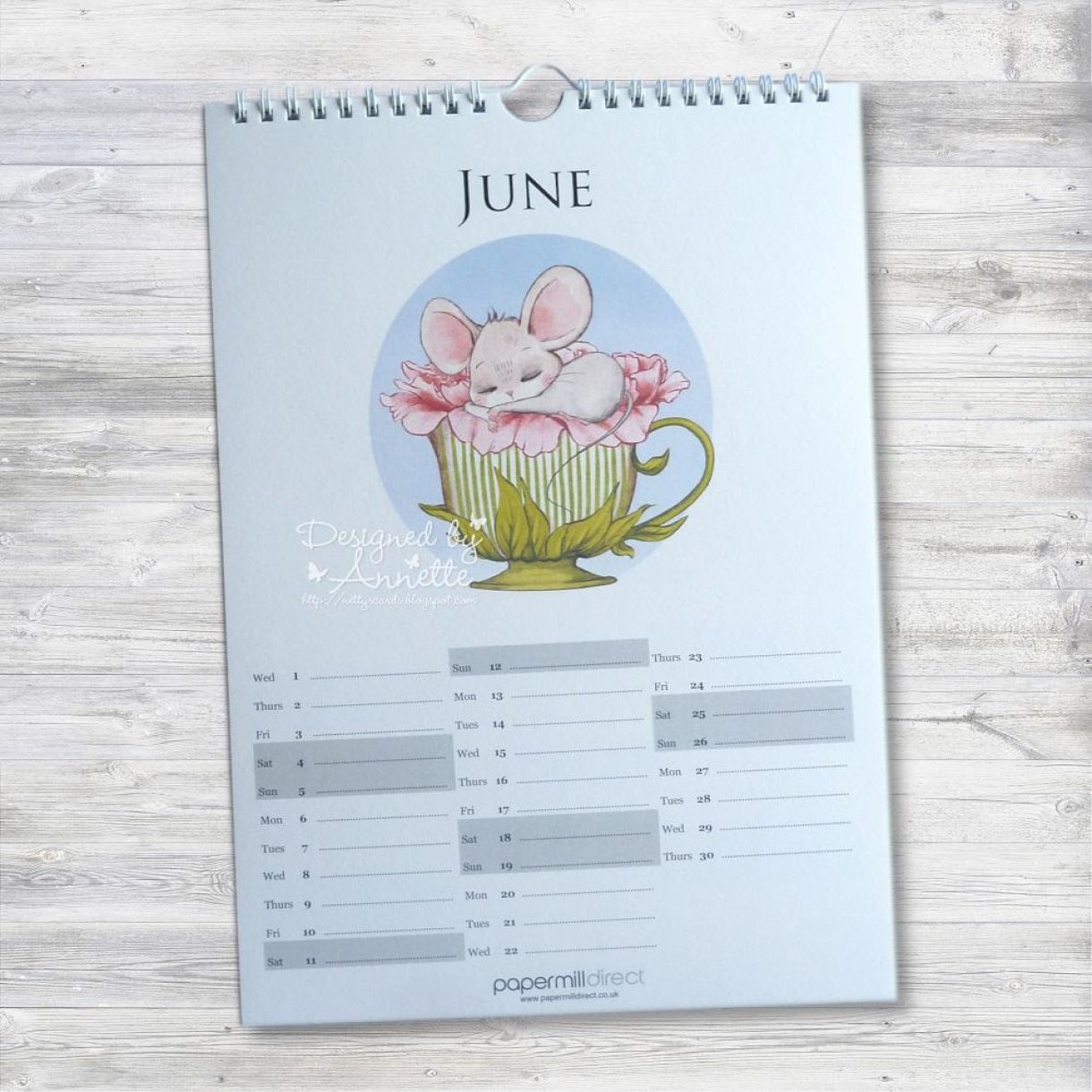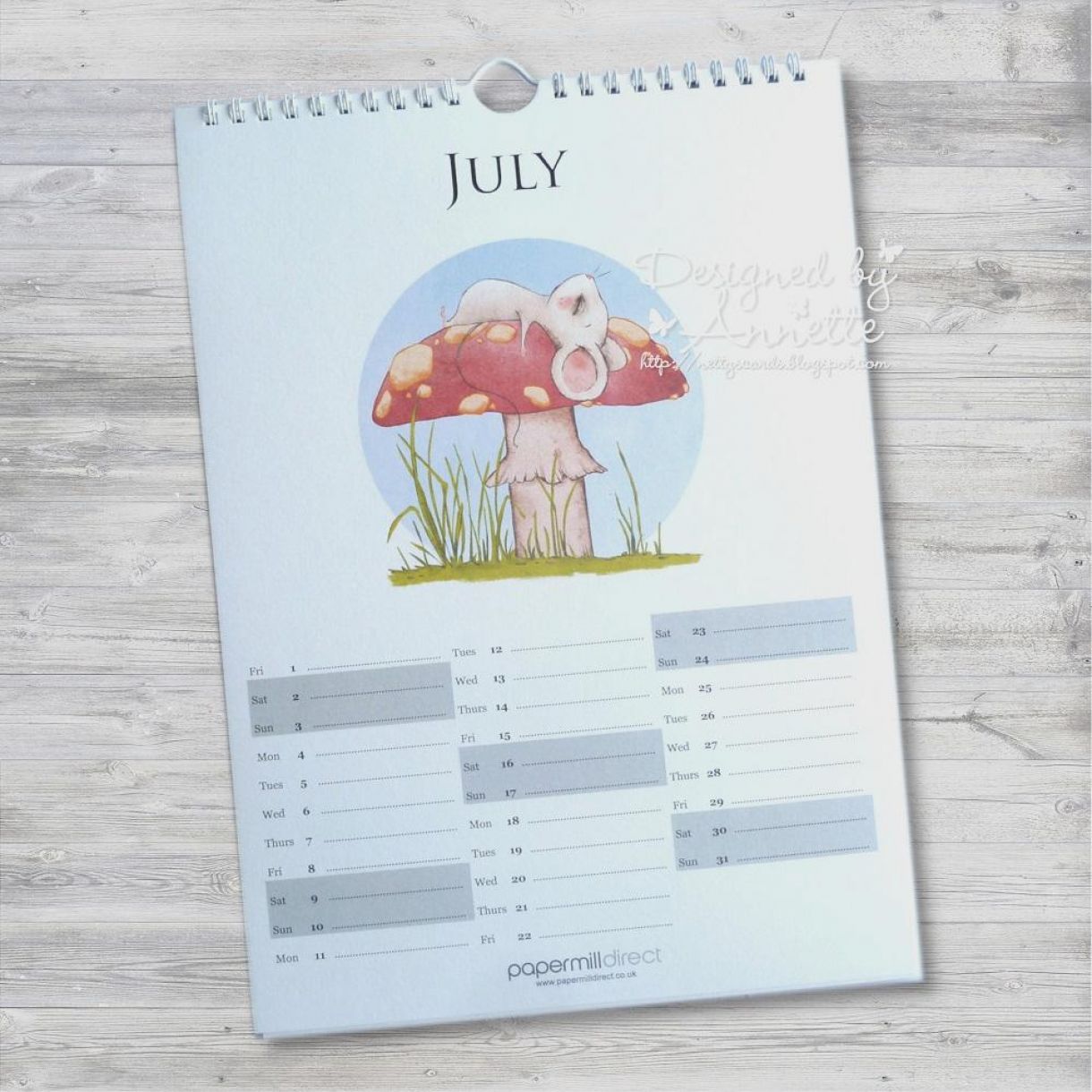 Once I'd printed my images, I reassembled the calendar and tightened the wire rings up again.
Just remember to put them back in the same order!
Simples!
Until next time, happy crafting
Annette - Netty's Cards