Birthday Shaker Card
0
Posted on 6th August 2020 by Sandra Dunne
Filed under
Hi everyone. Today I'm sharing a shaker card. I love these fun cards. The card I've used on this is Pastel Pink and Plain White.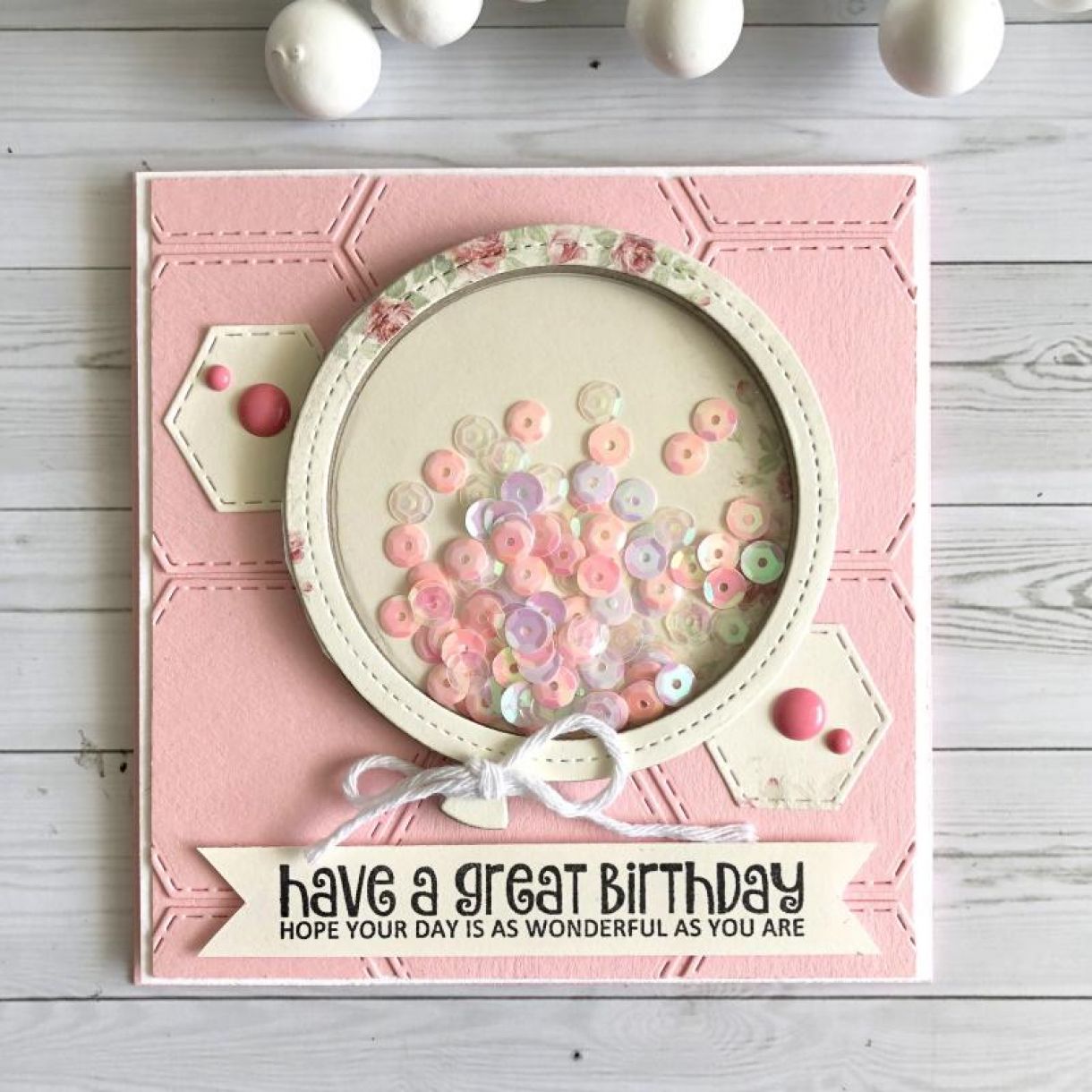 The card base is 5" x 5", the white layer is 4-7/8" square, and the pink layer is 4.75" square. I cut 10 hexagon shapes from the pink card and layered them on top, then added 2 paper hexagons for decoration.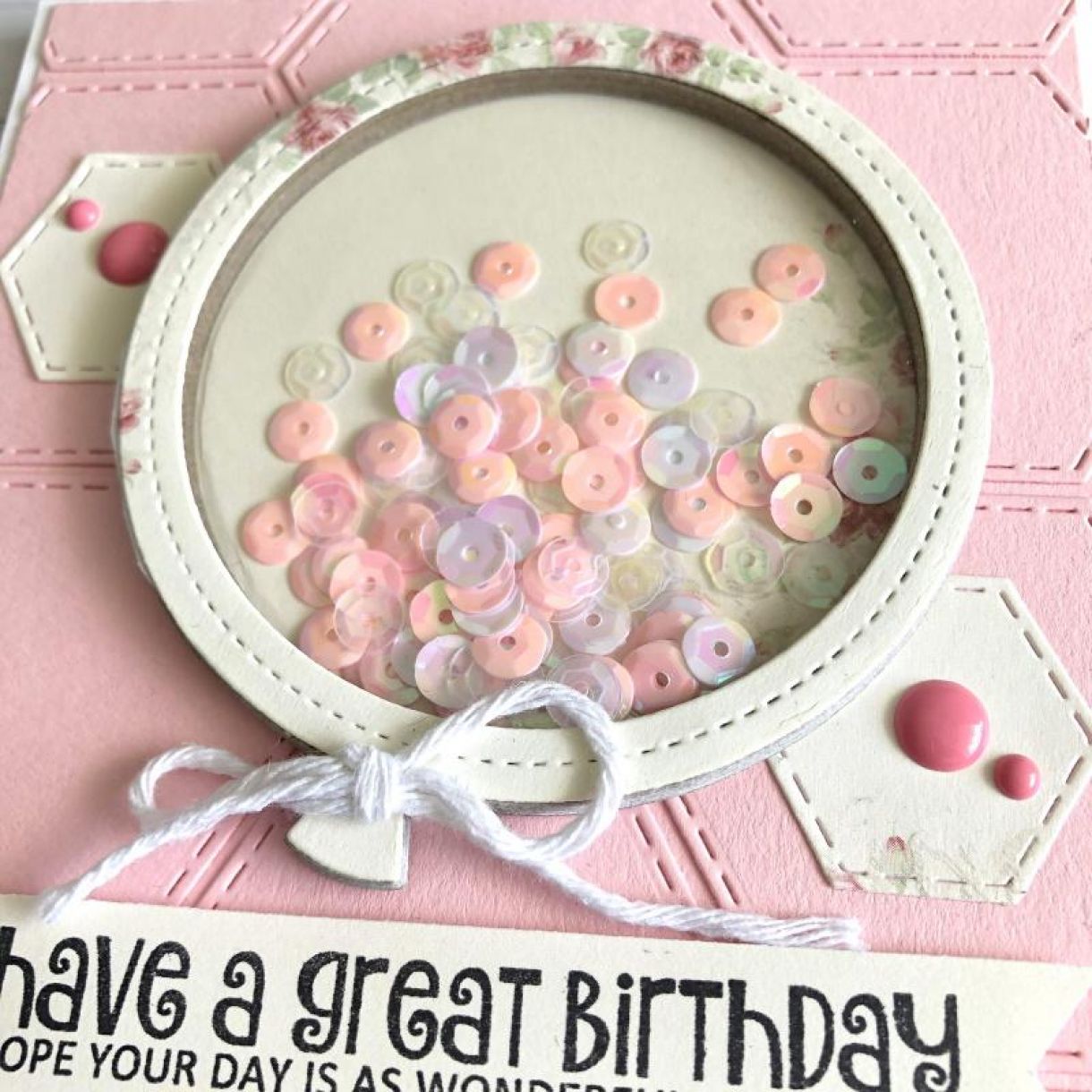 The Balloon Shaker die is from Lawn Fawn. I cut 6 layers of packing card (385gsm) and then a layer of patterned paper to cover them. I painted the outside edges white to cover the brown packing card. I sandwiched the acetate between the top card layer and the patterned paper layer, and used patterned paper underneath the shaker. The shaker mix is a mix of pastel pink, white and holographic sequins. The sentiment is from one of Clearly Besotted Stamps sentiment sets and I adhered that to the card front using foam tape.
Thanks for dropping by today. Don't forget to share your creations over on our Facebook Community Page.