A Pop Up Unicorn Card
0
Posted on 9th February 2019 by Vicki Poulton
Filed under Card Making Ideas, Papercraft Disciplines And Techniques, Pop Up Card Tutorials
Good Morning.
I love making pop up cards and the great thing about this pop up box is that it lies flat so its super easy to post.
The products I used are:
You will also need:
Pop up box die (Spellbinders)
Unicorn stamps (Hero Arts)
Acetate
Copic markers
Memento ink
Heat gun
White embossing powder (WOW)
Pattern Paper (Paper Addicts)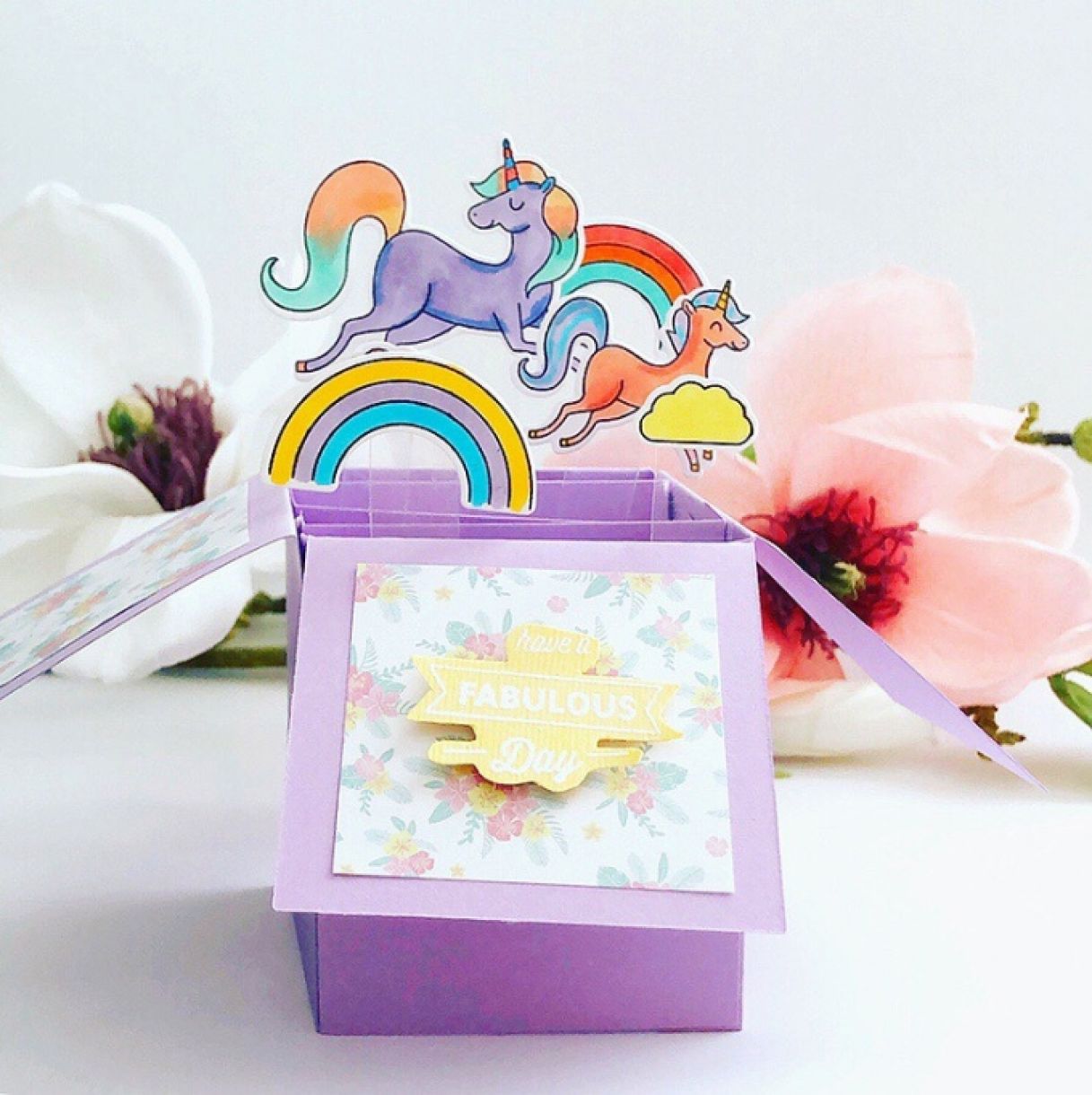 To start with you will need a couple sheets of New Lilac Smooth Card 240gsm to make your pop up box. You will need to adhere all the sides together and the pieces of card that go across the box. I used Stick it! Double Sided Tape 6mm.
I then stamped and coloured the images onto some White Card Super Smooth 250gsm. I trimmed these out and cut some strips of acetate and adhered the bottom of the acetate along the middle pieces of card in the box. I then adhered the images at the top of the acetate using Stick it! Double Sided Tape 6mm.
I then cut out four smaller squares of pattern paper and adhered these to the box flaps.
Next I heat embossed the greeting onto a piece of Pompelmo Nettuno Linen Effect Card 280gsm. I adhered this using some Stick it! 3D Foam Tape 9mm.
The pop up box is now complete.
This will certainly make someone happy especially when they pull this out of an envelope and it will pop into shape.