A Day At The Beach
0
Posted on 14th September 2020 by Ben Francis-Neun
Filed under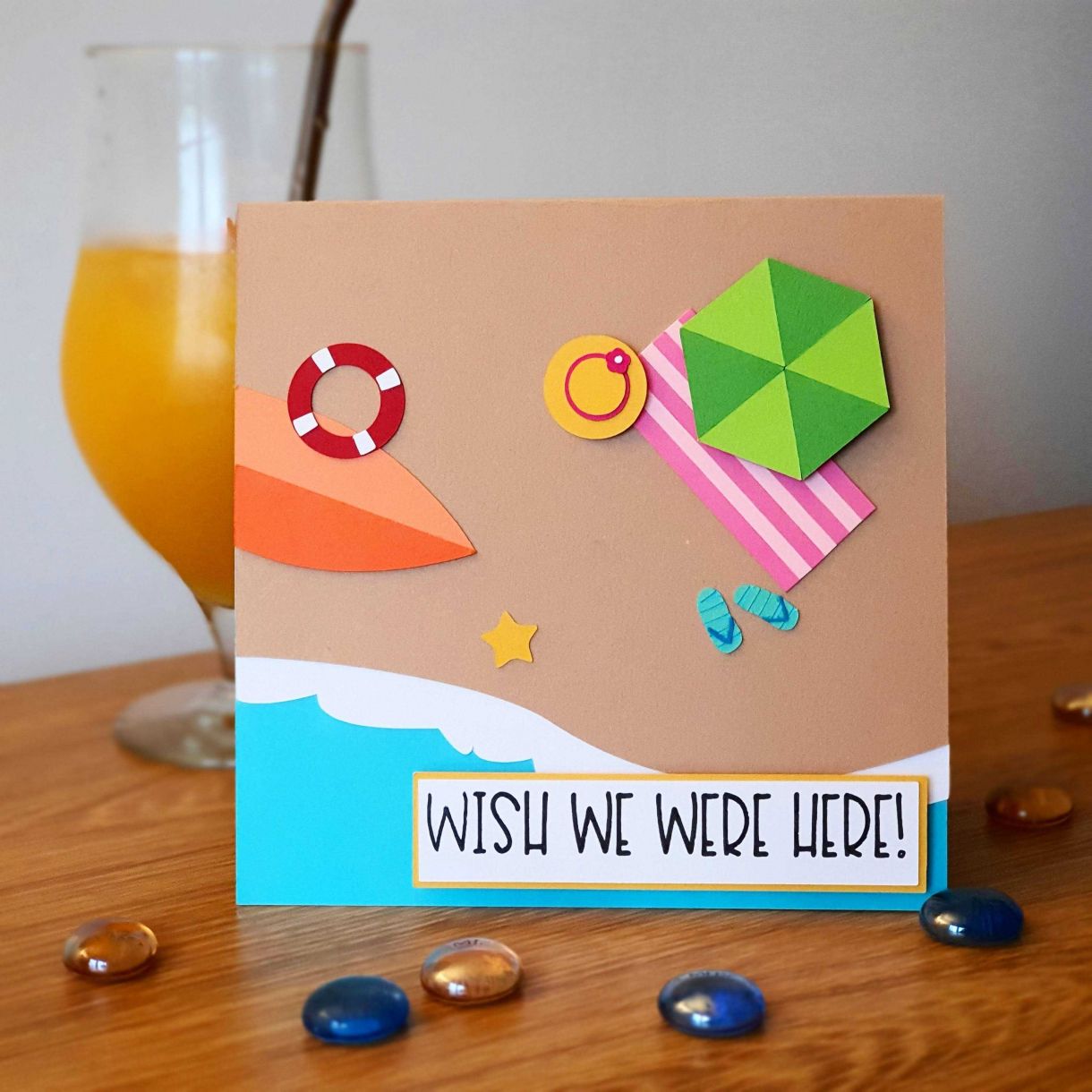 The 2020 Quarantine has left a lot of us desiring that escape to the sun, a break away from it all on a nice sandy beach with a cocktail in hand, so why not share that feeling with a friend or loved one with this bright and fun "Wish We Were Here" card? This simple design is easy to put together, and to customise with any amount of imaginative ideas you can think of!
-----------
To make this design you will need the following card:
For the "beach" base:
The rest of the design can be any colour combinations you wish - you could colour-coordinate the whole thing on a particular theme, and add any number of beachy items to it. For my design I used:
*The Summer Mixed Card Pack is a perfect way to get a lot of the card you will want for this design, but you could also use any of the Mixed Card packs or a Pick-and-Mix pack to make any colour combos you would like.
You will also need the following craft supplies: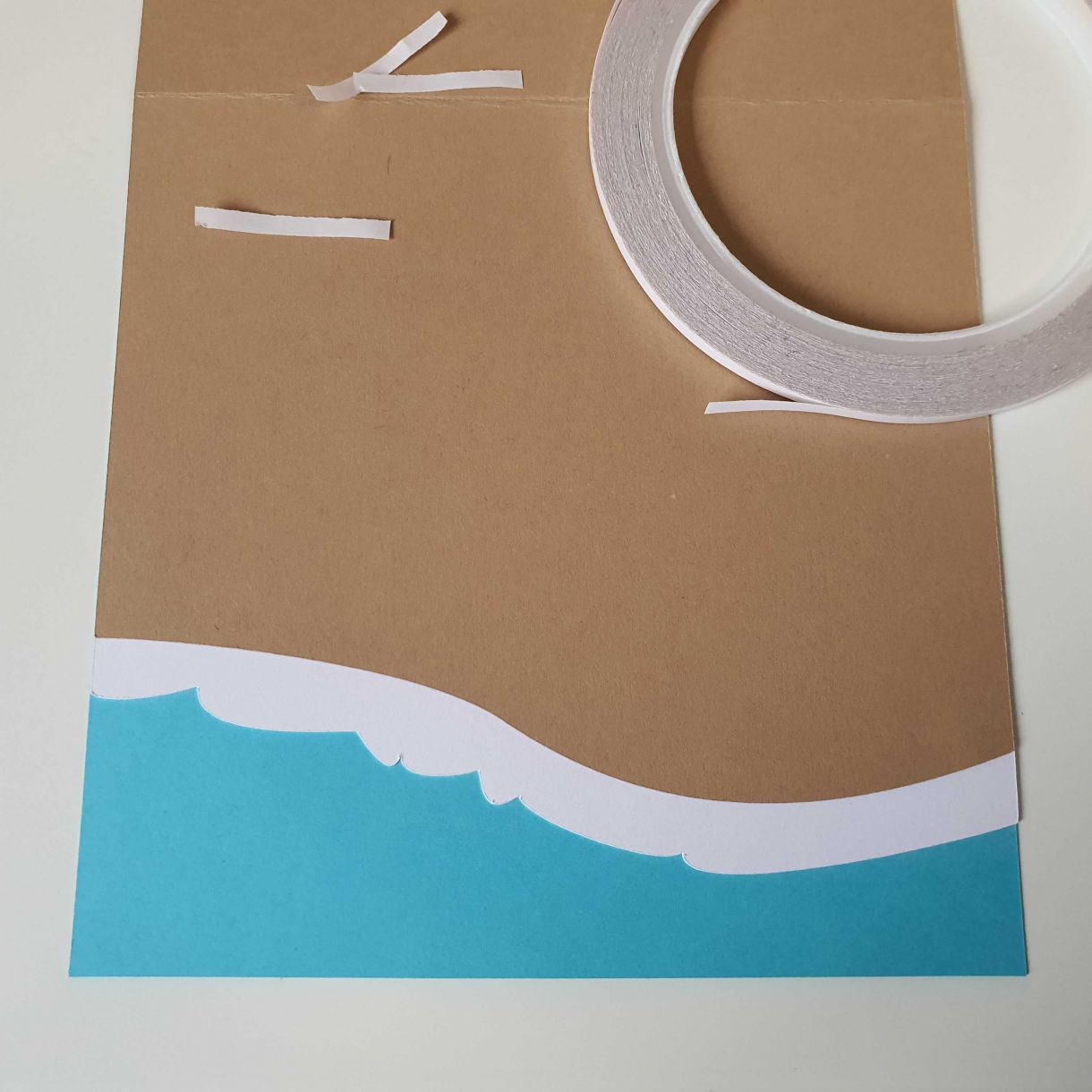 To get started, you'll want to cut a rectangle 28cm x 14cm out of the Buff Smooth Card 260gsm, and score along the centre point at 14cm, using a scoring tool or blunt knife (an empty ballpoint pen works great for this). At one end, trim a broad wavy line across, approximately 1-inch in from the end. Using this wavy line as a guide, cut a similar wave out of the White Card Super Smooth 250gsm, and cut a "cloud-like" edge to it (see the white "wash" in the image for inspiration). Finally, cut a 14cm x 14cm square out of Aqua Blue Plain Card 240gsm. Use the glue or tape to stick the three pieces together.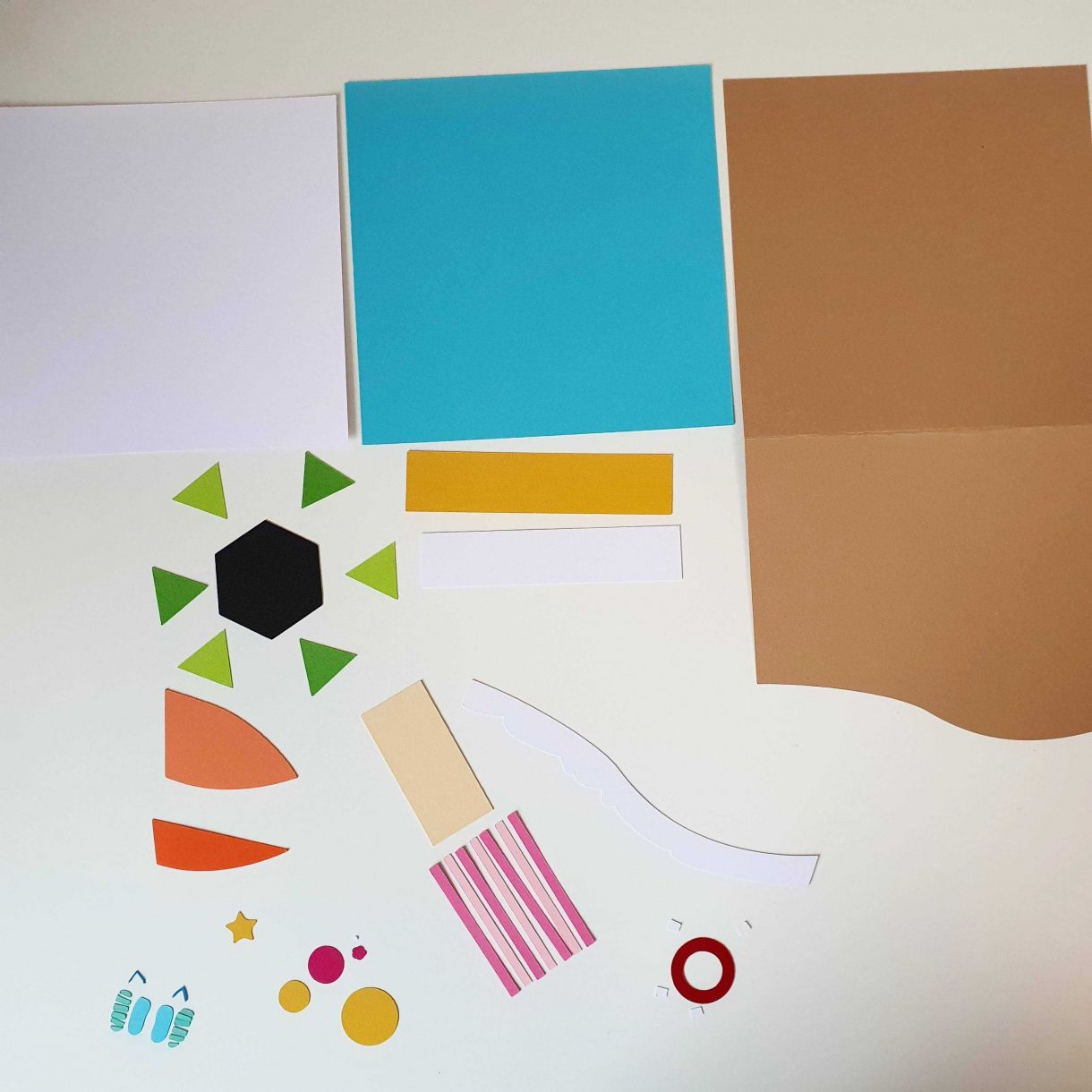 Now you can let your imagination run wild - think about all the best things you like about the beach and find some top-down images for reference. On my design, I made a surfboard, a life-ring, a starfish, a sun-hat, a beach towel, a pair of sandals, and a sun umbrella.
From the image above, you can see the individual shapes I've cut to make these pieces.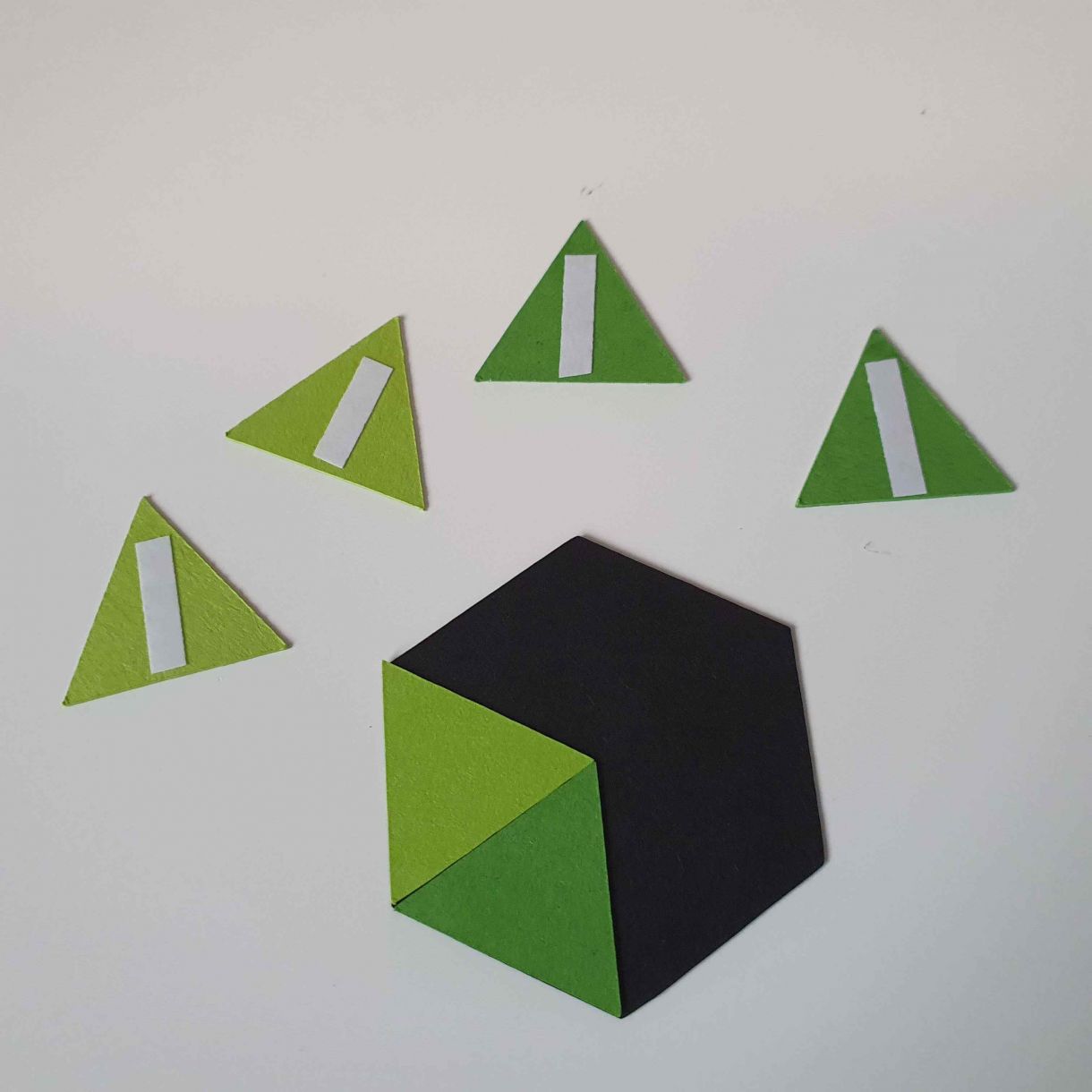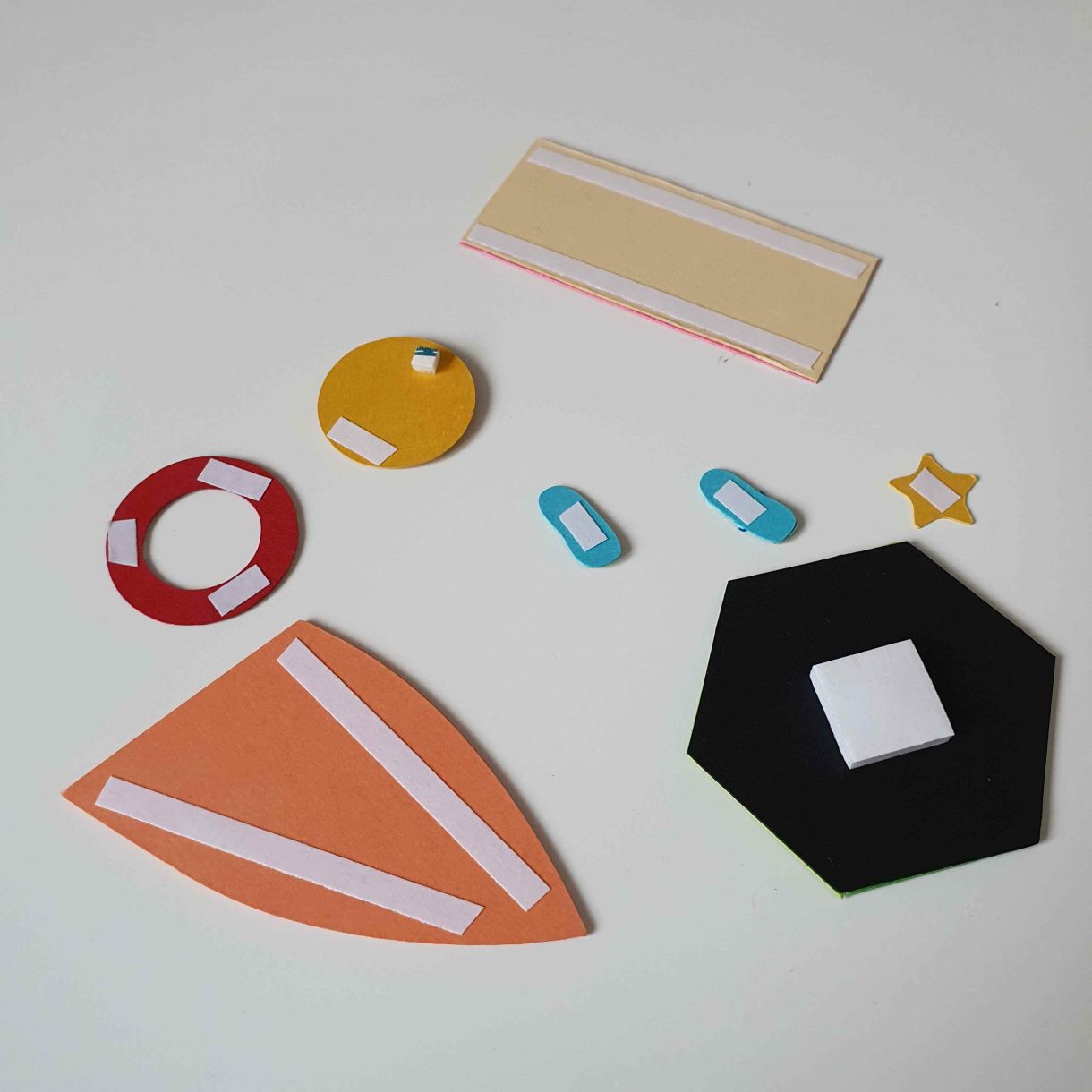 Tape or glue the pieces together and position them on the card. Cut a rectangular strip out of the White Card Super Smooth 250gsm and using either stamps or just good penmanship, write out your message "Wish We Were Here", and mount it on a slightly larger strip of a different colour. Use 3D Foam pads to attach both the written strip and the umbrella, to give some depth.
Finally, cut a final square just smaller than 14cm x 14cm out of the White Card and attach inside, to give a space to write a message to your recipient, and there you have a beautiful summery card to express your best wishes of a bright sunny day in a perfect holiday destination!