Rainbow Cards for Any Occasion
0
Posted on 29th June 2023 by Tracy Home
Filed under Card Making Ideas, Projects And Cards By Type, Celebration Cards, Happy Birthday Card Ideas, Cards For Men, Design Team, Thank You Cards, Get Well Soon Cards, Graduation Cards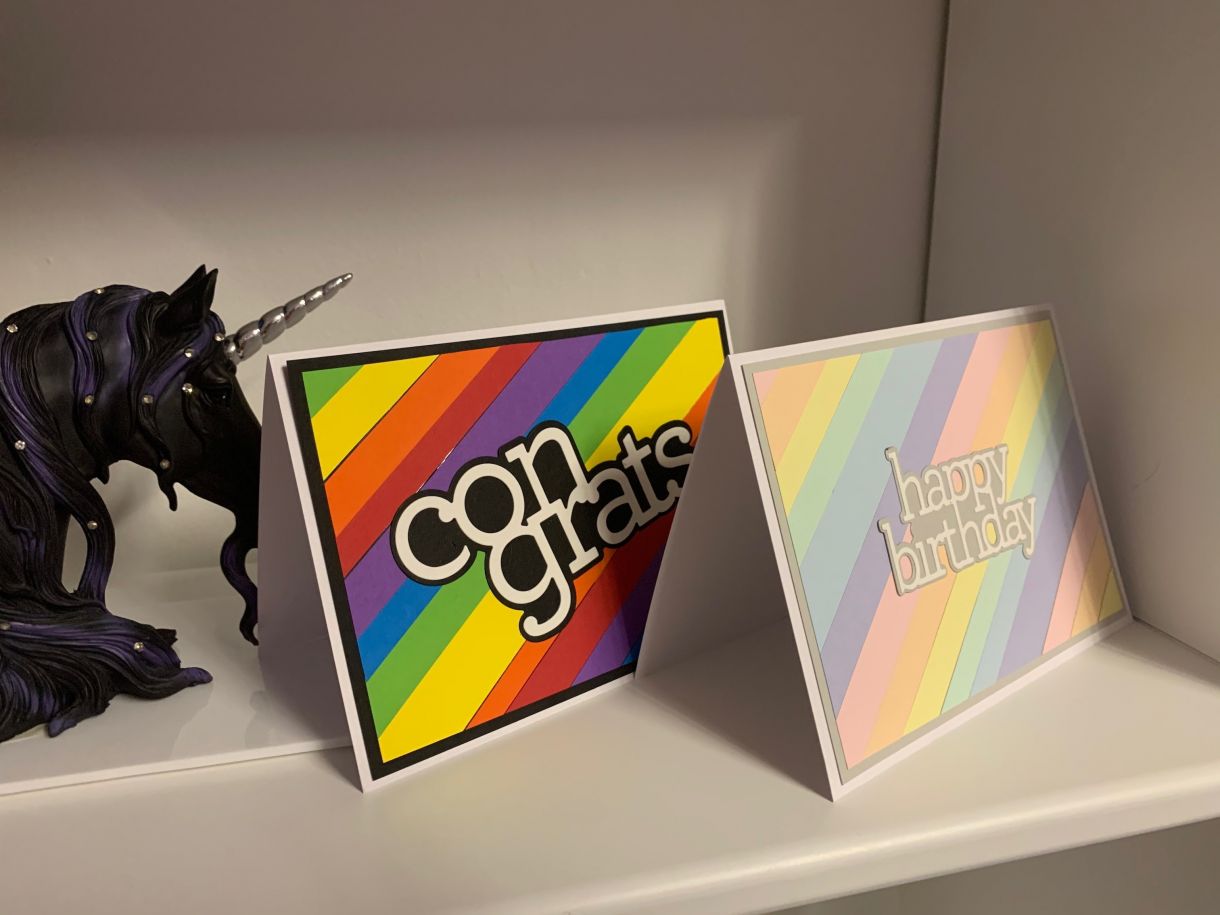 To make an eye-catching Rainbow Card for any occasion, try the new Mixed Card Packs. These cards are made using the Rainbow and Pastel Rainbow Packs, but any of the Mixed Card Packs can be used in this method.
Start by cutting up any width strips of each colour down the longest side of the A4 card. I cut one whole A4 sheet of each colour card as I use this method a lot, but you only need to do 3 to 5 strips of each for one completed sheet of A4; it will depend on how wide your strips are.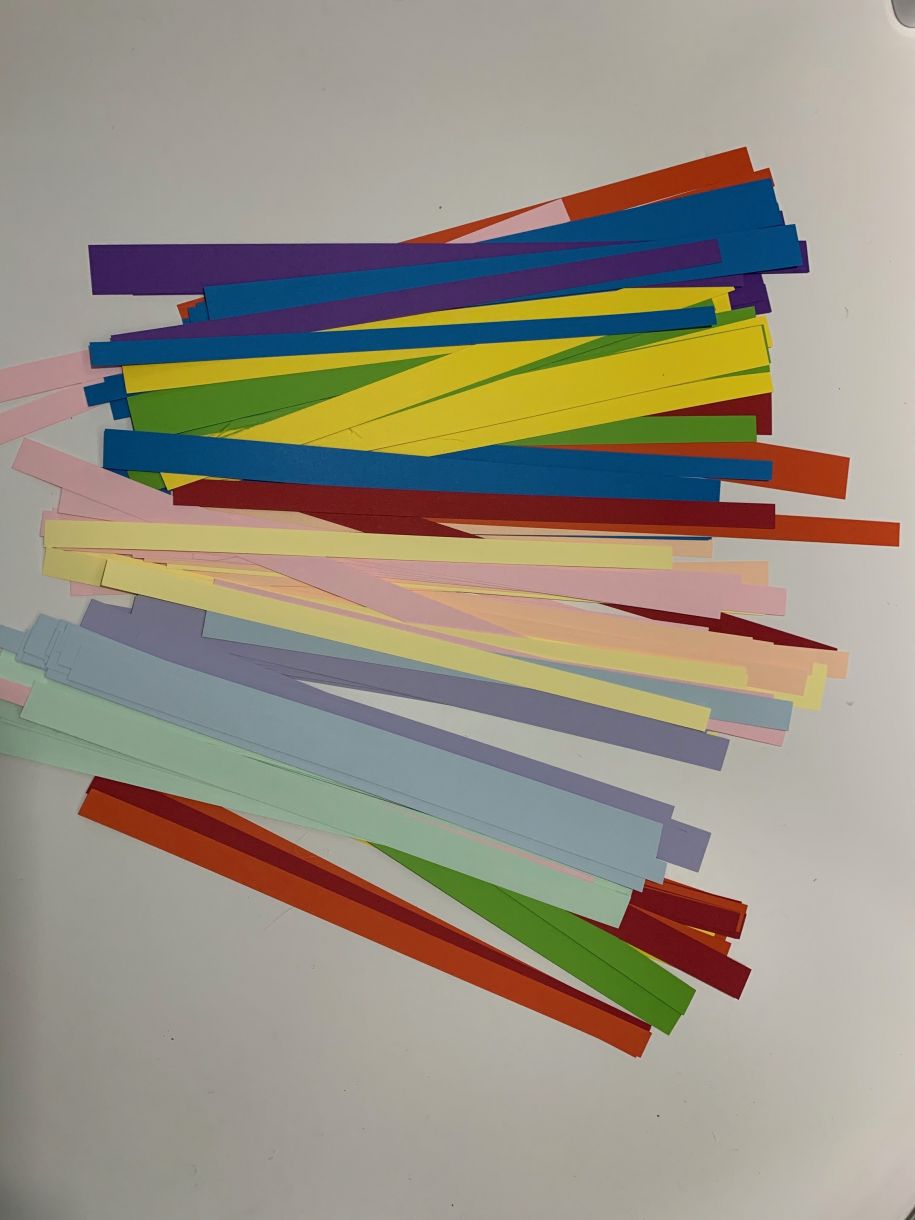 Using a sheet of A4 double sided adhesive, peel back part of the backing sheet on one side and start sticking your strips diagonally across the adhesive until the whole sheet is covered. Turn the sheet over and trim off the excess around the A4 sheet.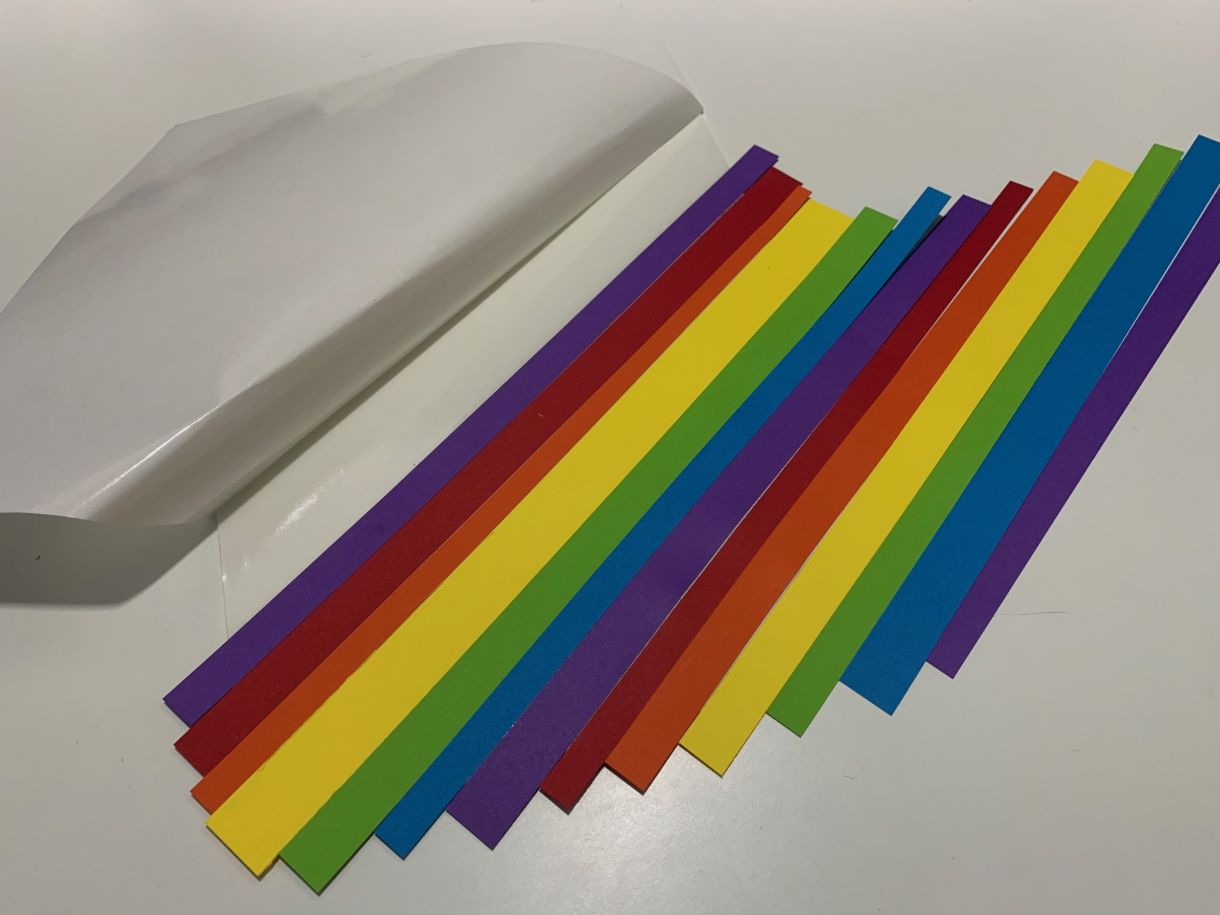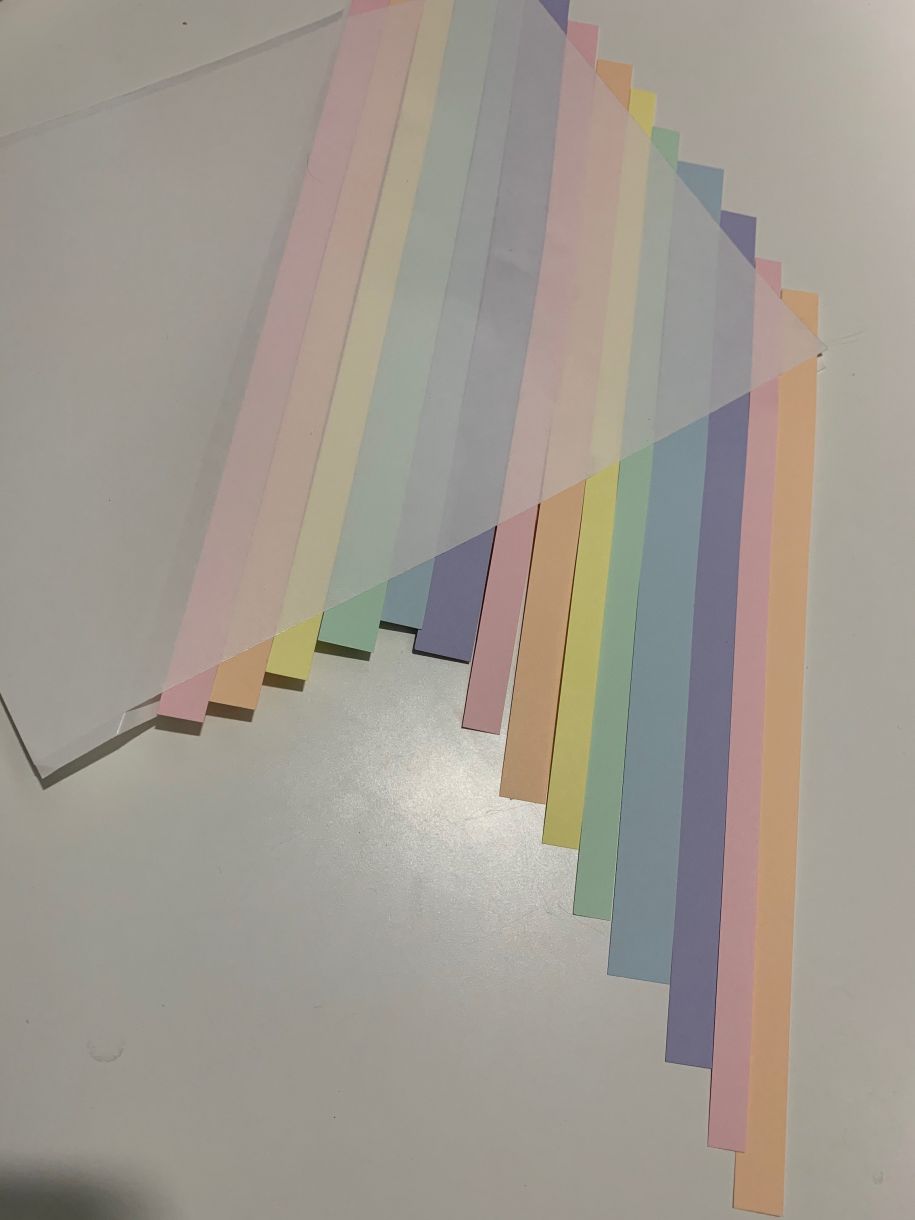 You now have an A4 sized piece of rainbow striped loveliness. Cut a piece at 4.5" x 6.5" to use for your card.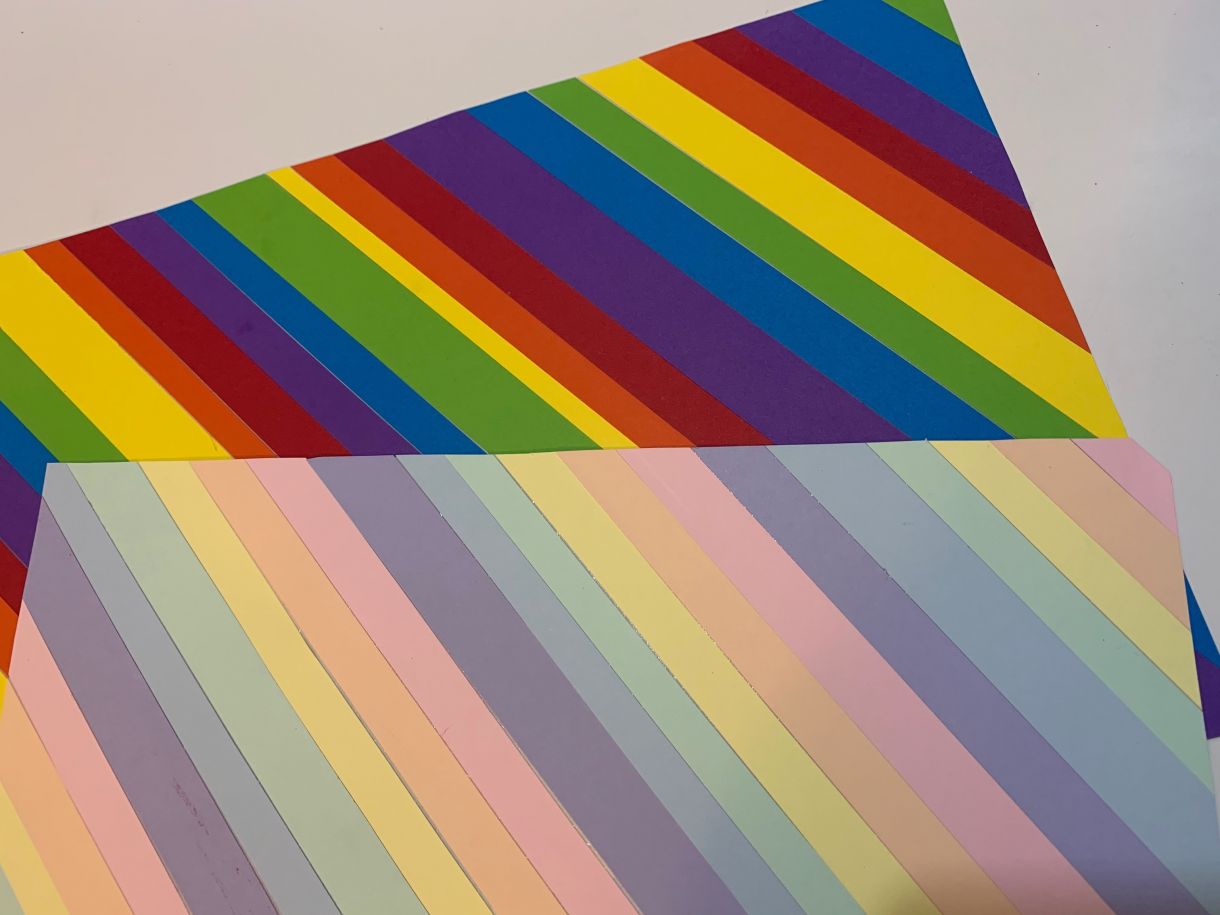 Attach to a 4.75" x 6.75" matting layer by peeling off the backing from the other side of the double sided adhesive. I have used black for the Rainbow colours and Perla Sirio for the Pastel Rainbow colours.
Save the rest of your self adhesive rainbow card for other projects, e.g. another card, embellishments, sentiments, etc.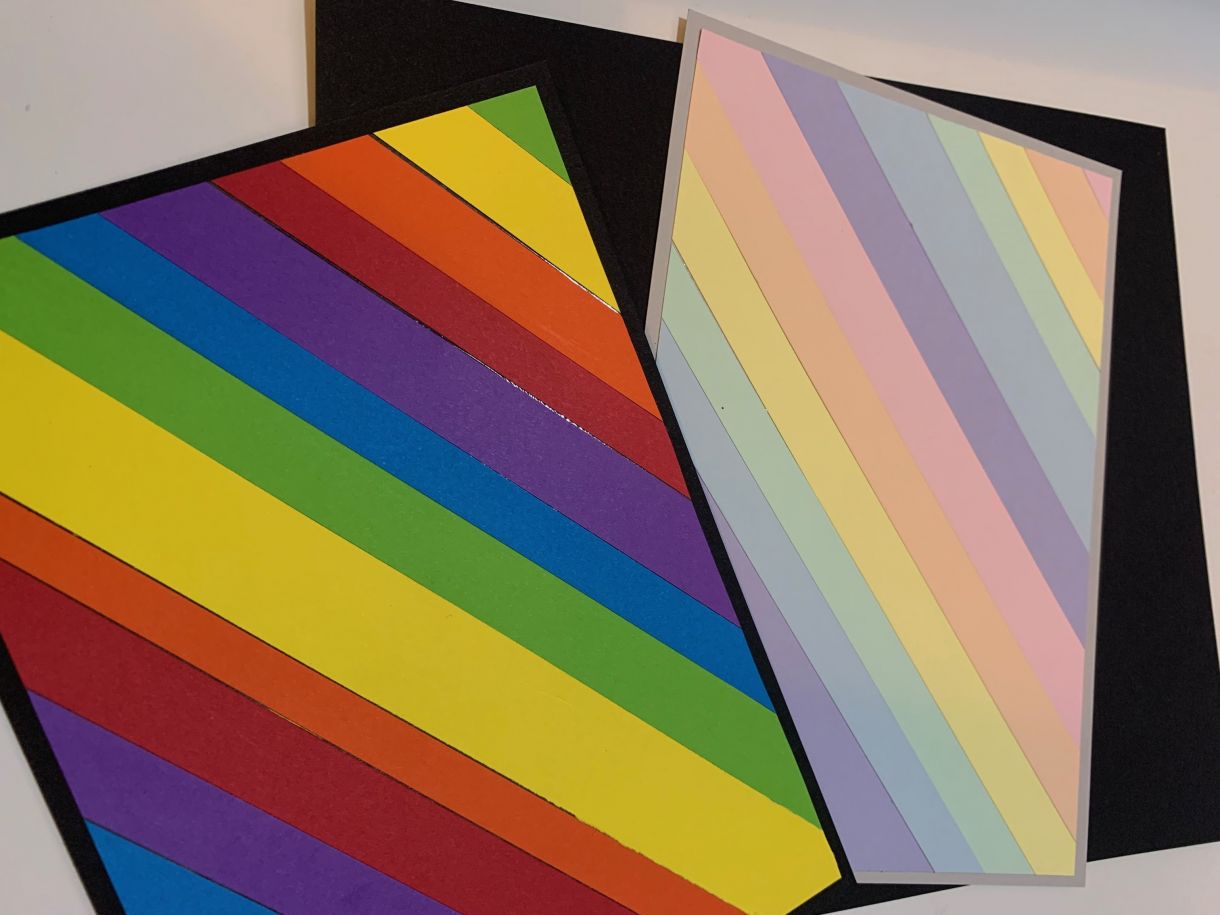 Make a sentiment strip (or two) for any occasion using complimentary colours to suit your card scheme. Attach on top of the rainbow layer in any position you like to complete the card front. Attach the finished card front to a 5" x 7" white card blank.
Depending on the occasion, you could add extra embellishments here if you think the card needs it.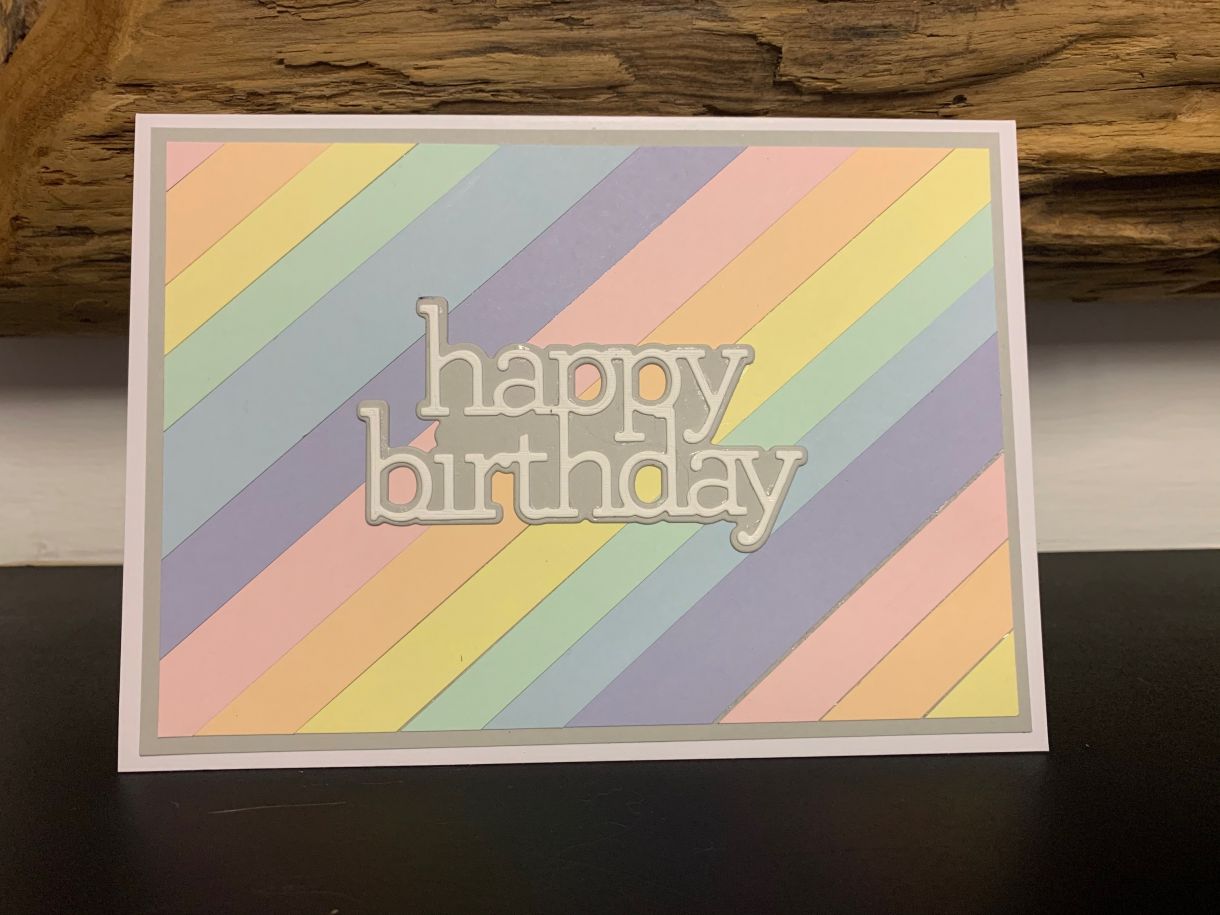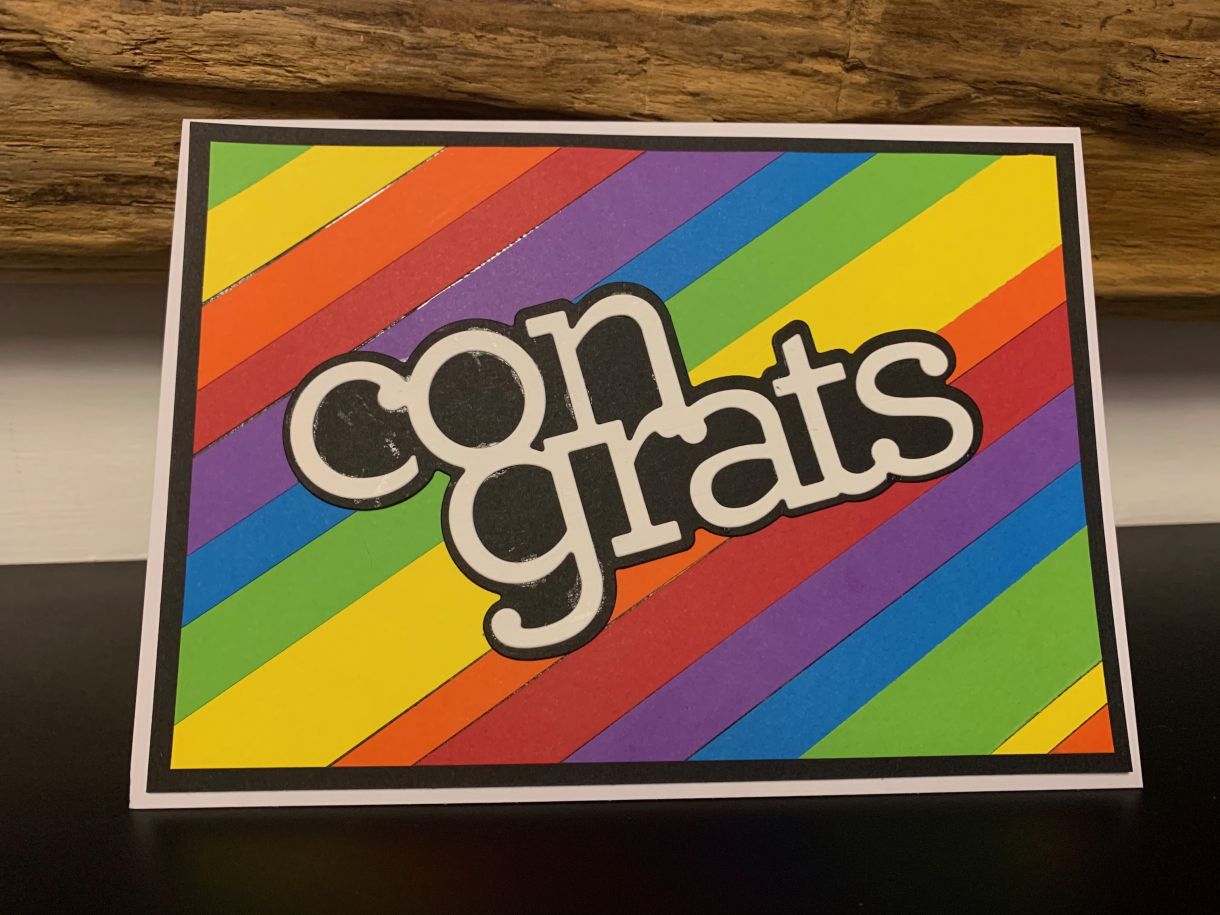 The finished cards are truly eye-catching. If you struggle with ideas for masculine cards, try this technique with the Midnight Sky, Five Shades of Grey or Blue Mixed Card Packs.