Fuchsia Pink Pure Pearl Sparkle Card Single Sided 300gsm
A unique range of coated sparkled pearlescent card exhibiting a twinkling effect like thousands of tiny mirrors scattered on the card surface.
Ideal for creating dazzling paper crafting, greeting cards, wedding invitation and stationery, book covers, business cards, brochures, promotional marketing, luxury packaging and print.
Our Sparkled Pearlescent Card is suitable for folding, scoring, embossing, foiling, screen printing and die / laser cutting. Can be used with digital laser printing and litho printing as well as all major finishing processes.
Please note this card was previously called Brilliant Rose. Acid free, elemental chlorine free and recyclable.
Weight: 300gsm
Sheet Sizes: A6, A5, A4, A3, A2, A1, 12 x 12, 12 x 24, SRA1, SRA3, SRA2
Texture / Finish: Pearlised
Also available in: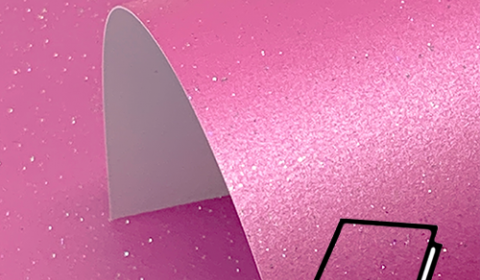 Fuchsia Pink Pure Sparkle Card Blanks One Sided 300gsm
More