Luxury C7 Envelopes - Metallic Gold (82mm x 113mm)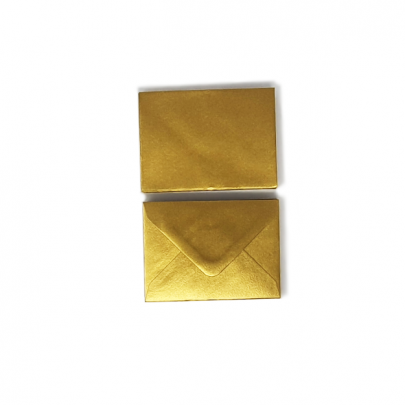 These small envelopes are ideal for RSVPs, Save the dates or as packaging Wedding Favours. For those of you who want to add that bit of traditional shine, these Gold C7 envelopes are just what you need!
Envelope Size: 82mm x 113mm
Weight: 100gsm
Need help matching card blanks with envelopes? View our size guide.
Also available in: