Extra Large Crimson Red Square Envelopes 100gsm (155mm x 155mm)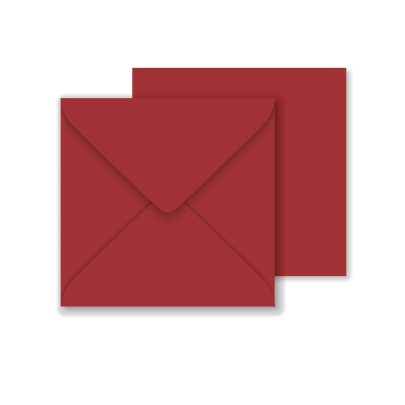 Our Crimson Red Envelopes are perfect for ensuring your cards stand out in the mail! The deep vivid red and cool undertones of the envelope draw the eye immediately whilst adding a regal and dignified touch. Our Crimson Red Envelopes exude elegance and are timeless in their popularity, they're versatile and can be used for a number of occasions including Christmas, Valentines, or Chinese New Year hóngbāo envelopes!
Need help matching card blanks with envelopes? View our size guide.
Also available in: