Extra Large Square Black Envelopes 100gsm (155x155mm)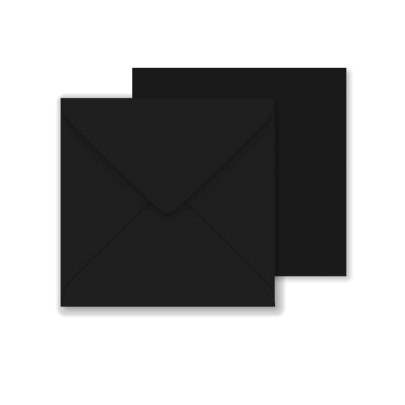 Our gorgeous Extra Large Square Black envelopes will add a level of prestige and dignity to your cards.
These matte black envelopes will elevate any card or letter to a professional standard and provide you with a distinct and classy look. Pair these envelopes with our Staedtler White, Silver and Gold Metallic Markers for a stylish finish.
Whether you're making wedding invitations or greetings cards, our beautiful square envelopes are sure to add the finishing touch to your project. All of our envelopes are made from the finest quality paper.

Envelope Size: 155 x 155mm
Weight: 100gsm
Usage: letters, cards, invitations
Need help matching card blanks with envelopes? View our size guide.
Also available in: