C5 Lakes Craft Biscuit Envelopes 120gsm (162mm x 229mm)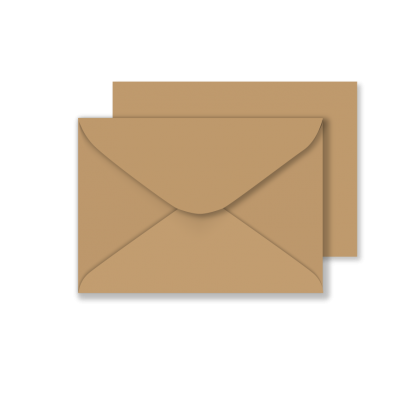 These envelopes are a match for our Lakes Craft Biscuit card and paper, so whatever you're making, wedding invitations or greetings cards our beautiful C5 envelopes are sure to add the finishing touch to your creation.
This card is made in the Lake District World Heritage Site. Sustainability is a key factor in the making of this card. Not only is the card sourced from sustainable forests but the papermill where the card is made also commits to water management and waste reduction.
The Lakes Craft collection is a smooth, double-sided, uncoated card available in a range of pastel and intense colours. As it is dyed right through, you are guaranteed the same glorious colour throughout!
We're updating our envelopes! Please be aware that there may be some changes. We will have our curved point style of envelopes available until our stock runs out then we will be changing over to a new Diamond Style Point. This is due to a demand for our envelopes to look more uniform and consistent with their C6 and 5x7" counterparts.
Please email us at hello@papermilldirect.co.uk if you would like to enquire about purchasing a large quantity of our Old-Style Curved Point or if you require the New Style Diamond Point in your purchase.
Envelope Size: 229mm x 162mm
Weight: 120gsm
Usage: A5
Need help matching card blanks with envelopes? View our size guide.
Also available in: