A3 (420mmx297mm) Mondi Color Copy Paper White 90gsm
If you print a lot of A3 format documents and images on daily basis at your office or at school and you are tired of too thin, almost see-through and not white enough sheets, choose this high-quality Mondi Color Copy A3 copy paper. Thanks to the brightness rating of 160 CIE and smooth finish this printer paper provides you with sharp, vivid colours. Suitable to use with mono and colour laser printers, this 90gsm paper is perfect for double-sided printing so you can save sheets while printing materials for your students or reports for your company.
Mondi Color Copy white paper is ECF certified as well as CO² neutral, which means that it doesn't contain harmful dioxins or dioxins-like compounds and the paper mill where it is manufactured measures their entire carbon emission. If you are concerned for your health and the environment as much as the quality of your work, this ream of 500 sheets from Mondi is the best choice for you.
Promotional discounts cannot be used on Office Papers unless stated otherwise. Due to the competitive prices of our Office Papers we are unable to include these in promotional offers or our Trade Discount. If you are looking to buy a large quantity of Office Paper we can offer pallets here.

This product is short grain meaning the grain runs along the short end of the sheet.
Also available in: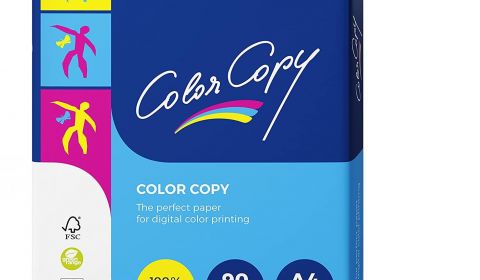 A4 (210x297mm) Mondi Color Copy Paper White 90gsm
More