C6 Ribbed Kraft Envelopes (New Style)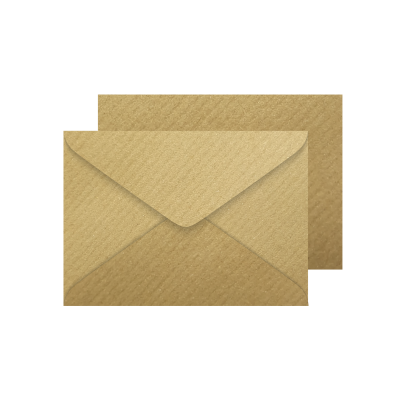 Whether you're making wedding invitations or greetings cards, our beautiful C6 envelopes are sure to add the finishing touch to your project. All of our envelopes are made from the finest quality paper.
Our Range of Kraft envelopes will bring a beautiful rustic appearance to your beautiful creations. An essential for any stationery business and a favourite amongst our customers. Pairs beautifully with Ivory Card to create an idyllic country style affect.
Update: We are currently in the process of updating our envelope manufacturers and some of our envelopes may vary slightly from their previous styles or colours.
Made from 100% Recycled paper.
Envelope Size: 162mm x 114mm
Weight: 100gsm
Usage: Fits A5 folded in half
Need help matching card blanks with envelopes? View our size guide.
Also available in: