C6 Black Envelope 100gsm (114mm x 162mm)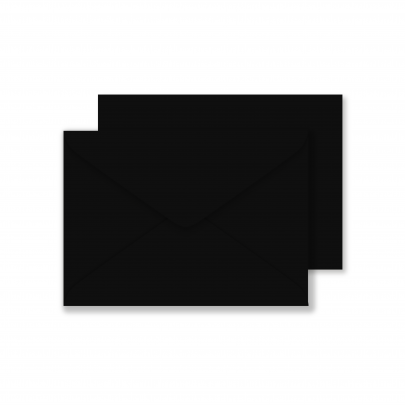 Do you need an envelope that looks classy and sophisticated? Our striking Black C6 Envelope may be perfect for you. This gorgeous rich black envelope is 100gsm and will compliment your card or wedding stationary perfectly. We have a range of C6 envelopes in a variety of popular shades and are ideal for any kind of invitation or card.
Envelope Size: 114mm x 162mm
Weight: 100gsm
Usage: Fits A5 folded in half
Need help matching card blanks with envelopes? View our size guide.