C5 Woodstock Verde Envelopes 110gsm (162mm x 229mm)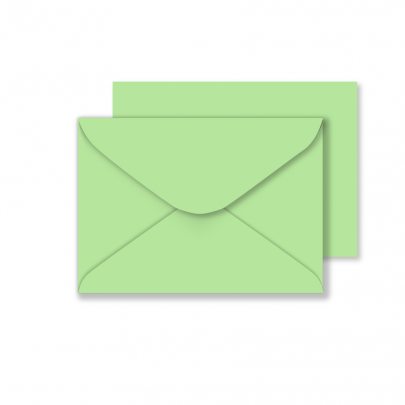 If you're looking for that perfect coloured envelope to finish off your creation, then look no further! These beautiful envelopes come in a range of popular shades and are ideal for any kind of invitation or card. The papermilldirect Woodstock envelope range is recycled uncoated and with 80% recycled fibres and 20% ECF virgin fibers. Pulp coloured.
Made in Italy.
We're updating our envelopes! Please be aware that there may be some changes. We will have our curved point style of envelopes available until our stock runs out then we will be changing over to a new Diamond Style Point. This is due to a demand for our envelopes to look more uniform and consistent with their C6 and 5x7" counterparts.
Please email us at hello@papermilldirect.co.uk if you would like to enquire about purchasing a large quantity of our Old-Style Curved Point or if you require the New Style Diamond Point in your purchase.
Envelope Size: 162mm x 229mm
Weight: 110gsm
Need help matching card blanks with envelopes? View our size guide.
Also available in: