Derwent Coloursoft Pencils - Assorted - Tin of 12
Derwent Coloursoft is our softest pencil ever and for this range we created 72 vibrant colours. As their name implies they have a really soft texture which brings out the richness of the colour that, together with their nice wide colour strip, allows you to build up colour really quickly. So, if you like doing bold still-life drawings or contemporary landscapes then Derwent Coloursoft is the range for you. Contains Deep Cadmium, Bright Orange, Red, Deep Fuchsia, Indigo, Blue, Green, Lime Green, Dark Brown, Dark Terracotta, Black and White.
FEATURES & BENEFITS
With a large soft colour strip for the quick and easy lay down of solid blocks of colour.
These pencils can be mixed and blended to create an infinite spectrum of rich vibrant colour.
Ideal for a wide range of drawing styles. Lightfast tested and acid free.
This is your last chance to buy Derwent Pencils from us! Once they're gone you wont be able to buy them here again, be quick though our stock is moving fast.
Also available in: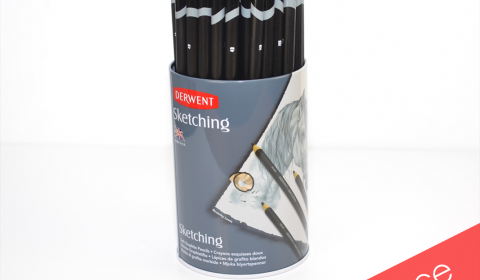 Derwent Sketching Pencils
More